A region with both mountains and sea, Granada is the definition of surf and turf. Despite its inland location, you'll find that this city is home to some of the most mouthwateringly-fresh seafood in Spain, with fresh fish brought up from the coast daily in many restaurants. You can practically feel the ocean breeze while tasting bacalao, calamares, gambas and more. So don't worry if you won't have time to make it to the beach on your Spanish adventure—here are five great places to eat fresh, delicious seafood in Granada.
Where to Find the Best Seafood in Granada
1. Puesto 43
This establishment gets its fish fresh from Motril, a charming seaside village in the southern part of the province that makes for a great day trip from Granada. They're also known for their ensaladilla rusa ("Russian salad"), a mayonnaise-based dish which is a great accompaniment to fried fish. Delicious offerings aside, locals love Puesto 43 for its large outdoor terrace—the perfect place to spend a summer evening!
Address: Plaza de Gracia, 3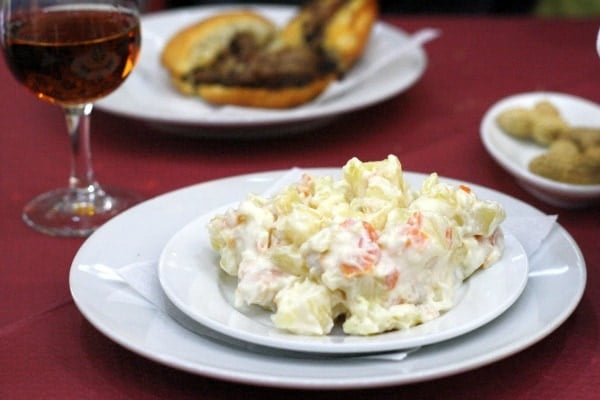 2. El Puerto
One of Granada's best-kept secrets, Marisquería El Puerto is a local favorite located in the suburbs, offering many different choices of seafood at fair prices. While you can't go wrong with anything at this sea-to-table restaurant, the grilled codfish is an especially perfect choice.
Address: Avenida de la Maracena, 33
3. Cunini
Cunini offers fresh seafood from both the Mediterranean and Atlantic coasts and features gigantic tanks where you can see it on display. Their tapas and raciones (large portions which are perfect for sharing) are equally fantastic, and its location—in Granada's historic center on the site of the old fish market—couldn't be more charming.
Address: Plaza Pescadería, 14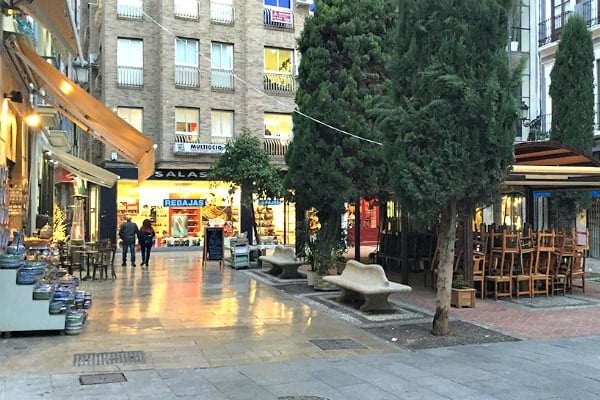 4. Los Diamantes
Many consider tapas and raciones bar Los Diamantes to be the home of the best fried and marinated seafood in Granada. Although there are five different locations, the original restaurant on Calle Navas offers the most authentic experience. Order an ice-cold glass of local Alhambra beer with your meal for the perfect meal.
Address: Calle Navas, 28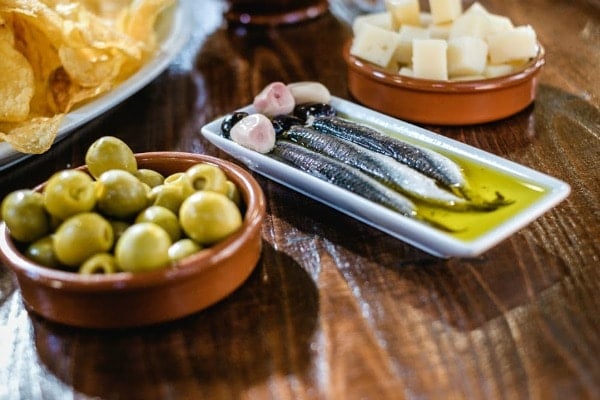 5. La Ruta del Veleta
One of the best all-around restaurants in the city, La Ruta del Veleta's menu puts a twist on many beloved Spanish recipes. It's one of the more expensive dining establishments in the city, but the quality of food and service are well worth the higher price tag. All of the seafood on offer is fantastic, but when in doubt, go with the pulpo (octopus) and gambas rojas (red shrimp).
Address: Carretera de Sierra Nevada, 136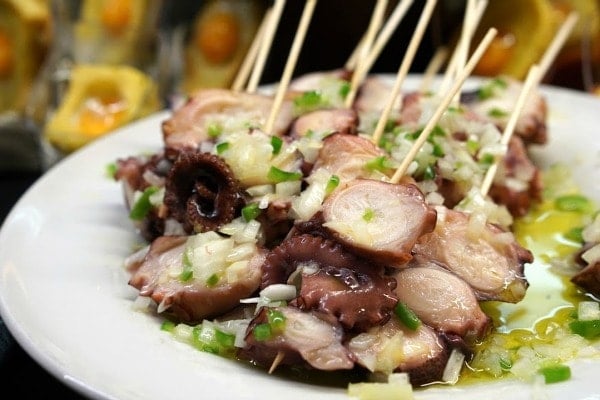 Still hungry? Check out one of these great tapas bars in Granada.
Pin me!