Today David shares one of the easiest and quickest Spanish recipes I know. These tuna stuffed piquillo peppers are a traditional Spanish tapa or sometimes even served as a lighter main course. They are quick and easy to prepare in only about 15 minutes!
Delicious tuna stuffed piquillo peppers. Photo by stijnnieuwendijk on flickr CC.
It might sound weird, but canned food in Spain will rock your world. This easy recipe for Spanish piquillo peppers stuffed with tuna uses not one, but two cans of Spanish goodness.
Read more: Find out all about Spain's canned food culture here
While much of the world rejects the cans of tuna and pickled vegetables that terrorized us as children, Spain has quietly perfected them.
Actually, they've turned them into an art form! Along with Portugal, Spain produces some of the best cans of food in the world and uses them to make some incredible dishes.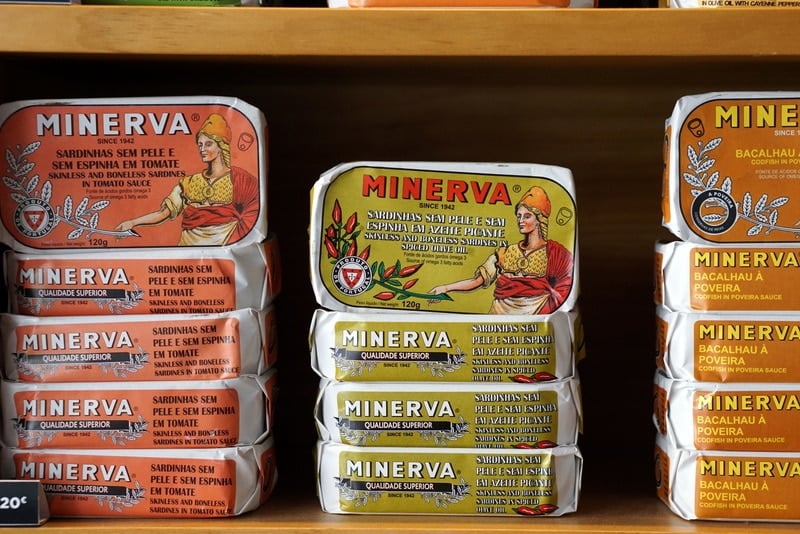 Pimientos del Piquillo
If you aren't familiar with Spanish piquillo peppers, you should be! These are delicious whole roasted peppers from the region of Navarra. They're packed in oil and you can eat them plain, with a sprinkle of sea salt or use them in a variety of dishes.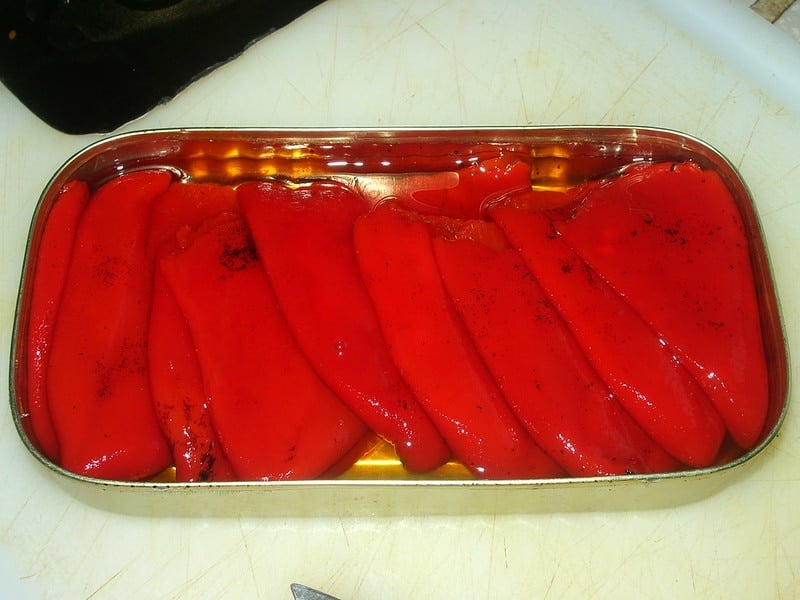 If you can't find piquillo peppers where you live, you can use any whole roasted pepper. And if you can't find roasted peppers at all... you can make them yourself!
You could also substitute bell peppers for this recipe, though the final result will be a little different. But it will be healthy and delicious nonetheless.
Tuna Stuffed Piquillo Peppers Pinxto
Pimientos del Piquillo rellenos de atún is one of the Spanish dishes that make great use of high quality canned goods. In fact, this dish is so delicious because it doesn't just use one can of Spanish deliciousness, it uses two!
Here I've called it a pintxo, a word for the Basque small bites and plates that are typical in Basque Country in Northern Spain. This recipe would be perfect for any pintxos (or tapas) themed event.
See also: 7 Pintxos Recipes for a Pintxos Party
One of the best parts of using canned ingredients is that it's super simple and quick to make at home.
You can prepare these tuna stuffed peppers when you need to impress guests but don't have much time, or for a quick and delicious family mid-week meal. In just a few short steps you will have a pintxo that works as a great and tasty appetizer.
How to Make This Pintxo
Preparing this dish takes almost no time at all. Just remember to start with good ingredients!
You can find bottles of roasted piquillo peppers at most Spanish or Italian delis, but make sure that they are large enough to stuff with the tuna.
Speaking of tuna, get the good stuff. There are plenty of bad cans of tuna out there, so get the best quality canned tuna that your budget allows for! In Spain, we often use bonito tuna, which is delicious.
You'll also need some good quality mayonnaise to make this dish properly. You can either make your own (very typical to do in Spanish households) or buy it in advance.
My recipe makes 12 of the pintxos, but you can easily double it to serve 24. Alternatively, why not mix it up and prepare a few of my other pintxos recipes as well!
Similar Recipes
If you like the look of these stuffed eggplants, you don't want to miss these similar Spanish recipes!
Spanish Tuna-Stuffed Piquillo Pepper Recipe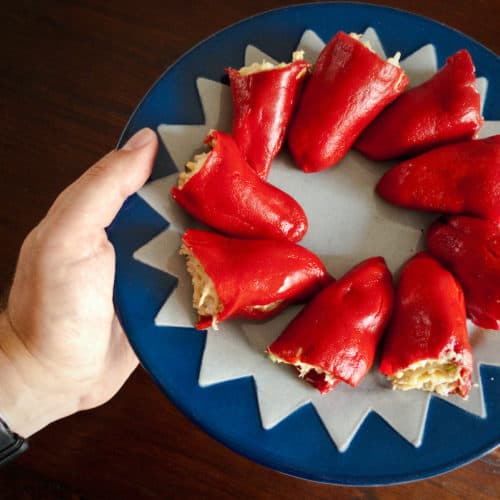 Tuna Stuffed Piquillo Peppers
Get this tuna stuffed piquillo peppers recipe and prepare this easy Spanish appetizer in no time! This is a classic Spanish pintxo for any occasion.
Print (images optional)
Pin
Rate
Ingredients
1

can

oil-packed tuna

drained

1

cup

mayonnaise

4

tablespoons

flat-leaf parsley leaves

chopped

1

small shallot

finely diced

1

tablespoon

lemon juice

¼

cup

extra virgin olive oil

1

pinch

of salt

Black pepper

to taste

1

jar

of roasted piquillo peppers

(about a dozen peppers), drained

12

slices

of a hearty baguette

½ inch thick
Instructions
Preheat the oven to 325°F (160°C) and arrange the baguettes slices evenly on a baking tray.

Bake in the oven for 6-8 minutes or until lightly toasted. Remove from the oven.

In a large mixing bowl, combine ¼ cup of the mayonnaise with the tuna, shallot, lemon juice, olive oil, salt, and half of the parsley. Stir everything together and taste. Adjust for salt, pepper, lemon, and oil as appropriate.

Stuff this tuna mixture into each of the piquillo peppers, taking care not to tear the peppers. Be sure not to overstuff them!

Place each tuna stuffed pepper on a slice of toasted bread and dress with a bit more extra virgin olive oil. Optionally, top with a dollop of mayonnaise and the remaining parsley. Serve immediately.
What's your favorite pintxo to eat when you're in the Basque Country? Let me know in the comments below!
Pin me!