We love sweet things here in Spain and have a great selection of tasty and traditional desserts you can enjoy. But if you can't wait for dessert to devour something sweet, popping into a pastry shop during the day is the perfect remedy. You'll see many pastry shops in Valencia jammed full of locals between 5 p.m. and 6 p.m., which is when people tuck into their afternoon snack, or merienda.
From dedicated pastry shops to establishments that happen to offer amazing baked goods, check out (in no particular order) these top five pastry shops in Valencia, and indulge your sweet tooth.
Top Pastry Shops in Valencia
1. La Pequeña Pastelería de Mamá
Located near the City of Arts and Sciences complex, one of the top things to see in Valencia, this small cafe and pastry shop is a local gem. The beauty of La Pequeña Pastelería de Mamá is in the details, from the quirky interior to the cakes themselves. Highlights here are their delightful cupcakes, intricately designed and undoubtedly delicious. Also, they have a great selection of napolitana pastries, and the chocolate one is a particular standout! Let the inviting smell of Mamá's oven entice you into one of the best pastry shops in Valencia.
Address: Poeta Josep Cervera y Grifols, 14
2. Dulce de Leche Pastelería
With two locations in the city, the Dulce de Leche Pastelería is a great place to enjoy local treats, as well as some Argentina-inspired bites. Apart from a selection of pastries (think fartons, croissants and cupcakes), you can also find amazing empanadas here. And fear not, vegetarians, there is a selection of savory pastries just for you, including an epic veggie quiche. Couple all this with a selection of coffees and delicious made-to-order juices, and it's easy to see why Dulce de Leche is one of the best pastry shops in Valencia.
Address: Calle Jesús, 71 Bajo.
3. Horchateria Santa Catalina
Horchatería Santa Catalina is certainly most famous for its delicious horchata, a typical drink in Valencia made from tiger nut milk. However, it also has amazing churros and chocolate, and serves up some unforgettable pastries. The star of the show here is undoubtedly their fartons. One of the most typical pastries in Valencia, fartons are a sweet bread glazed with sugar, perfect for dipping into an ice-cold horchata.
Address: Plaça de Santa Caterina, 6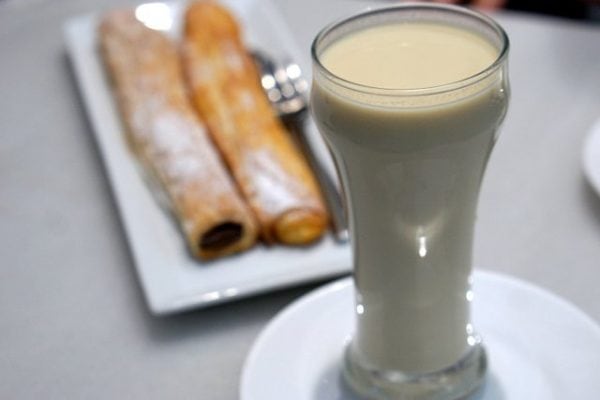 4. PanPan Atelier
Another amazing spot to try some delicious, savory empanadilla pastries is PanPan. There is a wide selection, from tomato and tuna to chicken to kebab meat. You can also enjoy other baked treats inside one of the most popular pastry shops in Valencia. For all the early risers, PanPan Atelier is also a great spot to enjoy a delicious tostada for breakfast, with all bread baked fresh each day on site.
Address: Gran Vía del Marques del Turia, 51-bajo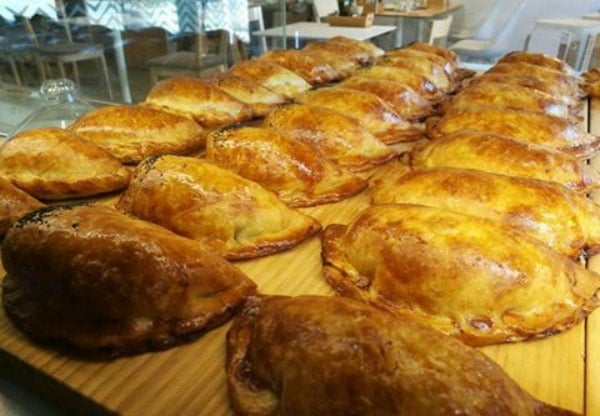 See Also: Top Typical Desserts from Valencia
Featured Image Credit: Marco Verch
Pin me!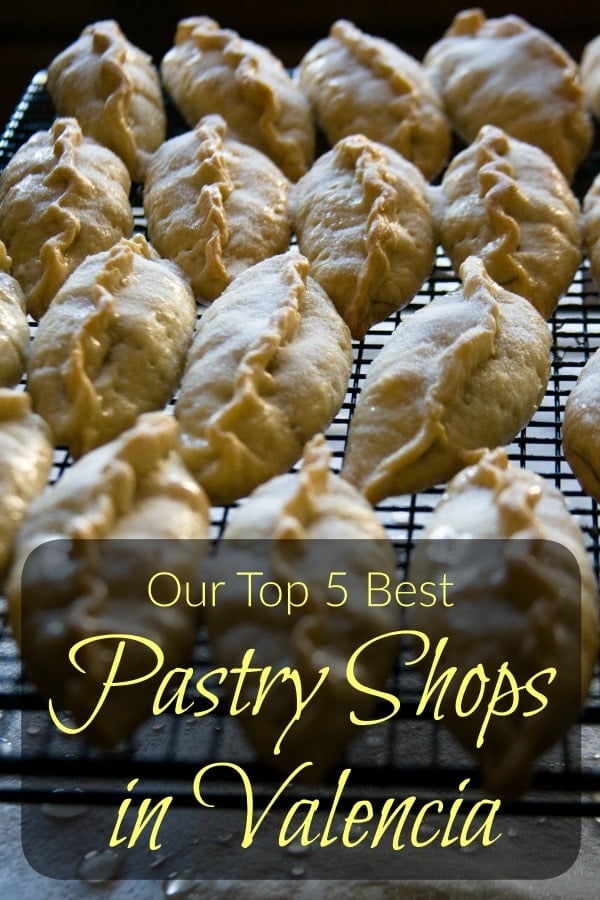 Photo Credit: Robert Judge