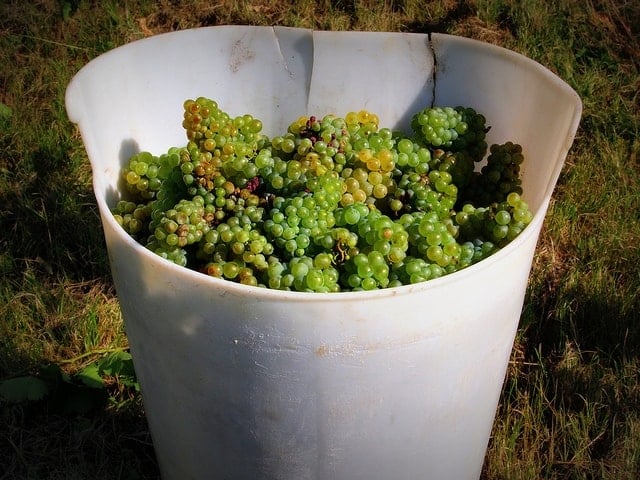 Have you ever ordered wine and had to choose from red, white and green? I doubt it-- unless you happened to be in Portugal. Despite its somewhat misleading name (meaning, literally, green wine) Portugal's vinho verde is simply a young wine, meant to be consumed within one year of bottling, and can be red, white or rosé.
Produced exclusively in Portugal's northern Minho region, vinho verde is what you order in Northern Portugal, and is also a great buy if you are lucky enough to find it in your home country. I prefer the whites and rosés, and especially enjoy the well-known Casal García brand, one readily available both in Portugal and the US (although surprisingly difficult to find in Spain!) and an amazing deal around 6€ ($9) a bottle.
The important thing when buying a bottle of vinho verde is to find it as young as possible-- a year old is already pushing its age limit. Luckily, a good bottle should never cost you more than $20 and, as a lesser known wine in the US, you may just impress someone with your sexy Portuguese wine pick.
When you first try vinho verde, you might think you are drinking a sparkling wine because it has a slight bite-- almost like a soda that has just about gone flat. Technically, it doesn't qualify as a semi-sparkling wine, but you'll definitely notice the spritzy effect when trying most bottles. This quality makes it the perfect summer wine: light, fresh, and really easy to drink (trust me). You'll probably want to buy an extra bottle or two...
Vinho verde pairs perfectly with seafood such as calamari, light white fishes, clams, mussels, and prawns. Look for it at the end of May to be able to enjoy it all summer long. Or you could always visit Portugal and enjoy it any time of year!
Have you ever tried vinho verde?
Photo Credits: verzo (grapes)