This blog post was originally posted on August 4, 2015 and was updated on February 8, 2017.
It's no secret that Malaga is a vacation hotspot, but its beautiful weather and beaches make it the perfect romantic weekend getaway as well.
While there are plenty of narrow streets, gardens and beaches to make some fantastic memories with that special someone, you might be wondering about some good date ideas in Malaga. With that in mind, here are 10 romantic things to do in Malaga.
10 Romantic Things to Do in Malaga
1. See the sunset from above
One of the most classic date ideas in Malaga is enjoying the sunset, and one of the best places to do so is from above at the Parador de Gibralfaro. Drive up to the top of the hill just before the sun slips away and enjoy a view of the coastline, as well as downtown Malaga. The views are breathtaking and you'll feel lucky as the cool breeze makes you hug each other a bit tighter. It's the perfect start to a romantic evening in Malaga.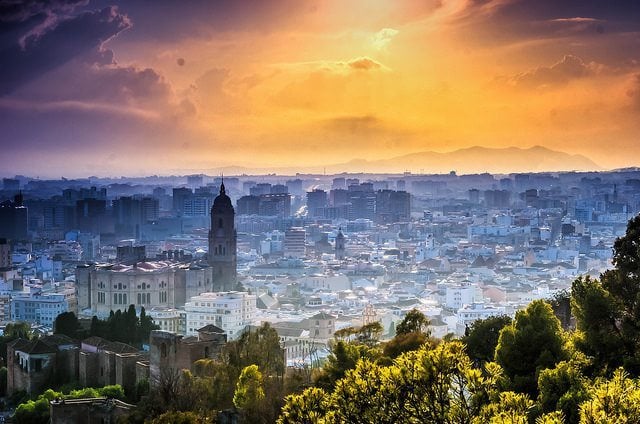 2. Drink a toast to the sea (and each other)
While there are lots of wonderful rooftop terraces in Malaga, the most romantic spot to have a drink or a bite to eat is the Baños del Carmen. Originally opened in 1918, this tennis club on the beach of Pedregalejo has an air of yesteryear about it.
There is a restaurant with a huge terrace that is the closest to the water in all of Malaga, and up above there is a bar where you can enjoy drinks while you look out at the ocean. This is definitely one of the most romantic things to do in Malaga.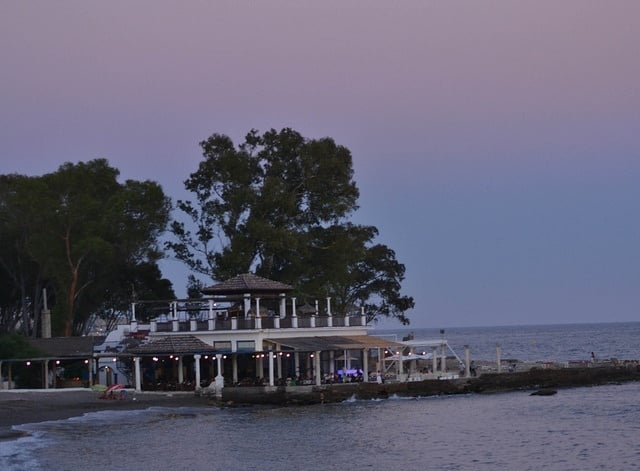 3. Enjoy a spa treatment under the stars
In the center of town you'll find the Hammam Al-Andalus, a beautiful spa just steps away from Calle Larios. Here you can enjoy 90 minutes of the baths which are designed in the traditional Nazari style with beautiful tilework and fantastic sky lights.
You can also enjoy a massage and some sweet Moroccan tea, and there is even an option to experience the baths at night where you can look up from the pool at the stars in the sky. The full experience comes at a cost, but this is definitely one of the more unique date ideas in Malaga!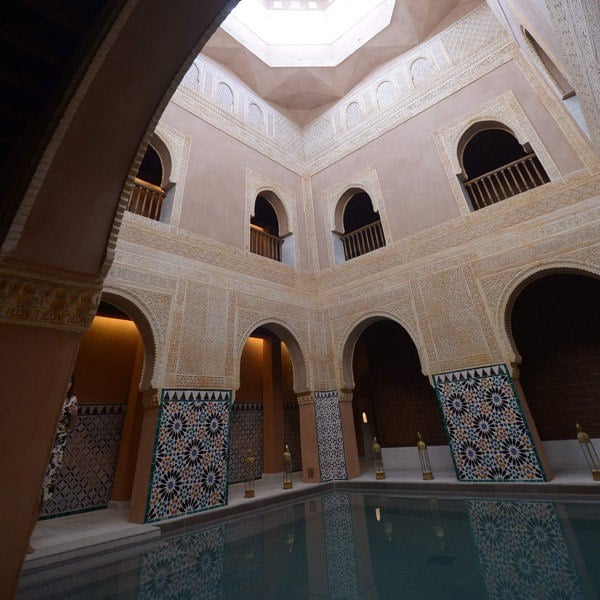 4. Go for a swim at a secret beach
If you've ever walked along the shores of the Malagueta or Huelin, you know that Malaga's beaches are usually dotted with beach umbrellas, coolers and families having fun in the sun. Family fun is great and all, but sometimes you need a little privacy to kindle up a bit of romance.
La Caleta in Nerja (about an hour's drive east from Malaga), isn't even listed on Spain's official guide to beaches. With crystal clear turquoise water, this secluded beach is the perfect spot to visit with that special someone.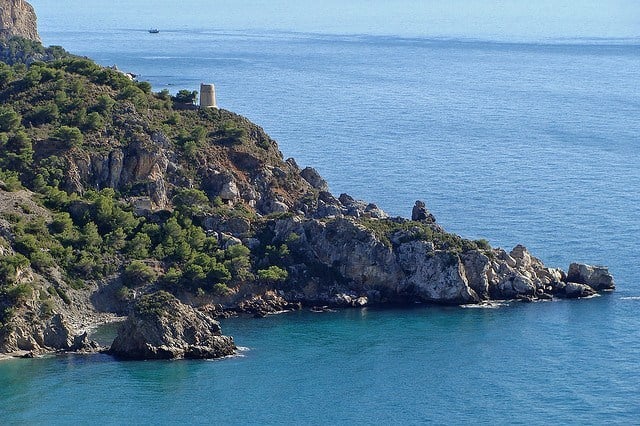 5. Take a walk in the garden
The botanical garden in Malaga is one of the most romantic places to take a walk in the city. With beautiful landscapes, gazebos, fountains and even a walkway covered by a canopy of purple flowers, this is a gorgeous place to enjoy a romantic stroll with the person you love.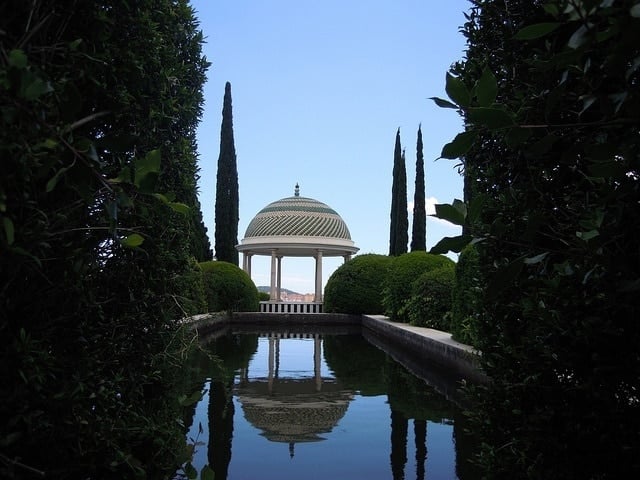 6. Get lost in a white village
The white villages around Malaga are just as charming as you hoped they might be. Places like Mijas and Frigiliana couldn't be more breathtaking with their beautiful narrow, cobblestone streets. This is the perfect romantic adventure for couples who love exploring together.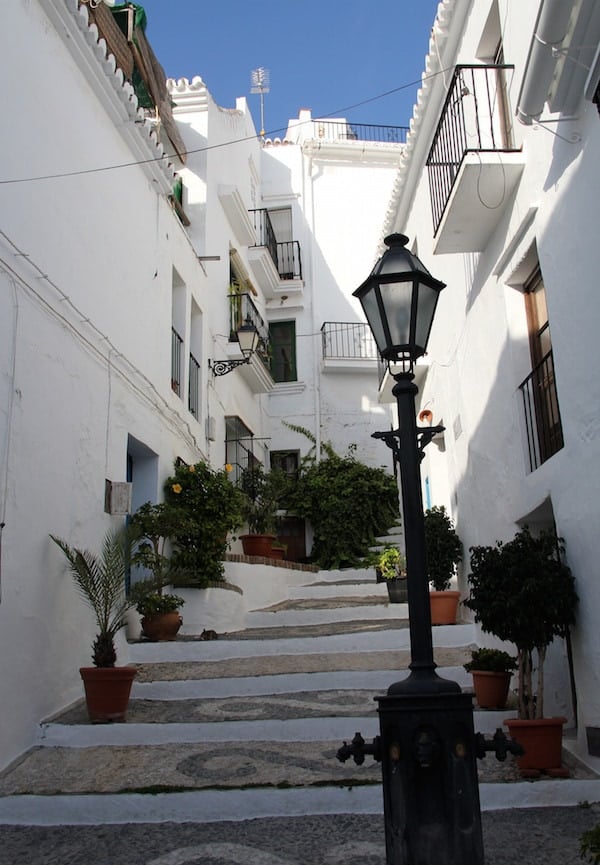 7. Have a picnic with peacocks
In Benalmadena, just a short train ride away from Malaga's Maria Zambrano station, you will find the Parque de la Paloma. This park is filled with animals including roosters, bunny rabbits, swans, ducks, and yes, peacocks. The animals are all roaming the park, but don't worry—they are more likely to ignore you as you attempt to snap their photo.
The park itself is a great place for a picnic, so pack some fresh bread, cheese, jamón and of course a bit of wine to make that special toast to your loved one. Sit back, relax and enjoy the scenery because this is a great romantic alternative to the beach.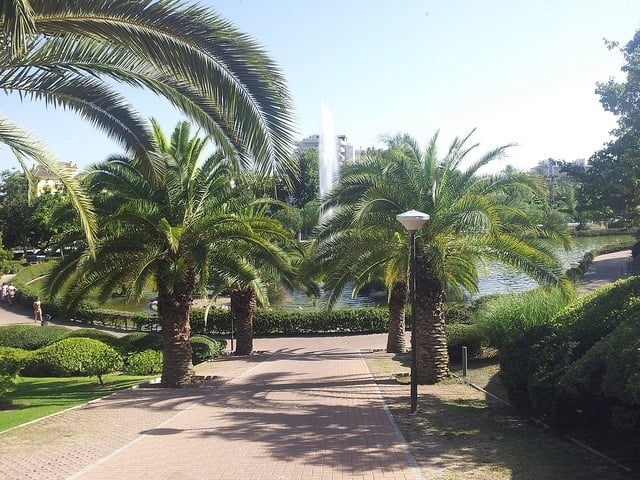 8. All that jazz
There's nothing quite like a drink and a jazz club with the person you love. Every Wednesday through Saturday you can enjoy concerts at the Clarence Jazz Club in Malaga. While the decoration is simple, this is a great option to start (or end) your romantic evening in Malaga. Make sure to check the website for tickets or special events.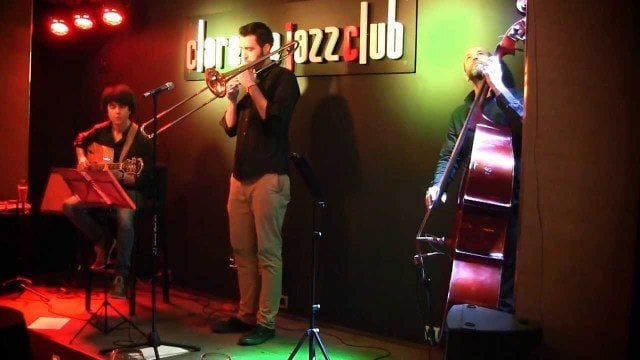 9. Explore a castle
You have probably heard of Gibralfaro and the Alcazaba, but what you may not have heard of is Colomares Castle just outside Benalmadena. Built over the course of seven years by Esteban Martin Martin, this was a labor of love and the castle is something worthy of a tale from Don Quijote himself. This is a great way to channel your inner child and enjoy the views, and is worth a visit whether you are looking for a romantic adventure or otherwise.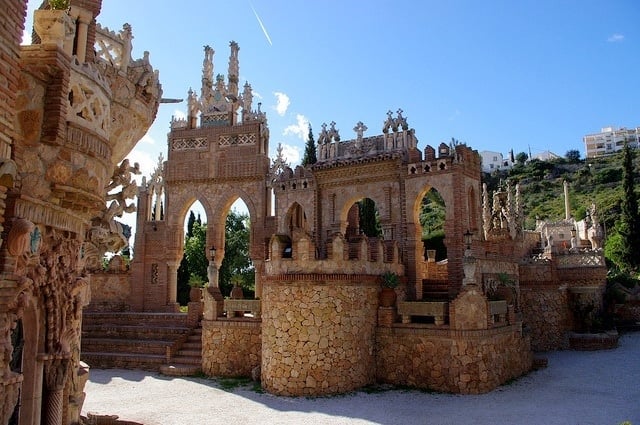 10. Spend the day at sea
Take advantage of the fact that the Costa del Sol has some of the most beautiful weather in Spain and enjoy a day at sea. There are countless companies offering different packages including a bit of a boat trip, a picnic lunch and even time to swim out at sea. There's no better way to spend a romantic day in Malaga.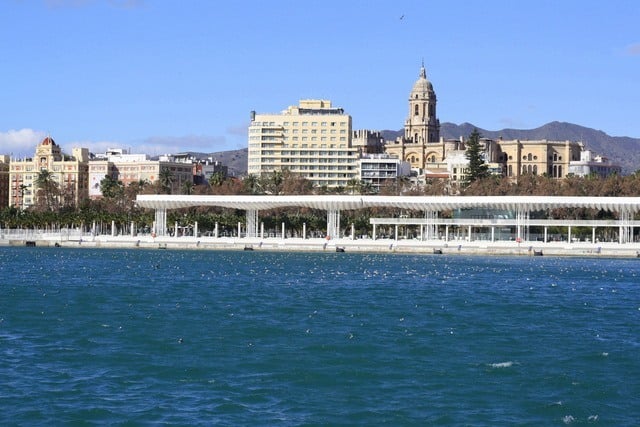 Hungry? Here are some of the most romantic restaurants in Malaga.
Pin me!