I already talked about the things I miss about the US when in Spain and most of you agreed with the list (and made some great additions)!
But now it's Spain's turn to shine as I present my list of 15 things I miss about Spain when in the US. Like Mom says, "The grass is always greener..."
1. Fresh Fish from the Market. There are so many colors and types to choose from. Making friends with your fishmonger guarantees quality!
2. Beautiful Churches and Cathedrals. I'll never forget Seville's Cathedral illuminated at night. In any small town it seems that you just have to turn the corner to find the next gorgeous place of worship.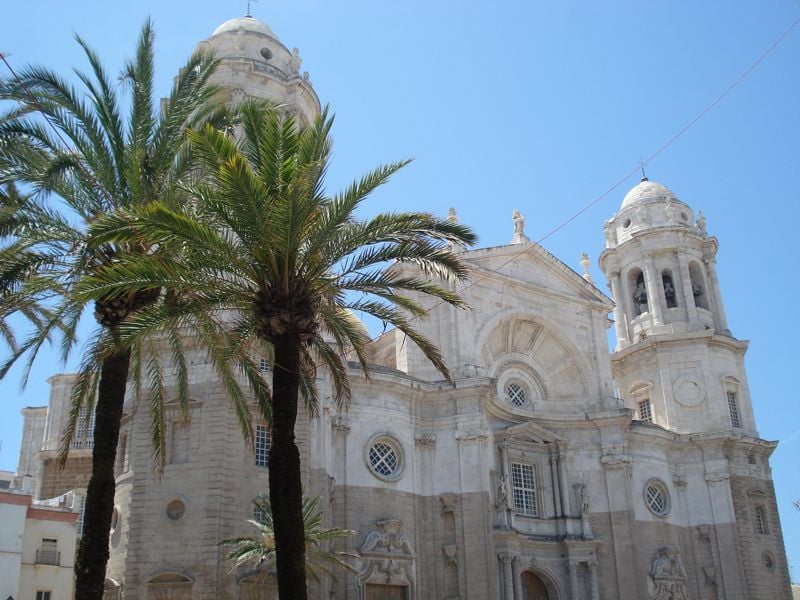 3. My Spanish Breakfast. Una tostada con tomate y jamón y un café con leche. Never fails!
4. New Traditions. Spain is full of town fairs and citywide celebrations. There is always something to discover.
5. Pretty Pueblos. Visiting the small towns here can take you back in time. They're peaceful and pristine.
6. Mobility. Spain has the advantage of most European countries, the fact that you can move between them with relative ease and it's fairly inexpensive. A weekend in Paris? Sure! Valentine's Day in Morocco? Okay! (I wish)…
7. Local and seasonal produce. Need I say more?
8. Tapas! For someone who has always liked to split entrees with people to be able to try more (sorry family) tapas are probably the best creation ever. And in Andalusia they're pretty cheap too!
9. Andalucía. Ok, this isn't quite fair because I lived there for three years and can't really compare other parts of Spain the same way. But I guarantee you it is gorgeous and worth your while to visit time and time again.
10. Food Markets. Vendors shouting, fish flying, and people bartering—you must be in a Spanish food market. They are visually gorgeous and the products are usually great quality and fairly priced. They're a great place to shop!
11. Antonia's Cooking. I lucked out with my MIL. She is a great cook and has taught me a lot about traditional Spanish cuisine. She also loves to watch cooking programs and copy the more "gourmet" ones for us to try.
12. Pork Products. I've always loved the jamón, but now I'm obsessed with the morcilla de calabaza and the many cuts of pork for the barbeque!
13. Easy Public Transportation. There are buses that go everywhere in Spain and the train system also reaches all major cities. We don't own a car and that is pretty wonderful! The metro in Madrid also works wonderfully.
14. Kebabs. I fell in love with kebabs while studying in Granada and have been obsessed ever since. Each place makes them a little differently with spices from their native country. I'll keep trying them until I find my favorite.
15. My New Family! I have been so lucky to have such a wonderful and supportive Spanish family here. Without my in-laws I don't know how I would have survived sometimes!
What do you guys miss about Spain (or your adopted country of residence) when you go back home?
If you like my posts and would like to receive them by email please subscribe by entering your email address at the top right of the page. And don't forget to follow Spanish Sabores on Facebook too!