Granada is a magical city. The winding streets, the fascinating mix of cultures throughout history, the secrets that the city holds…
Try telling that to your children, though—we're not sure they'll be all that impressed! Instead, show them the magic of the city through activities that are tailored to them. There are many wonderful things to do in Granada with kids, and this is a list of our favorites!
1. Science Park
Visiting Granada's Parque de las Ciencias is one of our favorite things to do in the city, regardless of age. There's just no denying though, that having a little one in tow will enrich this experience ten-fold! This interactive museum features exhibitions on health, the environment, astronomy, and much more. The Parque de las Ciencias also houses abundant green spaces, including a butterfly house, a maze, and an astronomy garden. It's one of the best museums of its kind in Spain, and is a must-visit if you're making a list of things to do in Granada with kids!
Address: Avenida de la Ciencia, s/n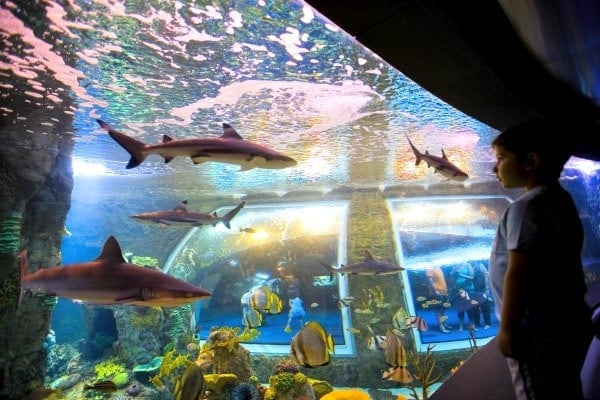 2. Federico García Lorca Park
For an in-between-sites pick-me-up, head to Federico García Lorca Park. This park, which is the largest in Granada, was built on Federico García Lorca's family's land. García Lorca was a famous Spanish poet from Granada, and you can visit the museum of his home on the grounds of the park! But don't worry if your children aren't fans of Spanish Civil War-era poetry—we're sure they'll love the slides, swings and more. On Wednesday nights during the summer, they screen movies outdoors, and an annual puppet festival even calls this park home!
Address: Calle Virgen Blanca, s/n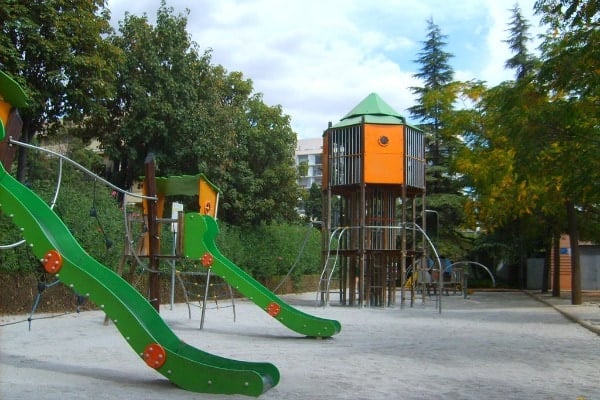 3. Albayzín Neighborhood
The best thing to do in the maze-like Albayzín neighborhood is get lost. So put away your Google Maps for a minute and put the kids in charge of navigation! Follow their lead as they decide which way to go around each winding corner. Make it a treasure hunt by telling them that if they can lead you to the Mirador San Nicolás, they will find ice cream! Although it's located in a touristic spot, getting ice cream at Helados San Nicolás (Camino Nuevo de San Nicolás, 28) is one of our favorite things to do in Granada with kids!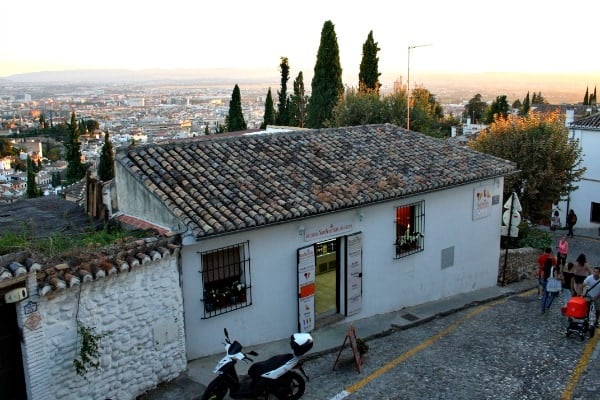 4. Hidden Granada Food & Tapas Adventure
Join us on a food tour in Granada for a kid-friendly dining experience that the whole family will love! Not only will the food be incredible and the insight into the history unparalleled, but kids will leave with some new favorite parts of this city we love. On our daytime, family-friendly Best of Granada Foodie Feast & Cultural Walking Tour, they can discover the city's awe-inspiring sights—and try some yummy sweets, from churros con chocolate to delicious local piononos!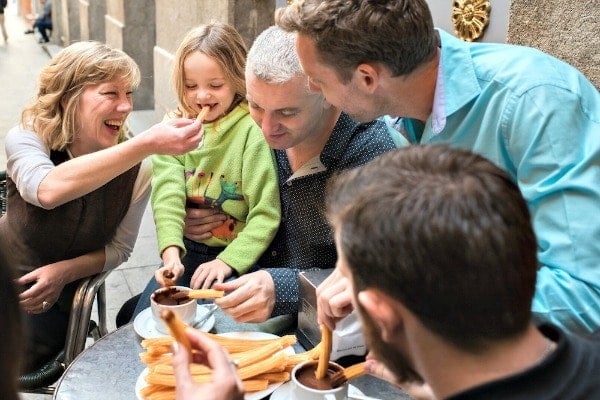 5. Sacromonte Cave Dwellings
One of the interesting things to do in Granada with kids is visit the traditional cave dwellings of the Sacromonte neighborhood. In the Museum of Sacromonte, enjoy heading inside these typical caves and seeing what it's like to live in one. Kids young and old alike are sure to marvel when imagining themselves, or kids like them, living in real caves!
Address: Barranco de los Negros, s/n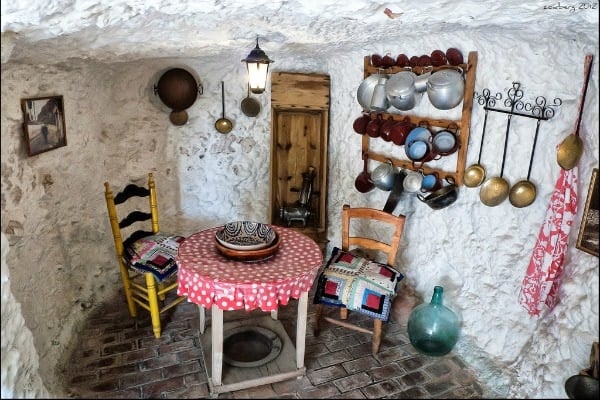 You're sure to have a wonderful time when visiting Granada with kids. Join us on a family-friendly food tour to take the experience to another level! Your children will have a blast with our talented guides, and you'll love getting to experience authentic Granada cuisine and culture like a local.