Granada is a magical city. The winding streets, the fascinating mix of cultures throughout history, the secrets that the city holds...it's all enough to take your breath away. Try telling that to your kids, though—understandably, they might not get it just yet. Instead, make the most of your trip by showing them the magic of the city through activities that are tailored to them. There are many wonderful things to do in Granada with kids, and these are just some of the best.
Top Things to Do in Granada with Kids
1. Science Park
Visiting the fascinating Parque de las Ciencias is one the best things to do in Granada regardless of age, but there's no denying that having a little one in tow will enrich the experience tenfold. This interactive museum features exhibitions on health, the environment, astronomy, and much more in addition to abundant green spaces, including a butterfly house, a maze, and an astronomy garden. It's one of the best museums of its kind in Spain, and is a must-visit if you're making a list of things to do in Granada with kids!
Address: Avenida de la Ciencia, s/n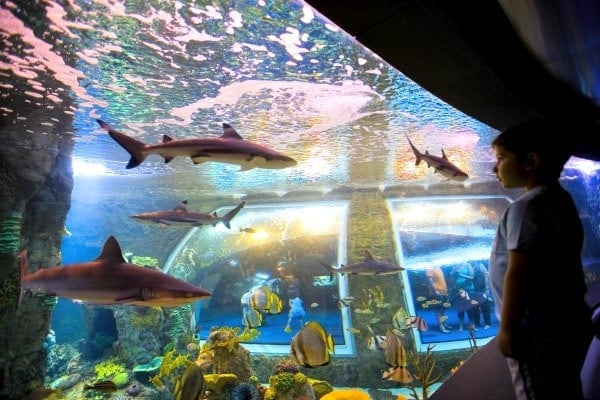 2. Federico García Lorca Park
Need an al fresco break from sightseeing? Head to Federico García Lorca Park. This lovely green space—the largest park in Granada—was built on land that once belonged to Federico García Lorca's family. García Lorca was a famous Spanish poet from Granada, and his home still stands in the center of the park, having been converted into a fascinating museum. But don't worry if your children aren't fans of Spanish Civil War-era poetry—they'll still love the slides, swings and everything else this park has to offer. On Wednesday nights during the summer, they screen movies outdoors, and there's even an annual puppet festival to look forward to.
Address: Calle Virgen Blanca, s/n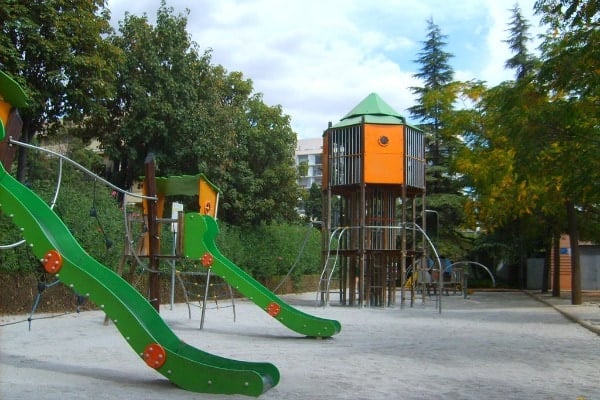 3. Albayzín Neighborhood
The best thing to do in the maze-like Albayzín neighborhood is simply to get lost, so put away your map for a minute and let the kids take charge of the navigation. Follow their lead as they decide which way to go around each winding corner in this picturesque corner, and to up the ante a bit, make it a treasure hunt—whoever finds an ice cream shop first is the winner! If they need a little help, Helados San Nicolás (Camino Nuevo de San Nicolás, 28) is one of the city's best heladerías, popular among locals and tourists alike.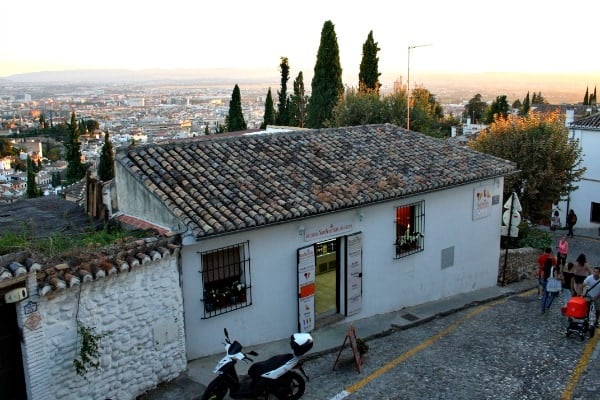 4. Try local food
Dining with small children in a foreign country can be challenging, but here in Granada, the local tapas culture makes it fun and easy. Kids will love trying different bites on a tapas crawl, and even the pickiest eaters are sure to love some of the typical desserts from Granada such as sticky-sweet piononos. Just be sure to save room for a mid-afternoon snack: churros, anyone?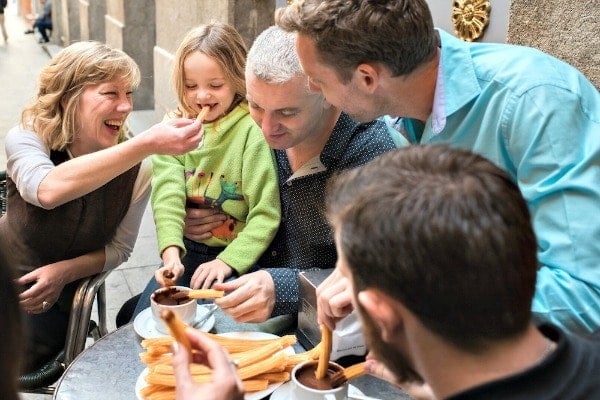 5. Sacromonte Cave Dwellings
One of the interesting things to do in Granada with kids is visit the traditional cave dwellings of the Sacromonte neighborhood. In the Museum of Sacromonte, kids will enjoy heading inside these typical caves and seeing what it's like to live in one. Both the young and young-at-heart alike are sure to marvel when imagining themselves living in real caves!
Address: Barranco de los Negros, s/n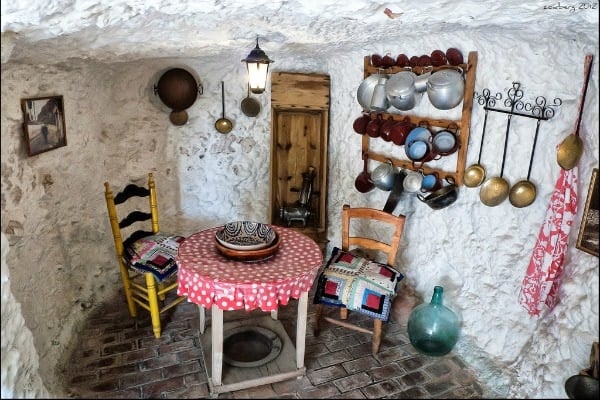 Ready to go? Check out the complete guide to planning the perfect family holiday in Granada.
Pin me!