Many travelers visit Granada for its staggering beauty and must-see sights. 
Despite the influx of visitors, though, the city's streets still retain their characteristic mystery and intrigue. T
he best way to really get a feel for the city is to spend some time wandering its streets in search of their hidden treasures. 
It's time to go beyond the Alhambra!
These off-the-beaten-path gems in Granada are all within walking distance of the city center!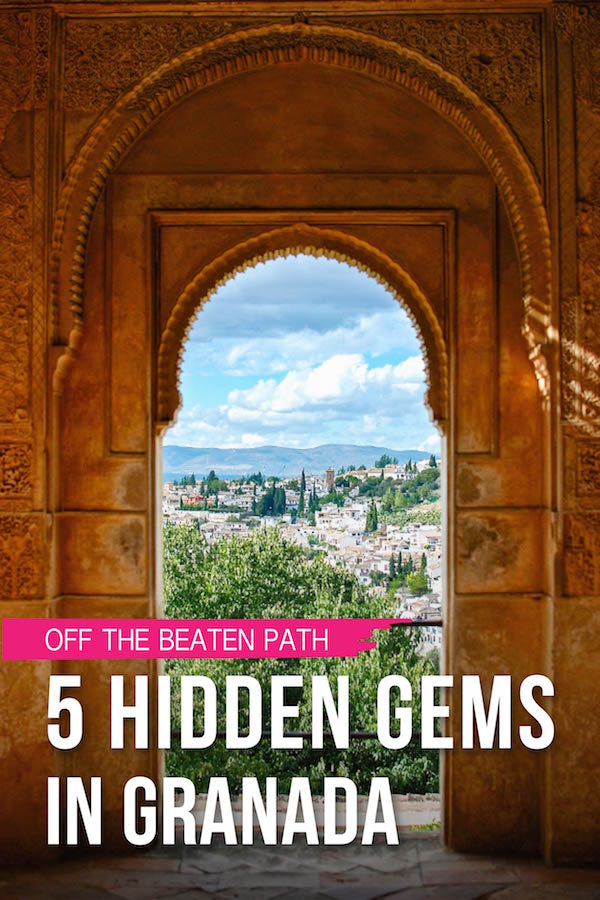 Photo credit: Karan Jain, Text Overlay: Devour Granada Food Tours
Cuesta de los Chinos
This particular street is a perfect escape from the tourist traps of the center, and the only people you're likely to bump into are the odd dog walker or local granadino out for a stroll. On the final curve of the hill before the path begins its descent, you can enjoy one of the finest views in the city. The panorama of the Albayzín district is a stunning sight. Enjoy the sprawl of white-washed houses against the backdrop of a crystal blue sky! If you ask us, it's well worth the climb!  
Pro Tip: Want to dive deeper and go even more local? Then join one of our local experts to learn about flamenco, understand tapas or visit a local morning market!
Parque Federico García Lorca
Just 15 minutes from the cathedral, this park is in the more modern part of the town. This area, which isn't frequented by many tourists, is worth visiting. In fact, that's the perfect reason to go! Stray off the beaten path in Granada, and you're bound to find some hidden treasures! This stunning park is set in the grounds of Spanish poet Federico García Lorca's former family home. It's the perfect spot for an afternoon of sun and relaxation away from the city center. Wander through one of Europe's biggest and most beautiful rose gardens, or simply grab an ice cream, relax and watch the world go by.
Address: Calle Virgen Blanca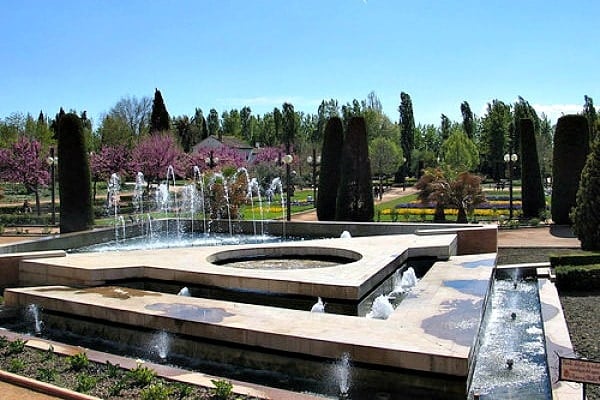 Monasterio San Jerónimo
In a place where beauty is so plentiful at every turn, particularly in terms of architecture, the San Jerónimo monastery is often overlooked, and that's really a crying shame! Built in the 16th century by the Reyes Católicos Fernando and Isabel, you'll find both a monastery and a church. Additionally, the cloisters are set around a serene central courtyard, while the buildings are a fine example of renaissance architecture. Don't miss the golden altarpiece—it's stunning and gives the interior of Granada's cathedral a real run for its money!
Address: Calle Rector López Argueta, 9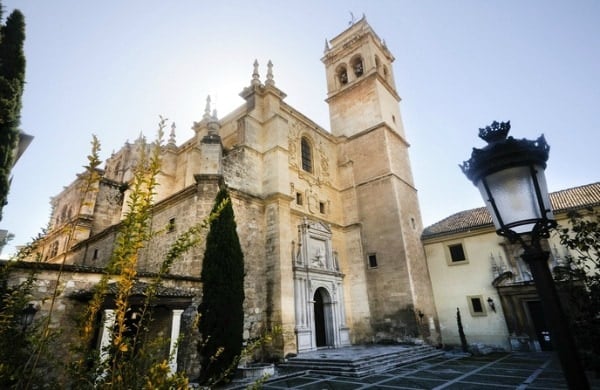 La Silla del Moro
You've probably heard of the Alhambra Palace, but do you know what hidden gem you can find within the palace's original confines? La Silla del Moro, a former look-out point, offers some of the best views in the city! This concealed beauty is one of the best spots to contemplate the palace's magic under the rays of a setting sun. Instead of heading to the well-known Mirador de San Nicolás, we recommend this hidden spot!
Address: Paseo del Generalife, 1B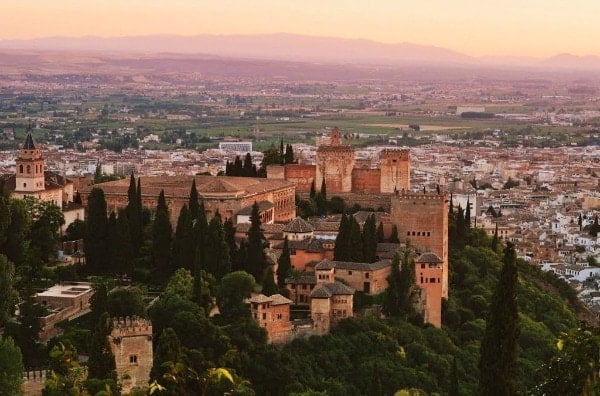 La Trastienda
Finally, after wandering the city's streets and admiring its breathtaking landscapes and architecture, you'll likely need a good drink! That's where this bar comes in. Because this gem is so hidden, you could actually walk by it without realizing it exists! Trastienda means the back room of a shop, which is how this bar started—as a shop! The owner started serving ham and wine to his customers waiting in line. Nowadays, you'll find fantastic tapas, a warm welcome and traditional surroundings at this neighborhood bar. And that's why it easily makes the list of our favorite things off the beaten track in Granada.
Address: Plaza de Cuchilleros, 11
Want to find out what other treasures this city is hiding? Then let one of our local experts show you the way! Discover all Granada has to offer by joining us on our Granada experiences!
Life is too short to speak one language and stay in one place. Three years ago, this philosophy took me from familiar Ohio to sunny southern Spain. Usually drinking tinto de verano, reading Lorca, or attempting to dance flamenco (not all at once). Follow my blog, Viatic Couture, for more.
Latest posts by Lindsey Zimmerman (see all)