Only 48 hours in Madrid? Not to worry, there's plenty to see and do with Ewan's perfect two-day Madrid itinerary. Read on for all his great tips!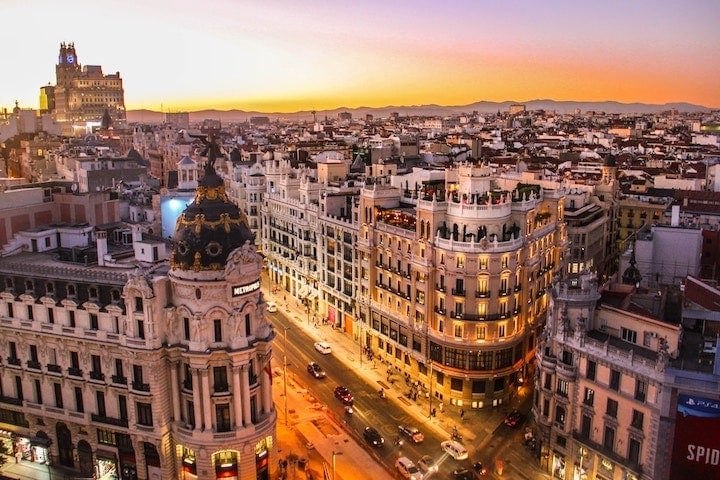 For decades, Madrid was somewhat off-the-radar as a travel destination. Overshadowed by Barcelona, Seville, and Spain's coastal resorts, Spain's capital was always something of a hidden gem. But things are changing, with tourist numbers breaking all records for several years in a row. In fact, there's never been a better time to visit. Investment in infrastructure, a thriving arts and food scene, and the city's legendary nightlife have reenergized the city after the slump caused by the financial crisis, but the ratio of tourists to residents remains much lower than in many major European cities, making it easy to get off-the-beaten-track and blend in with the locals.
Whether you're here for a weekend break or stopping over before exploring other parts of Spain, we want to show you how to get the most out of Madrid in just two days.
See Also: 24 Hours in Madrid – What to Do in Just One Day in Spain's Vibrant Capital
What to do with 48 hours in Madrid
DAY ONE
Breakfast in a Market
If you're used to getting a hearty breakfast first thing in the morning, you might need to adjust a little to the rhythms of Madrid. Most bars and cafeterias will only open around 9 or 10AM. To really breathe in the city life, head to one of the markets. While Mercado San Miguel might be the most beautiful and famous, it's in the neighborhood market bars where you really get a feel for life in Madrid. Casa Dani in Mercado de la Paz is famous for its tortilla, so start your visit to Madrid brushing shoulders with locals doing their groceries and stallholders taking a breather.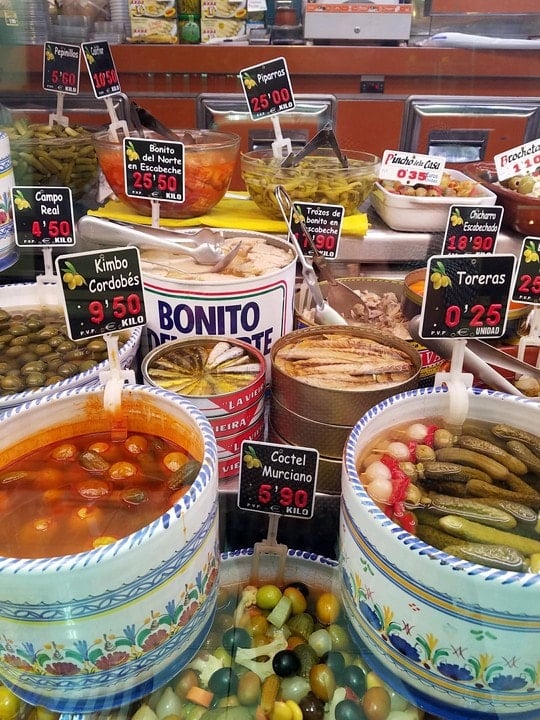 See Also: Read about Lauren's visit to the Mercado de la Paz!
Lunch Like a Local
If you're on a budget, a traditional Menu del Día is one of the best ways to eat well while saving the pennies. Almost every bar and restaurant will offer a set three-course lunch for between 8-14€ - including a drink! For huge portions and simple home-style cooking, try Ovni on Calle de la Salud. For something a bit more refined, Casa Macareno in Malasaña is hard to beat.
Dive into Historic Madrid
Madrid de las Austrias is where the story of Madrid began. This is where the Moors first established a military post in the ninth century, and where the original city grew up. You can't miss the Palace, the Plaza Mayor or the Plaza de la Villa, but part of the charm of this neighborhood is finding hidden back-alleys and squares right in the heart of the city.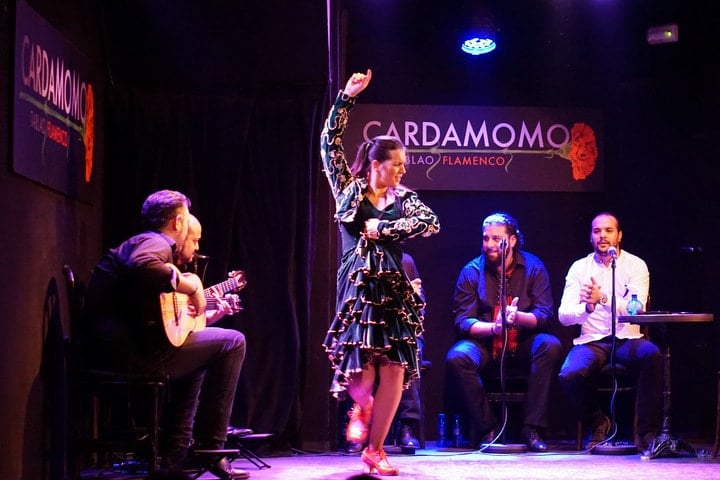 Fascinating Flamenco
While Flamenco originally comes from Southern Spain, the prestige and opportunities of Madrid mean that many of the best dancers make the move to the capital. To get the most out of the show, why not join us on our Tapas & Flamenco Tour? You'll get the lowdown on the history and meaning of the art form, front-row seats at one of the city's best shows, and a five-star dinner at one of Madrid's most innovative restaurants.
Dance the Night Away
Madrid is famous for having some of Spain's most vibrant nightlife. And for a country which loves to party as much as we do, that's really saying something! Café Central is a great place to start with a cocktail and live jazz, before heading out to Malasaña, perhaps the trendiest area of the city.
DAY TWO
Catch Your Breath
After a packed first day – and night! – you'll probably want to start today easy. Head to Conde Duque – Malasaña's calmer sister neighborhood – for brunch on a terrace and to watch the world go by. Federal has some of the best coffee in the city, as well as excellent, fresh food. This neighborhood is also home to some of the city's best boutiques where you can hunt out pieces from smaller designers. Head to Calle Conde Duque for some retail therapy!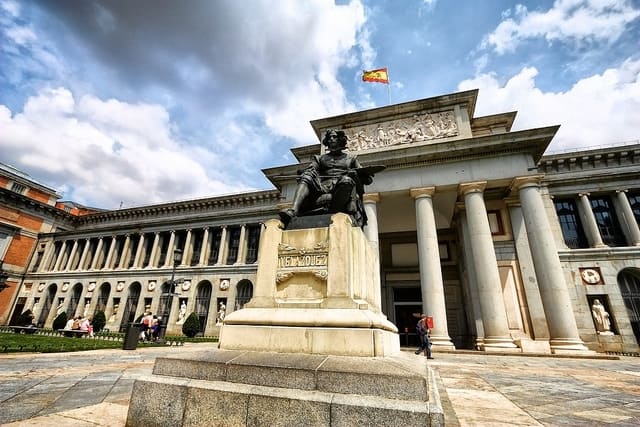 The Golden Triangle
You can't leave Madrid without visiting at least one of its world-class museums. Luckily, many are located within a few minutes' walk of each other on the Paseo del Prado. The standouts are the Reina Sofia (for modern and contemporary art) and the Museo del Prado (for the classics). After getting your culture fix, you're just meters away from the Retiro Park and Botanical Garden. Both are perfect spots to while away a summer afternoon!
Find Out More: Read my guides to how to visit the Prado and Reina Sofia Museums.
Tapas, Tapas, Tapas
Madrid is maybe the best place in the world to eat tapas. Here, it's not so much a meal as an activity: to tapear. To do it like a local, don't order a full meal of tapas in one place. The key is to bar-hop: try out lots of places, getting just one or two things in each, until you can't eat anymore! There's nowhere better to do it than in La Latina, Madrid's tapas ground zero.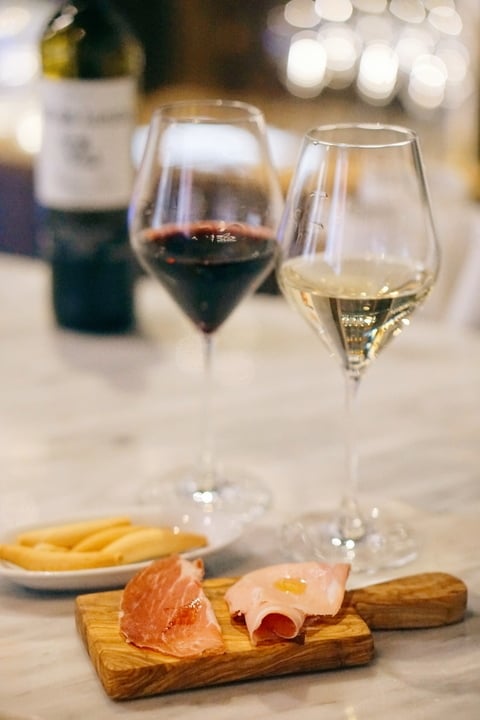 Tour With Us: To get the inside scoop on how to do tapas in Madrid, take our Tapas Like a Local tour! You'll visit four iconic tapas bars and learn how to make the most of the city's tapas scene.
A Final Nightcap
There's no better way to end your stay in Madrid than with a farewell drink overlooking the city. One of the best views is to be found on the rooftop terrace of the Circulo de Bellas Artes. Remember, in Madrid, we never talk about having a last drink, but always the "penúltimo" (the "second last"). So don't be surprised if you find yourself out in Malasaña once again!
Are you planning a trip to Madrid? If you've visited the city before, tell us the highlights of your trip. And use the tips above for an unforgettable 48 hours in Madrid!