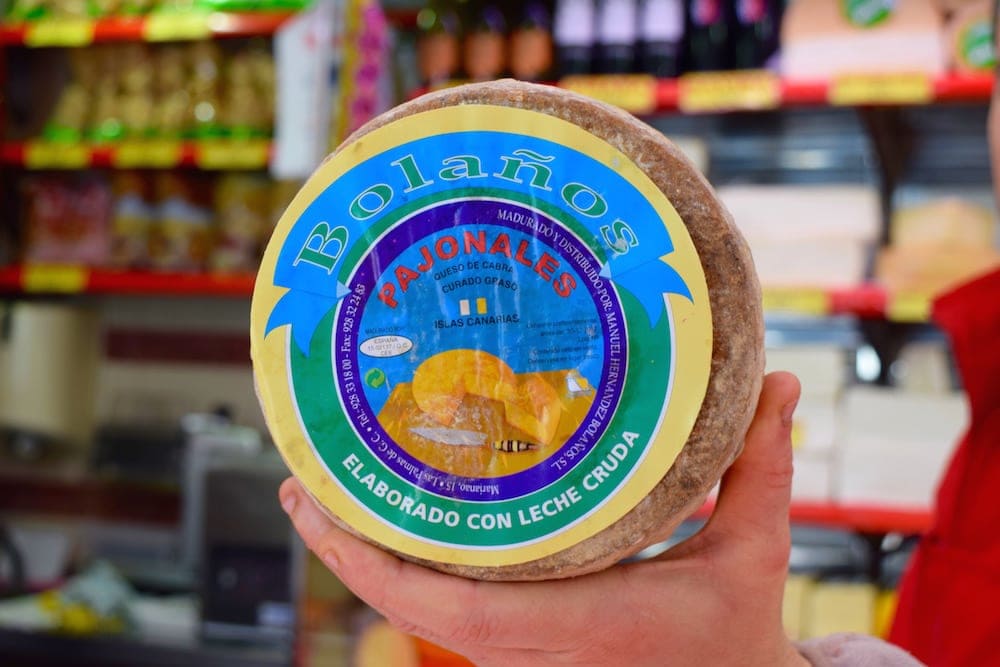 There are few things I love more than a great cheese plate, especially if that plate is piled high with Spanish cheese. Spain may not be as famous as its northern neighbor in the cheese world, but that is definitely due to a lack of marketing and not a lack of spectacular cheese!
From creamy raw cow's milk Arzúa to the sharp aged blends of sheep's milk in cured Manchego, Spanish cheese runs the gamut of texture and taste.
Spanish cheese-making traditions go back thousands of years. The smoked cheeses of Cantabria in northern Spain, for example, were traded in Rome in the first centuries of the modern era when Spain was under Roman rule. By the 13th century, word of Spanish cheese had spread north to Britain, where traders hauled in heaps of Mahón cheese from the Balearic Island of Menorca.
Nowadays over thirty quality-regulated cheese making regions weave across the country, from the blue cheese caves of northern Spain to the smoky grilled cheeses of the Canary Islands. These regions are protected under appellation of origin controls, which regulate every aspect of production– from which hills animals can graze on, to how humid the curing room (or cave!) can be.
Las Denominaciones de Origen Protegidas (DOP) e Indicaciones Geográficas Protegidas (IGP) constituyen el sistema utilizado en nuestro país para el reconocimiento de una calidad diferenciada, consecuencia de características propias y diferenciales, debidas al medio geográfico en el que se producen las materias primas, se elaboran los productos, y a la influencia del factor humano que participa en las mismas.
You can see a list of DOP products from any category on the Spanish Department of Agriculture's website!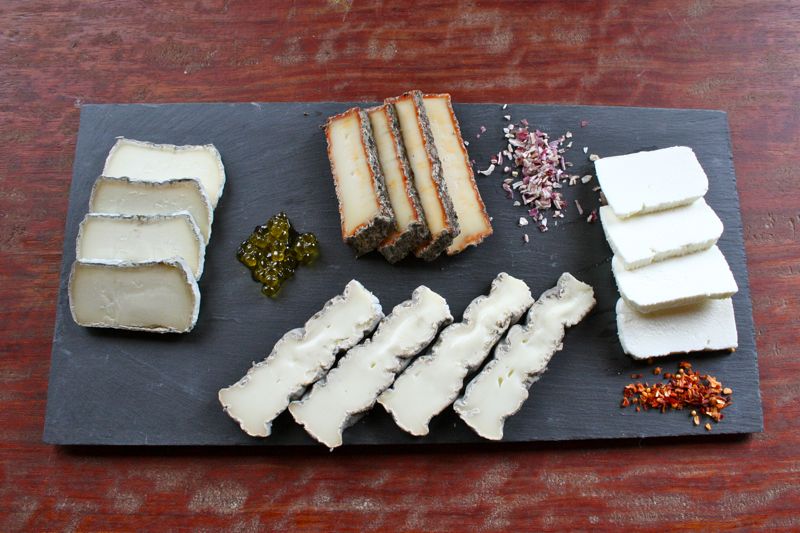 Types of Spanish Cheese
Spanish cheeses can be divided into three main classes:
Fresco: fresh cheese which has not been cured or aged
Semi curado: semi-cured cheese which has been aged for two or three months
Curado: cured cheese that has been cured for upwards of 4 months
Nearly half of the more than 9 kilos of cheese consumed per capita per year in Spain is fresco or semi curado. But many of the most prized cheeses are the aged and intense quesos curados.
Of the 150+ different types of cheese made in Spain, these are the Spanish cheese I wish my fridge was never without.
7 Types of Spanish Cheese
Arzúa- Ulloa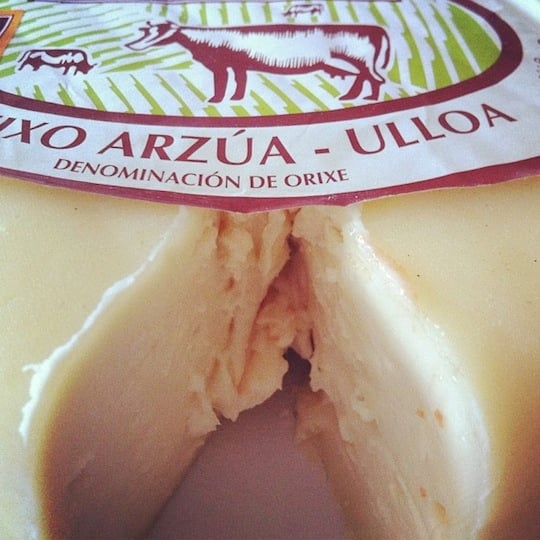 Where it's from: This pale yellow cheese comes from northwestern corner of Spain in the region of Galicia. This rainy region is famous for its cattle, raised for both beef and cheese, which graze across its bright green hills. The particular cows that produce the milk for Arzúa graze along the banks for the Ulloa River near the town of La Coruña.
How it's made: The creamy soft Arzúa-Ulloa is produced using raw or pasteurized cow's milk and is cured for a minimum of six days.
Why it's special: While Arzúa-Ulloa is not the most famous type of Galician cheese (that title goes to the provocatively shaped Tetilla cheese, which is in the form of a breast), it is, in my opinion, the most delicious. Arzúa is fantastically creamy and rich. There are few more delicious desserts in the entire country than a thick piece of hearty village bread topped with a large slice of Arzúa cheese and a liberal layer of dark red, sweet membrillo (quince paste).
Cabrales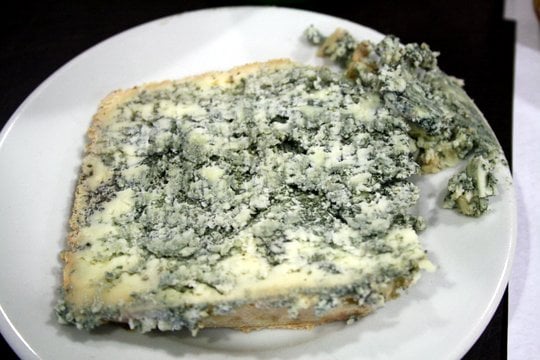 Where it's from: The northern region of Asturias, near the Bay of Biscay.
How it's made: The milk for this strong blue cheese comes from cows, goats and sheep that have grazed solely in the Picos de Europa mountains.
Queso Cabrales can be made solely with raw cow's milk but the best and most traditional is mixed with raw goat's milk and sheep's milk too. Once the cheese wheels are formed they are cured for 2 to 4 months in humid mountain caves throughout the Picos de Europa.
Why it's special: The secret to Cabrales is in the caves. These mountainous cheese hideouts are oases of penicillin, a bluish-green mold that gives Cabrales its spicy kick. This strong cheese is unlike any other produced in Spain and was, in fact, named the best cheese in Spain in 2013.
Manchego curado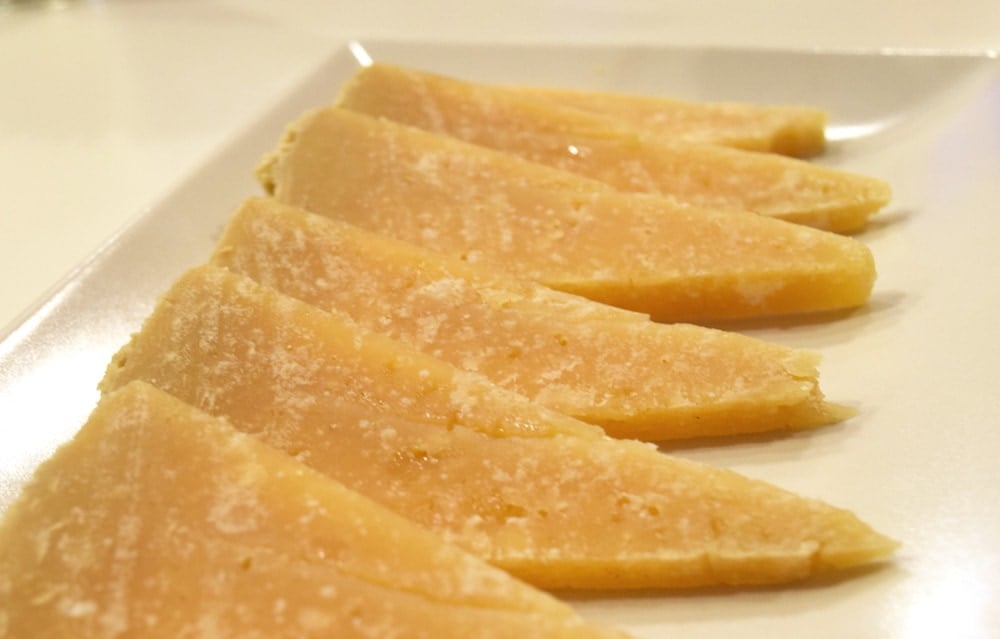 Where it's from: The arid plains of La Mancha that cover central Spain.
How it's made: Manchego cheese is produced, of course, by Manchego sheep. The local breed of sheep is found almost entirely in the central Spanish region of La Mancha.
After the cheese wheels are formed and pressed, they are soaked in salty water a minimum of five hours and up to as long as two days. The cheese is then aged for a minimum of 60 days and a maximum of 2 years.
Why it's special: It is believed that cheese similar to modern-day Manchego has been produced in this region from the same race of sheep since the Bronze Age. Thousands of years later, Manchego has become easily the most famous Spanish cheese both inside the country and abroad.
Manchego varies massively in flavor and texture depending on how long it has been aged, from a salty and smooth semi curado to a crystallized and spicy curado. It is often served all by its lonesome in thin triangles, allowing the pure flavor of this storied cheese to shine.
Mahón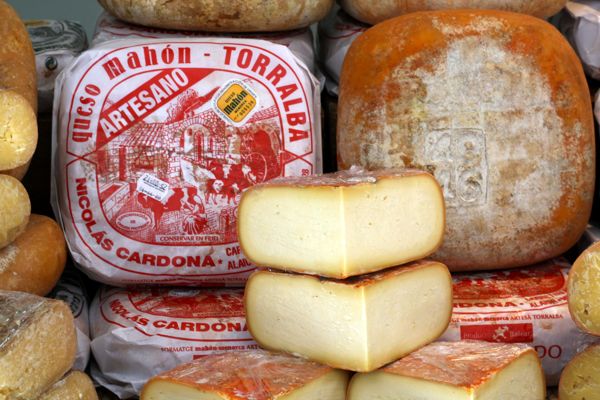 Where it's from: Menorca, the second largest Balearic Island located between the Valencian coast of Spain and the Italian island of Sardinia.
How it's made: Artisanal Mahón is made from raw cow's milk. The curd is shaped into a square using a special cotton cloth called a fogasser. Industrially produced Mahón is often pasteurized and formed into its classic square shape using industrial molds.
Mahón comes in three levels of maturation:
Tierno: soft and buttery and has been cured for 21 to 60 days
Semi curado: the most popular type of Mahón with its characteristic orange crust, which has been cured for 2 to 5 months
Curado: the strongest, most intense of the three types, which has been cured for at least 8 months
Why it's special: Mahón is one of the only purely cow's milk cheeses made outside of northern Spain. The salty Mediterranean winds give the cheese a very slight flavor of the sea. Mahón is extremely popular with Spanish chefs, who use it with everything from filling cannelloni to topping vegetables.
Herreño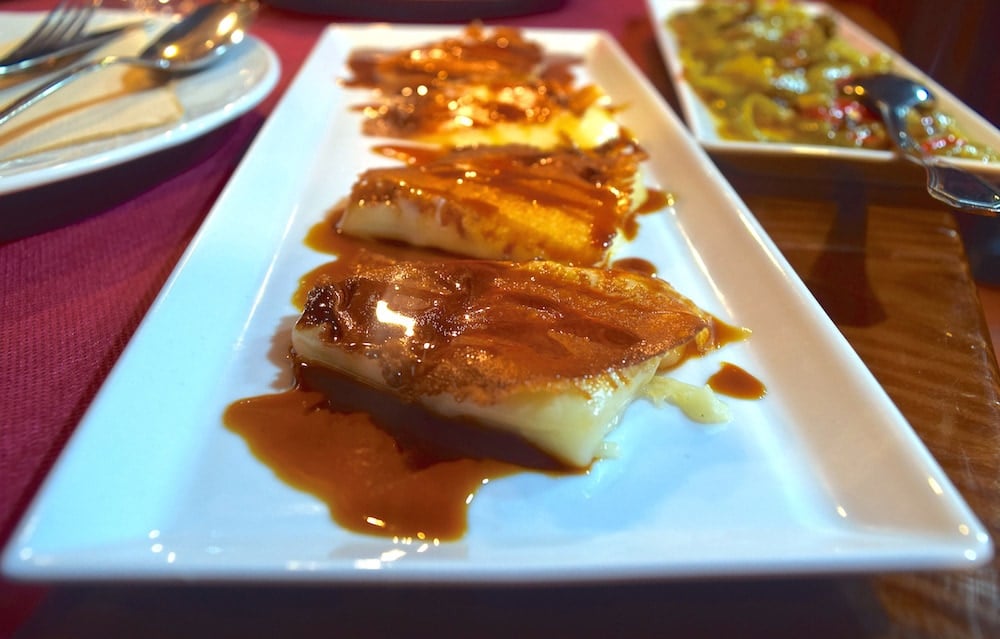 Where it's from: The Canary Island of El Hierro, the westernmost island in the Atlantic archipelago.
How it's made: Queso Herreño is made almost entirely of goat's milk with a dash of cow's and sheep's milk (about 15 percent combined). The wheels of cheese are smoked over the wood from fig trees and the trunks of prickly pear cactus.
Why it's special: Herreño puts all other grilled cheeses to shame. This soft cheese forms a heavenly crust when pressed into a hot griddle, leaving the center dreamily melty. Liberally drizzled with local Canary Island palm honey and you've got a dish that is positively addicting.
Torta del Casar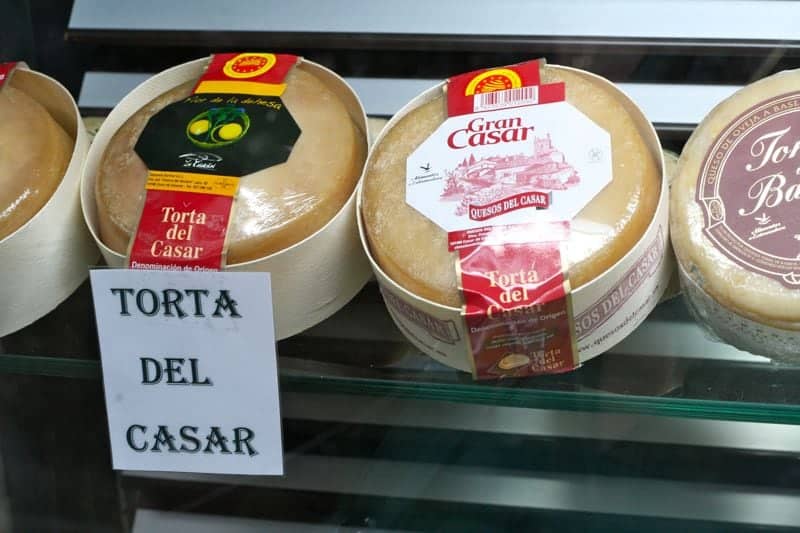 Where it's from: Cáceres, a UNESCO World Heritage city in the southwestern region of Extremadura, not far from the Portuguese border.
How it's made: Tortas de Casar are produced from raw milk from Merino and Entrefino sheep. Curiously, the milk is curdled using the natural coagulants found in the purple thorny flowers of Cardoon thistles. The cheese is cured for a minimum of two months.
Why it's special: The name Torta de Casar says it all. Casar refers to Cáceres, the city where the cheese is made. Torta means small cake, referring to the slumped cake-like shape of the cheese. This characteristic rounded-edge shape is thanks to the thistle flowers, which are a very light coagulant and do not give the cheese a very firm rind. As the cheese ages the rind slumps and rounds under the weight of the creamy goodness within.
Torta de Casar, which was named one of the 24 Best Cheeses on the Planet by Traveler Magazine, may be the most fun cheese in all of Spain to eat. Rather than slicing it into triangles as is typical with most Spanish cheeses, you cut the top rind off of the entire small wheel creating what look like a pot of cheese. Dive your knife in and spread the deliciousness on bread or jump in with a spoon!
Idiazabal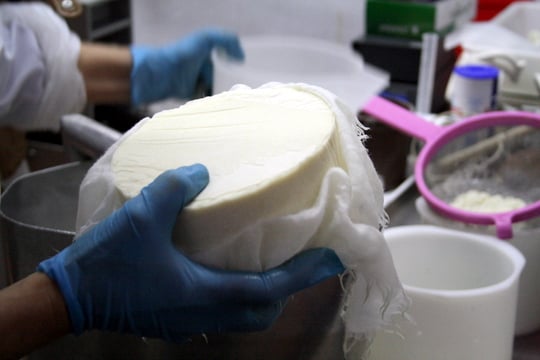 Where it's from: The northern provinces of Navarra and the Basque Country, just south of the French border.
How it's made: Queso Idiazabal is made from the raw, unpasteurized milk of Latxa and Carranzana sheep. It is cured for a minimum of two months and often lasts between four and eight months. Most Idiazabal is lightly smoked, adding to its smooth, nutty flavor.
Why it's special: Idiazabal is one of those go-to cheeses. It doesn't overpower a meal nor does it need any accompaniments. I love to have Idiazabal on hand to eat alone as a snack or, especially with Idiazabal curado, to grate over pasta or vegetables. Idiazabal also goes perfectly with a thick spreading of homemade membrillo, a sweet red quince paste.
What is your favorite kind of Spanish cheese?