There are plenty of reasons to visit Spain: its colorful history, world-renowned art, vibrant culture, beautiful beaches… and perhaps most importantly, fantastic Spanish food.
When it comes to sampling Spanish cuisine, the sheer amount of choices can be overwhelming. Tapas? Pintxos? Vino? Queso?
But if you want a true taste of the culinary culture, there are a few Spanish foods you simply can't miss. Whether you decide to go it alone or join a food tour in Spain, make sure to check them all off your list!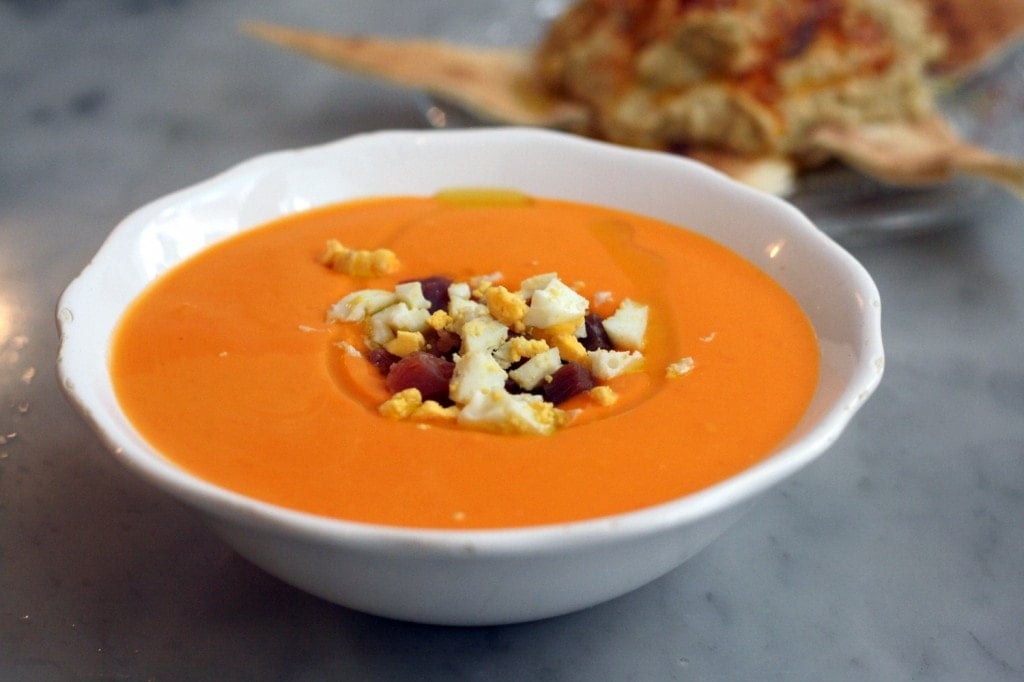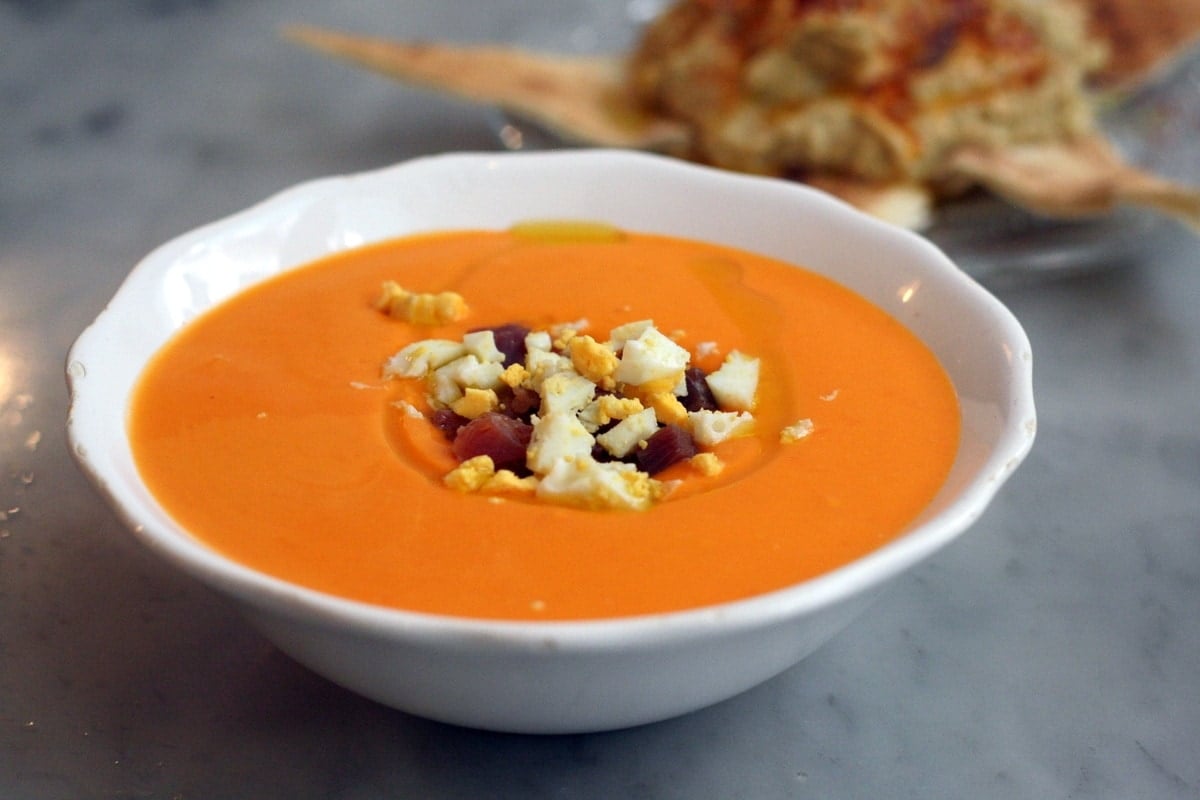 12 Must Try Spanish Foods
1. Tortilla de patatas
Many a tourist has been puzzled by the Spanish tortilla: a classic staple that bears no resemblance to the Latin American food of the same name.
Tortilla de patatas (also called tortilla española) is a thick potato omelet, usually served by the slice. There are infinite variations, and everyone has an opinion on which reigns supreme.
Try it! Take our advice and try some of the best tortilla in Madrid on the Ultimate Madrid Food Tour, or cook up your own with the help of a classic Spanish tortilla recipe.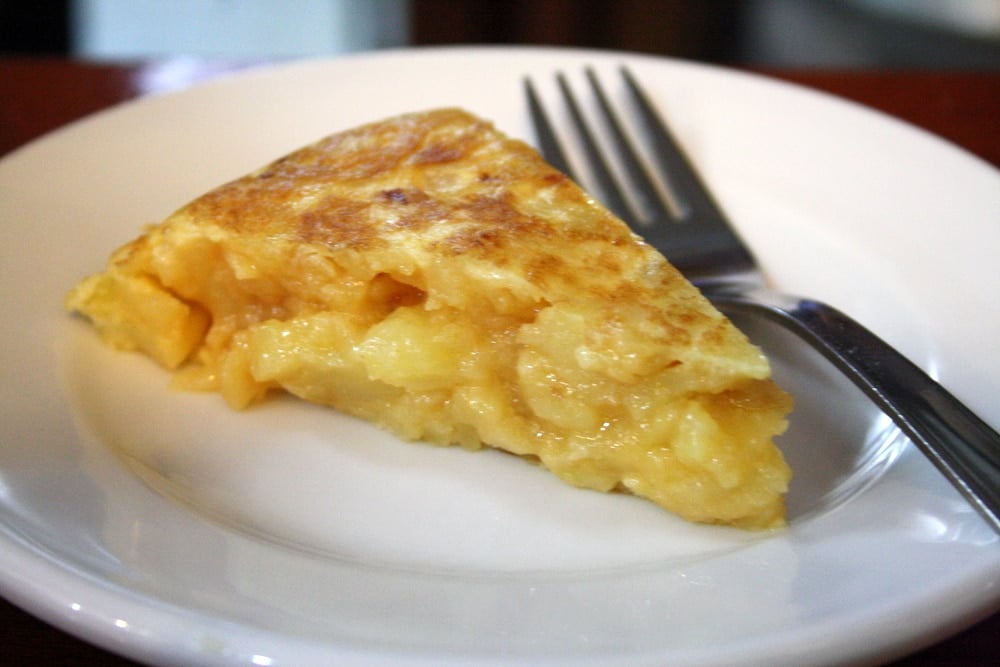 2. Paella
This is possibly the most iconic of all Spanish foods. But don't be lured in by the tourist traps offering "authentic" paella on every corner; if you want it done right, you'll need to look a little harder.
Although it originated in Valencia, there are a select few establishments in other cities that offer the real thing—often with a local twist. Join our Barcelona food tour to try the city's own take on this delicious dish.
Read more: What is a "real" paella?
3. Olives
It may sound simple, but trust me: you haven't tried olives until you've tried them in Spain.
This simple fruit is central to Spanish cuisine, whether in the form of that beloved all-purpose ingredient, olive oil, or in its original state. You'll often be served a small bowl of olives before a meal or to accompany a drink—but if you want to sample the best of the best, you'll find them in a local Spanish market.
Read more: 6 olive varieties everyone loves!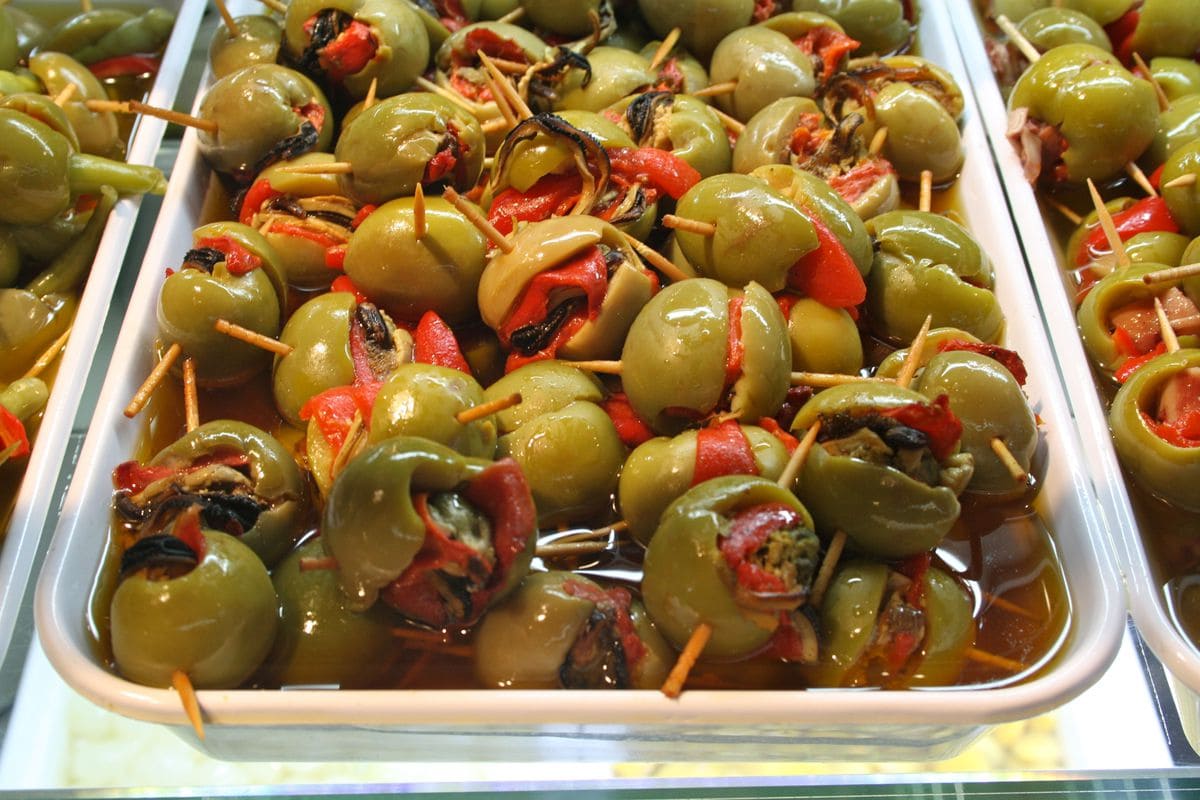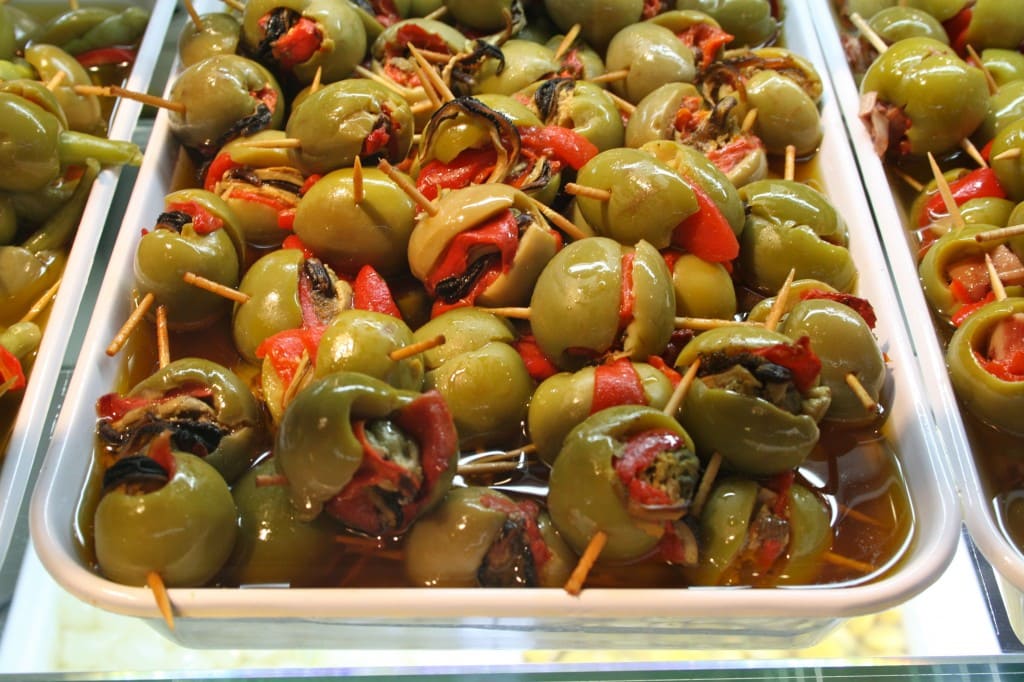 4. Carrillada
Juicy, rich, and melt-in-your-mouth tender—that's how carrillada can best be described. This dish consists of pork cheeks or beef cheeks braised to perfection, usually soaked in some kind of delicious sauce. It's hard to go wrong with this classic, but do yourself a favor and try it a la Pedro Ximénez or with a sweet red wine sauce.
Get the recipe! Homemade Spanish carrillada recipe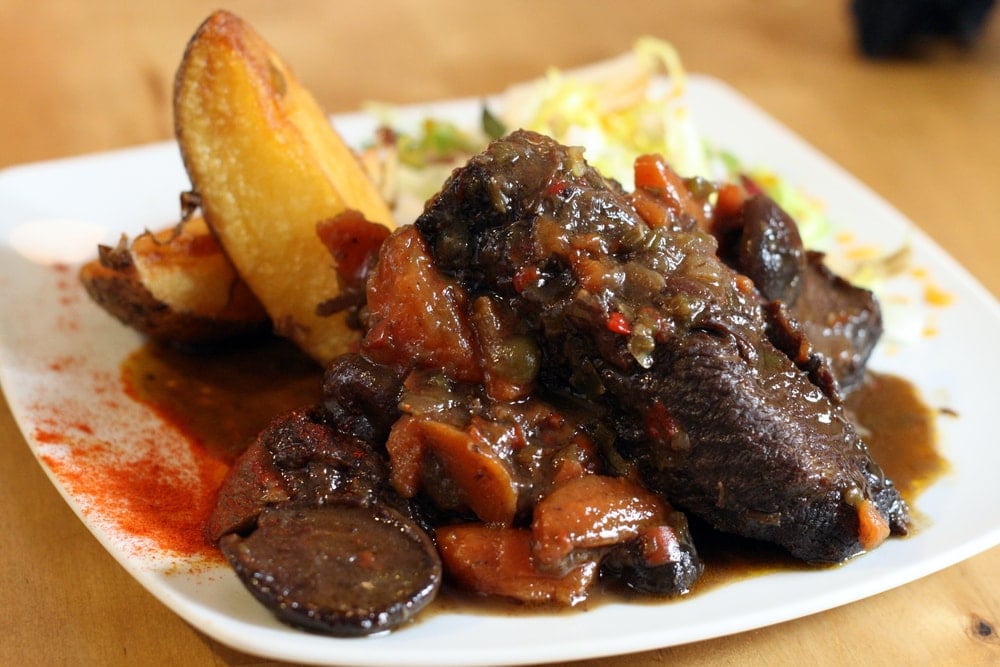 5. Cochinillo
This slow-roasted suckling pig is yet another delectable pork dish that deserves a place on your list. You'll find the most traditional cochinillo in the city of Segovia, but if you're lacking the time (or appetite) to devour an entire pig, you can sample it in pintxo form on our San Sebastian food tour.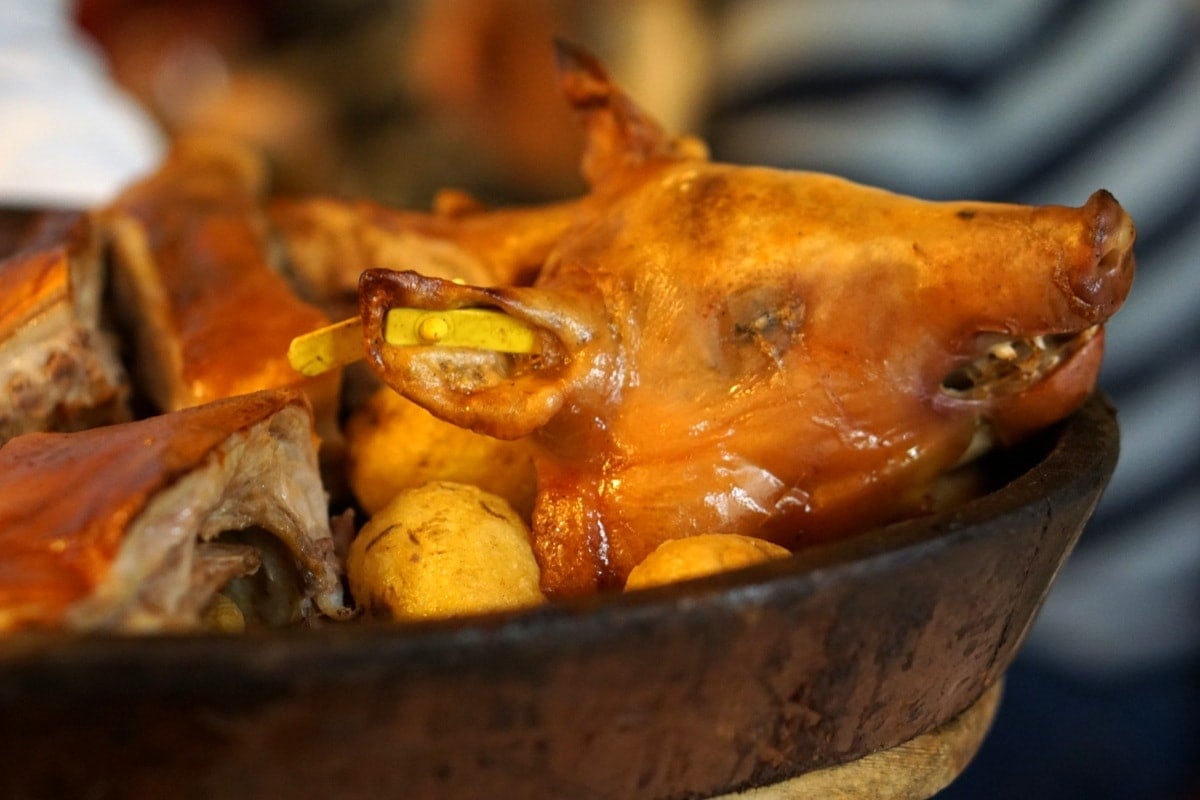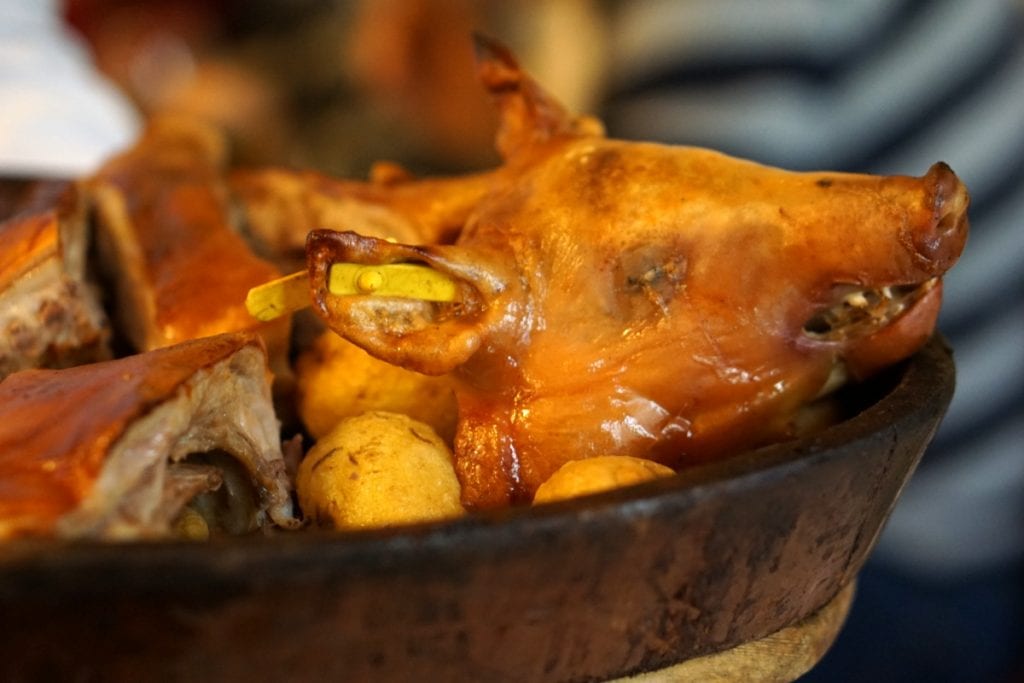 6. Fried fish
Perhaps the biggest benefit of the miles and miles of Spanish coastline is the incredibly fresh seafood you'll find throughout the peninsula.
In the southern region of Andalusia, it's usually deep-fried—but if you're picturing soggy, tasteless fish sticks, think again. On our Seville tapas tour, you'll be treated to crispy, flavorful fish that's guaranteed to make your mouth water.
Read more: 8 fried foods you must try in Spain!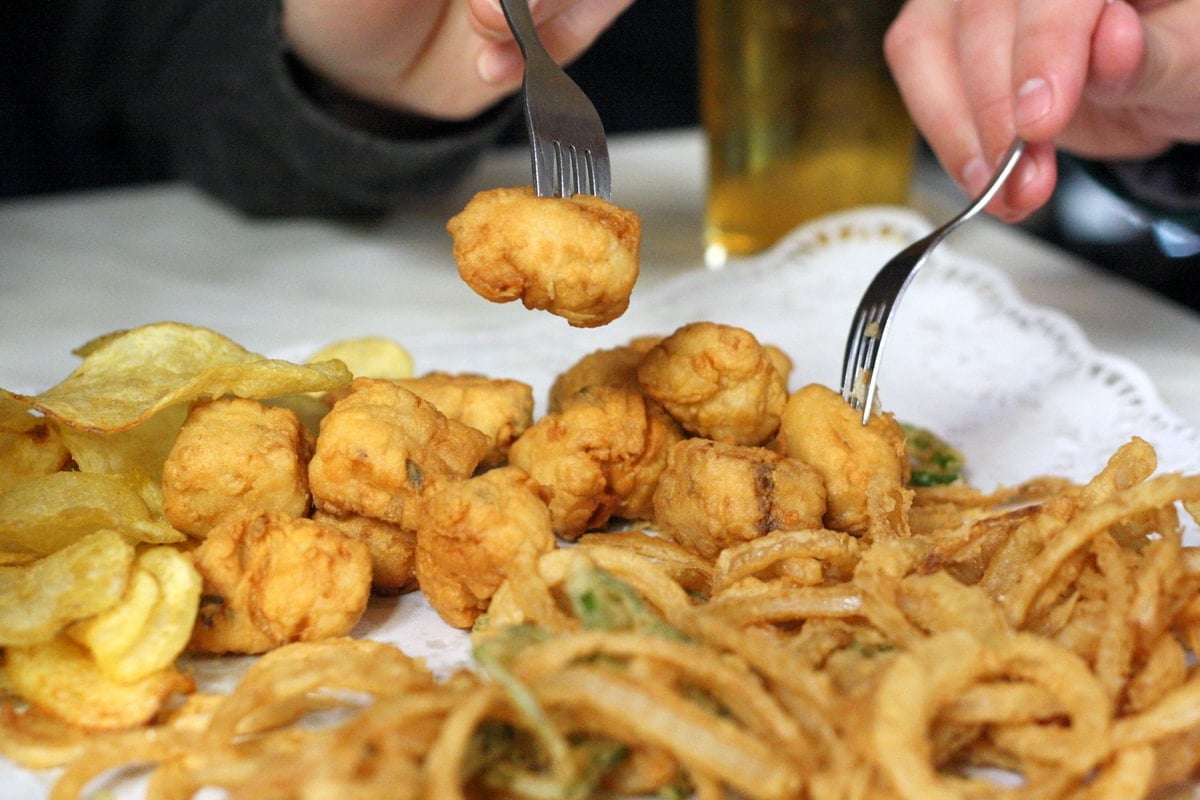 7. Rabo de toro
If you know anything about Spanish stereotypes, you're probably familiar with the controversial tradition of bullfighting. Nowadays, however, you're more likely to see the legendary Spanish bulls on your plate than in a ring.
Rabo de toro (stewed bull's tail) is one of the country's most traditional dishes. You'll either love it or hate it, but don't knock it till you try it—preferably in a quintessential setting like the one you'll visit on our Madrid food tours.
Recipe: Try making your own with this easy rabo de toro recipe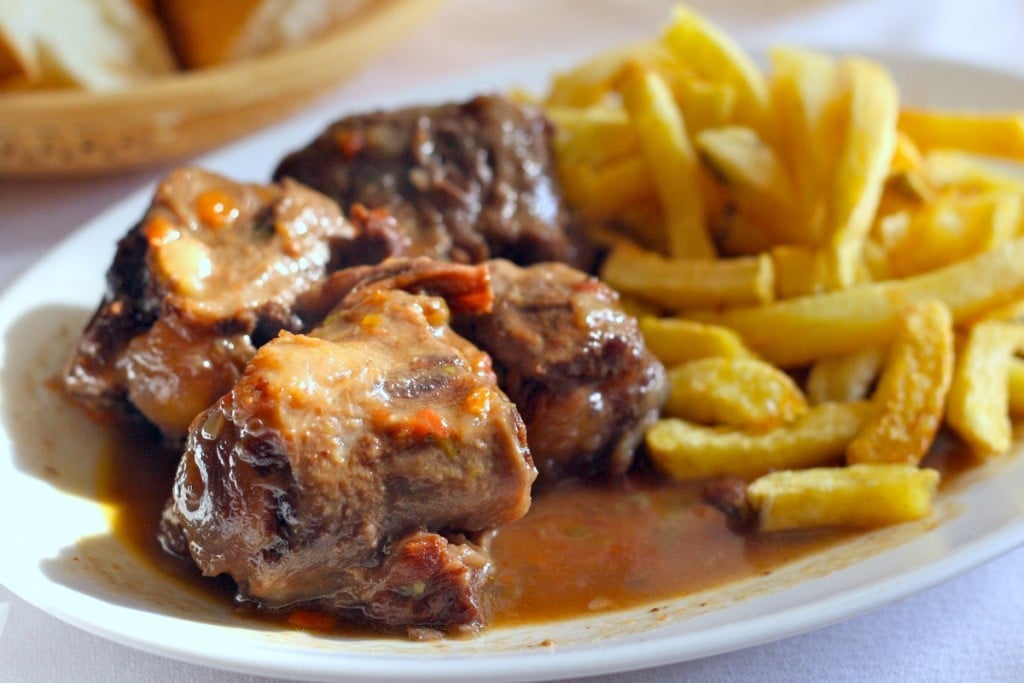 8. Anchovies
These little fish get a bad rap in some other parts of the world, but suspend your judgment long enough to give them a chance.
Spanish anchovies come fresh, pickled, or fried, and they're nothing like the strong and stinky morsels you might have tasted elsewhere. If you're still a bit wary, try the deep-fried variety for an easy introduction, and prepare to be pleasantly surprised.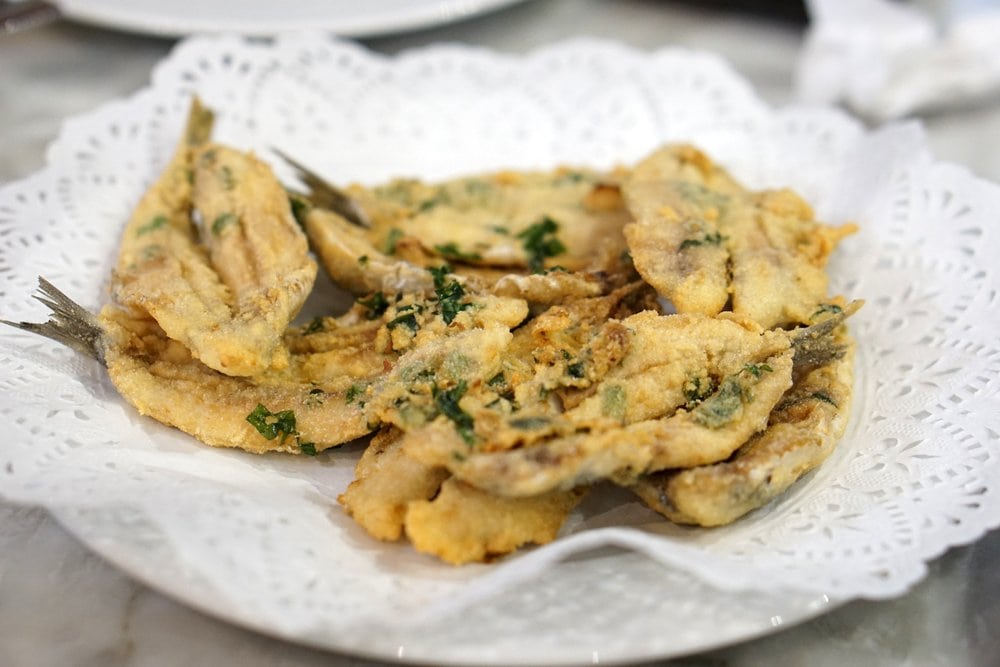 9. Pan tumaca
Possibly the simplest Spanish dish of all, pan tumaca (or pan con tomate) is nothing but bread, olive oil, salt, and fresh tomato spread.
This is the perfect breakfast, side dish, or merienda (afternoon snack), and can be found all over Spain—but it's especially famous in Catalonia. Sample it on a Barcelona food tour, or make it yourself at home with this recipe. One bite and you'll never look back.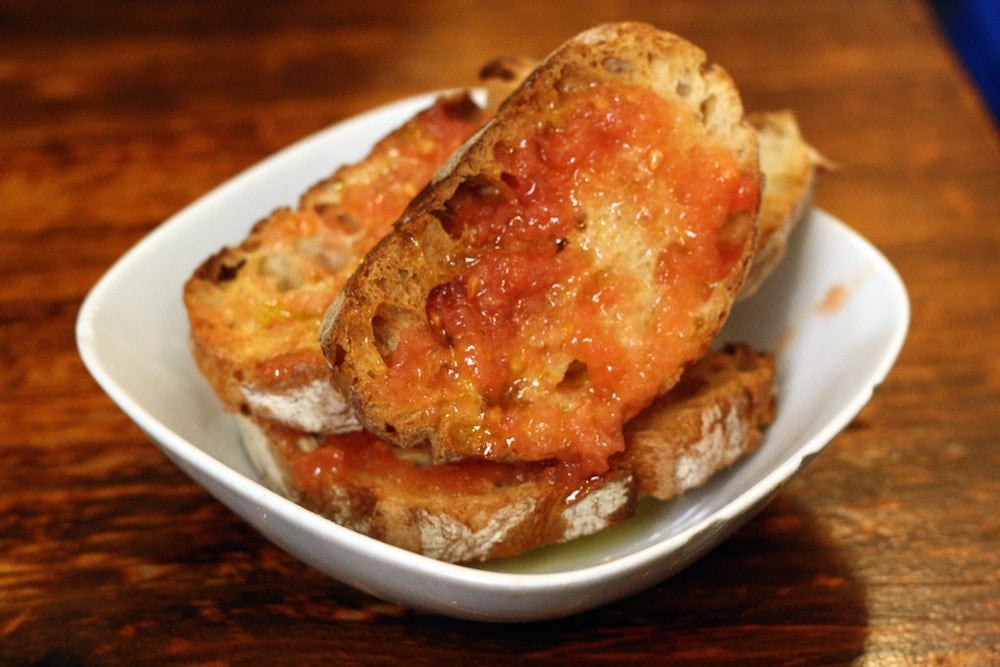 10. Salmorejo
You might not be used to eating your soup cold, but salmorejo will make you wonder why. This close cousin of gazpacho is a thick, tomato-based soup made with olive oil, bread crumbs, and plenty of garlic.
Salmorejo originated in the southern city of Córdoba, but you can sample authentic salmorejo throughout Andalusia. Modern versions sub out the tomatoes for beets, or even add strawberries.
Make it yourself: Delicious salmorejo recipe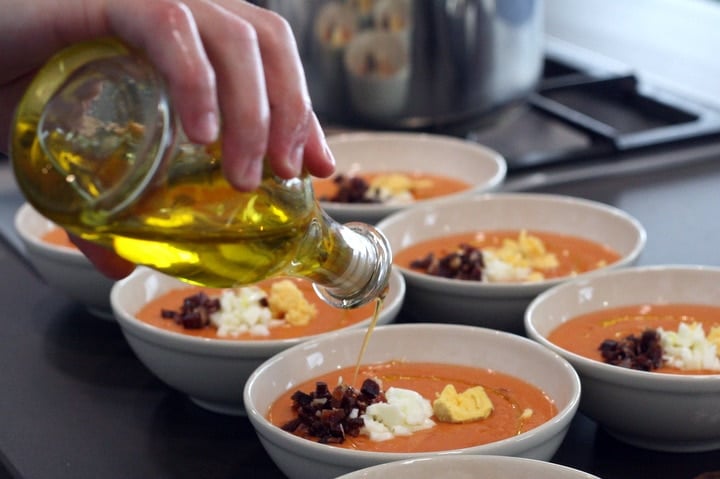 11. Bacalao
Bacalao is salted cod that can be found in many forms: grilled, fried, stuffing crispy croquettes…
It's especially ubiquitous in the Basque Country in northern Spain, an area with a culinary tradition all its own. On our San Sebastian tour, we'll take you to one of the country's best pintxo bars to try this classic fish with a modern twist.
Try it: Salt cod croquettes
12. Jamón Ibérico
No tapas experience is complete without the most ubiquitous Spanish snack: cured Iberian ham.
Read more: The difference between Iberian ham and Serrano ham.
It's hard to miss the giant dried pork legs hanging from the ceilings of shops and bars everywhere you look. Watch as it's expertly carved off in tantalizingly thin strips, and try it by itself or accompanied by one of Spain's many varieties of locally made cheese.
Don't miss the chance to learn about this delicacy—along with another important tradition—on our Seville tapas & flamenco tour.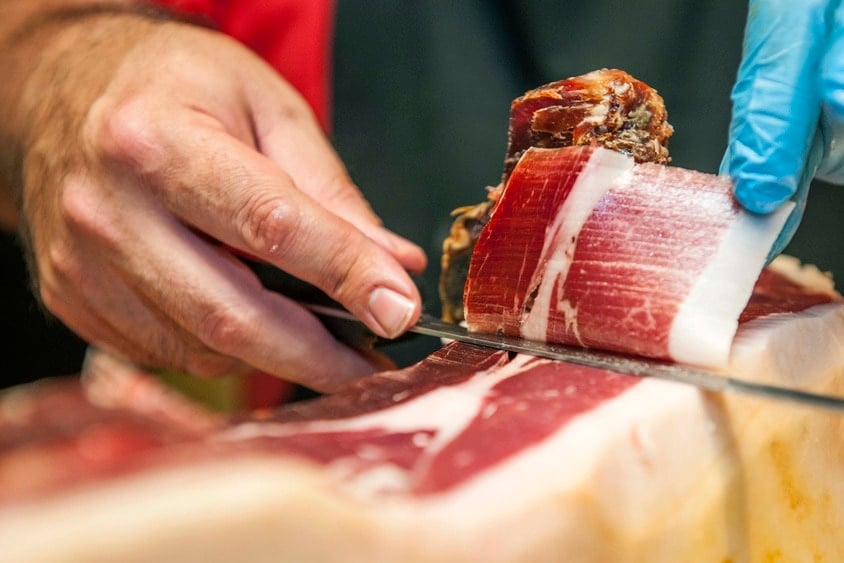 Have you sampled all these Spanish foods already? Don't worry; there's plenty more to explore. Check out the city guides on our Spain food blog for more recommendations and insider tips, or try making them yourself with the help of our Spanish recipe blog. ¡Buen provecho!
Pin me!