From Rioja and albariño to cava and sherry, Spain is a wine lover's paradise. In our ultimate guide to Spanish wine, you'll learn everything you need to know about its fascinating history, important regions, and popular grapes -- plus tips for buying and cooking with Spanish wine!
If you haven't explored the world of Spanish wine yet, you're missing out. Spain has more land dedicated to wine production than any other country and is the third-largest producer of wine globally. It may be most widely known for red wines, but there are also plenty of unique Spanish wines to discover—whether white, sparkling, fortified, or aromatized.
In my opinion, the best aspect of this country's wine culture is its diversity. There are dozens of winemaking regions here, and hundreds of types of Spanish wine grapes. Each part of the country has its own iconic varieties, which means you'll never run out of Spanish wines to try or wineries to visit.
It may seem overwhelming at first, but below I'll demystify Spanish wine step by step, and provide some simple tips for how to best enjoy it.
Let's start at the beginning...
Spanish Wine History
The Iberian Peninsula has a long tradition of winemaking. Archaeologists have found evidence of grape cultivation dating as far back as 4000–3000 BCE, but the first documented wine production began with the Phoenicians around 1100 BCE. They were followed by the Carthaginians—who introduced new winemaking techniques—and then the Romans. Wine production flourished under Roman rule, as wines from modern-day Tarragona and Andalusia were exported and consumed throughout the Roman empire.
During the subsequent Al-Andalus period, which began in the early 8th century, winemaking continued despite decreased demand. But after the Reconquista in 1492, it really took off. Spanish wine started to be exported throughout Europe and the Americas. It developed even further during the phylloxera epidemic of the 17th and 18th centuries, which devastated French vineyards and caused many winemakers to look toward Spain instead.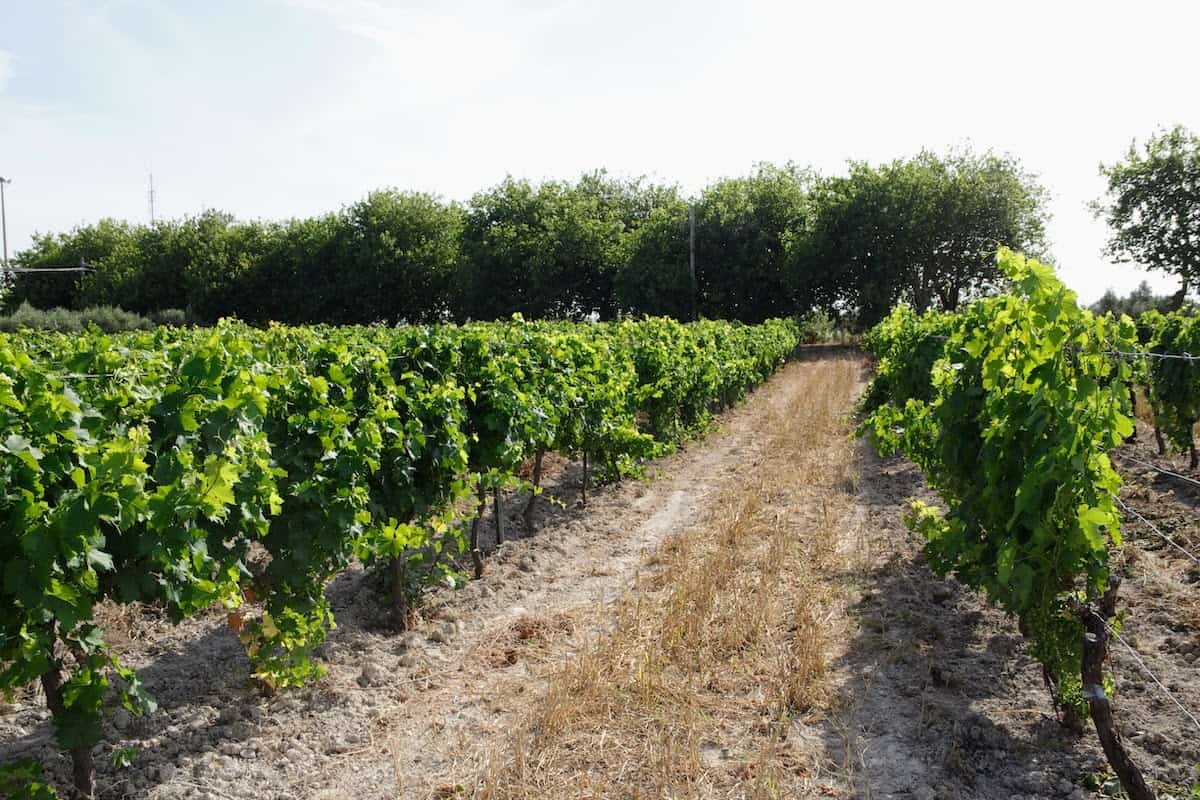 The 20th century was a tough time for Spanish winemaking, as the Spanish Civil War and World War II caused immense upheaval. The industry started to recover in the second half of the century, as the world economy grew stronger and wine exports increased. When the Franco dictatorship ended in 1975 and the country transitioned to democracy, the Spanish wine industry was able to expand and develop, eventually earning a global reputation.
Spanish Wine Regions & Grapes
When it comes to wine, Spain is all about variety. The country has 12 main wine regions—which roughly correspond to its 17 autonomous communities—and 138 official wine designations (as of 2020).
The styles and characteristics of these wines are incredibly diverse, thanks in large part to the various climates in which they're produced. For example, the lush green landscape of northwestern Spain is known for crisp white wines, while the unique climate of western Andalusia provides perfect conditions to produce sherry wines.
More than 600 types of grapes are grown in Spain, but the vast majority of wine production focuses on just 20. Some of the most common are airén (mostly used to make brandy), tempranillo, garnacha, monastrell, verdejo, and Pedro Ximénez. Of course some Spanish wine grapes are more common in certain regions—and many regions are famous for a particular type of wine.
Naming & Classifying Spanish Wine
One important thing to know is that Spanish wine labels usually place the primary focus on region—not grape. When you order a Rioja, you're asking for a wine from the Rioja region (which is often made from tempranillo or garnacha grapes).
That said, there are some exceptions! No one will think twice if you order an albariño, despite the fact that this refers directly to the grape (which is most commonly associated with the Rias Baixas region).
There are several levels of classification for Spanish wine regions, which are governed by the DOP (denominación de origen protegida) system. The highest classification is DOCa (denominación de origen calificada), awarded to regions that consistently meet strict quality standards. There are currently only two DOCa regions: Rioja and Priorat.
If all of this sounds a bit complicated, that's because it is! Spanish wine is incredibly complex, and I could spend hours explaining its intricacies. But you don't need to know every detail in order to fully enjoy it. Below, I'll cover some of the main regions and types of wine to look out for, to give you a solid starting point.
Spanish Red Wines
Many of the most widely known Spanish wines are red—and for good reason! They're perfect to pair with rich and hearty dishes: a central feature of the cuisine in central Spain, where many of the country's best red wines are made. Here are a few of the most common varieties of vino tinto, listed by region.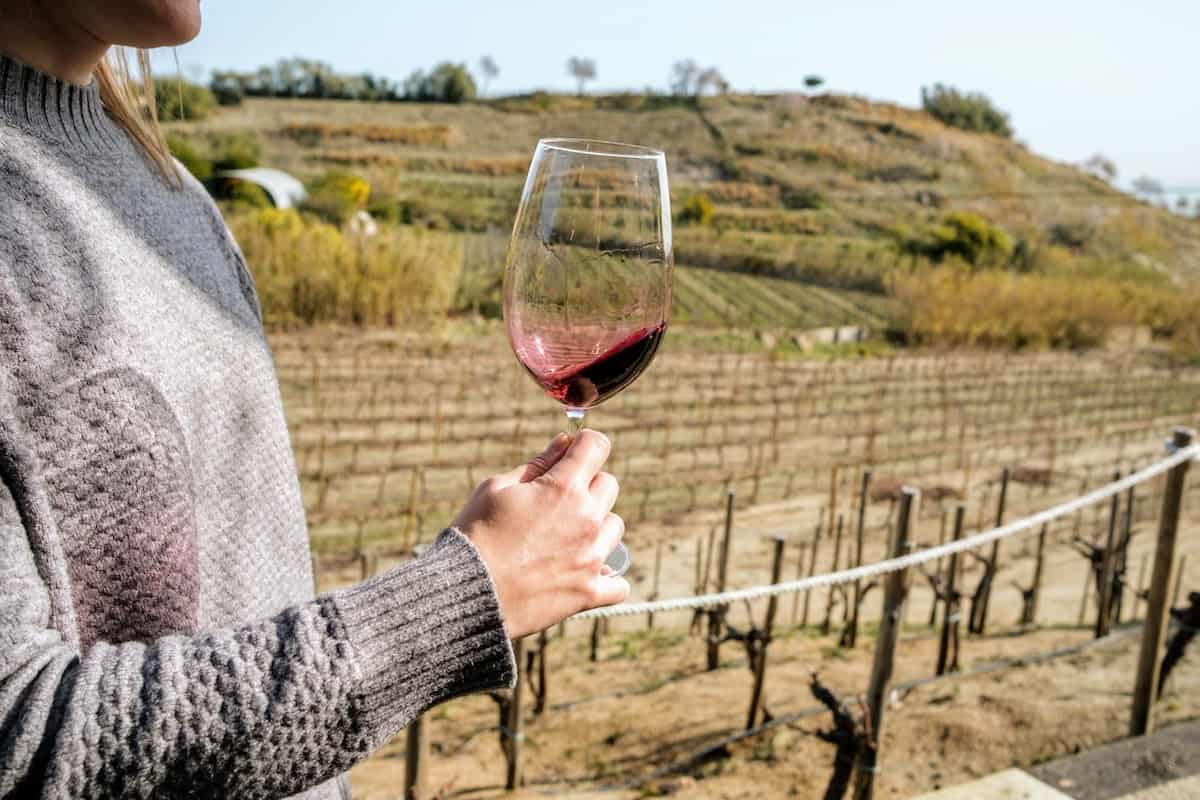 Rioja
Rioja is basically synonymous with Spanish wine. The region of La Rioja is located in northern Spain, in the Ebro river valley, and is one of only two regions that have earned the prestigious DOCa classification. Its climate is ideal for growing tempranillo and garnacha grapes, as well as graciano, mazuela, and maturana. Many of the best Rioja wines blend more than one of these, but you'll also find plenty of single varietals.
Ribera del Duero
This is probably the second-most popular Spanish red wine, made in the northern region of Castilla y León. Its name comes from its location beside the Duero River. Almost all of the wine produced here is red, much of it made from tinto fino grapes (the regional name for tempranillo). Other varieties include cabernet sauvignon, merlot, malbec, and garnacha. Ribera del Duero wines tend to be more intense than those from Rioja.
Priorat
The second of Spain's two DOCa regions, the Priorat is known for full-bodied red wines made from garnacha and Cariñena grapes. Its extremely dry climate and unique soil composition lead to low yields, which in turn create high-quality wines that are among the most expensive in Spain. These Catalan wines can sell for thousands of dollars—but you can find also perfectly good ones in the $20–50 range.
Toro
The Toro winemaking region is located in Castilla y León, on a dry and windy plateau above the Duero River valley. It's famous for rich and deeply colored red wines. Most wines here are made from tinta de toro, a grape that's very similar—but not identical—to tempranillo. They tend to be extremely tannic with high alcohol content, setting them apart from other better-known wines from nearby regions.
Ribeira Sacra
Ribeira Sacra is Galician for "Sacred Shore"—which makes sense, considering that this region is dominated by the Miño and Sil rivers. Its renowned red wines are made mostly from mencía grapes, which are planted on tiny terraces built on the steep slopes of the river valleys. These incredibly difficult conditions create unique wines that are among the best-kept secrets of Galician viniculture. It's also one of the coolest little-known Spanish wine regions.
Spanish White Wines
Spain's most iconic wines may be red, but its white wines are equally worthy of attention. They're produced all over the peninsula and reflect an immense variety of grapes, flavors, and winemaking techniques. In fact, the country's most widely planted grape—airén—is actually white, although it's mostly used for making brandy. Here are a few of the best Spanish white wines to try.
White Rioja
Yes, wines from Rioja are usually red, but many people don't realize that the region also produces incredible white wines, known as Rioja Blanco. They're usually made from viura grapes, although malvasia, white garnacha, and white tempranillo are also common. White Rioja can either be light and fresh or rich and nutty, and the more full-bodied varieties are often aged for over a decade.
Rueda
The Rueda region is located in Castilla y León, and is home to a highly unique and emblematic wine called verdejo. In this case, it's often referred to by the name of the grape (verdejo) instead of the region (Rueda). Verdejo is crisp, dry, and citrusy, creating the perfect contrast with the full-bodied red wines produced in neighboring regions. It's also one of my personal favorites—especially when paired with grilled fish or seafood.
Albariño
This is another exception to the rule of referring to wines by their region. Albariño is a type of grape grown in northwestern Spain and Portugal. It's especially common in the Rias Baixas region of Galicia, where it accounts for around 96% of all grapes planted. This light, acidic, and slightly bitter wine is probably the most popular Spanish white wine abroad, and is even grown in some parts of the US Pacific coast.
Godello
Like albariño, godello is a type of grape grown in the lush and rainy region of Galicia. However, it's a much rarer find, and is currently experiencing a resurgence after almost disappearing entirely in the 1970s. Godello wines are extremely dry and high in alcohol, and often compared to chardonnay or white Burgundy. They're the perfect choice if you want to experience a more complex and uncommon Spanish white wine.
Txakoli
No visit to the Basque Country is complete without a glass—or several—of txakoli (pronounced "cha-ko-LEE"). This lightly sparkling, fruity, and tart white wine is an unmistakable symbol of Basque wine culture. It's made with hondarrabi zuri grapes, and has been produced here since at least the 15th century. It may come from any of three different DO regions: Getariako, Bizkaiko, or Arabako Txakolina, each of which produces its own distinctive version.
Sparkling Wines
Spain probably isn't the first country that comes to mind when you think of sparkling wines... but maybe it should be! Spanish sparkling wines are quickly earning a reputation to rival that of their French and Italian neighbors. Let's just say that you should never celebrate here with a bottle of Champagne or prosecco—instead, grab one of these local alternatives.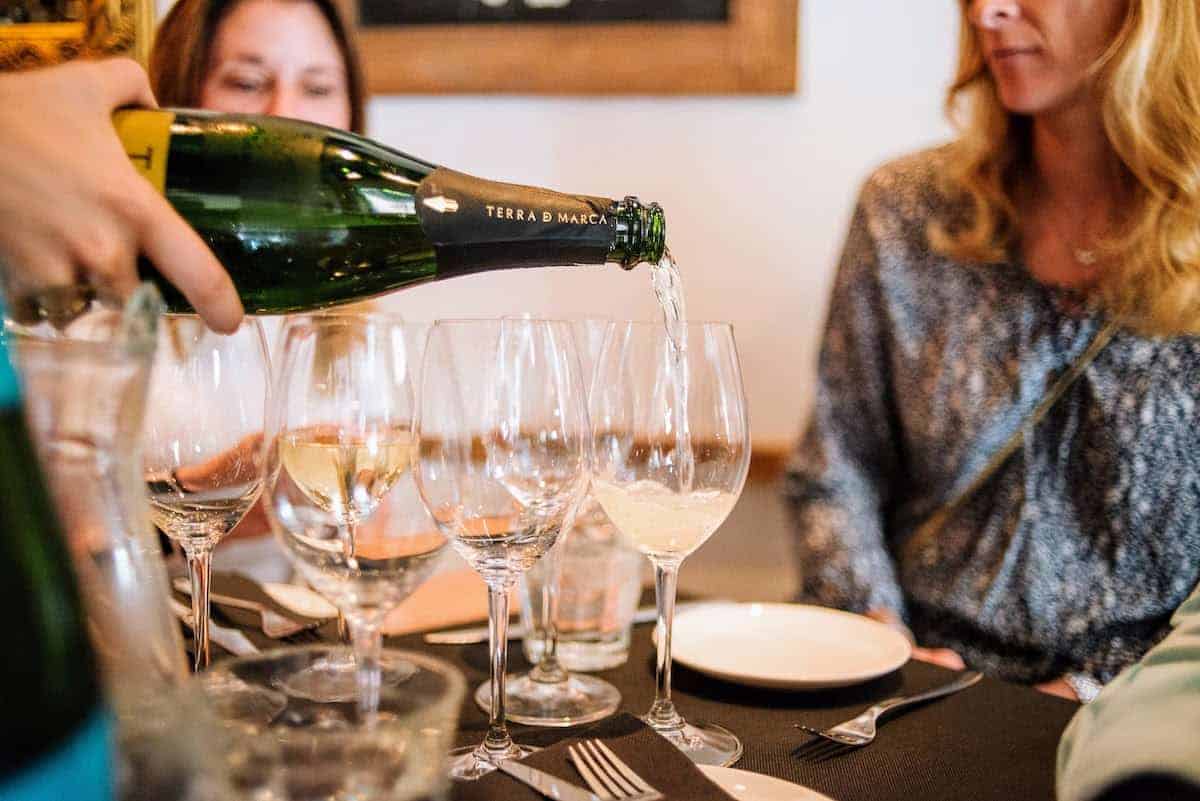 Cava
Cava literally means "cellar" in Spanish (referencing the place where it's stored and aged). It's often referred to as Spanish Champagne, and is in fact produced through the same process as its famous French counterpart. There are various types of cava, ranging from the incredibly sweet Dulce and Semi Seco varieties to super dry Extra Brut and Brut Nature. It's an important part of many traditional Spanish holidays—especially Christmas and New Year's.
Almost all cava is produced in Catalonia from native grapes like macabeo, xarel-lo, and parellada. It may also include chardonnay and other non-native varieties, however. And although it's not nearly as popular, rosé cava also exists, and is usually made from pinot noir, garnacha, or monastrell grapes.
Corpinnat
In 2018, nine small cava producers created this brand new DO. Corpinnat is made exclusively in Penedès, the birthplace of cava, and must meet strict quality standards. It has to be made from at least 90% native grape varieties, fully organic, harvested by hand, and aged for at least 18 months (among other requirements). The result is an incredibly exclusive, entirely local creation that represents the very best of Catalan sparkling wine.
Fortified Wines
Spanish fortified wines are one of the country's claims to fame, and something that every wine lover should try at least once! They're unique, flavorful, and deceptively diverse. Even if you're sure you don't like sherry or vermouth, the Spanish versions of them will probably surprise you. Here's a quick introduction to fortified wines in Spain.
Sherry Wine
Authentic Spanish sherry bears little resemblance to the sickly sweet liqueur you might have seen in your grandmother's cabinet (unless she's Andalusian, of course). This dry fortified wine is synonymous with southern Spain, and more specifically with the towns of Jerez de la Frontera, Sanlúcar de Barrameda, and El Puerto de Santa María (known as the "sherry triangle").
Spanish sherry wines are made from white grapes, aged through a solera system that mixes different vintages, and fortified with grape brandy. Depending on the particulars of the fortification and aging process, the result could be anything from a crisp, lightly colored fino or manzanilla to a darker and stronger amontillado, oloroso, or palo cortado. Sweet lover? Pedro Ximenez sherry is one of the sweetest wines in the world!
Tip: Need an extra special dessert? Try this recipe for spiked pecan pie made with oloroso sherry.
Vermouth
Spanish vermouth is a type of fortified and aromatized white wine that's infused with caramel, spices, and botanicals. The most common type is vermút rojo, which is usually dark reddish-brown in color (despite the fact that it's made from white grapes). It's strong at around 15% alcohol, sweet, and best served straight on ice—often garnished with an orange slice or olive. It also happens to be my all-time favorite drink!
At wine bars in Madrid, vermút de grifo (vermouth on tap) is the norm; in Barcelona wine bars, it's more often served by the bottle. Either way, it's a hallmark of traditional bars throughout the country, and an important part of many Spaniards' Sunday routines. Vermouth is often enjoyed as an aperitif before a big afternoon meal, but can also be paired with tapas or pintxos on an evening out.
Regional Varieties
In addition to sherry and vermouth, different parts of Spain have their own regional fortified wines. Most of them are made from white grapes, but their aging, production processes, and flavor profiles vary.
For example, there's Pedro Ximénez from Montilla-Moriles or a variety of different sweet wines from Malaga -- many made with local Moscatel grapes. These are commonly served after meals and also used in Spanish dessert recipes.
Other regional fortified wines come from Valencia and Tarragona, while Spanish brandy is often produced in Jerez and Penedès. But no matter where you are in Spain, it's worth asking around to see if there's a locally made fortified wine you can sample.
Tips for Cooking with Spanish Wine
When it comes to cooking with Spanish wine, your options are pretty much endless. Plenty of dishes can easily be improved with a splash of it, from slow-cooked sauces to braised meats and vegetables.
Some people say you should never cook with a wine you wouldn't drink. If that's true, then Spanish wine is perfect for cooking. As a general rule, it has a great price-quality ratio—so you can get a good bottle for your kitchen without spending a ton of money. Just make sure you save some for your glass!
Recipes with Spanish Wine
Although Spanish wine can be used in recipes from all over the world, several traditional dishes place it front and center. For an authentic Spanish cooking experience, try these recipes featuring Spanish wine: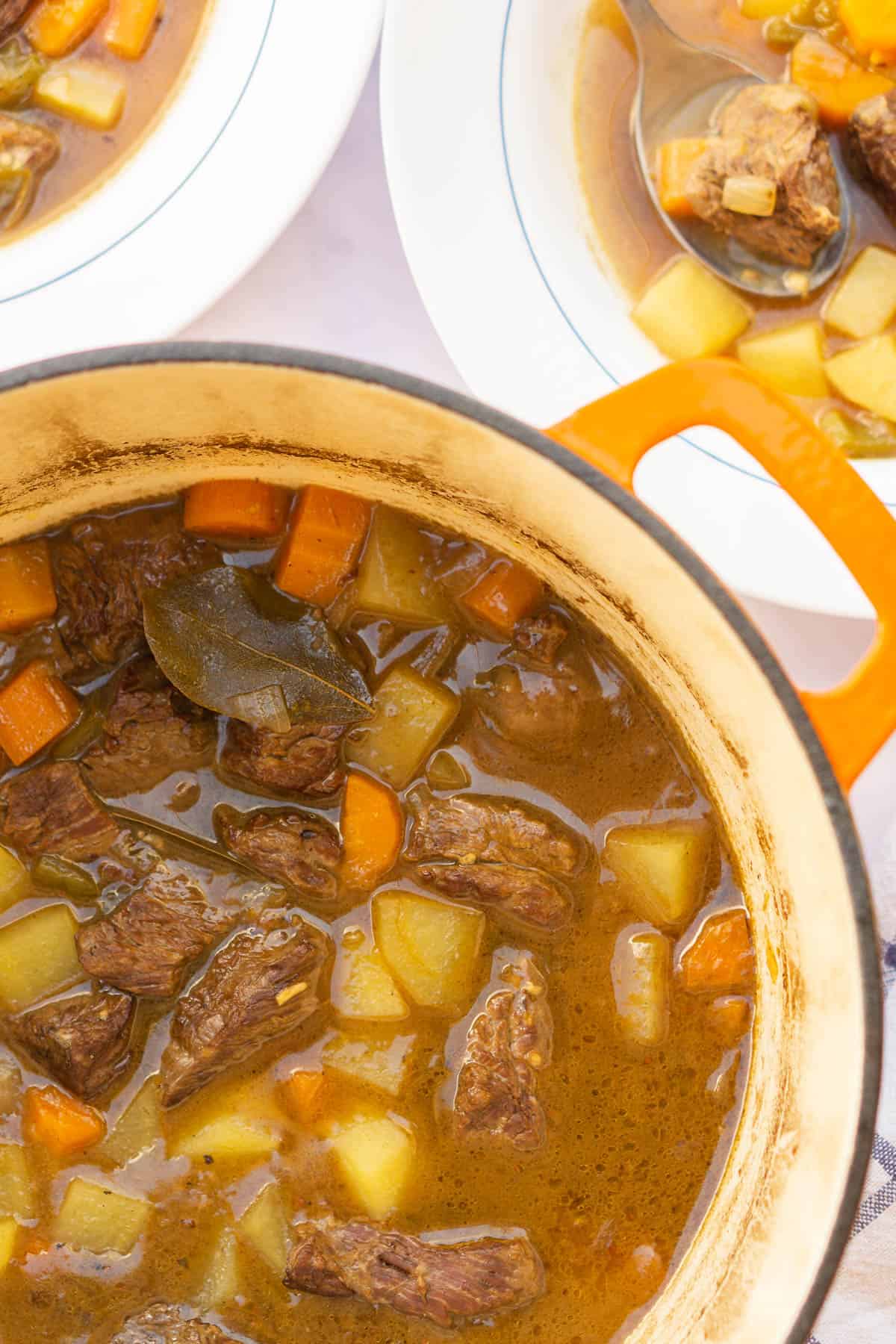 Spanish Wine Cocktails
You've probably heard of sangria, but the world of Spanish wine-based drinks goes far beyond this famous beverage. In fact, you're far more likely to find Spaniards drinking tinto de verano: a simple mix of red wine and lemon soda. Try these recipes for classic and creative drinks made with Spanish wine: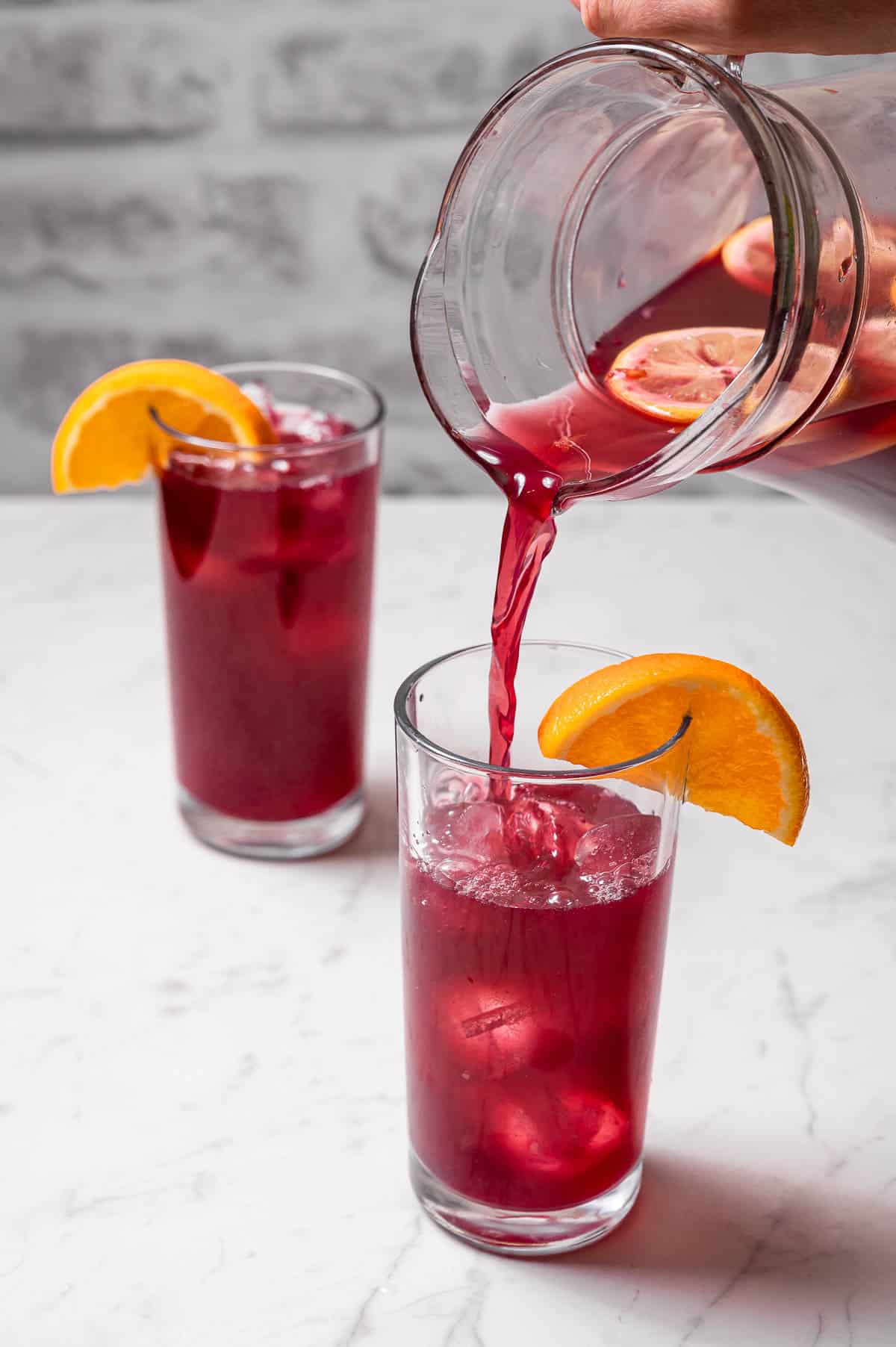 Top Spanish Wine Brands
One of the best things about buying wines from Spain is that you can get high-quality bottles at super affordable prices (this is also one of my favorite fun facts about Spanish wine). Thanks to a surge in popularity over the past few decades, Spanish wine is now available pretty much worldwide. You shouldn't have much trouble finding it at your local wine shop or supermarket. But the great variety of options can make it hard to choose—so we've rounded up a few of the best Spanish wine brands that are available abroad.
Spanish Wine FAQs
What Spanish wine is similar to Pinot Noir?
Mencía is sometimes called the Pinot Noir of Spain, as it's a delicate grape that produces crisp and fruity red wines. Another option is the widely planted garnacha, which is known for its relatively light color and juicy flavor.
What Spanish wine is best for sangria?
Pretty much any decent wine will do, but a dry one made from tempranillo or garnacha grapes is a good bet for classic red sangria. Don't use your most expensive bottle for this—but don't go too cheap, either. Use wine you'd be happy to drink on its own, with a mild enough flavor that it won't overpower the other ingredients.
What are dry Spanish wines?
Rioja and other red wines made from tempranillo grapes tend to be quite dry, as do albariño and verdejo white wines. The driest types of cava are Brut Nature, Extra Brut, and Brut. But the driest Spanish wine is probably manzanilla, the incredibly crisp jerez that sits at the lighter end of the sherry spectrum.
Are Spanish wines sweet?
There are some sweet Spanish wines, like Pedro Ximénez sherry, Moscatel wines, and certain types of cava. But Spain produces dozens of different types of wine, ranging from sugary dessert wines to super dry sherries. It's impossible to make generalizations about the diverse world of Spanish wine!
Why is Spanish wine so cheap?
There are a few reasons why Spanish wine has such a great price-quality ratio. First, it's relatively new on the global wine scene, so its reputation isn't as established—which means better prices. Second, it has the perfect climate and soil to produce crowd-pleasing wines in high quantities. And third, Spanish wine culture encourages innovation, instead of getting stuck on age-old (and often expensive) practices.
Does Spanish wine have sulfites?
Yes; all wines contain sulfites. However, certain wines may have more than others, because some winemakers add extra sulfites to help keep them from spoiling. In general, wines labeled as "organic" will contain less sulfites. Many high-quality Spanish wines are organic and/or have relatively low amounts of sulfites.
What makes Spanish wine different?
Spanish wine is unique because of its amazing diversity, quality, and affordability. Despite its up-and-coming status in the wine world, Spain has been producing wine for thousands of years. This means it offers endless opportunities for wine lovers to discover new grapes, winemaking techniques, and regional specialties—and luckily, Spanish wines are now being exported around the world, so everyone can enjoy them.
How much is a glass of wine in Spain?
The price of wine varies greatly depending on which part of Spain and what type of bar you're in. Generally speaking, an average glass shouldn't cost more than 3–5 euros. In some places, you can get a perfectly good one for even less than that. Of course, upscale bars and restaurants may charge far more. But don't be fooled into thinking that the more expensive it is, the better it will be—some of the best Spanish wines are also among the most affordable!
Love Spanish food (and wine!)? Sign up for my free weekly newsletter and receive a new Spanish recipe once a week! Join today and get my FREE Spanish ingredient essentials guide!
What are your favorite Spanish wines? Let us know in the comments!