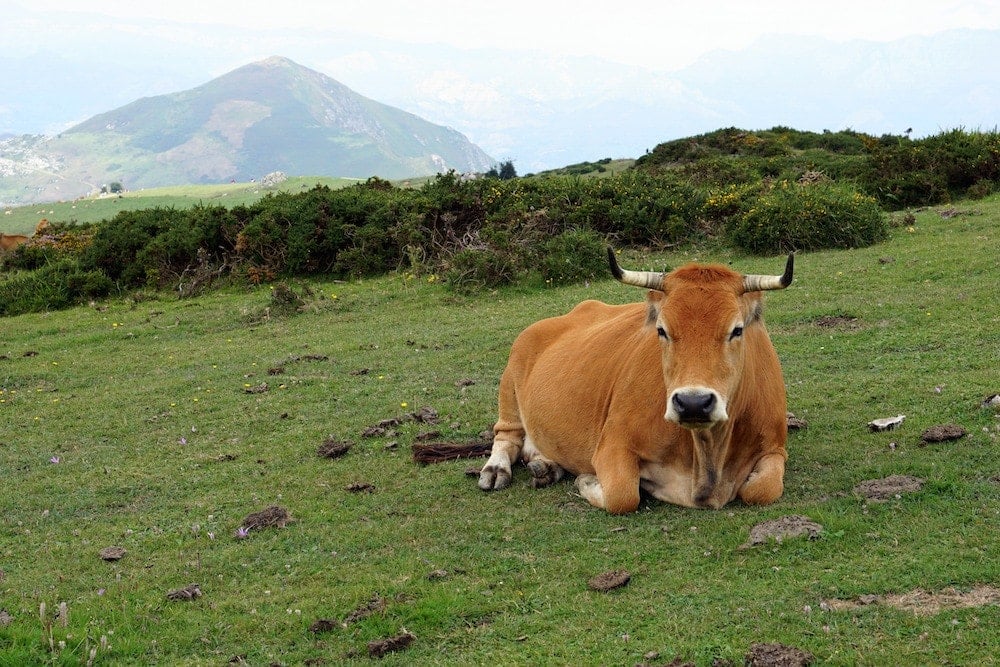 Whenever I told someone that I was headed to Asturias, their eyes grew wide and they exclaimed "You are going to LOVE it! You have to try the (cheese/cider/cachopo/fish/steak etc.)!!!".
The pure enthusiasm about Asturias and its local cuisine is unrivaled. I've never experienced such heartfelt and enthusiastic recommendations-- everyone had an opinion to share.
We had decided on a long-anticipated road trip through Asturias for our summer vacation. We'd start in Madrid and travel to the Picos de Europa, making our way across Asturias east to west and visiting both picturesque coastal villages and rural mountain towns. We'd have a total of six days to explore before returning to Madrid by way of Pozos, León (where we'd do a fantastic Spanish cooking retreat).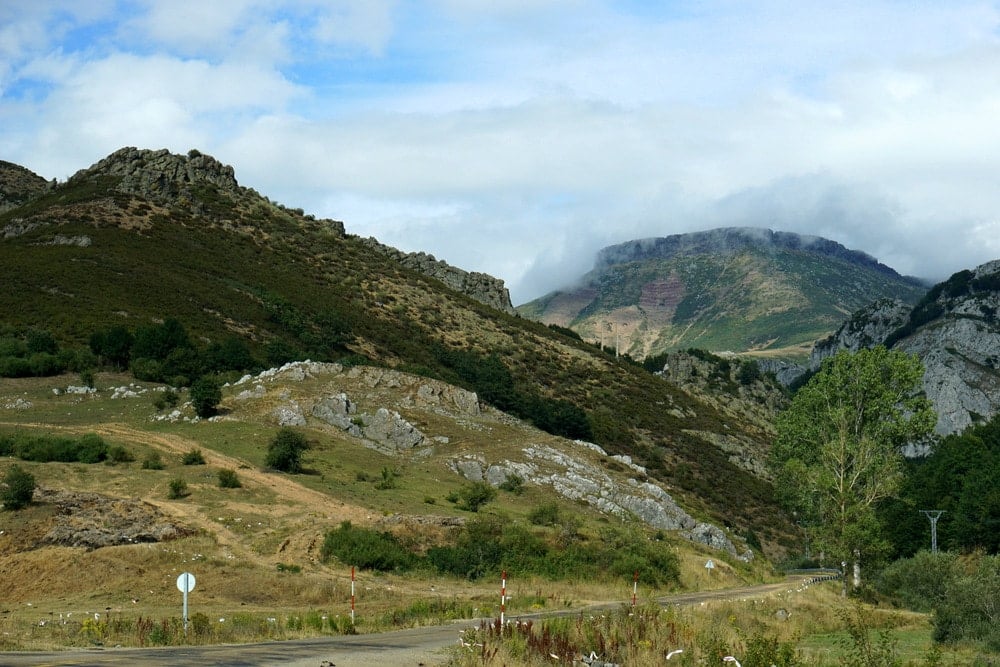 I contacted the Asturias tourism board before the trip, hoping for some recommendations. They were extremely helpful, and planned us an entire foodie itinerary around the places we were staying!
While we didn't have time to do everything (and still went a bit too fast and did too much anyway), we did experience a huge chunk of Asturian culture and gastronomy. We are already craving a trip back-- six days barely scratches the surface.
Over the next months, I'll be sharing bits and pieces of our trip, with the hopes of inspiring you to visit this wonderful part of Spain. But for now, here is our route for a road trip through Asturias -- a food-focused trip that I could do again and again. Feel free to adjust (and go slower than we did!).
Tip: Bring your appetite and an extra camera battery!
See also: 11 Best Road Trips in Spain
My Road Trip Through Asturias: Day by Day
Day 1: Madrid to Potes
Technically, Potes isn't in Asturias-- it's right on the border in neighboring Cantabria. But it was the most beautiful way to head into Asturias, and one I'd do again and again. Driving through the Picos de Europa is absolutely breathtaking.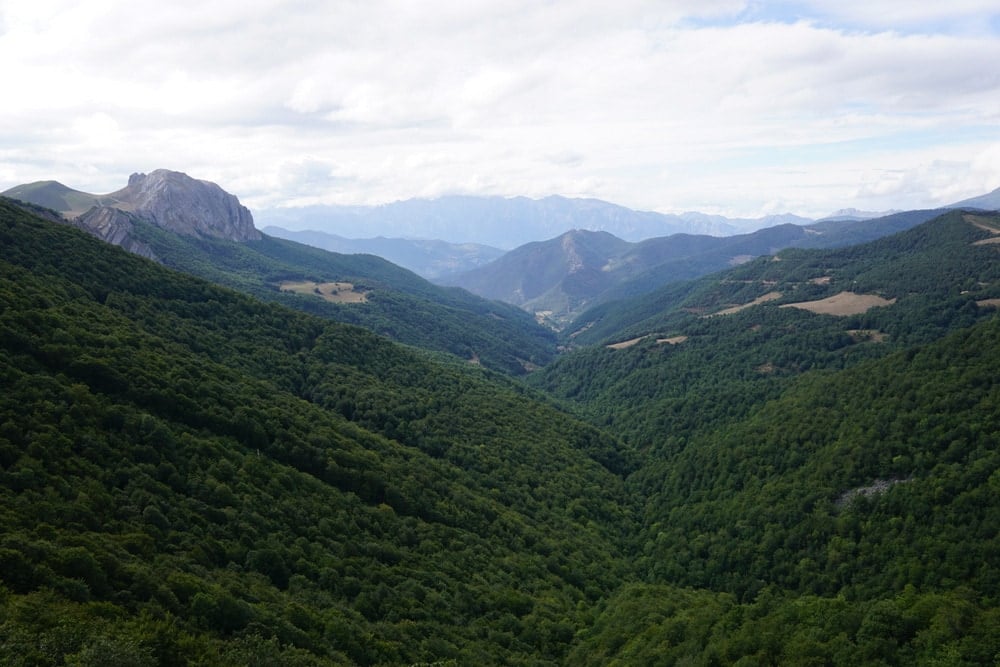 For Foodies
Lunch on the road: We stopped at the famous Landa restaurant located at kilometer 235 on the A6 near Burgos (a little over halfway to Potes). It was a "see and be seen" type of place, but despite this prices are reasonable and the restaurant is gorgeous. We sat outside and enjoyed delicious free range eggs with local morcilla de Burgos (Burgos style blood sausage, which is stuffed with rice and fried until crisp). Our trip had started off on a food high!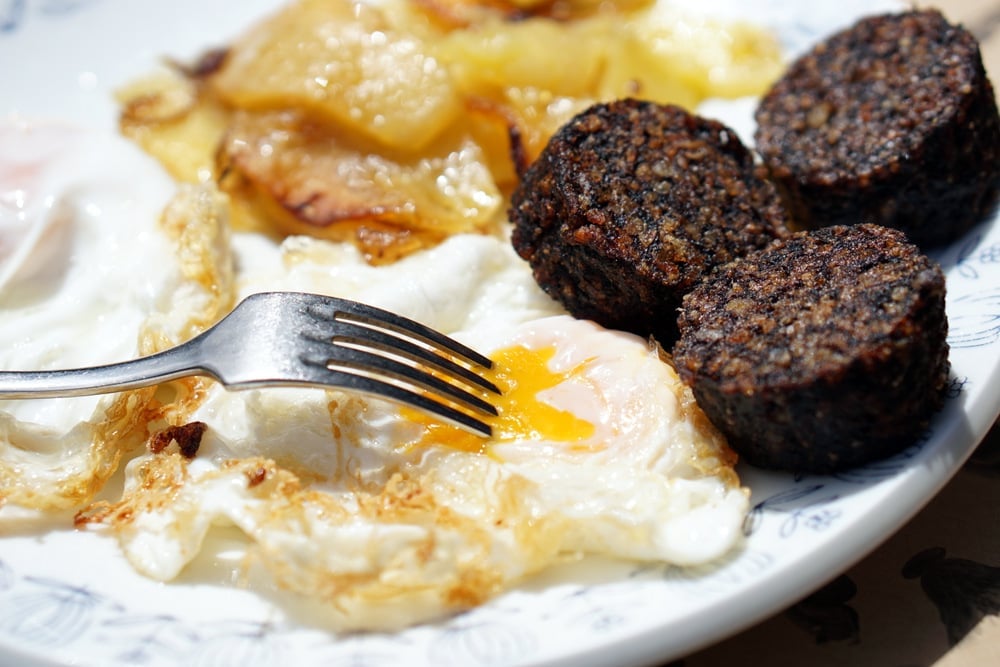 Where to Stay Near Potes
Our hotel near Potes was a charming place called Hotel Posada la Casa de Frama. Owner Alberto welcomed us with a huge smile, and we settled in before heading to Potes for dinner.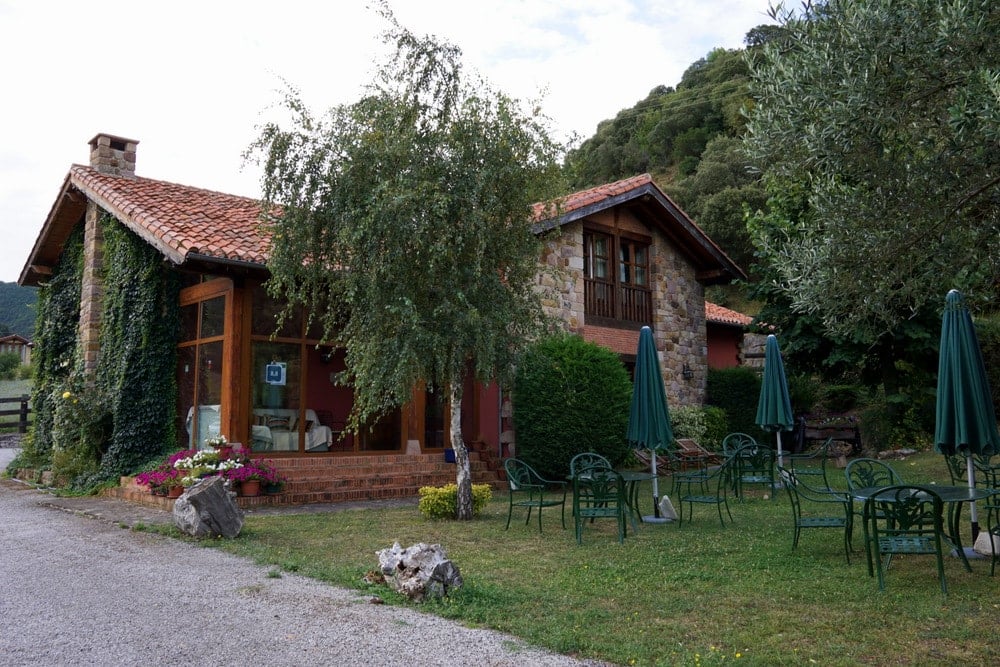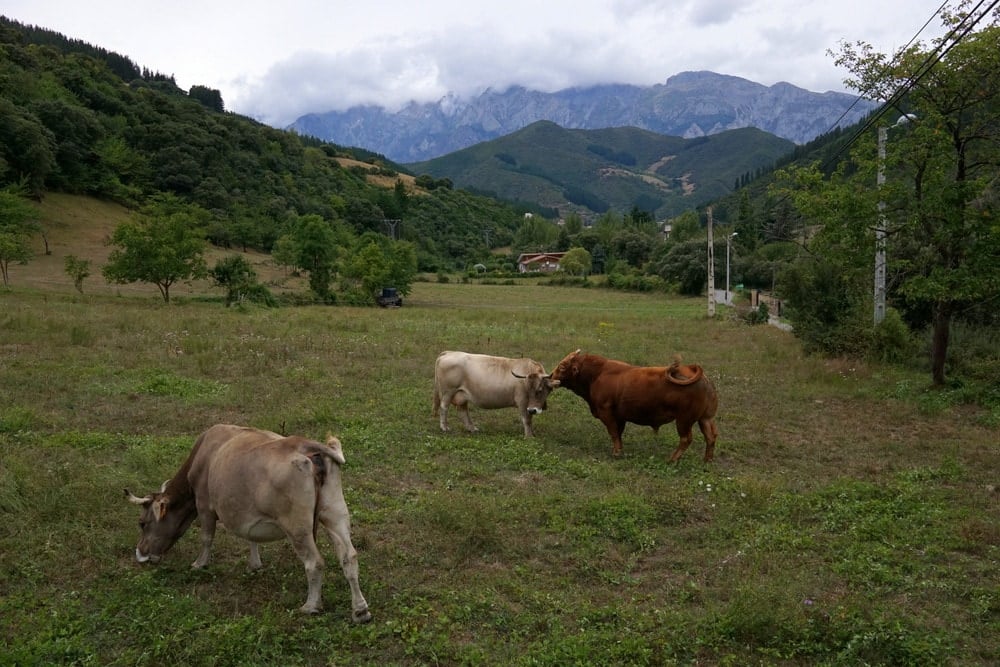 I had no expectations for Potes, it was completely off my radar. But wow-- am I glad we went! A beautiful medieval town in the middle of the Picos de Europa, it was a stunning place to take a walk before dinner.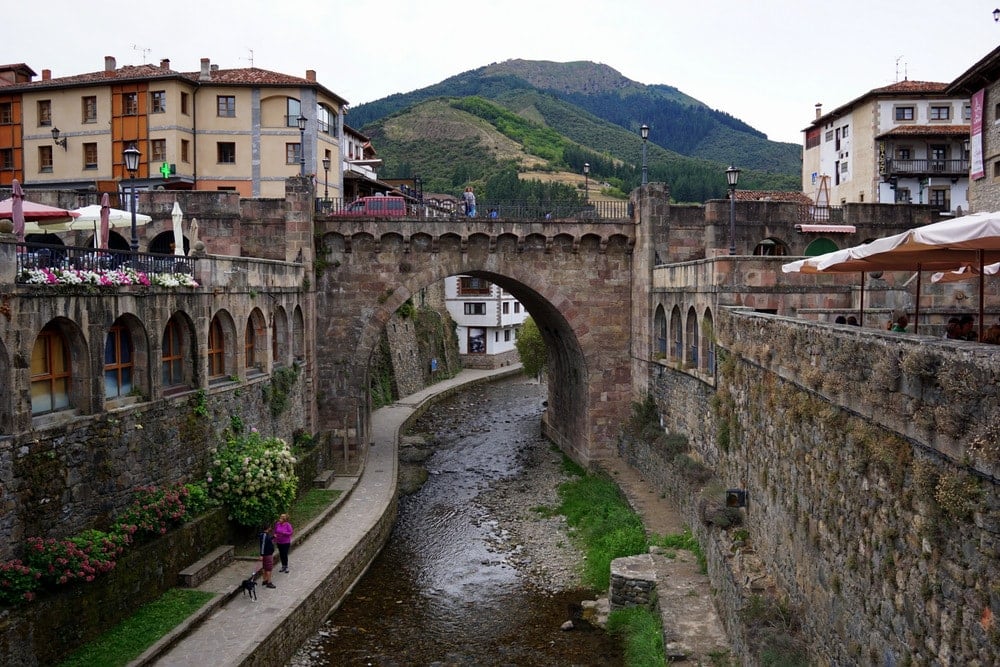 And dinner didn't disappoint either. We ate at the charming Asador Llorente, where we enjoyed a view of the mountains and the setting sun.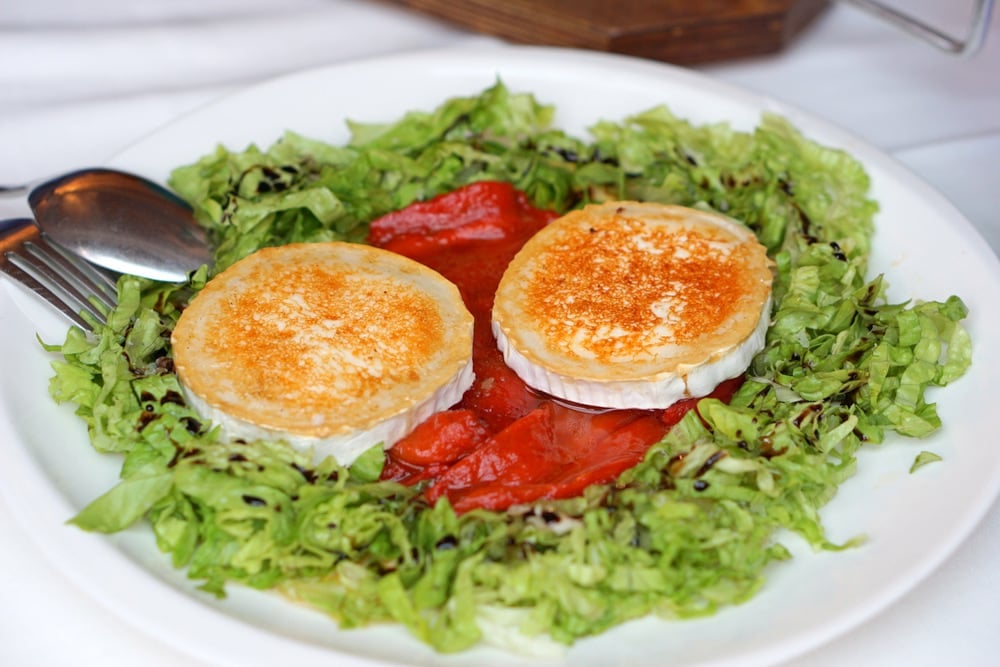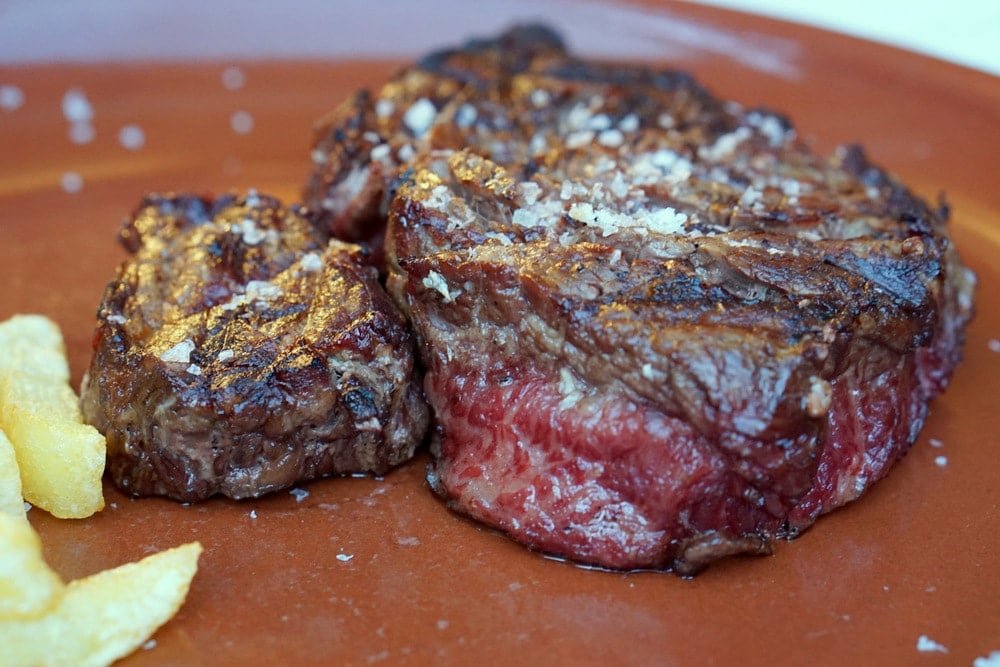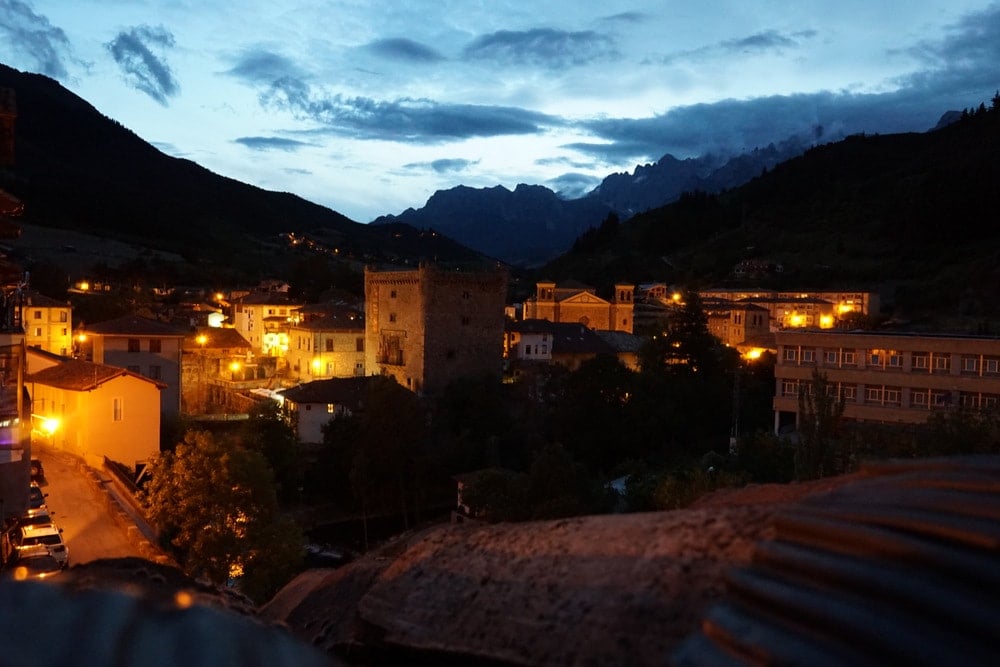 Day 2: Potes to Cabrales to Llanes to Arriondas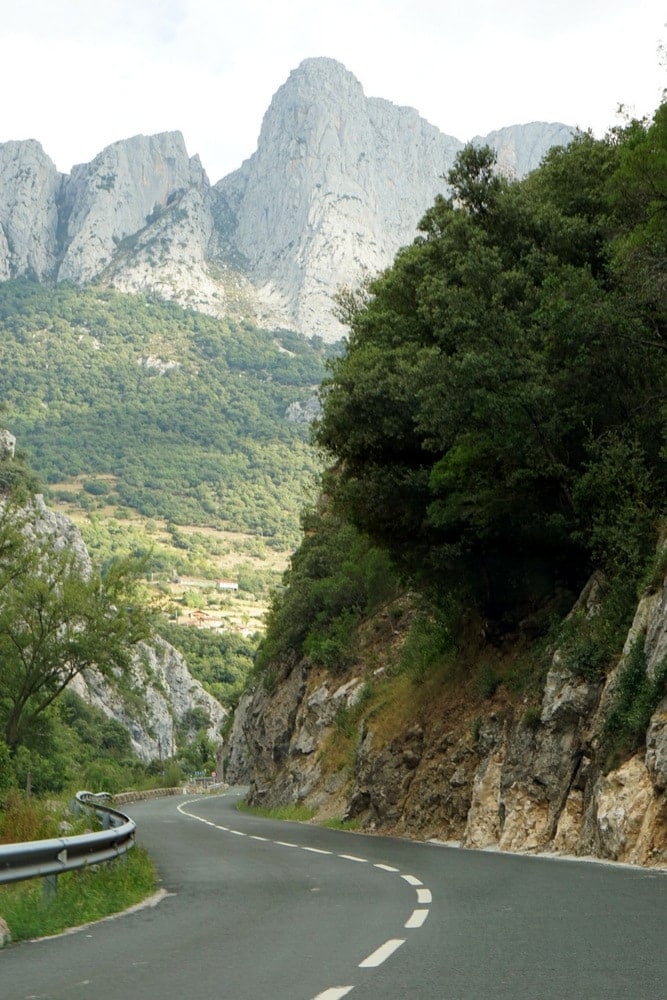 It was a shame we had to leave Potes so quickly (a recurring theme throughout our trip) but we had an 11am appointment at the Queseria Francisco Bada, known by many locals as the best Cabrales cheesemaker.
What is Cabrales cheese you ask?
Quite possibly the most impressive cheese in Spain, Cabrales is an incredible blue cheese made mainly with unpasteurized cows milk following centuries old traditions (including aging in humid caves high in the picos de Europa). We were lucky to have a private tour with the cheesemaker Rosa Maria, who taught us about the painstaking process of creating this wonderful cheese. And of course we bought plenty to take home.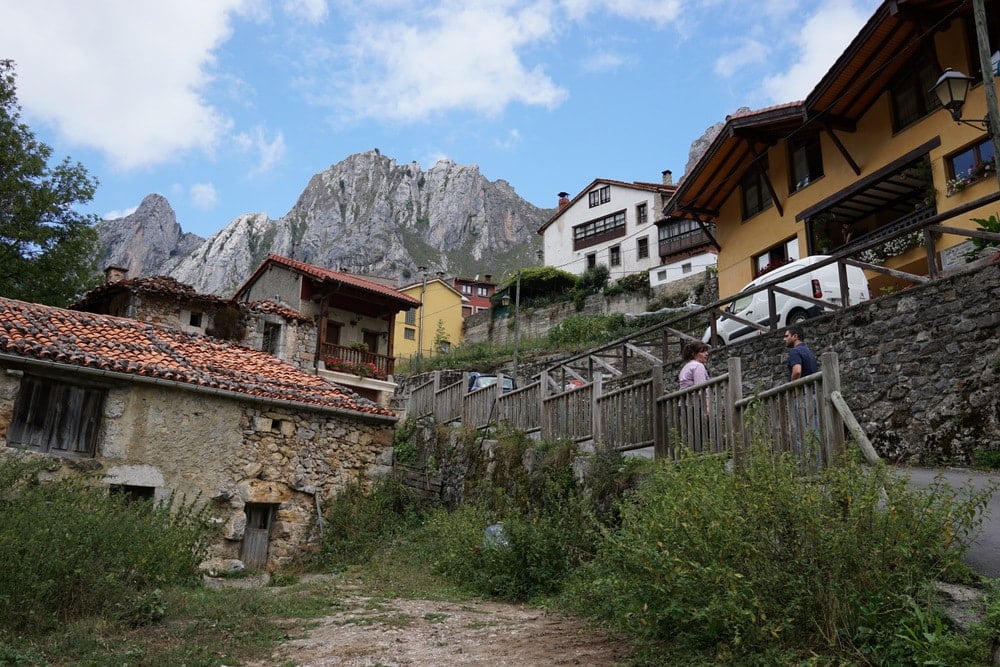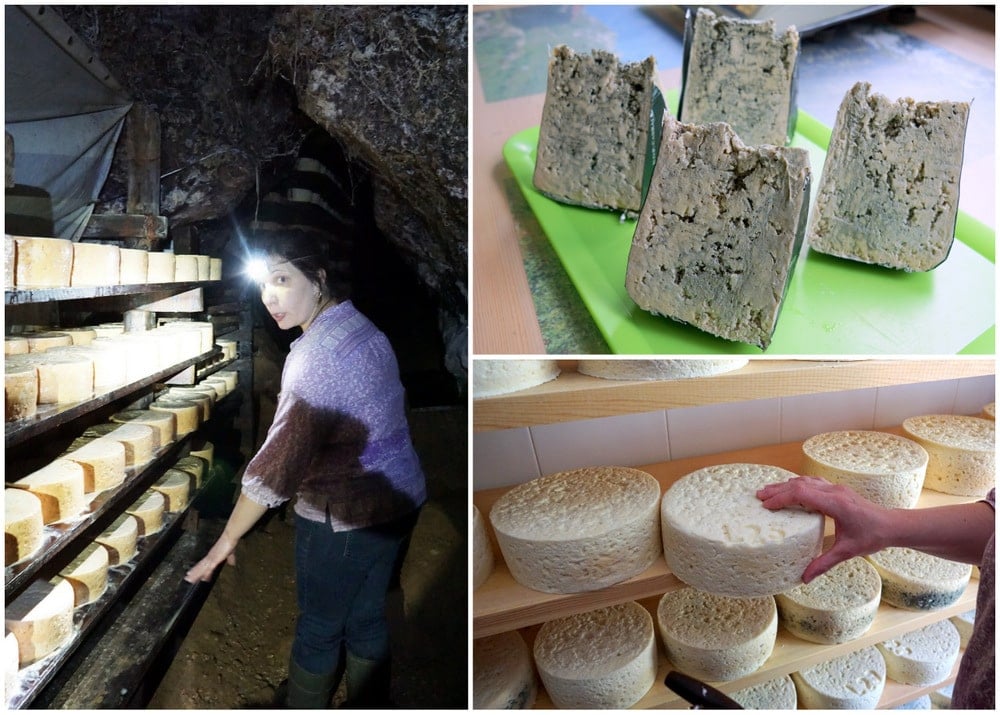 After lunch at the rustic and delicious Café Cares, we were on the road again to an eco-hotel near Arriondas. But on the way, we decided to stop for a walk and a merienda in Llanes, often called the most touristic town in Asturias.
It may be touristy to the locals, but Llanes looked like any beach town in southern Spain on your average Sunday afternoon.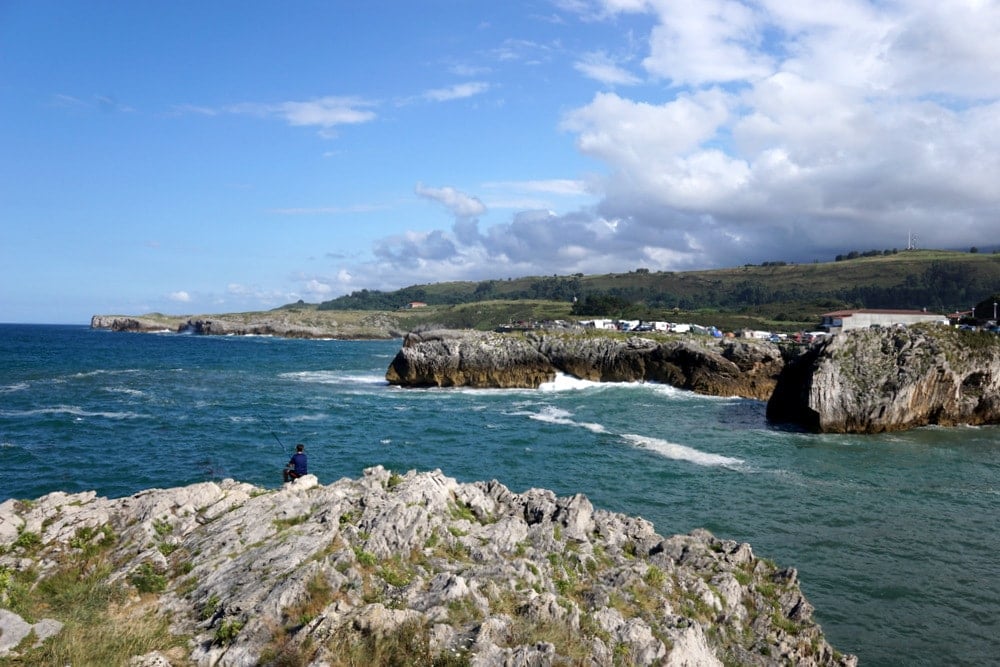 Where to Stay in Asturias
Finally, we arrived ready to relax at our hotel, Posada del Valle. Recommended by my friend Kaley, it looked like the perfect place to spend a couple of nights. A renovated priest's house in the middle of the mountains, this place was restored with charm and is now run as an eco-hotel and organic farm by British couple Joann and Nigel Burch.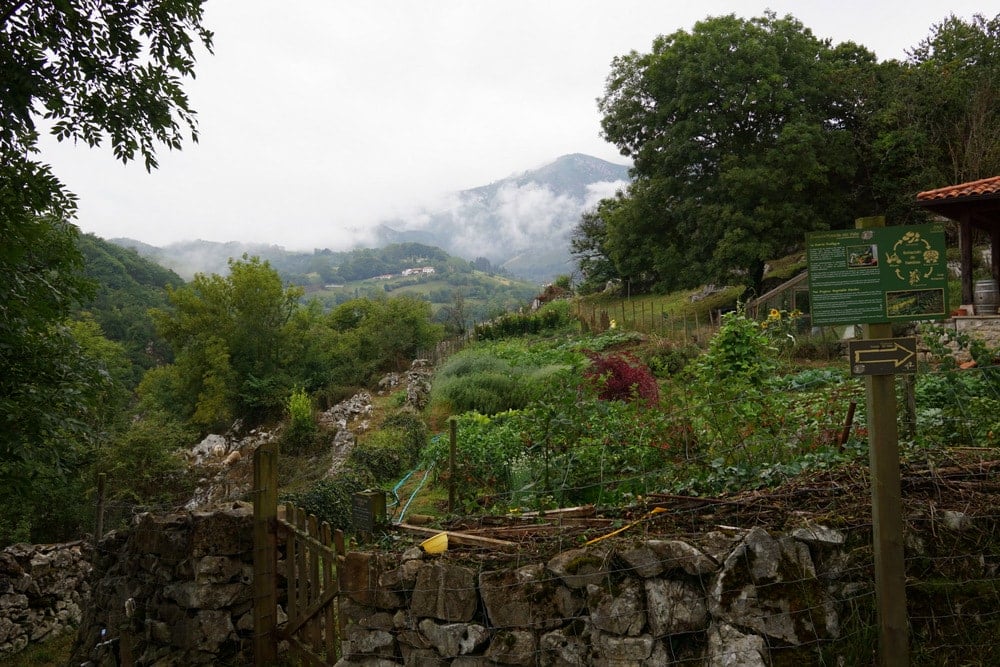 Day 3: Cangas de Onis, Lagos de Covadonga and Ribadesella
Taking advice from Joann, we split our day among Cangas de Onis, the Covadonga Lakes and the fishing village of Ribadasella.
We lucked out and were able to park our car in Cangas de Onis and visit the Sunday market. Before we knew it we were buying cheese, apple jelly and empanadas-- and I could have bought my weight in dried beans if I'd had somewhere to put them!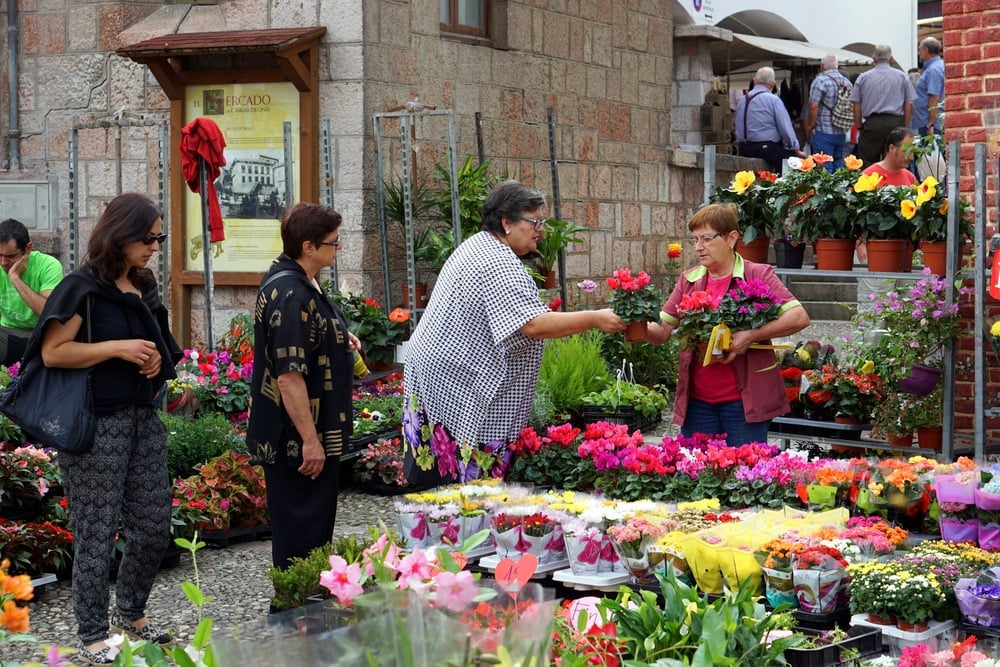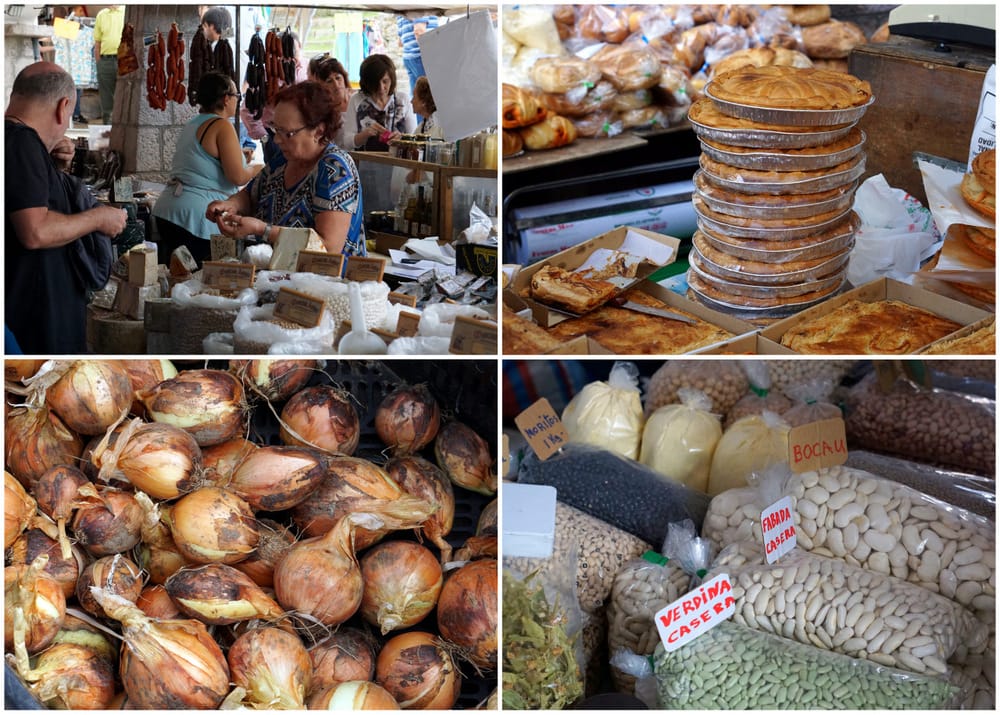 We bought a knife in a souvenir shop (a common souvenir from Asturias, apparently) and headed to the nearby bus station to take a bus to the lakes. On Sundays, cars aren't allowed up (and thank GOD because we would have been petrified driving up the tiny, winding roads without a barrier). I was still gripping my seat on the bus, but we made it there and back in one piece.
And let me tell you, the Lagos de Covadonga are a MUST!
I tried to convince Ale not to go, after hearing they were very touristy. I imagined something totally different than what we found. After our 25 minute (terrifying) drive up the mountains, we were at 1100 meters above sea level surrounded by two incredible glacial lakes, the staggering picos, wild cows, and plenty of hiking trails. I can't believe I almost missed it!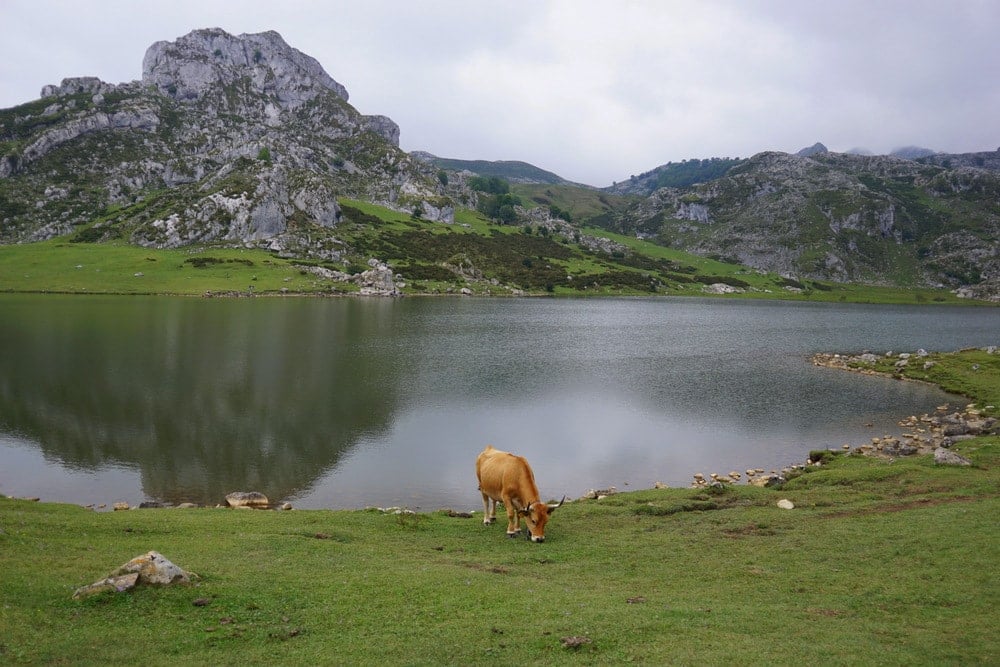 Hiking at the Lagos de Covadonga
We took the 2.5-hour trail (which actually took us under two hours) and lucked out because nearly everyone else seemed to be taking the 1-hour trail. The hike was easy but amazing-- every moment was incredible. We sat down midway through for our picnic lunch, and just marveled at how lucky we were.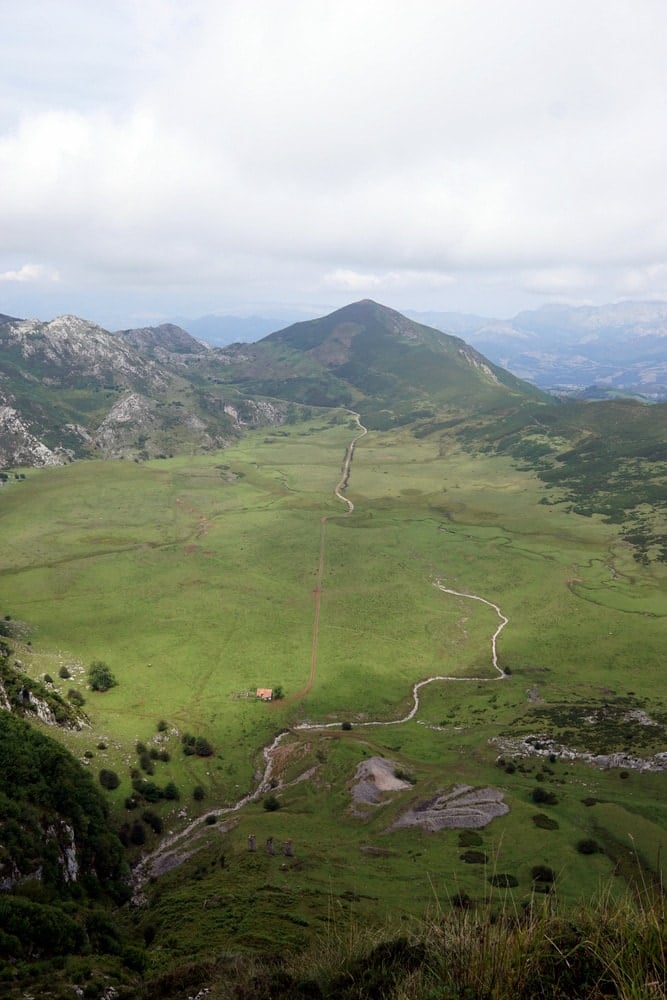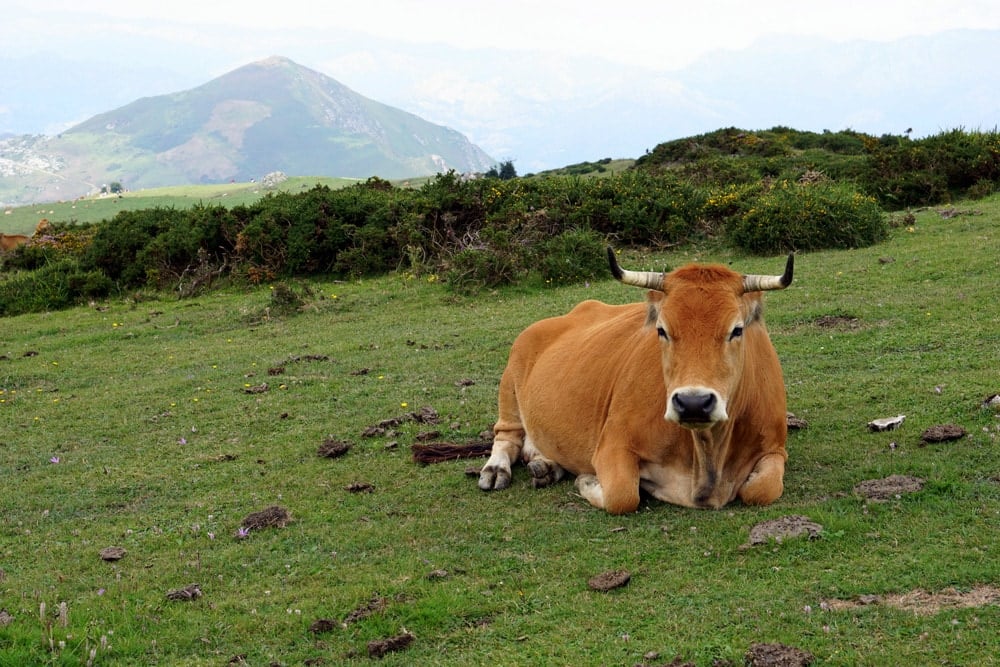 Once back we caught the bus down and stopped at the town of Covadonga to see the Our Lady of Covadonga Sanctuary. We didn't go inside, but we did walk through the Holy Cave, which was pretty intense (loud music and lots of nuns). All in all, it was a quick stop of only about 30 minutes before we boarded the bus back to Cangas de Onis.
Ribadasella
From Cangas de Onis we headed to Ribadesella, a small fishing village where the Cantabrian Sea meets the River Sella. We walked through the small town admiring the Casas de Indianos, enormous mansions built by Spanish emigrants to the Americas who had returned with money to burn. Many of these mansions are in ruins throughout Asturias, while others were converted into hotels and restaurants. The ones in Ribadasella were fairly well kept.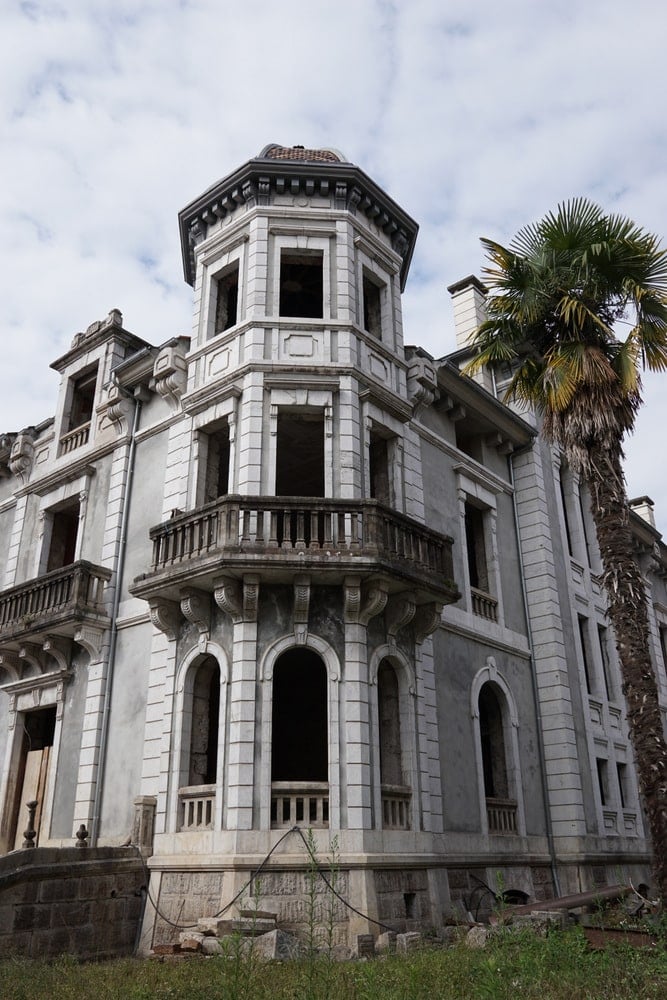 Ribadasella for Foodies
In Asturias the locals call the local bars and cider houses chigres and my favorite of the trip was in Ribadasella. El Carroceu is a simple cider house buzzing with locals, offering a short but traditional menu of raciones (which they seem to refer to as tapas in Asturias!).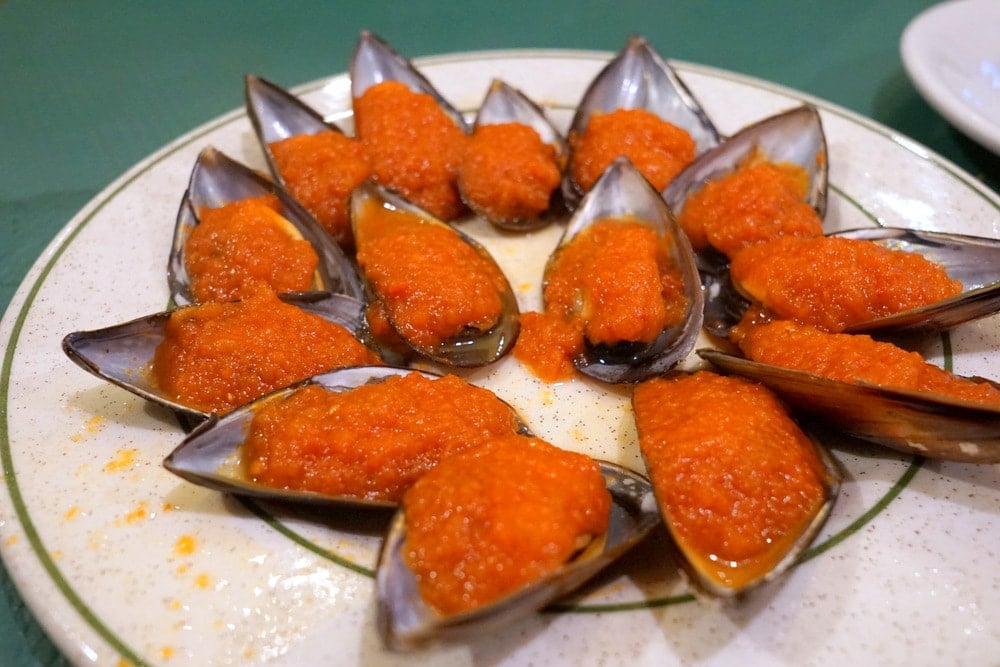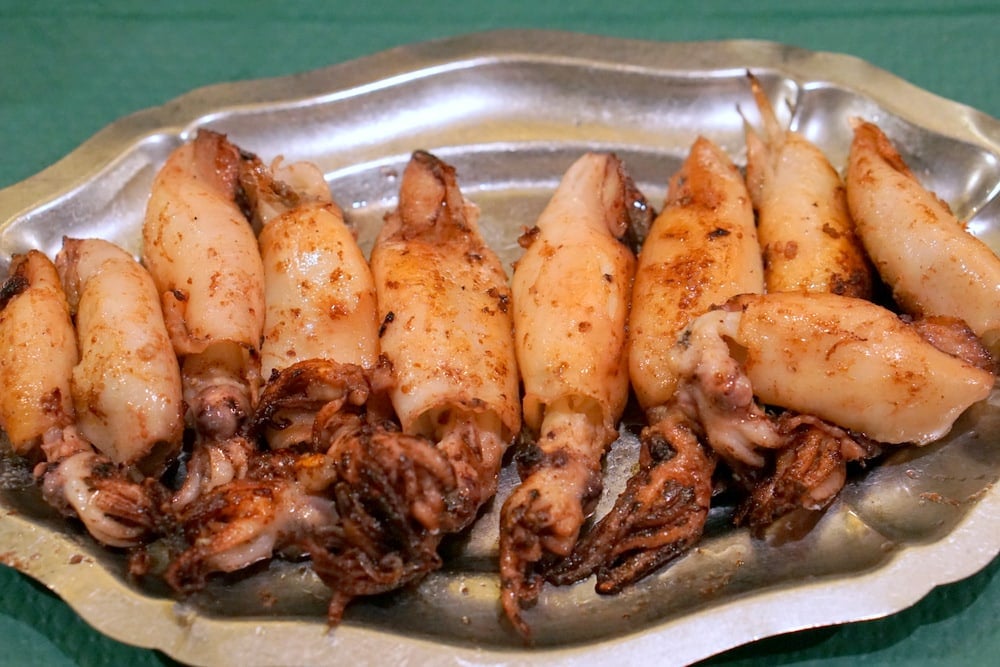 Day 4: Lastres to Trabanco to Gijón
From the Arriondas area we made our way to Gijón, stopping in another incredible fishing village called Lastres on the way. It was a Monday which made lunch difficult (the highly recommended Casa Eutimio was closed El Barrigón del Bertín was fully booked), so we settled on a menú del día from one of the only spots in town that had a table. It was quite possibly our worst meal in Asturias (though I say that with a huge note of sarcasm-- it was still delicious).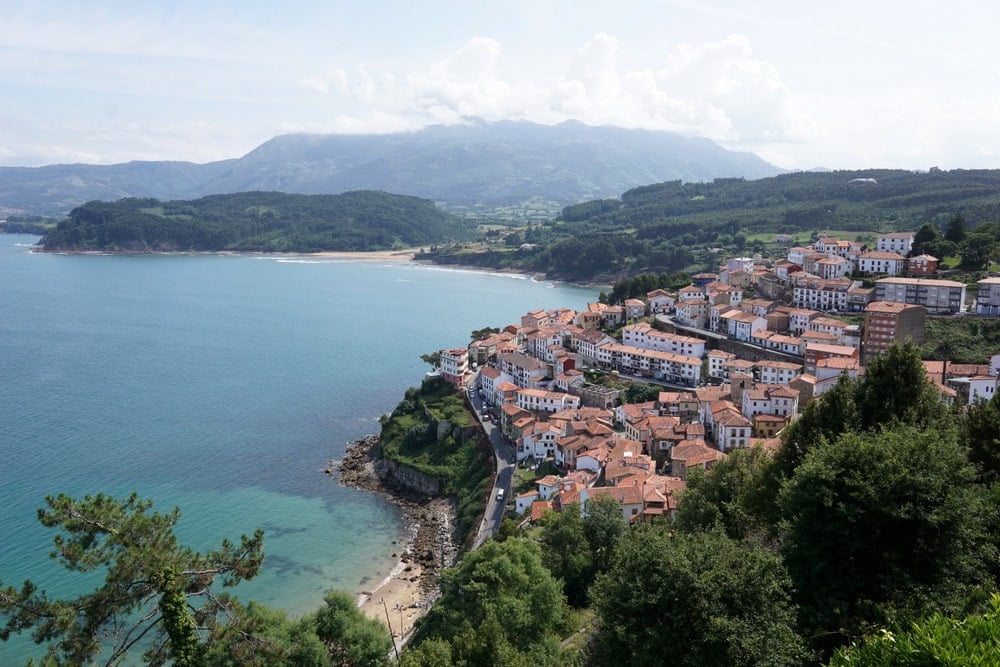 Trabanco Cider Lagar
Before arriving to Gijón we had a 4pm appointment with Gloria from Trabanco Cider, at the family lagar (factory). We spent a couple of hours learning the history of this wonderful beverage and of one of the most successful families to produce it. And before heading out we tasted cider right from the barrels with local Asturian cheeses, one of the best combinations ever!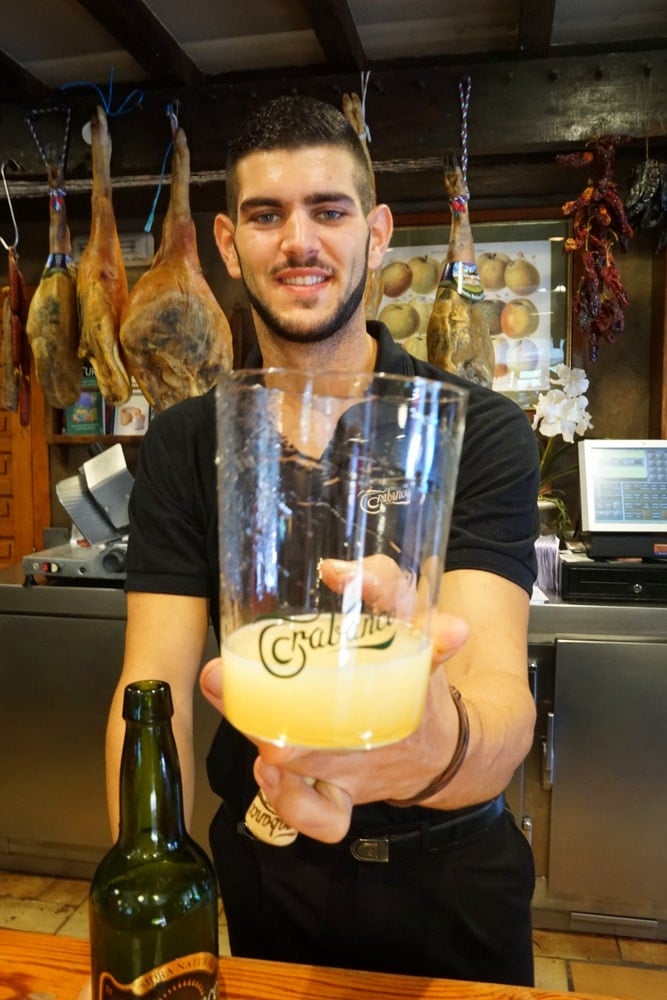 Finally, we made it to Gijón, where we took a walk on our way to dinner at Tierra Astur, an Asturian sidrería with locations in multiple cities. It reminded me a bit of Outback Steakhouse in a very Asturian way. As expected, the food was mediocre, but the atmosphere was absolutely buzzing and the decoration is really cool.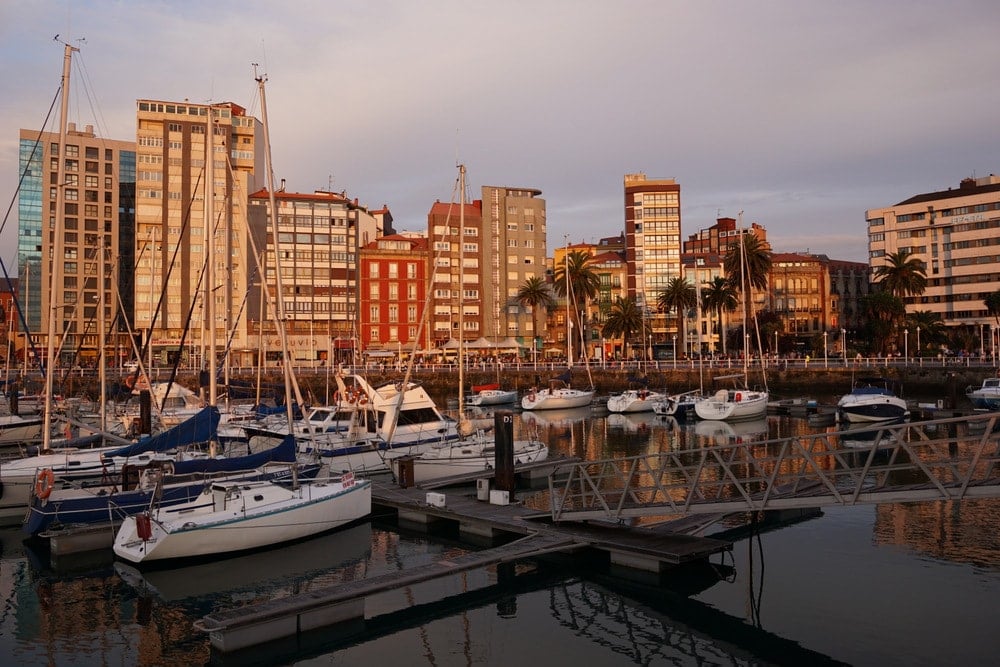 Day 5: Gijón to Luanco to Avilés to Muñas de Arriba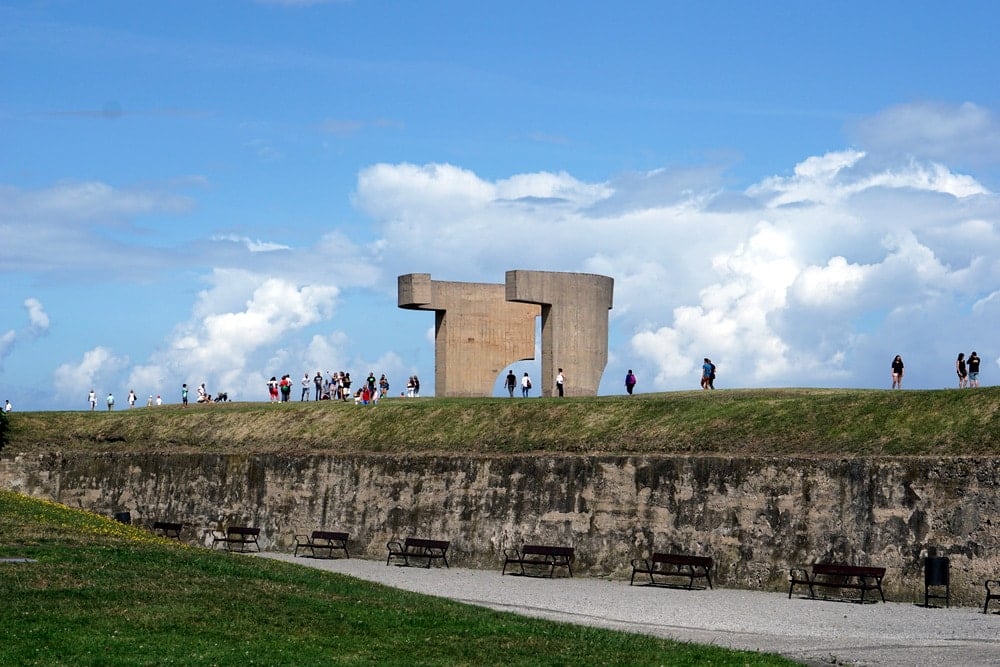 Where to Stay in Gijón
Our base for our night in Gijón was Hotel Hernan Cortes, which I loved. We had somehow booked a suite without realizing it, and had two enormous rooms to ourselves. The hotel was old-school in a vintage way-- it was a quirky place, but perfectly located and very comfortable. I wish we'd stayed longer!
Our time in Gijón was way too short, I didn't expect the city to have so much charm! Before heading off we took our last walk and stopped at a wonderful small shop called La Gijonesa, this is the place to buy foodie souvenirs in Gijón!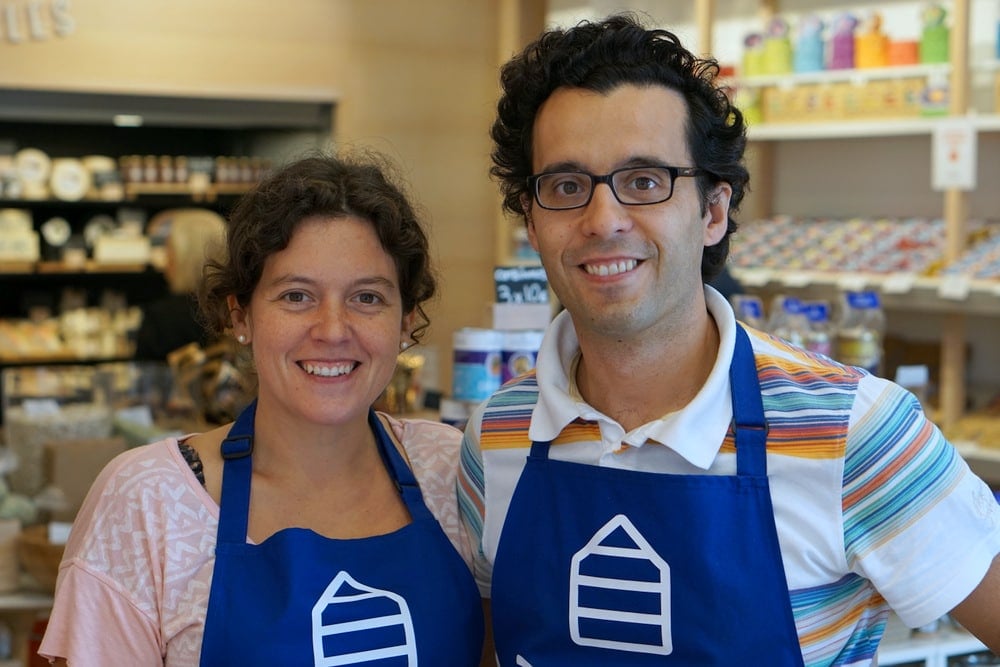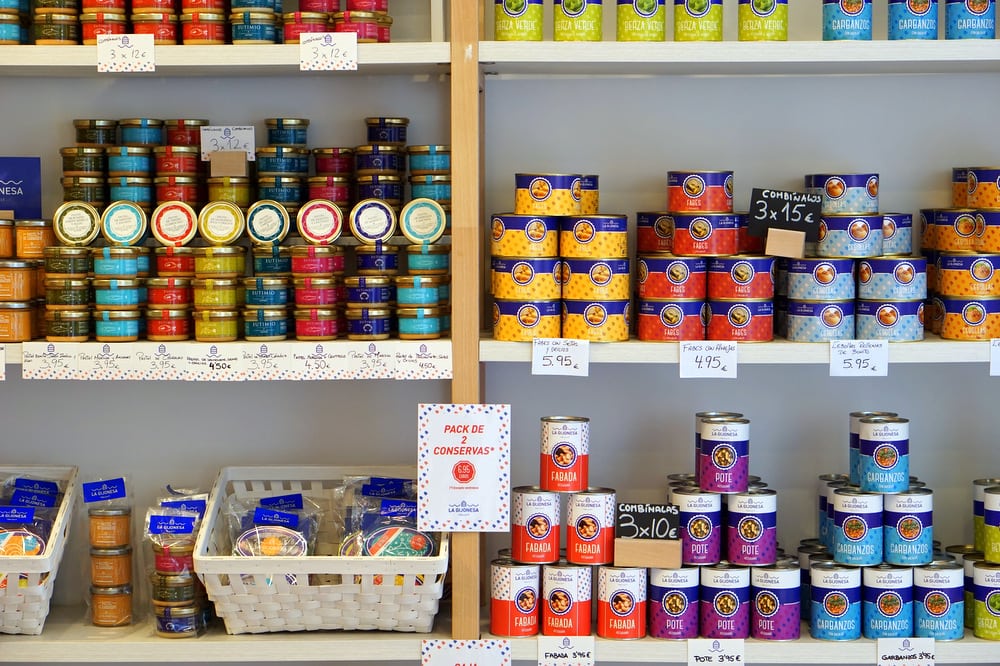 Run by Laura and Gaspar, a young couple who completely changed career paths given the economy, they source the best products from all around Asturias (proven by the fact that they stock Francisco Badas Cabrales cheese!) and wrap them in their colorful packages featuring old photos of the area. We stocked up on goodies here, and have been enjoying jams, cheeses, cookies and canned fish back in Madrid!
Where to Eat in Luanco
We arrived in Luanco with one objective: eat a good mariscada (a platter of grilled shellfish). Luckily, I called in time to get a reservation at Restaurante Guernica, which went on to be one of the best meals I've had all year.
We splurged on the shellfish and local fish platter for two, which came in two heaping courses. It was an insane amount of food-- enough for four really-- but we did our best to waste as little a possible. The fish was great but the shellfish-- oh that shellfish!-- it was incredible. Local clams, velvet crabs, prawns and the star of the plate-- bogavante (lobster). I grew up with great Maine lobster, but this was something completely different. The flavor was unforgettable.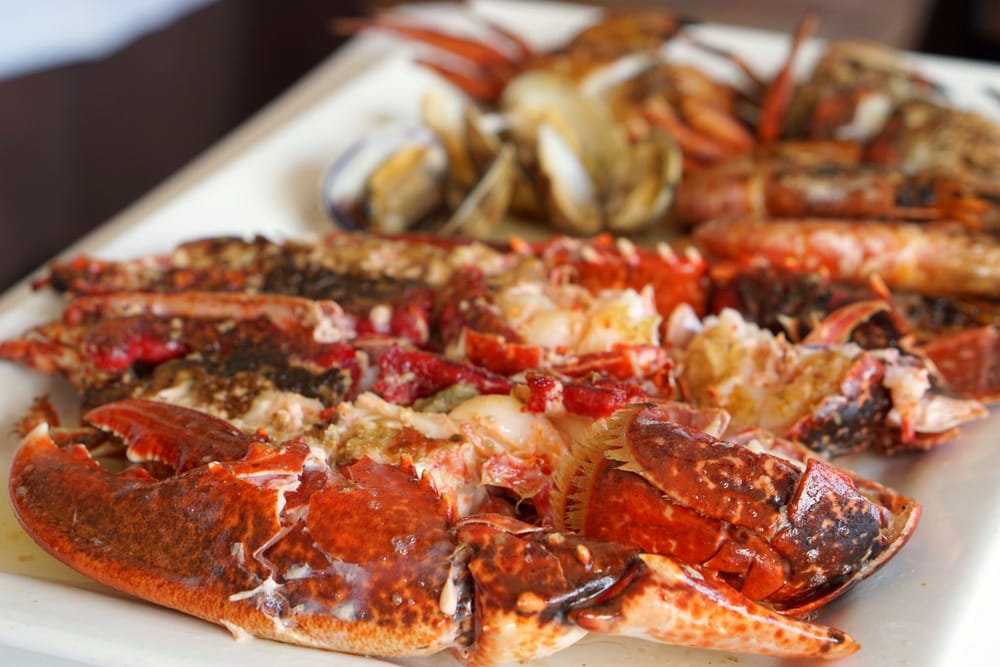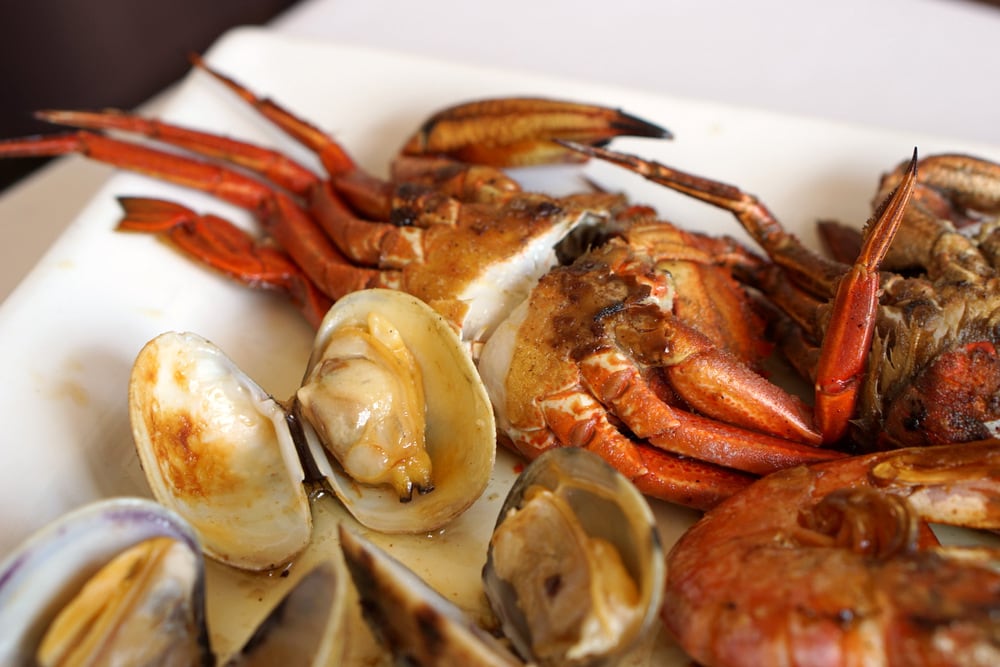 I would have liked to have spent the afternoon relaxing on the beach in Luanco, but we'd made plans to see the fish auction at the Lonja de Avilés, one of the largest commercial fish markets in Asturias.
After an hour of walking in circles in the hot sun, completely lost, we finally arrived and took a tour of the facilities with a group of about 40 Spanish tourists. It was very interesting, despite our difficulties getting there!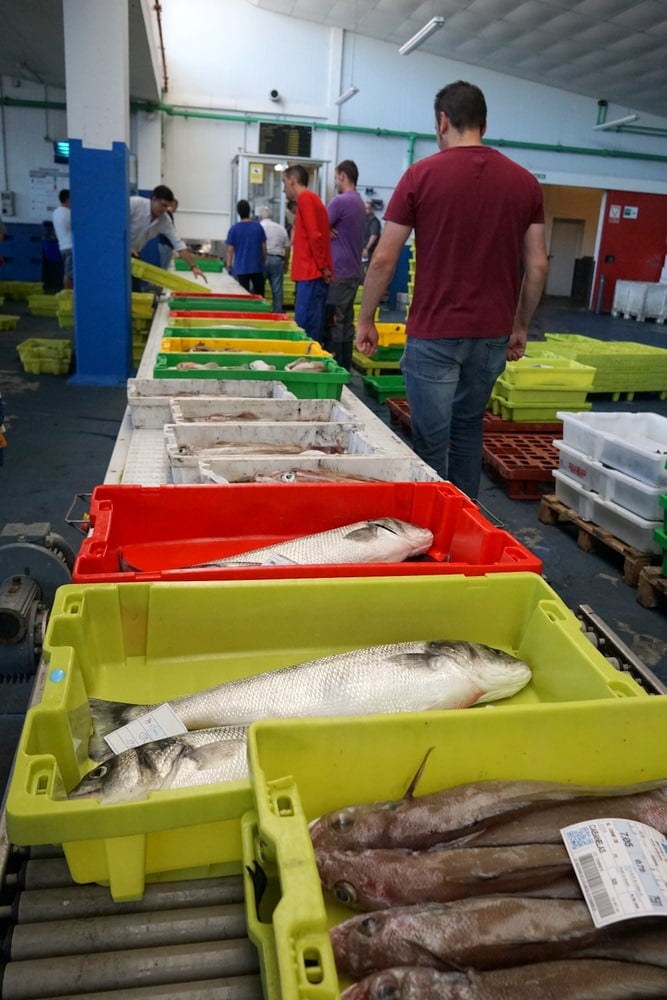 Staying at a Stargazing Hotel
We ended our day at our next hotel in the tiny town of Muñas de Arriba, where Faustino has turned his passion for stargazing into his business, El Observatoriu. Faustino and his wife bought and remodeled three country homes, which they rent out as rustic casas rurales. With every visit you get a stargazing session with Faustino and his super fancy telescope and observatory.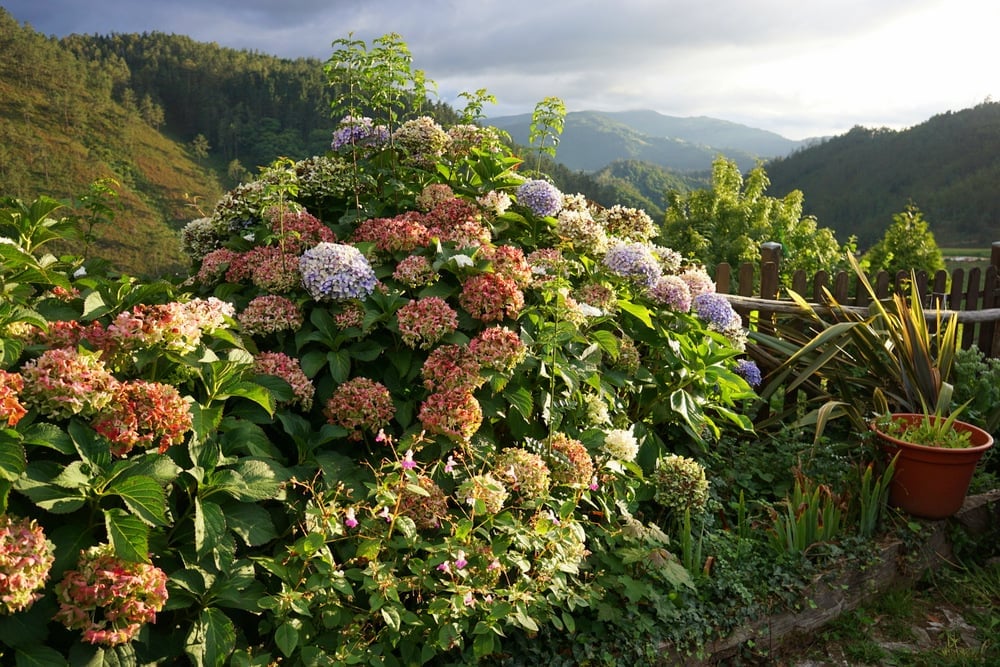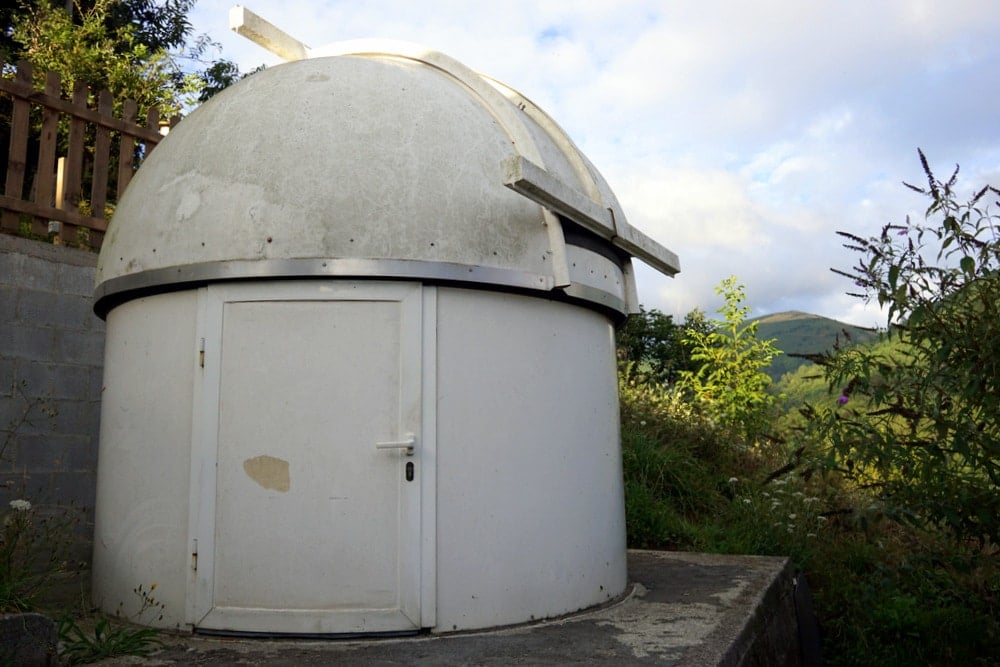 Day 6: Luarca to Coaña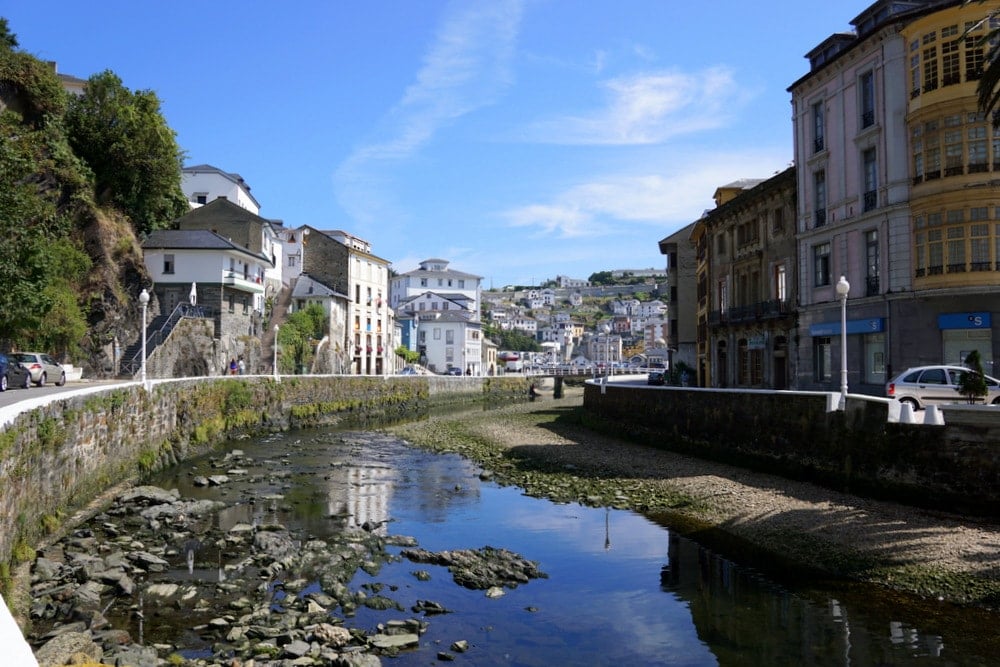 Almost tired of Asturias' quaint fishing villages, I'm glad we still visited Luarca. Called "the white village of Asturias" this town was once famous for whale fishing, and is now a great place to spend a day or two.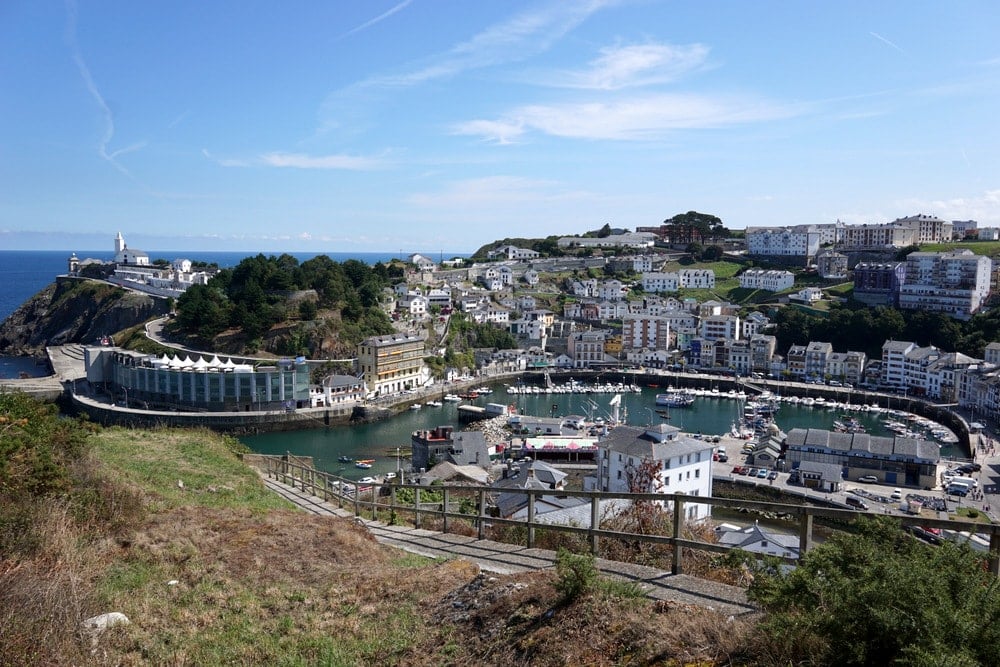 After lunch in Luarca on the terrace of Restaurante Sport, we headed to the Castro of Coaña, amazing Celtic ruins near the border of Galicia.
A castro is a pre-Roman settlement, in this case thought to be as old as the late Bronze Age! It was inhabited throughout the Iron Age and later taken by the Romans and also used. The Coaña Castro is one of the best examples-- though due to lack of budget only a small part has even been unearthed!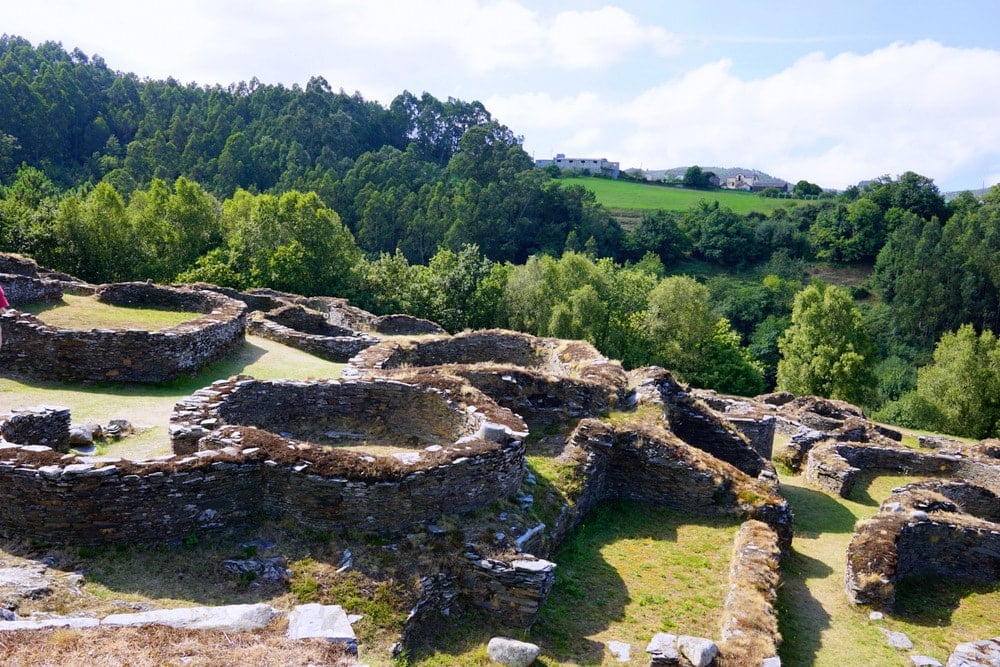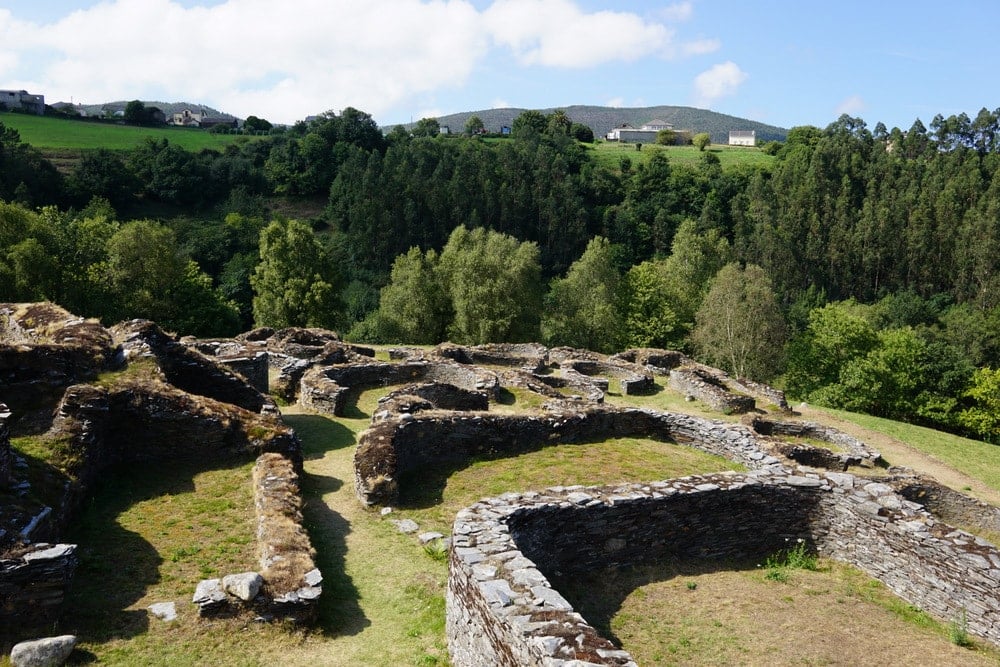 Day 7: Cudillero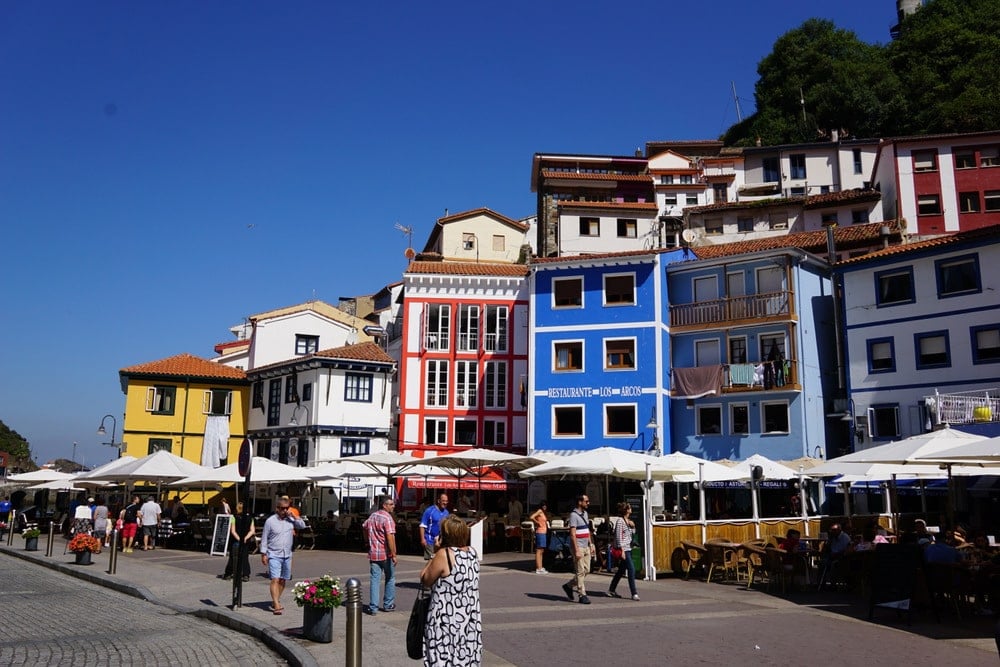 Our time in Asturias was nearly over, and it was time to head on to Pozos, León, where we'd be staying a few days with Esme Tours Spanish Cooking Retreats. But before we left, we squeezed in one more village visit-- another that many said was too touristy. And it's true that there were quite a few tourists in Cudillero, but we walked one of the routes around the steep hills of the village and we were the only ones in sight, enjoying incredible amazing views.
Read more: My life changing experience with Esme Tours
Touristy or not, travel is all about what you make it!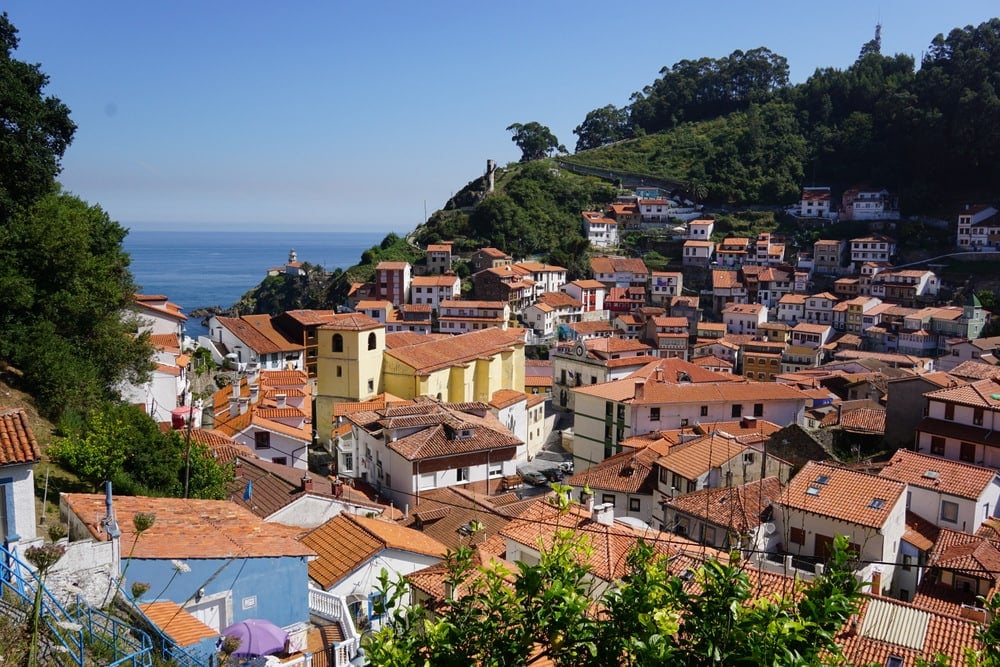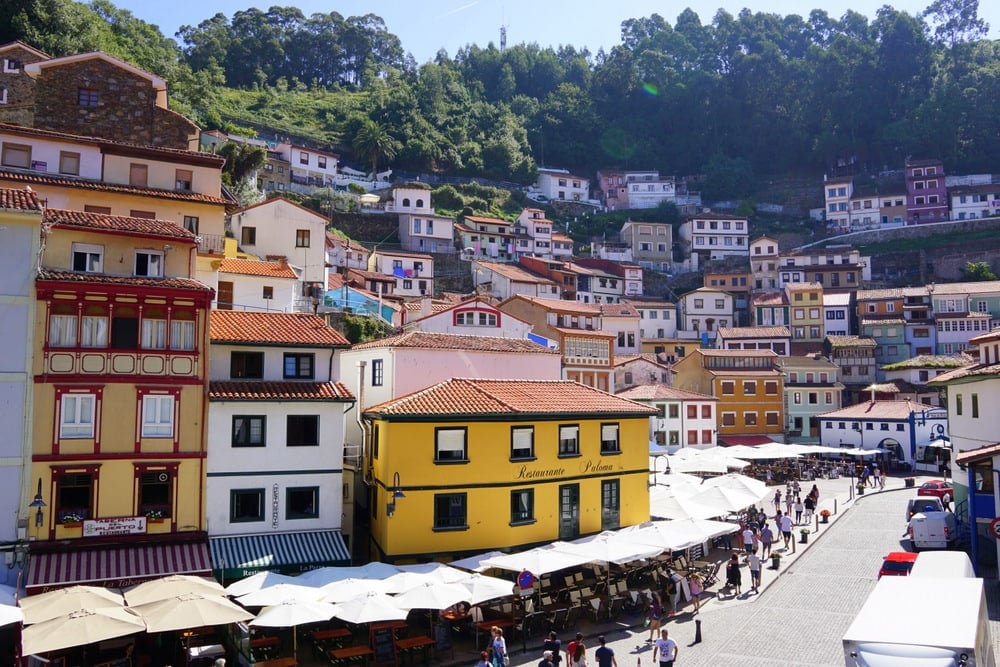 Have you visited Asturias? What did I miss? If you've been on a road trip through Asturias, share your route below.