Everyone wants to get the most out of their vacation, but there are so many things to see and do that it can overwhelming deciding what to put on your must-visit list. These fabulous attractions in Santiago de Compostela are definitely worth seeing on your trip to the Galician capital!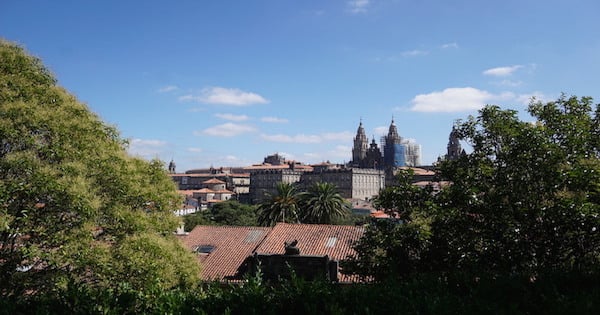 The Top Attractions in Santiago de Compostela
1. Cathedral
It's the main reason many people come to Santiago and the finish line for pilgrims: the almighty cathedral. Don't miss the golden sculpture of Saint James where pilgrims line up to hug and kiss him. After you've hugged the city's patron saint, head below the altar to see his crypt and the remains of the original ninth century church that was built there when his body was discovered!
You can also check out the botafumeiro—a giant incense burner that swings through the cathedral at special mass services on religious holidays. If you don't see it in action, don't worry—you can always see it on display in the cathedral's library. This is easily one of the best attractions in Santiago de Compostela!
Address: Praza do Obradoiro
Admission: Basilica open year round: 7 am–8:30 pm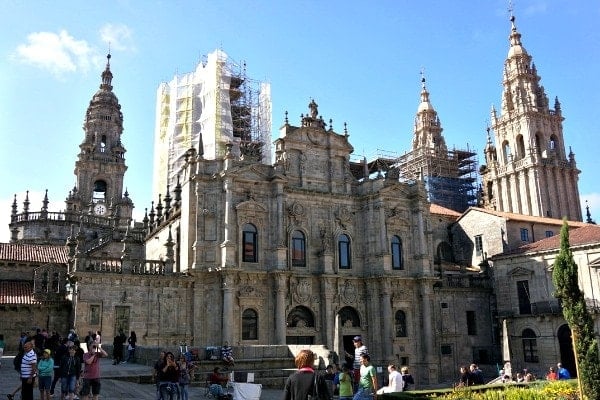 2. Santiago's Old Town
Winding stone streets and beautiful medieval buildings makes Santiago de Compostela's Old Town more than deserving of its World Heritage Site status. Wander through the Rúa Franco to ogle at all the seafood, meat and fish on display in the restaurant windows, then break away from the crowds and walk towards Rúa Preguntoiro. Afterwards, lose yourself in the great local shops specializing in everything from wedding apparel to Spanish-made shoes, to spices and paella pans. Don't forget to stop at Chocolatería Metate (Rúa do Preguntoiro, 12) for chocolate and churros when you get hungry!
3. San Martin Pinario Monastery
Spain's second largest monastery is right next to the cathedral. This is one of the top attractions in Santiago de Compostela because it was once the richest, most powerful monastery in Galicia during the Middle Ages. The beautiful architecture inside and out (don't miss the choir area!) is a fantastic place to explore and marvel at the artistry of centuries ago. You can also check out the museum of religious art, which is a collection of 12 rooms inside the building displaying paintings, religious outfits, archaeological finds and much more.
Address: Praza da Inmaculada, 3
Admission: 3€ General public, 2€ for pilgrims, students, +65 year, large families (+3 kids), disabled, unemployed. Ask about guided visits.
Winter: Tuesday-Saturday: 11 am – 1:30 pm, 4 – 6:30 pm. Sunday, 11 am - 1.30 pm
Summer 2017 (May-June): Monday-Sunday: 11 am - 2 pm , 4 pm - 7 pm / (July 3 - Sept. 30): Monday-Sunday: 10:30 am - 7:30 pm
4. Abastos Market
If you really want to see how locals shop and what they eat, take a leisurely stroll down to the Mercado de Abastos, the city's bustling marketplace. Pop into Mariscomanía inside one of the market's stalls with your just-purchased fresh seafood and meat, and they'll cook it for you right away. You can't get a fresher meal than that!
If you're after some great gourmet souvenirs, the cured meats and cheeses stall is a must. Overall, the market is one of the must-see attractions in Santiago de Compostela for foodies!
Address: Rúa das Ameas
Opening hours: Monday: 9 am-2 pm, Tuesday-Friday: 7 am-3 pm, Saturday: 7 am-4 pm, Sunday: closed
Read More: Check out the complete guide to eating in Santiago!
5. Pilgrimage Museum
Located in an atmospheric square next to the cathedral, the Pilgrimage Museum is a must-see if you want to dig deeper into the famous Camino de Santiago, or Santiago pilgrimage. You'll find exhibits about Santiago de Compostela as one of the world's top destinations for pilgrims, the origins and idea of a pilgrimage, and everything you wanted to know about the Camino!
Address: Praza de Praterías
Admission: 2.40€ General public but ask about concessions available. Tuesday-Friday: 9:30 am - 20:30 pm. Saturday: 11:00 am-19:30 pm. Sunday-Holidays: 10:15 am -2:45 pm. Mon: Closed
See Also: Don't miss the complete guide to can't-miss sights and attractions in Santiago de Compostela!
Pin me!