Everyone likes to buy themselves a little something to remember that amazing vacation—but giving is even better! Galicia's reputation for fantastic food is the best reason to give the gift of deliciousness to your friends and family back home. Pick up any of these gourmet food gifts from Santiago de Compostela and you're sure to make an impression when you return!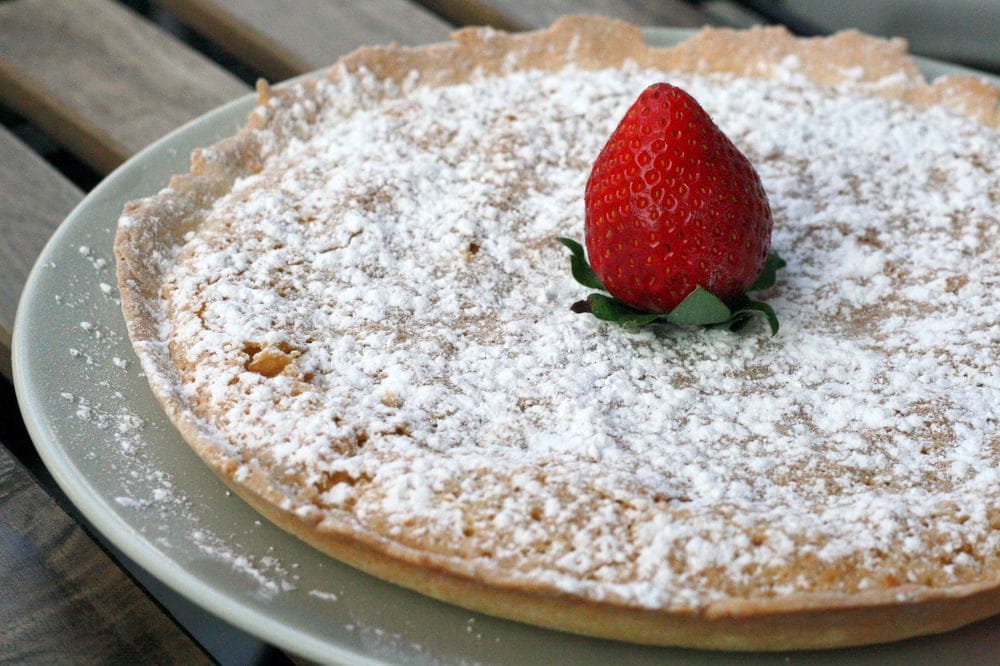 The Top Gourmet Food Gifts from Santiago de Compostela
1. Artisan Liqueurs
Everyone loves to try the local firewater when in foreign lands, and the tasty Galician liqueurs are no exception. Galicians love to end a big meal with a shot of one of their three traditional liqueurs. The base of each is the orujo liqueur made from grape skins, seeds and stalks.
The tradition of making liqueur from grapes came about centuries ago when families started producing their own wine in Galicia. Nowadays, there are high-quality commercial producers of the liqueurs who make the traditional over-50% alcohol content liqueur, along with flavor variations. There are three principal varieties of orujo in Galicia; coffee flavored (licor de café), herb infused (licor de hierbas) and the creamy crema de orujo! They make for original gourmet food gifts from Santiago!
See also: Santiago de Compostela's top historical bars are great places to try these traditional drinks!
2. Tarta de Santiago
Santiago de Compostela's famous cross-bearing almond cake is ubiquitous here in the Galician capital. Almond lovers especially will certainly want to take some home as gourmet food gifts from Santiago de Compostela. Made exclusively from ground almonds, it's nutty, sweet and oh-so-delicious! Try the cakes in Pasteleria Mercedes Mora (Rúa do Vilar, 50), which come ready to take home in beautiful packages and various sizes.
Delicious tarta de Santiago!
3. Galician Cheeses
Tetilla, San Simón da Costa, Arzua Ulloa and Cebreiro are the most well-known Galician cheeses, but there are so many different varieties to try and to enjoy. The best place to find a great selection of Galician cheeses and get expert advice is Santiago de Compostela's marketplace, the Mercado de Abastos (Rúa das Ameas).
Galician cheeses are usually mild in flavor, like the iconic tetilla cheese, which is probably the most famous of all the Galician cheeses outside of the region. It's one of the most popular gourmet food gifts from Santiago de Compostela and has become somewhat of an icon when it comes to Galician cheese. Those who like stronger flavors might enjoy the San Simón da Costa cheese, which has been smoked with birch wood and matured for longer than the mild, creamy tetilla. Whatever you choose, it's sure to be a welcome gift from your Galician vacation!
See also: Tetilla cheese is just one of the must-try local bites in Galicia. Check out the rest in this guide!
4. Chocolate
Who doesn't love sampling local chocolate on vacation? Galicians have a real sweet tooth, so needless to say, chocolate is a must. This is especially due to the fact that Galicia was one of the first places in Europe to receive cocoa from Mexico!
Galicia's history with chocolate makes this one of the best gourmet food gifts from Santiago de Compostela. Centuries ago, the city's streets would smell of chocolate as the family-run chocolate makers in the city produced this sweet treat. Nowadays, there are a few places where you can still find high-quality chocolate. Check out Doce Amargor in the Mercado de Abastos (Plaza de Abastos, 6) for locally made chocolate with very Galician flavors, like the licor de café (coffee liqueur) chocolate bar!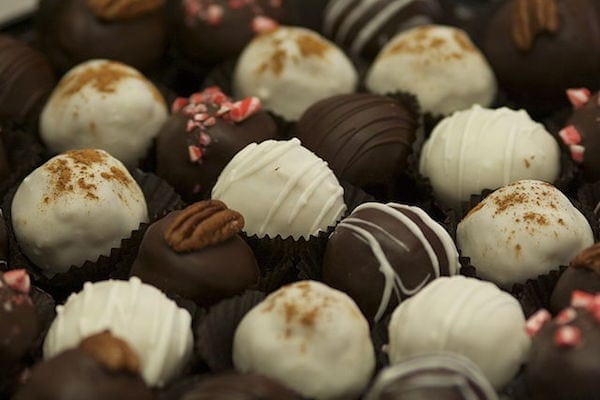 5. Cured Meats
Spain is so big on meats that it's no wonder some of the tastiest and most world-renowned cured meats originated here. Chorizo (cured spicy sausage), jamón (cured ham) and salchichón (cured sausage) are all must-trys on your Galician vacation. Once you've tried them, you'll most likely be wondering where to get some to take home, because they make fantastic gourmet food gifts from Santiago de Compostela!
Pop into Buenjamón (Rua Caldeireria 31) for all your cured meats needs. They're ham specialists but you'll also find other specialties, like their fantastic cured sausages. Just remember that some countries restrict the entry of animal products—check the regulations of your final destination first!
6. Wine
You can't leave Galicia without trying the top-quality local wines. From albariño to mencia, Galician wines are light, fruity and excellent as gourmet food gifts from Santiago de Compostela! They may be relatively unknown outside of Spain (apart from the famous white albariño), but that just makes them an even better foodie gift.
Pin me!