Tortilla de patatas is Spanish food at its best. It proves that you just need a few simple ingredients—in this case potatoes, eggs, salt and maybe onion—to create a delicious dish. However, as simple as it sounds, not all tortillas are created equal! Here are some of the top picks for the absolute best tortillas in Granada, so you can experience this classic dish in its best form.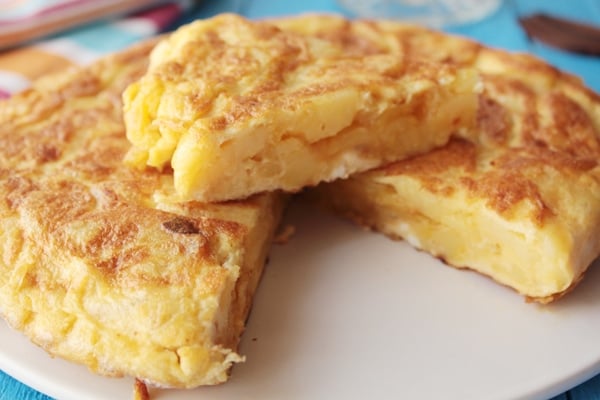 Where to Find the Best Tortillas in Granada
1. Bodegas Castañeda
Ever since it first opened its doors during the tumultuous 1930s, Bodegas Castañeda has been a staunch local favorite. This no-frills, unpretentious tapas joint serves up one of the best tortillas in Granada among other simple classic dishes. Jostle your way through the crowd of locals and snag a spot at the bar for the real deal. The authentic vibe and friendly service from wait staff despite the crowds make this historical bar absolutely timeless.
Address: Calle Almicereros, 1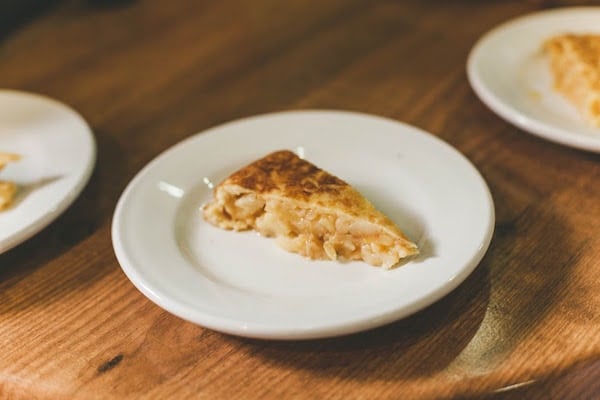 2. Mirador de Morayma
If you're looking for something a bit more on the elegant side, head to the charming Albayzín quarter where you'll find Mirador de Morayma. Along with stunning views of the Alhambra, you'll enjoy a delicious menu full of Andalusian classics, among them some of the best tortillas in Granada. In fact, they offer some seriously unique variations on this classic dish! If you're feeling adventurous, be sure to try the tortilla de Sacromonte, a typical food from Granada with some surprising ingredients.
Address: Calle Pianista Garcia Carrillo, 2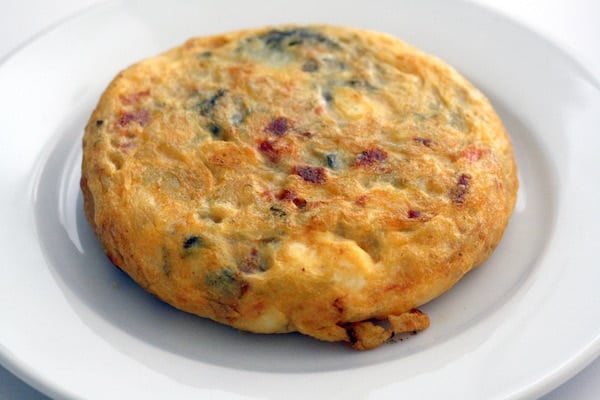 3. Restaurante Carmela
Boasting an unbeatable location right in the heart of Granada, Restaurante Carmela focuses on putting surprising, modern twists on traditional favorite dishes. This award-winning restaurant is home to one of the best tortillas in Granada, which locals rave about. Each tortilla is made to order and served exactly as each customer likes it. Enjoy the modern vibe inside the brick-lined interior or grab a table out on the lovely terrace.
Address: Calle Colcha, 13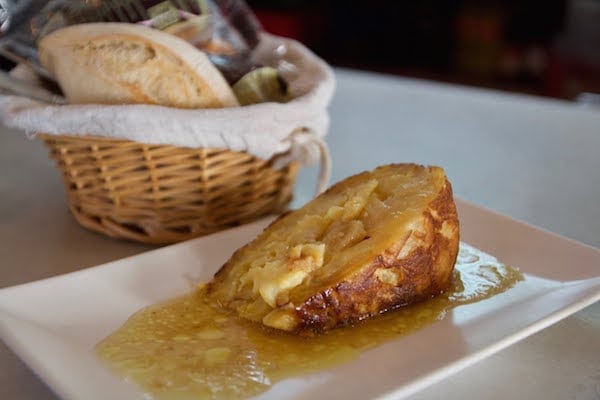 4. Bodegas Espadafor
This old-school bar will whisk you back in time straight to turn-of-the-century Granada, from the vintage Feria posters on the walls to the crisp sherry poured straight from the barrel. Bodegas Espadafor serves up one of the best tortillas in Granada along with other simple Spanish pleasures. It's one of the all-time best bars in Granada due to its vibrant, authentic ambiance and unbeatable wine selection.
Address: Calle Tinajilla, s/n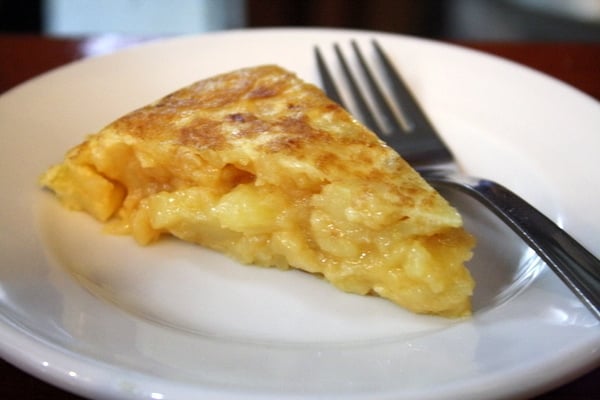 5. Bodega La Mancha
Duck down a tiny side street in the city center and look for the vintage wooden façade of Bodega La Mancha. Here, you'll find down-home, tasty tapas, including one of the best tortillas in Granada. It's nothing fancy, with standing room only, but perfect if you don't mind being on your feet for a casual lunch or as a quick stop on your evening tapas crawl.
Address: Calle Joaquín Costa, 10
See Also: Make this Spanish classic at home with Lauren's foolproof authentic tortilla de patatas recipe.
Pin me!