While trendy, modern tapas joints have their appeal, there's nothing better than eating at old favorites locals have loved for decades—after all, they must be doing something right. Some of the best historical bars in Granada are hidden in plain sight, just off the beaten path where tourists wouldn't think to go, but are constantly packed with locals, some of whom have been regulars for years. Each of these top five historical bars in Granada has been open for at least 40 years. Step back into the past and experience the culinary traditions that have captivated a city for generations!
5 Historical Bars in Granada You Can't Miss
1. Casa Julio
Julio himself opened this wildly popular tapas bar in 1947. Unlike most other historical bars in Granada, Casa Julio has never closed and reopened several years later, so it's one of the few places in town that still follows the old legislation. It's tiny, charming and constantly packed with locals—everything a tapas bar should be!
Be sure to order the specialty of the house, fried fish, which arrives fresh from Granada's coast every day. From there, it's lightly fried and cooked to perfection—not greasy, not fishy, just perfect.
Address: Calle Hermosa, 5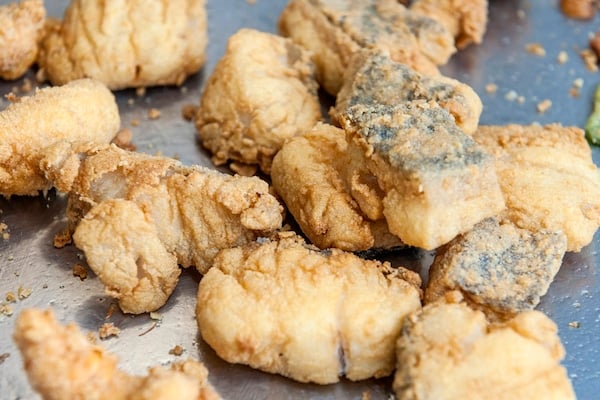 2. Los Diamantes
Los Diamantes opened in 1933 as a small food shop. While the business did well, customers constantly praised their seafood. They eventually closed up shop only to reopen as a tapas bar specializing in fried fish. They've since opened up four new locations in the city, but the original on Calle Navas is a Granada icon.
Today, Los Diamantes is one of the most popular historical bars in Granada. It's packed to the brim with locals on any given night, so it's not ideal if you're looking for a more relaxed dinner. However, if you want to enjoy the passionate, fun atmosphere Granada is famous for, there's no place like it. Order tapas and raciones to your heart's content!
Address: Calle Navas, 28
3. Chikito
Chikito opened in 1976 as the brainchild of Luis Oruezábal, whose family still runs the place. The locale formerly housed the Alameda Café, a favorite among Granada intellectuals like Federico García Lorca and Manuel de Falla, and it's still popular among the rich and famous today. Just ask the scores of sports legends and TV personalities who have eaten there!
This is one of the best historical bars in Granada for sampling specifically Andalusian cuisine, as it's what they do best. Dishes like homemade pork sirloin or fava beans with ham are best enjoyed with one of their many incredible wines!
Address: Plaza del Campillo Bajo, 9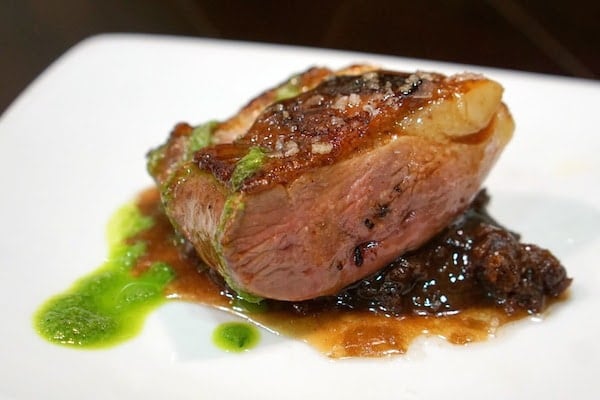 4. Bodegas Castañeda
Despite its location near touristy Plaza Nueva, Bodegas Castañeda has managed to retain its authentic, local charm. Open since 1936 during the tumultuous Spanish Civil War, it's home to spectacular paella and one of the best tortilla de patatas in town.
One thing that makes Bodegas Castañeda stand out among other historical bars in Granada is their unique homemade wine. Known as calicasas, it's a mix of vermouth, gin, rum, soda and spices—delicious, but not for the faint of heart!
Address: Calle Almicereros, 1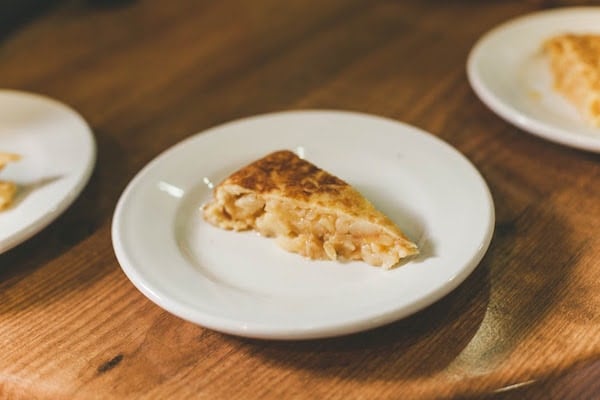 5. Bar Aliatar
One of the most classic historical bars in Granada is Bar Aliatar, a local favorite since 1947. Their specialty is homemade sandwiches, and their hot dogs are especially unbeatable. While it may not sound like anything special, we promise just one bite will blow you away.
Be sure to show up early if you want to check this place out. Its popularity among granadinos makes it almost impossible to squeeze into! It's become so popular that the owners have since opened a second location, but the original bar on Calle San Sebastián is where you want to go.
Address: Calle San Sebastián, 4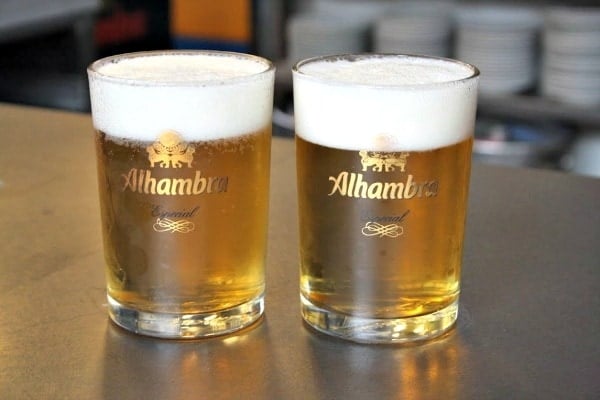 See Also: Don't miss the complete guide to tapas bars in Granada.
Pin me!