Granada is a city where tapas bites come free with drinks and locals seem to spend all weekend eating outdoors. The bustling variety of tapas bars in Granada are home to a whole host of delicious bites, but why limit yourself to just the delicious local food when there are beautiful wines to taste as well? Take note of these amazing wine bars in Granada and add them into your tapas route through the city.
5 Fabulous Wine Bars in Granada
1. Casa de Vinos La Brujidera
Located between the Realejo—the city's old Jewish quarter—and the center, Casa de Vinos La Brujidera is a simple, unassuming place from the outside, with a few tables scattered along the sidewalk. Inside you'll find a quaint wood-paneled bar, packed full of wine racks and odd wine-related knick-knacks. Pick your poison from the extensive wine menu printed on small paper plaques hanging from the ceiling.
Address: Calle Monjas del Carmen, 2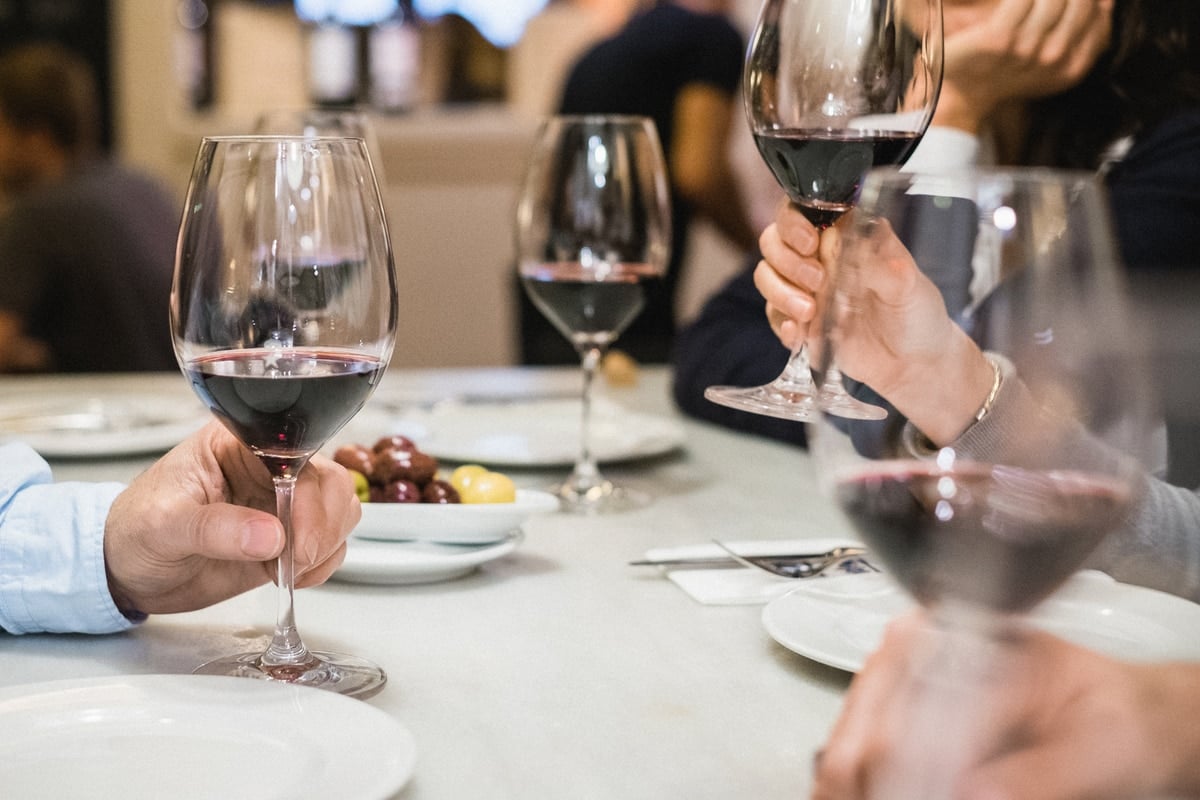 2. Taberna La Tana
Hidden down a small cobbled side street, Taberna la Tana is one of the best wine bars in Granada, and one of the most popular, too. There's always a crowd of people standing outside with glasses in their hands, so if you don't manage to find a seat (which is quite likely), you can always enjoy your wine al fresco. Rustic and old fashioned, this bar is crammed with old wine barrels, shelves full of bottles and grape vines hanging from the ceiling.
Address: Placeta del Agua, 3
3. La Tabernilla del Darro
La Tabernilla del Darro is situated along one of the most picturesque streets in the whole city: a cobblestone road running next to the River Darro, with the magnificent Alhambra Palace towering above. This cute and cozy spot is one of the most romantic wine bars in Granada, where you can choose to sip your vino sitting outside on the terrace, inside in the brick-clad wine cellar or by the window overlooking the river.
Address: Puente Espinosa, 15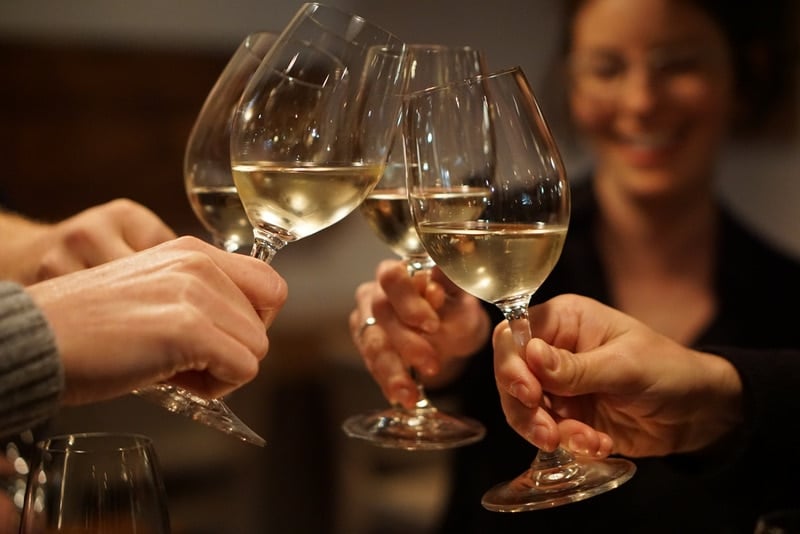 4. Bodegas Castañeda
Located close to the atmospheric Plaza Nueva, Bodegas Castañeda is a traditional tavern decorated with ornate columns, intricate ceiling roses, and lamps. It's filled with old wine barrels, bottles and legs of ham hanging above the bar. As well as an excellent wine list, they also serve delicious sangria and vermouth. Pair your drink with one of the bodega's house specialties, which include boards filled with local cheeses, hams, and cuts of chorizo.  
Address: Calle Almireceros, 1-3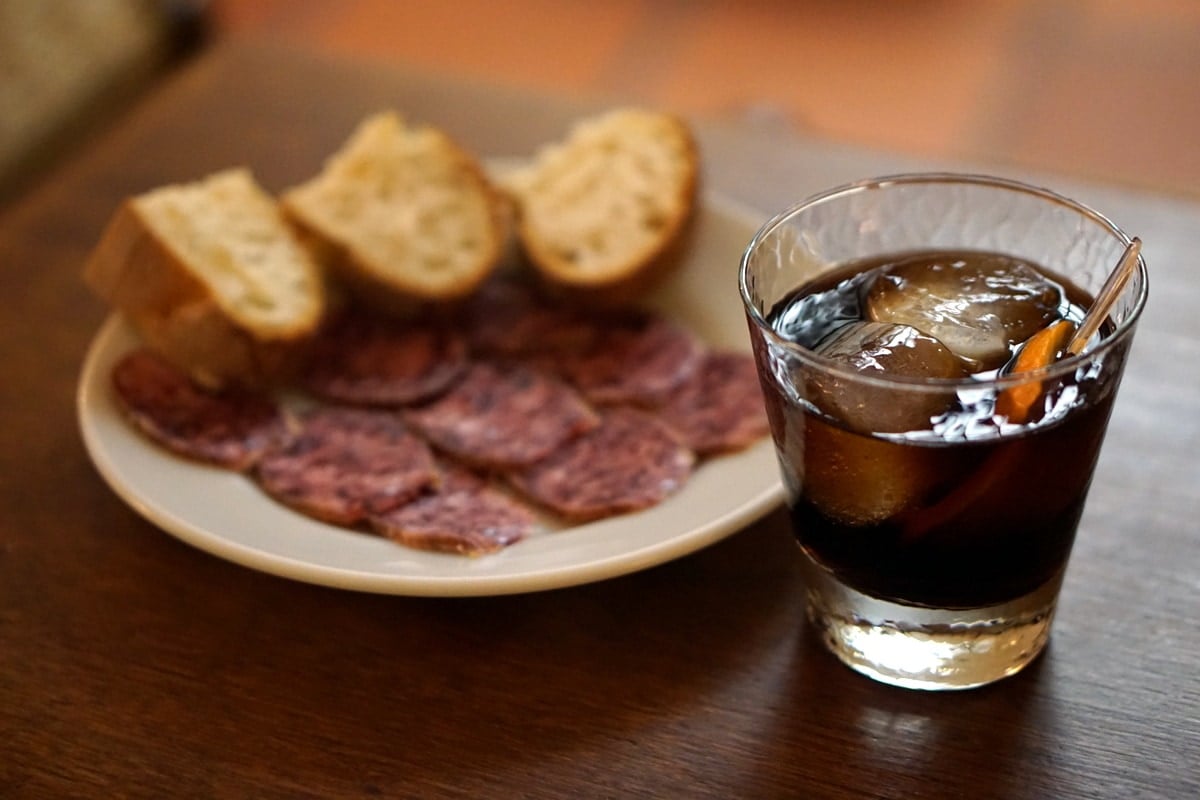 5. La Bodeguilla de al Lado (Casa Fuensanta)
The flavors of Andalusia pair delightfully with fabulous local wines at this intimate spot right in the city center. The brainchild of Granada's first female sommelier (the charismatic Fuensanta from whom the bar takes its nickname), La Bodeguilla de al Lado is everything you could possibly want in a wine bar. It's fun, it's cozy, it's got an unbeatable wine selection with some seriously delicious tapas to boot.
Address:Calle Tendillas de Santa Paula, 4
Want more wine? Check out one of the best wine shops in Granada
Pin me!