If you can't decide where to go for your next family trip, why not come to Granada?
The welcoming southern Spanish culture here makes Granada perfect for families of all sizes. What to do? Granada has fairytale palaces, fascinating museums, amazing food, great shopping and so much more! Without a doubt, Granada is sure to enchant even the littlest travelers. When you've got the whole family in tow, having a good home base is even more important. For that reason, these 5 best family-friendly hotels in Granada will ensure everyone is comfortable!
Read also: Top Things to do in Granada with Kids
Family-Friendly Hotels in Granada
1. Hotel Reina Cristina
With a prime location near the cathedral, Hotel Reina Cristina is right in the middle of the action. Tired kids won't have to walk far after a long day of sightseeing! Their large, fairly priced family rooms can sleep up to five people. They even allow pets (with prior notice) so your furry friend can join the family! Enjoy both Spanish and international food at their onsite restaurant. They have plenty of kid-friendly options, too. Without a doubt, this is one of the best family-friendly hotels in Granada if you're looking for something central, comfortable and of great value.
Address: Calle Tablas, 4
2. Meliá Granada
Elegant yet unpretentious, Meliá Granada provides the utmost comfort. Rooms are cleanly decorated in crisp, modern colors. Each offers views of the Alhambra, Albayzín or the Sierra Nevada. Their family rooms feature special bunk beds for the kids. However, there's plenty of space for everyone to relax. It's also one of our top family-friendly hotels in Granada for the food options. Their breakfast buffet makes it easy to get everyone fed in the morning. Later on, the whole family can enjoy a meal at their lovely Spanish restaurant. Plus, parents can grab a drink at the sleek hotel bar.
Address: Calle Ángel Ganivet, 7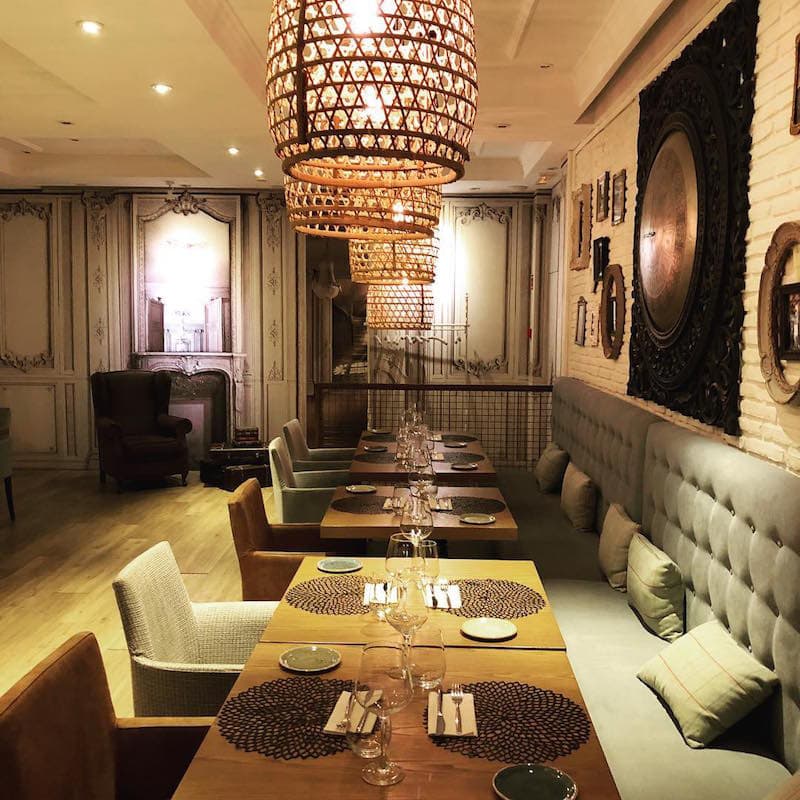 3. Hotel Arabeluj
As soon as you step into Hotel Arabeluj, you'll find it hard to believe that the place has only been open for ten years. The gorgeous colorful tiles and high arches will transport you to Moorish Spain. Luckily, as one of the best family-friendly hotels in Granada, they provide all the modern amenities you could want. Their special family suites sleep up to five. Each features a spacious living room and a double private terrace with sweeping panoramic views. As a bonus, it's right near the Alhambra!
Address: Camino Nuevo del Cementerio, 46
Read more: Are you a foodie family? Don't miss this Granada food guide.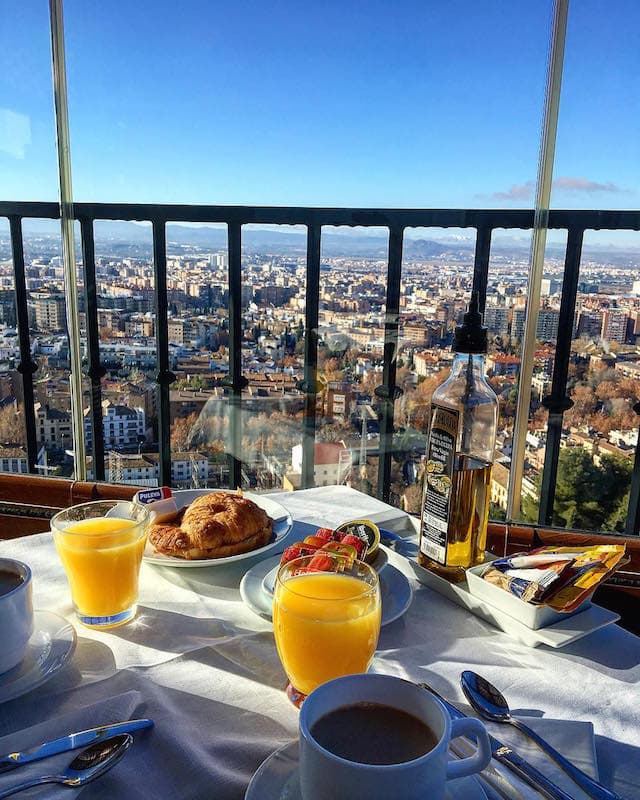 4. Suites Gran Vía 44
Looking for family-friendly hotels in Granada with all the comforts of home? Look no further than Suites Gran Vía 44. With a great location on Granada's streamlined main avenue, all suites feature a fully equipped kitchen and living room. It's perfect for parents who want to keep their family comfortable during their travels. The great location in the city center puts it close to all of Granada's best attractions. You'll never have to go far to check the top sights off your list.
Address: Calle Gran Vía de Colón, 44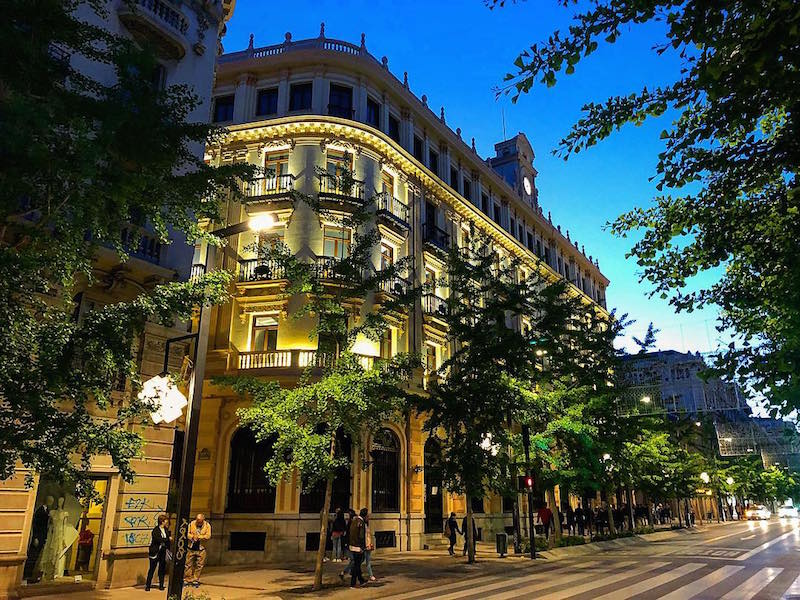 5. Saray Hotel
Finally, Granada's rich and colorful past comes to life and meets all the conveniences of modern luxury at the Saray Hotel. Located in a quieter residential neighborhood, it's a bit off the beaten path, but perfect for families who prefer a more tranquil environment than the busy city center. The beautiful and spacious family rooms sleep up to four people and include a comfortable living room area with an especially cozy sofa bed. When kids get restless and want to run around, take them to the hotel's gorgeous outdoor pool where they can play while you relax.
Address: Calle Profesor Enrique Tierno Galván, 4
Looking for more Granada hotel tips? Check out this comprehensive guide to where to stay in Granada.
We hope you enjoy your stay in beautiful Granada! If you have a family-friendly hotel in Granada that we missed, please leave your tips for fellow travelers below!