While Andalusia in general is a much-more budget friendly destination than other regions in Spain, paying to visit tons of sights and attractions can quickly add up. Sure, there are some paid attractions in Granada you can't miss, but sometimes you need to give your wallet a break. What's more, many free activities and sights tend to fly under tourist radar, meaning you won't be constantly fighting off crowds! Here are five of the top things to do in Granada for free that are just as fun and enriching.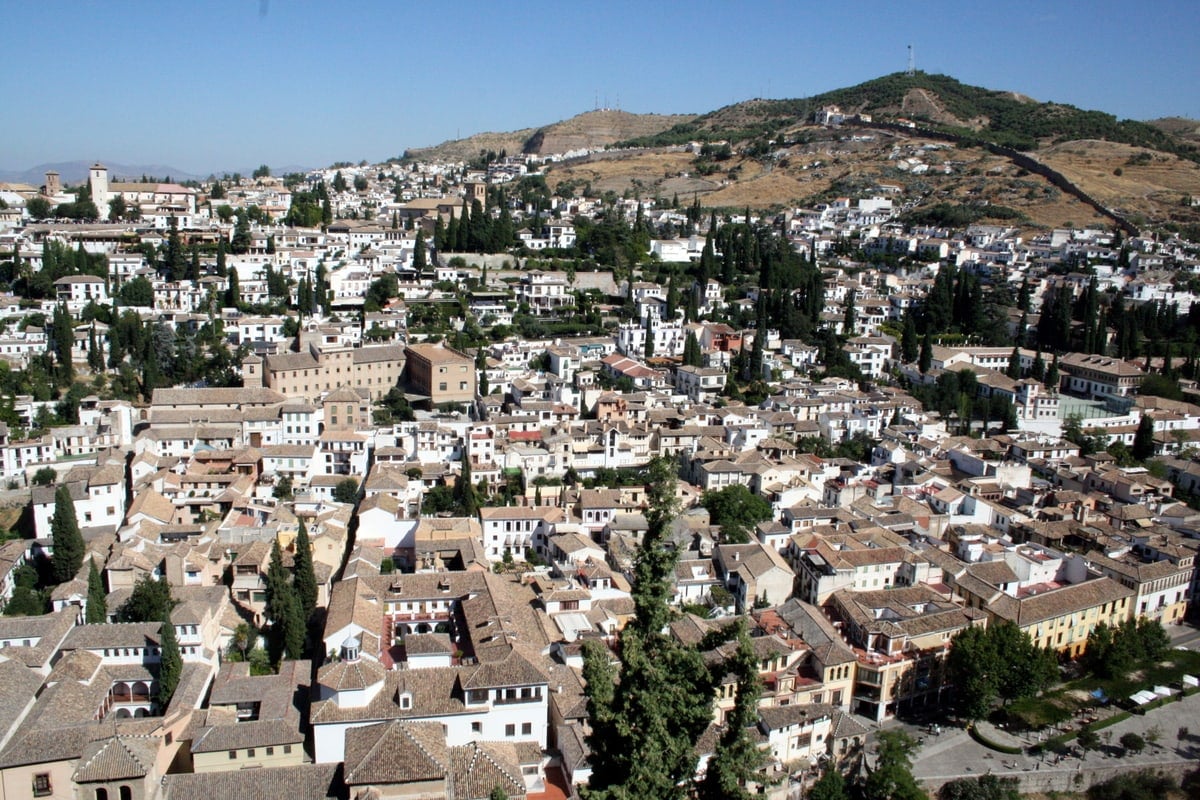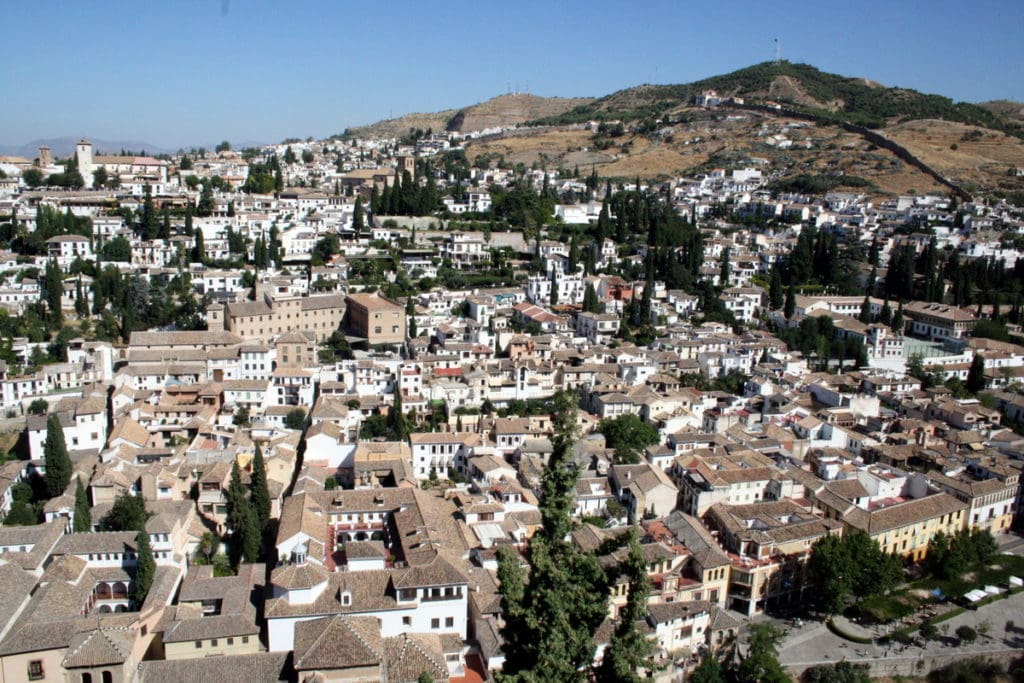 Top Things to Do in Granada for Free
1. Visit a museum
That's right—you can visit many of the incredible museums in Granada for free! While not all of them are gratis all the time, the majority offer special days or times for free entry. The Museo de Bellas Artes inside the Alhambra's Palace of Carlos V (Palacio de Carlos V, Calle Real de la Alhambra, s/n) is Granada's leading art museum and a treasure trove of artistic masterpieces. The best part: entrance is totally free!
You can also pay tribute to some of Granada's most iconic historical figures without paying a cent. The José Guerrero Center (Calle Oficios, 8), free to enter at any time, is home to some of the Granada-born artist's best works and organizes cultural activities as well. More of a bookworm? You can visit Huerta de San Vicente (Calle Virgen Blanca, s/n), former summer home of the granadino poet and playwright Federico García Lorca, for free on Wednesdays.
2. Explore the Alhambra's most underrated areas
Yes, you can visit some parts of the Alhambra for free! Everyone loves the Nasrid Palaces and the Generalife for good reason, but they're not all this spectacular monument has to offer. Enter through the Puerta de Justicia gate about 100 meters away from the main entrance to access the open areas. In addition to the Museo de Bellas Artes mentioned above, the stunning Palace of Carlos V will take your breath away. The grand circular courtyard and Renaissance architecture provide a unique contrast to the rest of the Moorish structure.
You don't even need a ticket to experience the iconic view of the Albayzín! Head to Plaza de los Aljibes directly below the Alcazaba fortress for a view that's just as incredible as what you see from the tops of the towers.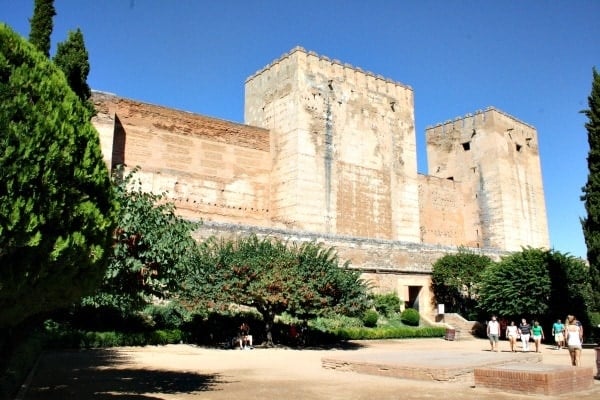 3. Enjoy peace and quiet at Carmen de los Martires
These peaceful gardens are one of the better-known things to do in Granada for free, but they remain a beautiful haven of tranquility. Little rock grottoes, majestic fountains and colorful flowers fill the small space, which feels like one of the city's hidden secrets. You might even catch a peacock wandering around! The views from the terrace are incredible—come in the evening to experience one of the best sunsets in Granada.
4. Practice your Spanish
One of the most popular things to do for free in Granada will help you brush up on your language skills! If you want to improve your Spanish, look around for language exchanges (intercambios) in the city. You'll get to have a conversation with a native speaker without shelling out several euros for a formal class. Then, they'll get a turn to practice their English with you. The informal style of these meetups make them popular among granadinos of all ages.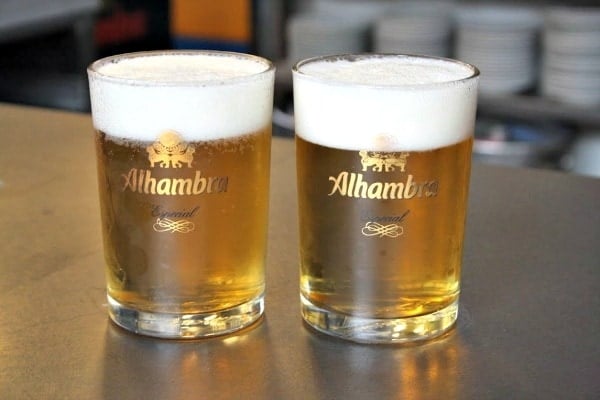 5. Eat tapas!
Okay, so this one isn't totally free. After all, you do have to pay for your drink. However, if there's one thing Granada is famous for (besides the Alhambra), it's the local custom of bringing a free tapa with every drink order! As this has become so popular, you'll be hard-pressed to find a tapas bar in Granada that actually charges for your tapas. It's the most delicious way to partake in the local culture without hurting your wallet. I'll drink to that!
Still hungry? Discover the 10 tapas in Granada you can't leave the city without trying!
Pin me!