More often than not, Granada is blessed with the warm, sunny weather typical of southern Spain. Unfortunately, though, sometimes Mother Nature has other plans. The city averages just 50 rainy days per year, but what if one of those 50 days falls during your trip? It may seem like there's nothing worse than getting caught in the rain when trying to explore a new city. Luckily, Granada is full of unique things to see and do even when the weather isn't cooperating! Here are some of the top things to do in Granada when it's raining so the weather won't spoil your trip.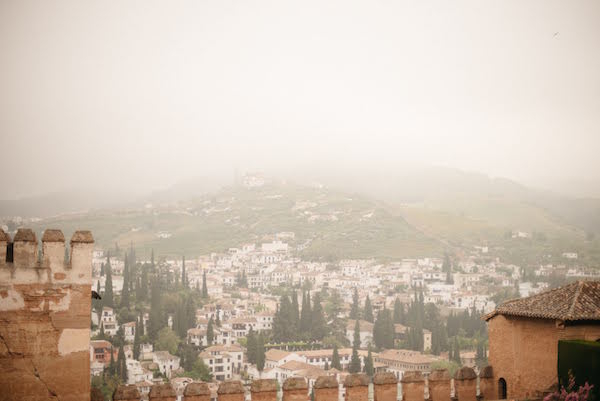 What to Do in Granada When it's Raining
1. Relax at the hammam
Sometimes the best thing to do in Granada when it's raining is simply to sit back, relax and wait it out. There's no better place to do that than Hammam Al Ándalus. Hearkening back to the Arab bathhouses of Moorish Granada, the colorful tilework and grand stone arches inside will take your breath away and provide the perfect setting for relaxation.
Take part in the ancient ritual of moving between warm, cool and hot pools for a perfect simultaneous sensation of stimulation and relaxation that's nothing like you've ever experienced before, and treat yourself to a massage while you're at it, too! When the skies clear up, you'll leave feeling relaxed, refreshed and ready to explore the city.
Address: Calle Santa Ana, 16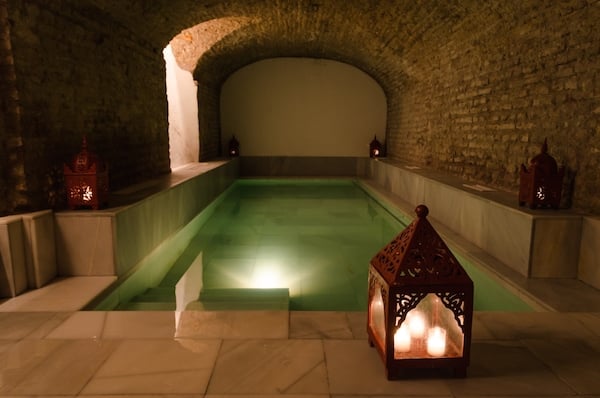 2. Warm up with tea (or churros con chocolate!)
Another lasting tribute to Granada's Moorish days is the sheer number of Arab-inspired tea houses, or teterías. A warm cup or two of traditional Arabic mint tea is the perfect pick-me-up in Granada when it's raining.
Craving something sweet? Head to one of the best spots for churros in Granada and dig into a delicious treat. The piping hot, fried-to-perfection churros and rich, delicious warm chocolate are perfect no matter what the weather, but this classic combination is especially comforting on a rainy day.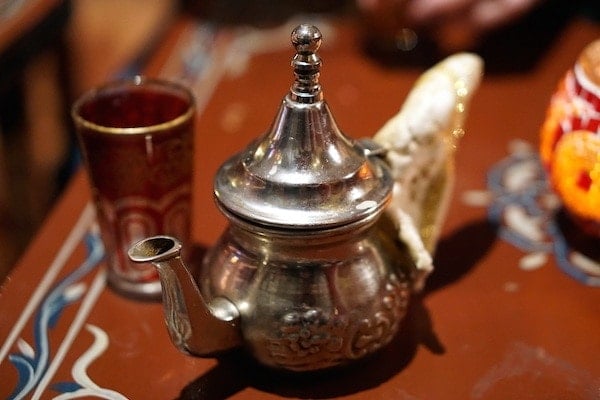 3. Visit a museum
Enjoy a fascinating cultural experience indoors! With over 20 different museums to explore, you could easily spend an entire rainy day at one or several of the top museums in Granada.
Learn about one of Granada's very own cultural icons at the Fundación Rodríguez Acosta (Callejón Niño del Rollo, 8) or the Centro Federico García Lorca (Plaza de la Romanilla, s/n). If you're traveling with little ones (or even if not!), the hands-on, interactive exhibits at Parque de las Ciencias (Avenida de la Ciencia, s/n) are sure to delight and amaze them.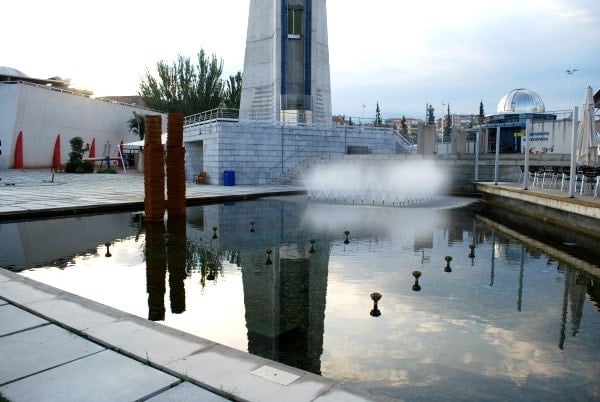 4. Catch a movie
A favorite rainy-day activity no matter where you are in the world has always been going to the movies. There's only one problem: the overwhelming majority of movies in Spain are dubbed into Spanish. This gives you two options. If you're up to the challenge, catch the dubbed version of the latest blockbuster right here in Granada when it's raining. If you have a background in Spanish, this is a great way to keep your language skills sharp even if you're not out and about!
Don't speak Spanish (or maybe you do, but you're missing the comfortable familiarity of English)? Local movie theater Kinépolis (Parque Comercial Kinépolis, Calle Blvd. Billy Wilder, s/n, Pulianas) regularly shows undubbed films in their original language with Spanish subtitles. On Tuesdays, they even offer special programming with more original-language films. Check the schedule to see which movies you'll be able to enjoy in English!
5. Go shopping
It's no secret that Spain's shopping culture is one of the best in the world, and shopping in Granada is no different. Not only is it easy to find quality brand-name products, but they're often priced quite fairly and a shopping spree won't hurt your wallet as much as it might back home!
Head to one of Granada's best malls such as Nevada Shopping (Av. de las Palmeras, 75, Armilla) or Serrallo Plaza (Paseo Lagunas de Cameros, 1) and shop till you drop while escaping the rain. Many of the city's most popular malls also offer entertainment for kids, so even the crankiest youngsters will be easily entertained.
6. Catch a flamenco show
A must-do in Granada when it's raining in the evening is to duck into a tablao and experience Andalusia's most passionate, iconic art form. Flamenco is so much more than just the dancing. Although the incredibly talented dancers are an integral part of the show, the hauntingly beautiful singing and expert guitar playing make up the heart and soul of flamenco.
Due to its popularity on an international scale, flamenco has unfortunately become quite touristy in many cases. Do some quick research to find an authentic flamenco venue in Granada. There might be a tourist or two, but these spaces are overwhelmingly local and perform flamenco as it was meant to be experienced.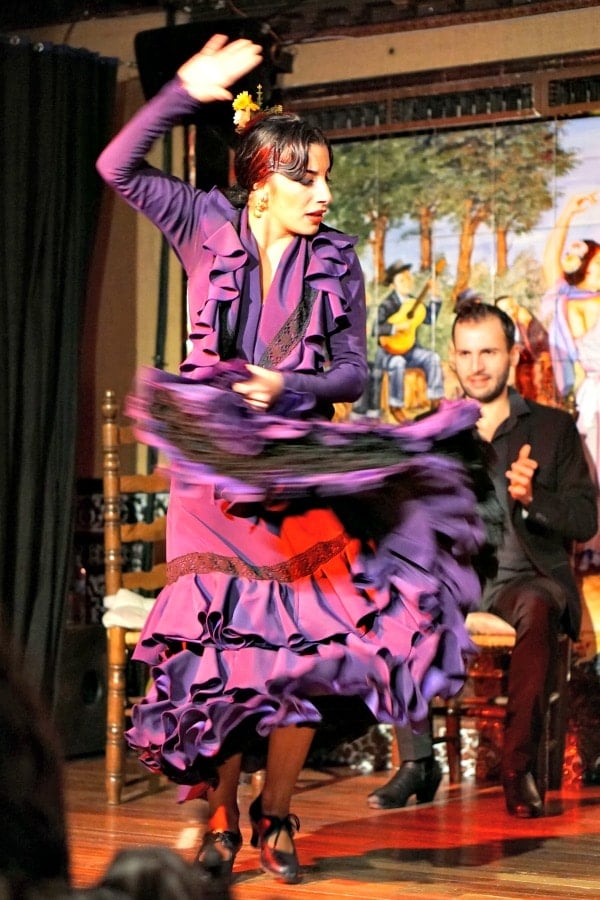 See Also: The ultimate itinerary for 3 days in Granada.
Pin me!
Photo Credit: David Santaolalla