When I heard that Barcelona was home to a brand new "bakery hotel", I was intrigued.
What did that even mean? I imagined the sweet smell of cinnamon buns waking up the guests, and watching local bakers pounding bread dough while manning a wood burning oven.
As it turns out, that's your average day at the Hotel Praktik Bakery, a genius collaboration between the Praktik Hotel group and the famous Baluard Bakery. I had tried Baluard's creations at their original location, so when I found out they were now the main attraction at one of the city's newest hotels, I knew I needed to check it out!
Don't stay on an empty stomach
The Hotel Praktik Bakery opened in April of 2014, designed by celebrated architect Lazaro Rosa-Violán who won the Architectural Digest award in 2013. The small hotel group (which will open the equally tempting Vinoteca Hotel in Barcelona in October 2014) finds a theme for each property. They certainly couldn't go wrong partnering with delicious Baluard, the bakery that just so happens to make my favorite croissant in Barcelona. The masterpiece is stuffed with a thin layer of marzipan and coated with toasted almonds!
The Hotel Praktik Bakery occupies one of the Eixample's gorgeous Modernist buildings, and the decoration is simple yet elegant. Walking in is a feast for the eyes, as the baked goods tower in a long line and the bakery itself is one display, framed by large glass windows where you can see the bakers hard at work.
Rooms and Amenities
We had a double exterior room, which looked out onto a busy street with lovely buildings. Despite the noise below, our room was silent due to the fantastic soundproof windows. The bed was very comfortable and we slept well-- but my favorite part was the shower. They have a huge rainfall shower with great water pressure, which was fantastic after a long day's work!

Location
The location can't be beat, especially if you're a fan of Gaudí. You are only steps away from La Pedrera, and a close walk to La Sagrada Familia and Casa Batalló. The Diagonal metro line is practically at the doorstep, and the Eixample district itself is well worth spending time in. Shop the famous Passeig de Gracia while admiring the neighborhood's incredible Modernist buildings! You're also about a 10-minute walk from the beautiful Gracia neighborhood, where we spent most of our time this trip with Devour Barcelona Food Tours!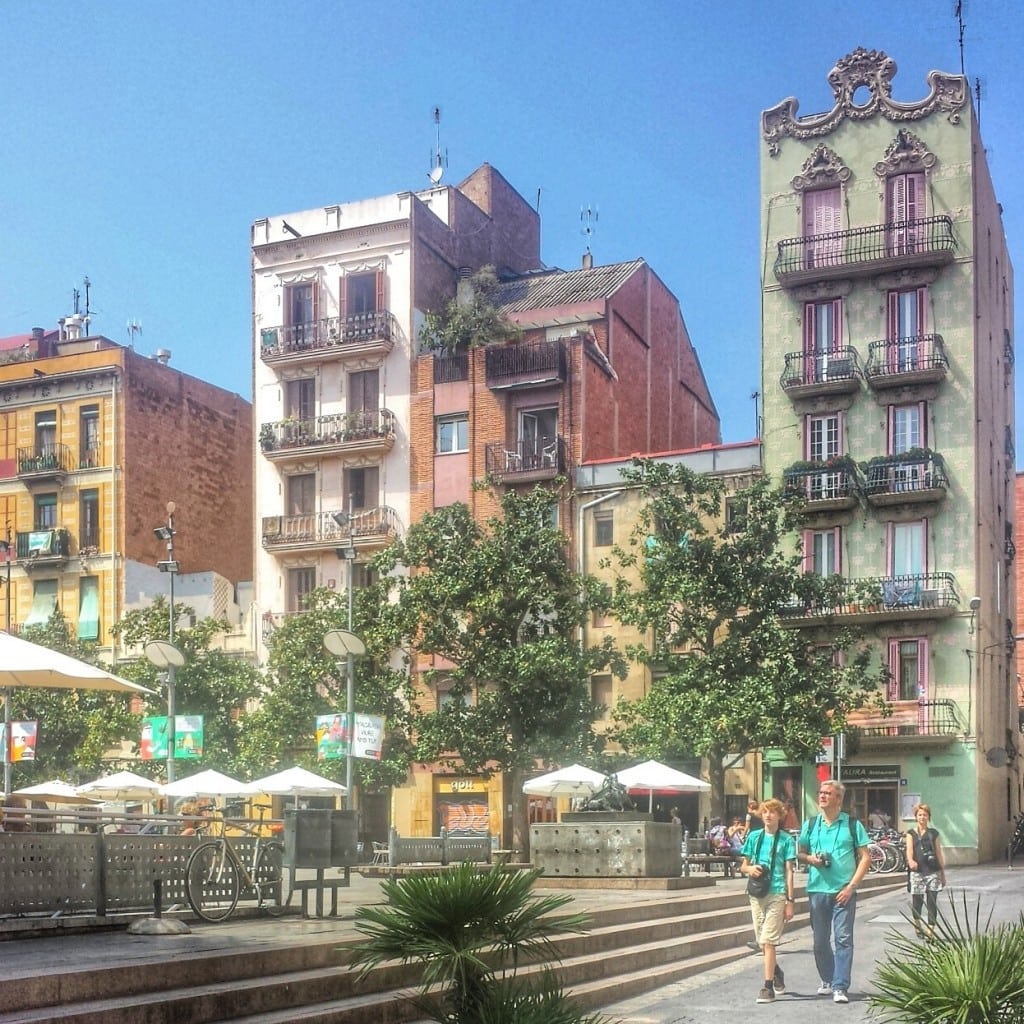 Our Stay
If you can't already tell, our best moments took place in the hotel's café!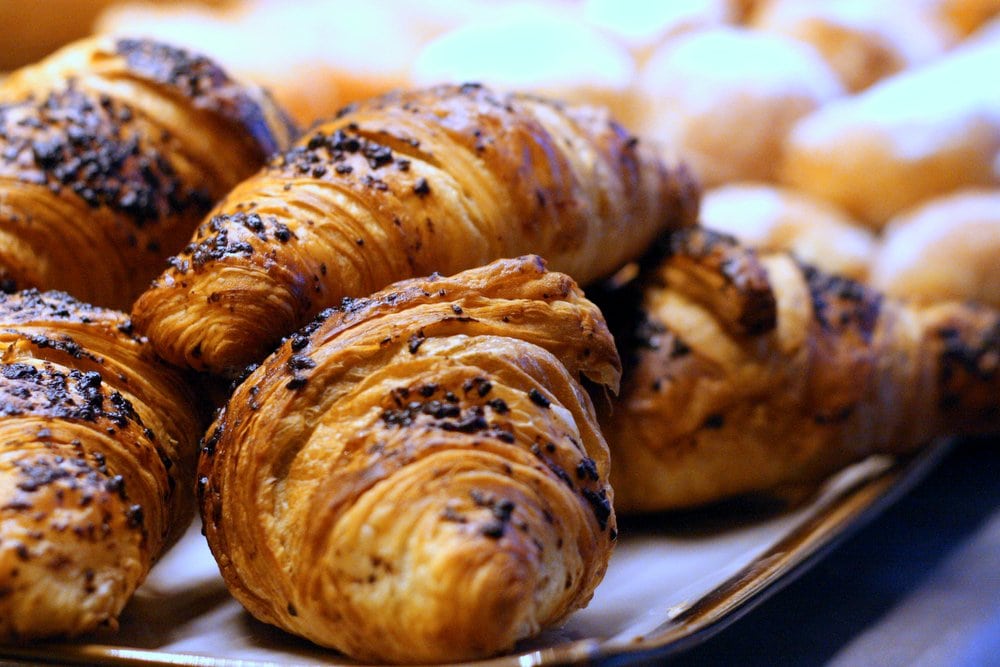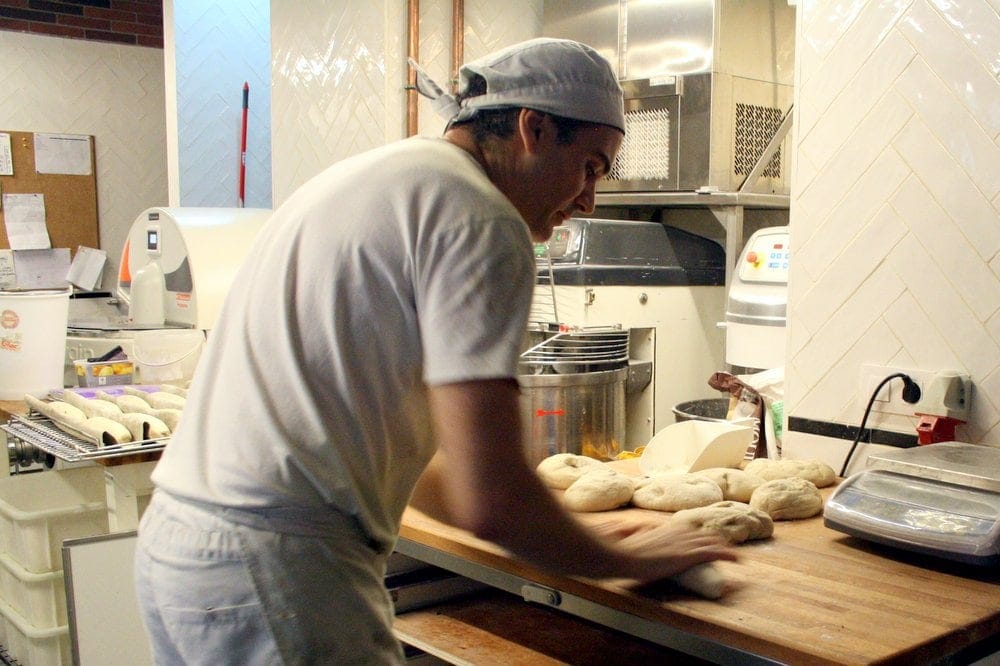 Would I stay at the Hotel Praktik Bakery again? Absolutely! A good value, comfortable design, and to-die-for breakfast, what more to ask?
Hotel Praktik Bakery
Carrer Provença, 279
[mappress mapid="52"]
Looking for more tips on where to stay in Barcelona? Check out my insider's guide!