As home to a unique local culture as well as a vibrant international crowd, Granada is full of diverse forms of entertainment any night of the week. And if there's one universal pleasure, it might just be enjoying a spectacular live performance, drink in hand, with friends. Sound like a great idea? Here are some of the best places to catch live music in Granada for an unforgettable experience.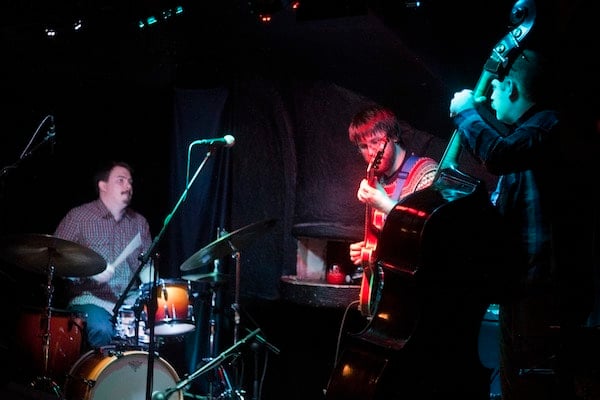 Top Spots for Live Music in Granada
1. Bohemia Jazz Cafe
This local favorite is a must for any visitor to Granada, whether or not you plan to catch a show. By day, Bohemia Jazz Cafe is one of the most popular cafes in Granada, filled with granadinos sipping milkshakes and enjoying crepes. By night, though, it becomes the place to hear live music in Granada. Multiple nights a week, you can enjoy a wide variety of styles, from jazz to Latin music and more.
Address: Plaza de Lobos, 11
2. Lemon Rock
Yes, Lemon Rock is a hostel. However, its quirky bar is popular among locals and visitors alike, making for a diverse crowd, and the modern, industrial decor make it a one-of-a-kind place to see a show. Its stage setup might make it the most unique place to see live music in Granada: the stage itself is small, in the middle of an internal atrium surrounded by balconies on each floor. You can even enjoy the show from up above! The musical acts are high quality, little-known talents that will take your breath away.
Address: Calle Montalbán, 6
3. Boogaclub
Ready to dance? At Boogaclub, you can enjoy live music in Granada while getting your groove on every day of the week—until 7 in the morning! Their live performances have wonderful variety—enjoy everything from funk, reggae, soul, hip hop and more. Head there on Sunday for a weekly jam session, or if you happen to be in town on a Wednesday, stop by for unique reggae performances.
Address: Santa Bárbara, 3
4. La Tertulia
The appropriately named La Tertulia (in Spanish, a tertulia refers to a gathering of artists and intellectuals) has been a staple on the Granada cultural scene since 1980. Besides being one of the most incredible venues for live music in Granada, they also showcase poetry readings, theater performances, workshops and more. There's always something going on—stop by and check it out!
Address: Calle Pintor López Mezquita, 3
5. Cafe Pub La Libería
From blues and acoustic performances to jawdropping flamenco shows, La Libería has it all. This no-frills venue has an unpretentious, friendly vibe, and walking in feels like entering a bar you've been going to your whole life. If hearing some of the best live music in Granada isn't enough, they also have quite a few pool tables and even host chess tournaments!
Address: Calle Duquesa, 8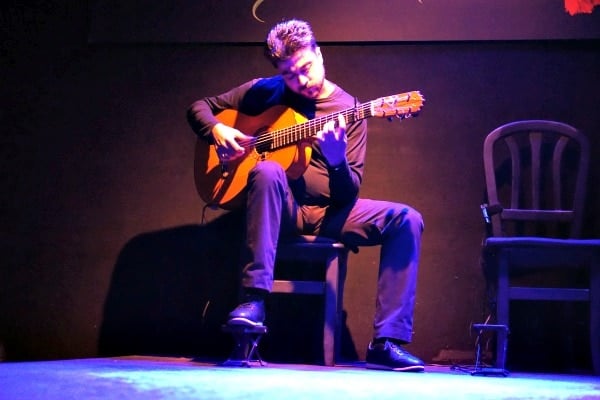 6. Bella Kurva
In addition to being home to some especially incredible craft beer, Bella Kurva also hosts some of the best live music in Granada. The unique decor and international fusion tapas make it stand out as one of the city's most diverse hangouts. The lovely outdoor terrace is packed on any given night with granadinos enjoying a beer or two—grab a table and join them!
Address: Calle San Jerónimo, 19
See Also: Discover more great places to enjoy craft beer in Granada.
Pin me!