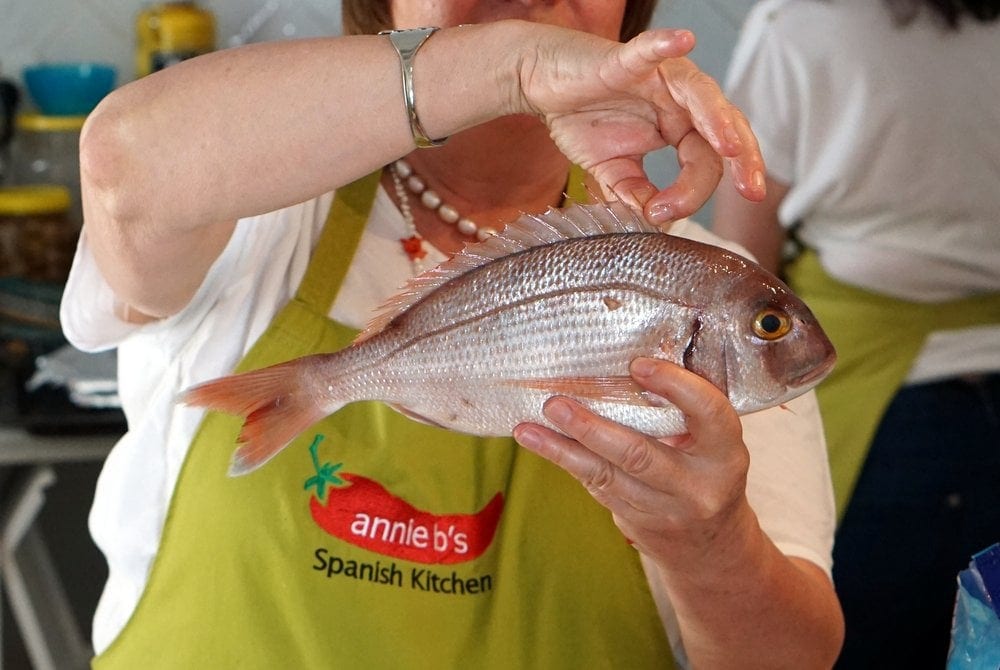 *SPECIAL TOUR* -- In September 2017 I'll be leading a 9-day tour through Andalusia, featuring a stop at Annie B's kitchen! Find out all info here: Devour Andalusia 9 Day Culinary Tour
Nearly everything I know about Andalusian cooking I learned from my mother-in-law. She's an excellent home cook, and in true Andalusian fashion never measures anything and never follows a recipe. Her cooking is simple, yet extremely flavorful, and her recipe for salmorejo is still the best I've ever tried.
But the Andalusian kitchen is so rich and complex that I could dedicate many more years to learning its nuances. Luckily, I had the chance to dive into some new recipes with my friend and cooking instructor Annie, the owner of Annie B's Spanish Kitchen.
Taking a cooking class when traveling is one of my favorite ways to spend a day. There's nothing like homemade food-- and it's even better when you've learned how to make it yourself, in the hands of a local expert! Here in Spain, I've taken cooking classes in Seville and in León, both of which were excellent experiences. So when I recently visited the beautiful village of Vejer de la Frontera the first thing on my list was taking a cooking class with my friend Annie, an expert in local Andalusian cuisine and sherry wines.
Alejandro and I met Annie and her four other students at the Barbate fish market and were quickly whisked through the colorful market stalls in search of the freshest local almadraba tuna and small fresh anchovies. I knew Annie from my work in Spain's travel and tourism industry, but actually met her for the first time only recently when she joined one of our Madrid tapas tours. But, this time, we were on her turf, only a short drive from Alejandro's hometown but what feels worlds away from the hustle and bustle of Madrid.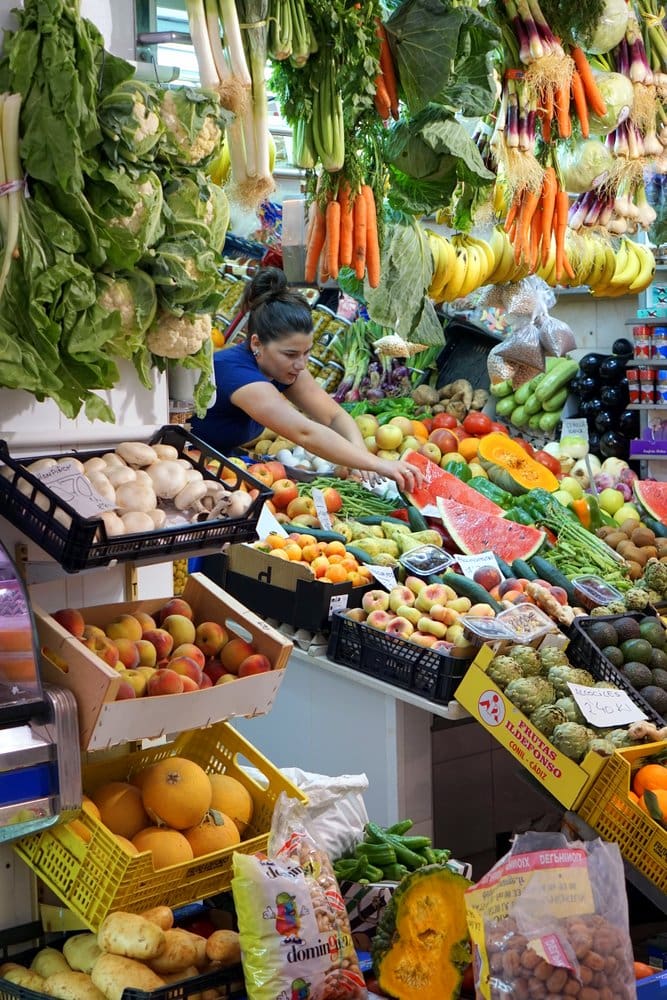 Shopping at the Barbate Market
The Barbate Market is small and unassuming but is arguably where some of the world's best tuna and fresh fish is sold daily. Annie compared stalls for the best cuts of tuna, a whole octopus, and plenty of fruits and vegetables. Everything would be used during the week's cooking classes held at her home and cooking studio in the gorgeous white village of Vejer de la Frontera.
Time to Cook
After the market, we made a quick pit stop for some pre-class fuel at a local venta, where we tried melt-in-your-mouth zurrapa, a paprika-infused lard spread with chunks of Iberian pork, and some local alfajores de Medina Sidonia (a delicious Moorish influenced cookie, made with ground almonds and hazelnuts and lots of spices and sesame seeds), which are perfect with coffee.
Well-prepared and back in Vejer, we marveled at Annie's gorgeous home and kitchen, which was perfectly cool on the hot Vejer day (as most traditional Andalusian homes are). On the menu? A lot. I was surprised to learn we'd be preparing four dishes, a sauce, and a dessert! All while learning about local sherry wines, of course-- Annie's specialty.
What we Made
Boquerones Fritos (Fried Anchovies)
Gambas Hervidas (Boiled prawns with Garlic Chili Dipping Sauce)
Atún Encebollado (Tuna and Onion Stew)
Pescado a la Sal (Whole Fish Cooked in a Salt Crust)
Salsa Verde (Green Sauce)
Tarta de Chocolate y Almendra (Chocolate and Almond Cake)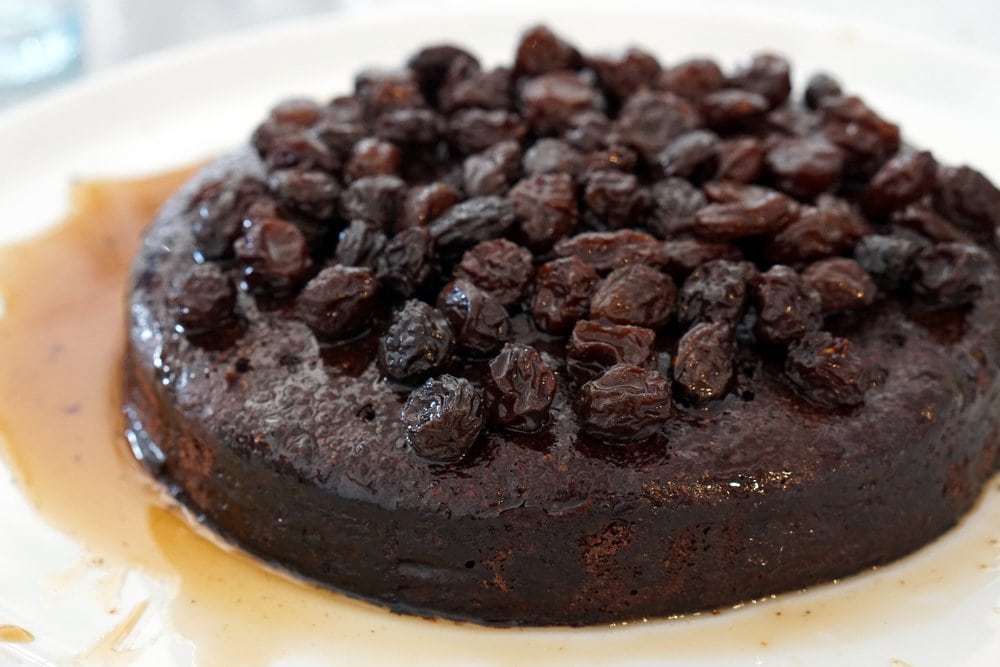 Sherry Pairings: Manzanilla (for the anchovies and shrimp), Amontillado (with the tuna stew) and Pedro Ximenez with dessert! We enjoyed local white wine with the fish.
How to book
Annie B. offers different classes and packages all year round, and you can see current availability on her website or get in touch with her for more information. The other (lovely) ladies who shared the kitchen with us that day were staying a total of four days for all sorts of delicious classes (including one dedicated to Andalusian and Moroccan salads-- yum!).
*If you book, please let Annie know I sent you her way!
Have you done a cooking class while traveling? Where?
If you're headed to Madrid, Seville, Malaga or Barcelona as a part of your gastronomic getaway, be sure to check out my Devour Spain Food Tours and Tapas Tours!