Before I moved to Spain, I was already familiar with some of the country's most common stereotypes... tapas, bullfighting, and of course flamenco. But upon arrival, I found that each of these clichés was much more complex than most foreigners ever realize.
Although I'm obviously obsessed with tapas (who isn't?), flamenco was the tradition that fascinated me most. It's everywhere you look in Madrid, a constant presence in the touristy tablaos and the souvenir shops selling polka-dot dresses. But I was curious about its true essence, and the concept of duende; the artistry and emotion that have made this style of music and dance one of Spain's most iconic symbols.
See also: Where to see the best flamenco in Madrid
If you're curious too, take a trip to the southern region of Andalusia, where flamenco originated. One of the best places to see flamenco is Granada, a city also famous for its traditional tapas and the majestic Alhambra.
Here are five places where you'll find flamenco that lives up to the hype.
The best places to see flamenco in Granada
1. Zambra María la Canastera
High up in the Sacramonte neighborhood, this venue is a traditional cave home with whitewashed walls. The main event takes place in the narrow living area, with hanging copper pots crowding the ceiling. It takes its name from one of the city's most famous flamenco stars, who once lived here with her family. In fact, the guy taking your tickets is actually María's son, who now operates the business.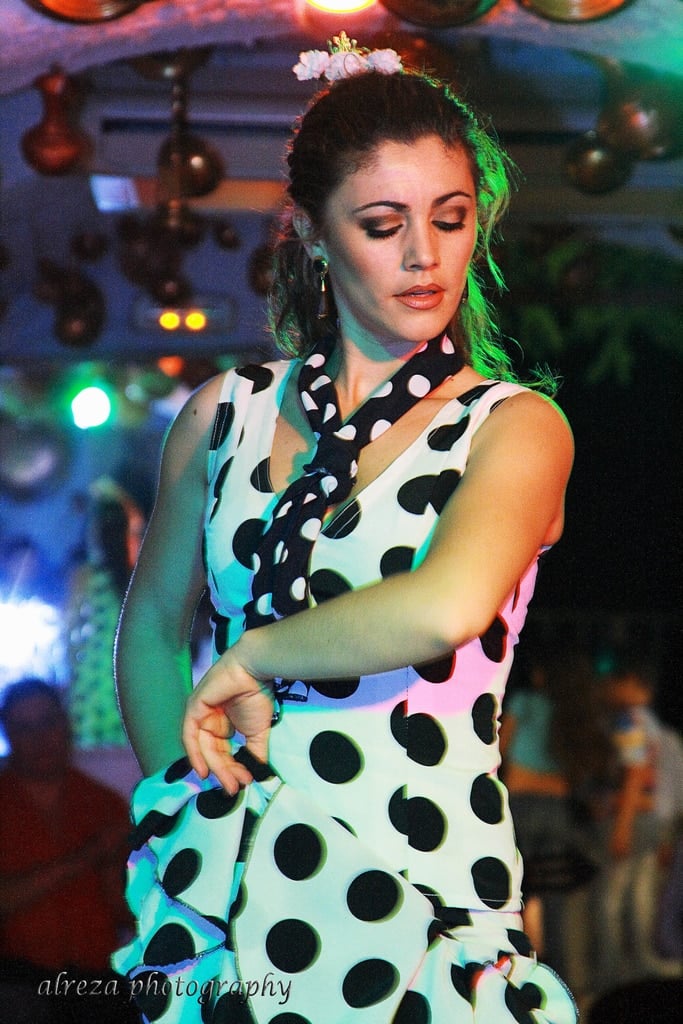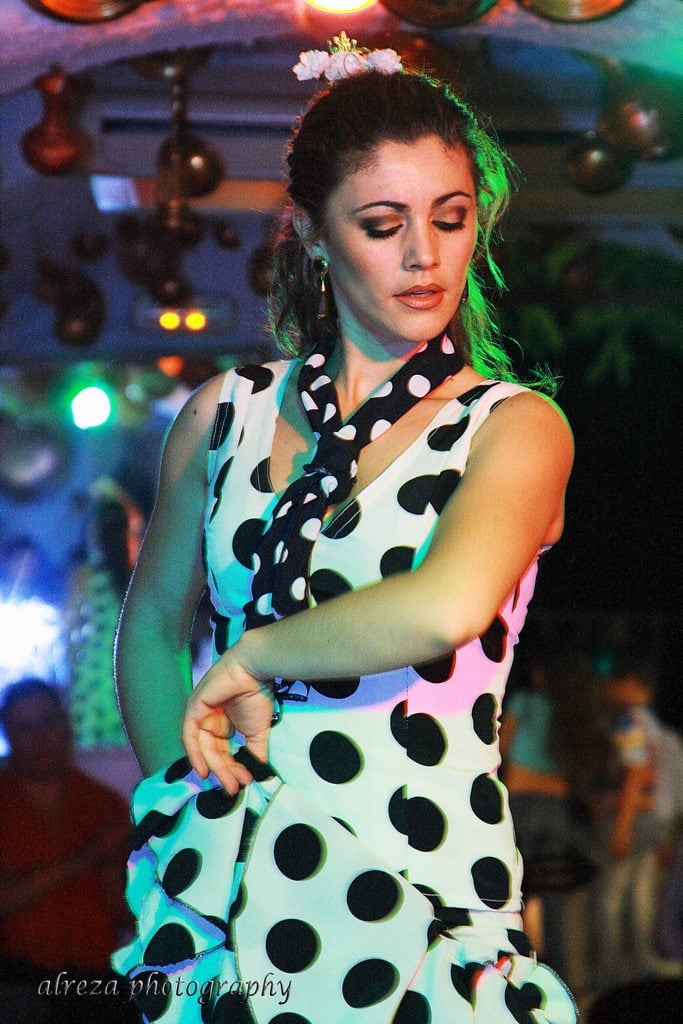 This was the first place I ever saw flamenco, and I can personally attest to the power and passion of its shows. A few incredibly talented men and women sing and dance just inches away from the audience, allowing you to experience the emotional performance up close and personal. It's no secret that this is one of the coolest venues in the city (its fame was further heightened by a visit from Anthony Bourdain), and you're sure to be surrounded by tourists. But hey, they're here for a reason—and a visit to this place is certainly worth rubbing shoulders with a few dozen other guiris.
Address: Camino del Sacromonte, 89
2. El Tabanco
El Tabanco proves that it's possible to see truly authentic flamenco in Granada without settling for the expensive package deals that many of the bigger venues offer. However, if you're looking for the vibrant spectacle of a full-on dance performance, you won't find it here. Instead, you'll be treated to the other side of flamenco culture: the music itself. Several nights a week, talented singers and musicians gather here to play for a small crowd of appreciative locals and tourists alike.
The entry fee is just €6, and once inside you can enjoy various tapas and regional wines. The little patio only has space for a dozen or so guests, making the whole experience extra intimate. And in case you want to switch it up, El Tabanco also offers jazz nights on Tuesdays.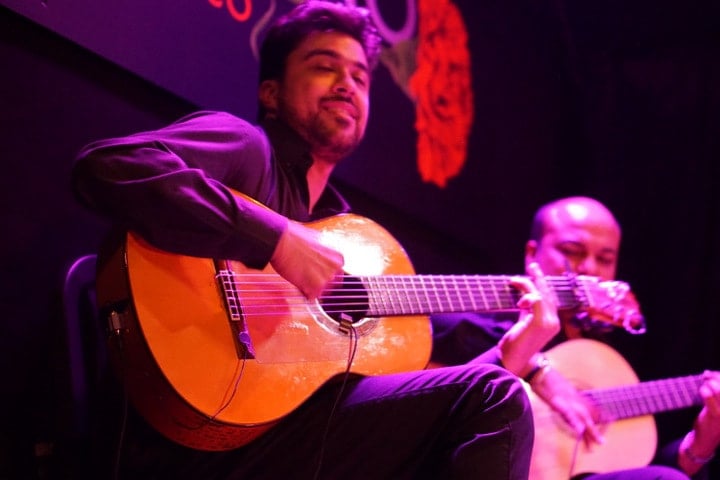 Address: Cuesta de San Gregorio, 24
3. La Casa del Arte Flamenco
Equally impressive but considerably more formal, Casa del Arte is a cultural space designed to showcase the art of flamenco in Granada in its truest form. Instead of a cave home or a casual patio, this place has a 40-seat theater with a small stage. Tickets are a bit pricier than some of the more casual venues, and there's no drinks and dinner deal like you'll find at larger spaces. But I seriously doubt you'll miss it. Here, you get exactly what you pay for; top-notch, beautiful performances by some of Spain's best professional dancers.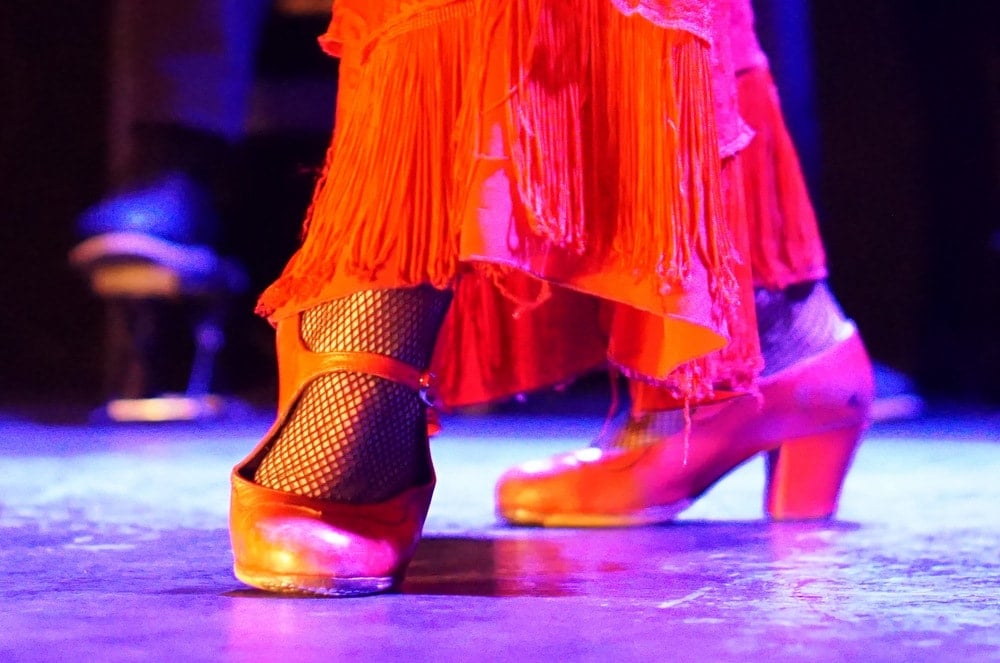 Address: Cuesta de Gomérez, 11
4. Jardines de Zoraya
Alright, I admit it: this place seems a bit touristy from the outside... and the inside. But if you're going to spring for one of the extravagant dinner deals that tempt travelers at every turn, at least pick this one. This full-service restaurant in the Albaicín neighborhood features a large outdoor patio, a bar, and an indoor dining room with a stage on one side. You'll need to book in advance to get a table for one of the nightly shows, and the entrance fee is a bit pricey. But it's a lovely place to spend a long evening, and the food is totally worth it; I recommend the salmorejo, an Andalusian specialty.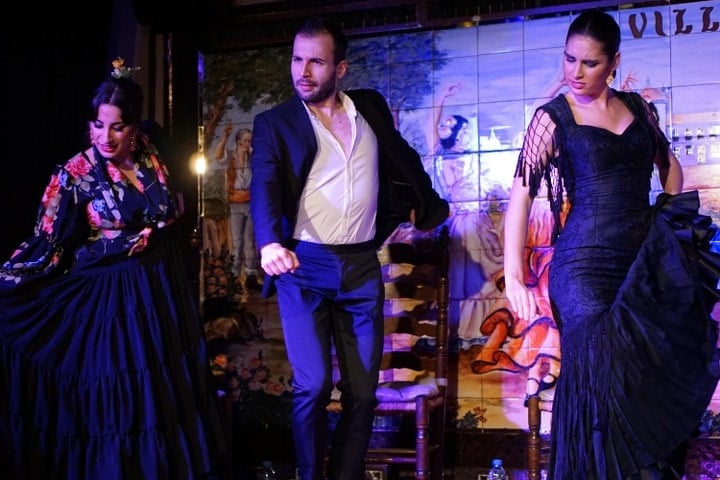 Address: Calle Panaderos, 32
5. Peña la Platería
Open since 1949, this award-winning venue proudly claims to be the oldest flamenco club in the world. Throughout its history it's hosted some absolutely legendary dancers and musicians, who often gathered for tertulias flamencas to perform, collaborate, and enjoy each other's company. These days they only offer shows once a week, so make sure to plan ahead if you want to catch one. If you're in town for longer, you can even sign up for weekly classes to learn the basics of flamenco guitar and singing. Bonus: the peña's privileged location in the Albaicín offers stunning views of the Alhambra.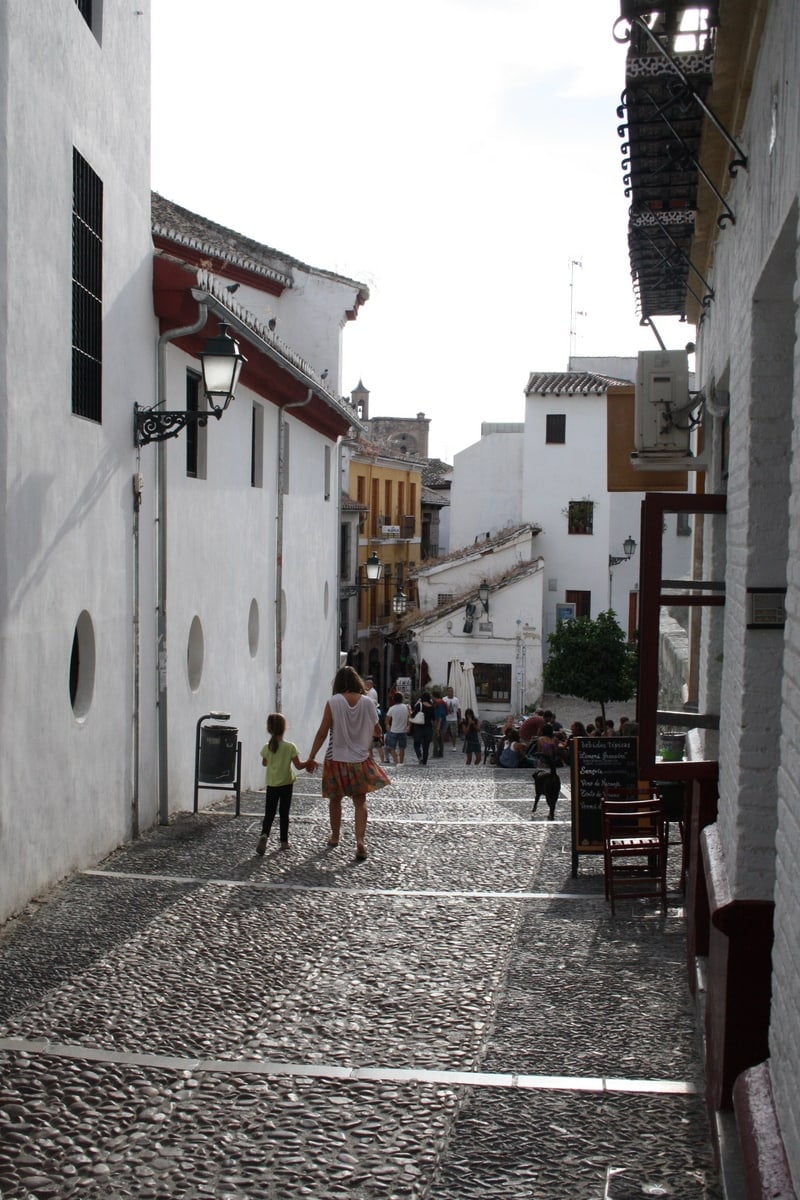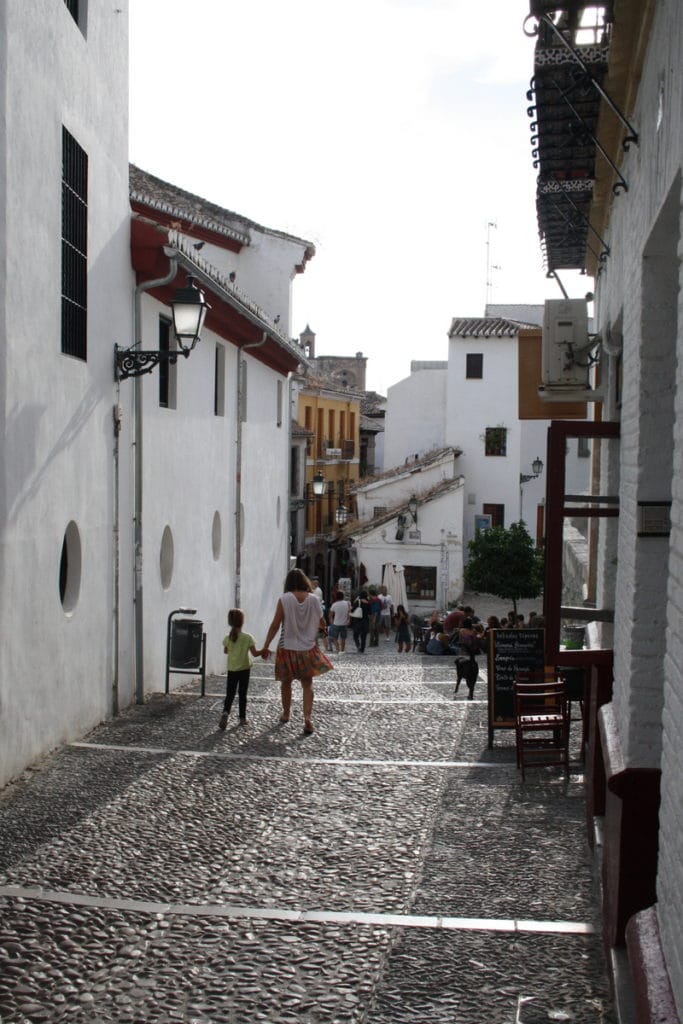 Address: Placeta de Toqueros, 7
Visiting Granada? Other Granada Resources
What do you think-- are these the best places to see flamenco in Granada? Feel free to leave us a comment if we missed your favorite place!
Pin me!