This blog post was originally posted on May 18th, 2016 and was updated on November 21st, 2017.
Malaga's cruise port is located right next to the city center, and with the city being as walkable as it is, that means that even a quick stop on your cruise gives you time to explore the historic center and see the best that Malaga has to offer. With so many things within easy reach of the port, there are lots of things to do in Malaga for cruisers. Here's how to ensure you have a perfect visit to the capital of the Costa del Sol.
Top Things to Do in Malaga for Cruisers
1. Visit the city center
Malaga's port—the arrival point of your cruise ship—was redeveloped in 2011, and the new, modern area has lots of nice shops and restaurants, as well as the city's newest newest museum, the Center Pompidou. But as nice as it is, it's very easy to explore further afield from here.
Head east if you are planning to spend the day at the beach.
Head west towards Plaza de la Marina if you want to explore the city center. You'll also find the Tourist Information Office in this square.
To explore the historic center of Malaga: From Plaza de la Marina you'll enter the center of the city via Calle Larios. This is most popular shopping area in Malaga, as well as one of the most beautiful—and expensive!—streets of the entire city. From here, you can explore the small side streets and hidden alleys, allowing you to discover the squares and monuments that have made Malaga famous—all of which ooze with irresistible charm.
2. Get to know Picasso
Given that Picasso was born in the city, and that malagueños are still very proud to call him one of their own, Malaga is the perfect place to get to know him a little better.
Go to Plaza de Merced to visit his birth house, which is open today as a small museum housing personal items such as his baby clothes and family photos. Then, be sure to stop for a photo op with the statue of the man himself, which is sitting on a bench on the edge of the square.
Then head to one of the most popular museums to visit in Malaga, the Picasso Museum, consisting of two floors dedicated to the works of Malaga's greatest artist. However, don't come here expecting to find his famous pieces, which are housed in big museums all over the world. What you will find is essentially the development of his life as an artist—including many of his unknown and early works—making for an interesting and educational visit for any art lover!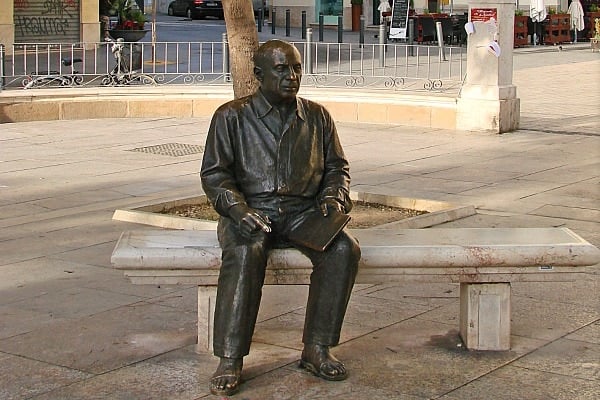 3. Find shade in the park
Parallel to the port, you'll find Malaga's 300-meter-long park filled with plants and trees from all corners of the globe. Aside from the beautiful flora and fauna, there are fountains, statues, and many benches to sit down and rest for a while.
The park might be located close to the city center, but you'll feel like you've been transported to another world. The vibe is extremely chill here, with plants and trees providing shade, making it a place that both visitors and locals alike love to relax in. And if you're traveling with the whole family, there's even a playground in the middle of the park so kids can play.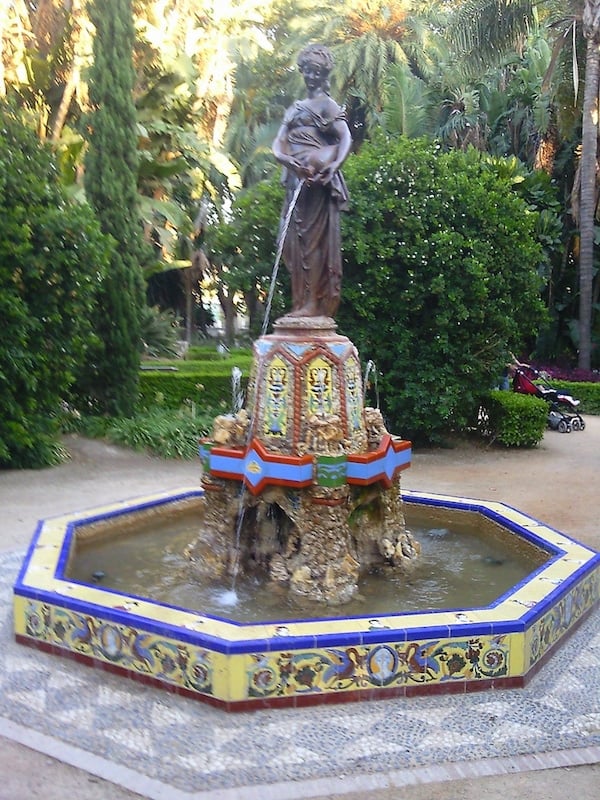 4. Discover Malaga's history
Malaga is almost 3,000 years old, and even today, you can still see remnants from the many different civilizations that have come and gone, often in the form of impressive monuments. If you're in town for just a few hours, you probably won't find time to go inside every monument, but you can definitely marvel at the architecture from the outside.
Cathedral: Malaga's cathedral is the second largest in Andalusia, and only one of its two towers was every completed. Surrounded by a beautiful square and gardens with orange trees, it's an absolute must-see when you're in the city.
Roman Theater: Once used by the Romans to put on entertaining shows, this age-old amphitheater is still used every now and then even today. When performances aren't taking place it's free to enter, so sit down on one of the seats and feel what the Romans felt all those years ago.
Alcazaba: High above the Roman Theater, you can see the Alcazaba, one of the two Moorish fortresses that still stand in Malaga today. Go inside and you'll be treated to fabulous views over the city center, as well as beautiful gardens, patios, and Arabic architecture.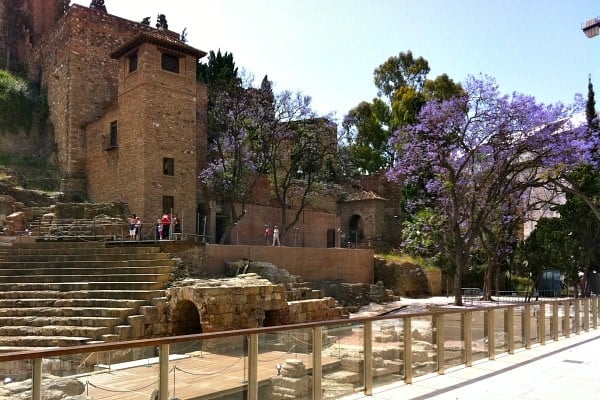 5. Eat And Drink Like a Local
The best way to get to know a city is to eat and drink like the locals—and with the locals! Skip the touristy restaurants and head instead to the typical tapas bars that malagueños have been frequenting for generations. This is where you'll find the heart and soul of the city as you strike up a conversation with locals over ice-cold beers and fresh, simple tapas. What could be better?
See Also: The best traditional tapas bars in Malaga & where to eat near the cruise port in Malaga
Pin me!
Photo Credit: Nick Kenrick