This blog post was originally posted on August 22, 2016 and was updated on December 5, 2017.
Malaga is an easy city to get around—after all, you can walk almost anywhere! But if you feel like exploring further afield or just feel a little tired after pounding the pavement for so long, you'll want to find another way to move around town. You could go by bicycle, hop on a bus, or even explore the city on a segway! To help you work out what's best for you, be sure to read up on how to get around Malaga.
Getting Around Malaga: Everything You Need to Know
1. Malaga is a walkable city
You may be surprised about how compact Malaga's historic center is. Most of the main tourist attractions in Malaga are within walking distance of each other, and most of the historic center is car-free, making it great for strolling. Plus, with the sunny weather, it's always nice to set out on foot.
It takes less than 20 minutes to walk from the city center to the beach. And it just so happens the walk is very scenic, passing by the park and the modern port area!
2. Ride a city bike
Malaga has 29 kilometers of cycling lanes, so biking is a very convenient and cheap way to get around town. Check out the complete guide to renting bikes in Malaga and get ready to spend a perfect day exploring the city on two wheels.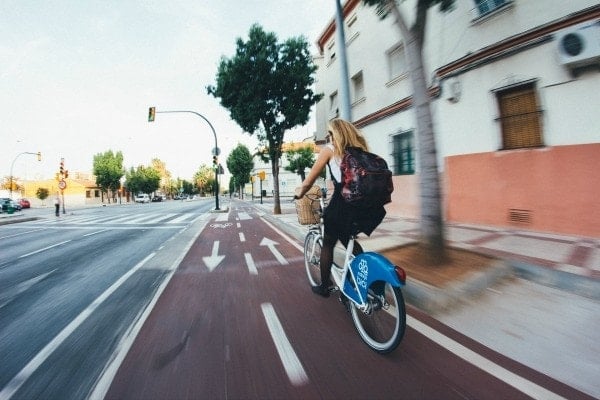 Ride a city bike in Malaga. Photo Credit: Leo Hidalgo
3. Hop on a bus
Malaga City Center: If you just want to explore the historic center by bus, you can go on the City Sightseeing "hop-on-hop-off" buses. These bright red buses take you to all the main sights of Malaga in 1.5-hour circuit, with a ticket valid for 24 hours. This means you can get off at any stop and continue the tour later if you want. All the tours are multilingual and you can join the bus from any of the official bus stops between 9 a.m. and 8 p.m.! The ticket price is 15 euros for adults and seven euros for children.
Around Malaga: EMT, Malaga's urban buses, offers a great service that connects the city to places outside of the city center. This is perfect if you want to take a day trip such as visiting any of the cute fishermen villages near the city. Check the website to see routes and timetables.
4. Cruise the city by segway
A very modern way of getting around Malaga is by segway! This cool and unique experience can only be done with a guide, but it is a fun way to see the sights. You get to enjoy the fresh air, you move around very quickly, and it doesn't require any physical effort. Segway Malaga Tours offer 1 or 2-hour segway tours, with prices starting at around 30 euros per hour.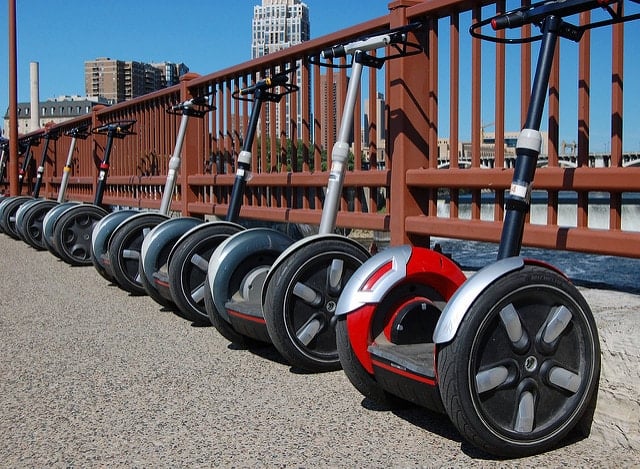 Keep exploring: Top day trips from Malaga
Pin me!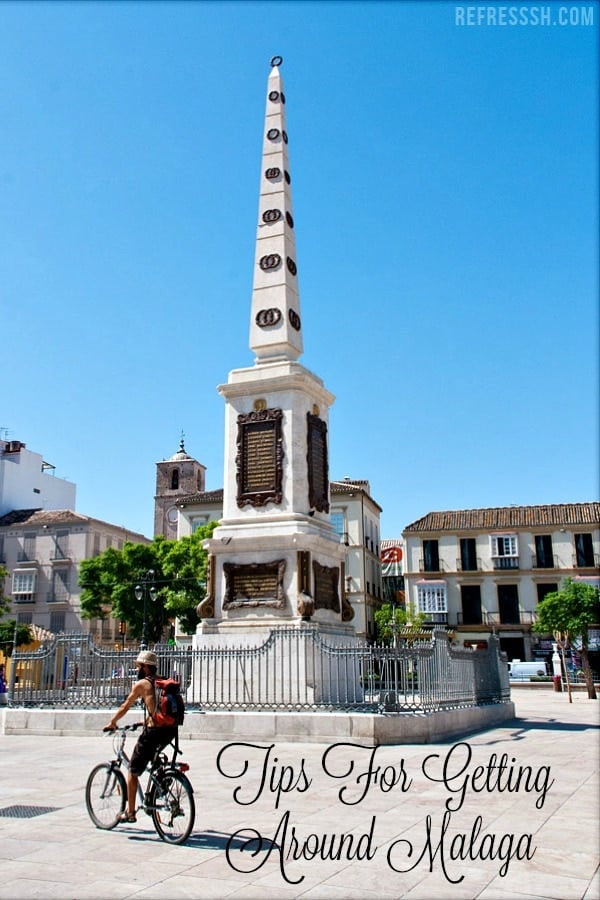 Photo Credit: We love Costa del Sol