This blog post was originally posted on May 18th, 2016 and was updated on November 21st, 2017.
Even the most seasoned traveler can sometimes miss important details and experience unnecessary stress on their vacation. But when there's so much sun, fun, and cerveza to be enjoyed in Malaga, why arrive unprepared and waste time? Here are some top travel tips for Malaga from insiders to help you prepare the perfect vacation.
Essential Travel Tips for Malaga
See Also: Guide to Getting Around Malaga & How to Make the Most of a Layover in Malaga
2. Venture further afield to check out the beaches
See Also: Best Beaches in Malaga
See Also: Where to Rent Bikes in Malaga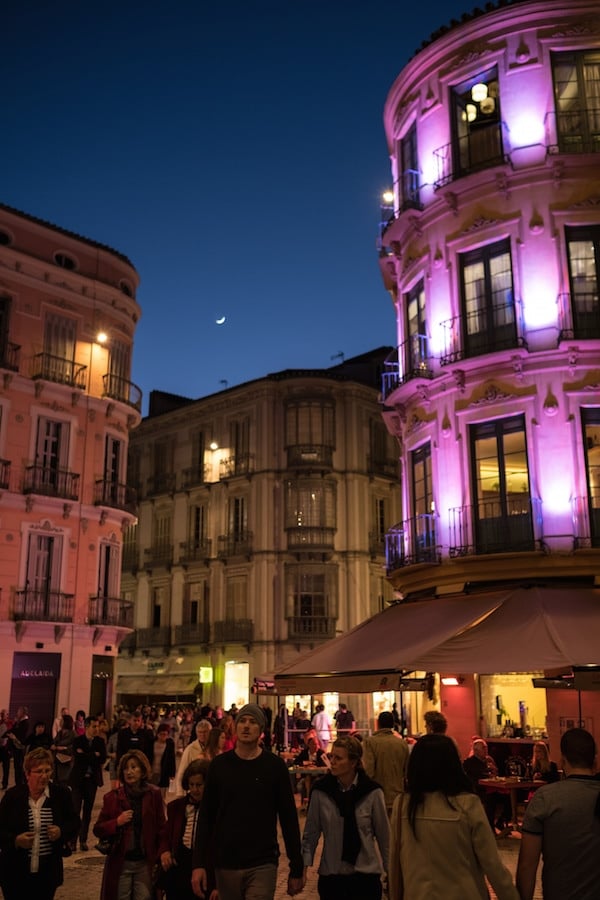 Lunch: Restaurants and bars usually open their kitchens for lunch anytime between 12:30 and 1:30 p.m., but most locals won't start arriving until after 2.
Dinner: Restaurants start serving food around 8:30 or 9 p.m., but if you turn up as soon as the kitchen opens, you'll likely be the only person there. 9:30 or 10 p.m.—or later—is when most Andalusians sit down for dinner.
See Also: The Ultimate Travel Guide to Malaga
5. Eat tapas, but don't order too many at once
While going out for tapas in Malaga is an exciting (and delicious!) experience, it can be hard to understand the protocol in tapas bars. While things vary from place to place, there's one golden rule: don't order too many different tapas at once. Food usually comes as it's ready, so start slow by just ordering one or two tapas to go with your drink. Then after you've devoured the first round, go in for seconds. Repeat, or head off to another tapas bar and see what's on offer there.
6. And after you've eaten your tapas, ask for the bill!
A talking point among many visitors to Spain is how on earth do you get the bill at the end of the meal? The answer is pretty simple: just ask for it! A simple "la cuenta, por favor" will work just fine, but if you don't ask, the bill won't be brought to you. Here in Spain, it's considered rude to put the bill down if the guests have not asked for it, and usually once you have your table (or place at the bar), that spot is yours until you are ready to leave, even if you have finished eating.
If you're planning to get some sightseeing under your belt while you're here, plan as much as you can for a Sunday, when Malaga's most renowned monuments and museums offer free entry. The Picasso Museum is free for the last two opening hours on Sundays, and both the Alcazaba and the Gibralfaro Castle—Malaga's two Moorish architectural wonders—are free on Sunday afternoons.
Hot Tip: The Roman Theater and Contemporary Art Centre are always free.
See Also: Top Things to Do in Malaga on Sundays
8. Do say 'salud' in one of Malaga's iconic bars
Malaga's original wine making region (D.O. Málaga) is dedicated to entirely sweet wines, and there are two iconic bars in the city center where you can try it. Yes, they're mentioned in practically every guidebook, article or website about Malaga, but this is a classic malagueño experience that you simply can't miss.
Antigua Casa de la Guardia: Entering this small bar located in between the city center and the port is like stepping into a time warp. The long back wall is lined with over 20 different barrels filled with local wines of varying degrees of sweetness. Prop yourself up at the bar, grab yourself a Pajarete 1908, and take note of your bill being etched in chalk on the bar in front of you.
El Pimpi: Located smack bang in the historic center of Malaga, this place is a classic for sipping on a glass of Malaga Virgin (sweet wine). The long bar opens up into a seating area with old barrels lining the walls, many of which bear the signatures of famous people who have visited.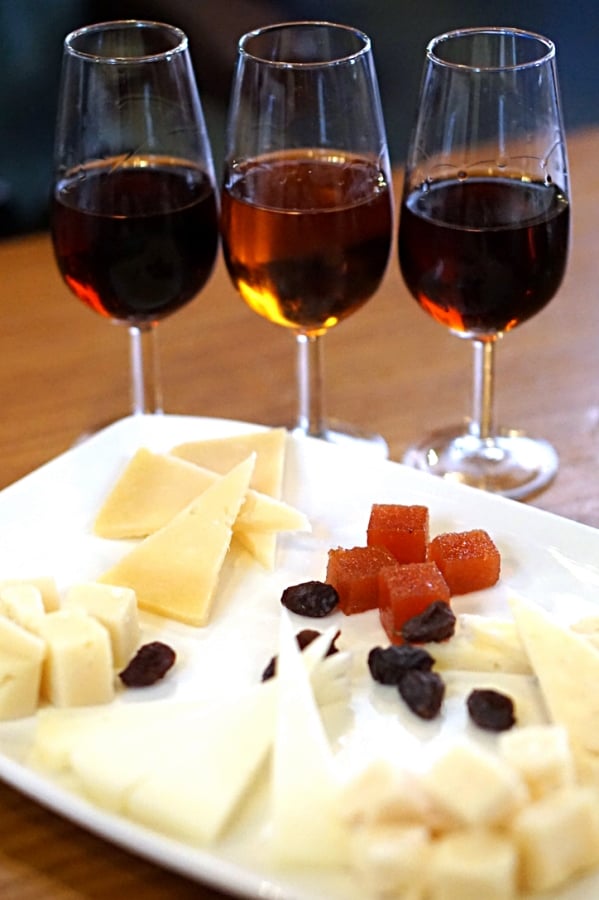 See Also: Malaga's Top Wine Bars
Pin me!