It's time to start decking the halls, stringing up lights and eating lots of turrón!
Valencia in December is magical. There's a tangible sense of excitement in the air as the locals prepare for the several-day string of festivities that lasts from Christmas Eve until January 6. And as Spain's third-largest city, this means there's no shortage of things to see and do. Here's what to expect when visiting Valencia in December.
Photo Credit: Marcela Escandell, Text Overlay: Devour Valencia Food Tours
Oh, the weather outside is...not-so-frightful
You'll still need a coat, but the weather in Valencia in December is pleasantly surprising compared to most of Europe. Temperatures hover around 10 degrees Celsius and can even reach up to 15 at the beginning of the month. However, night temperatures usually hit around 5 degrees, so bundle up for your evening paseo!
Your chances of seeing snow in Valencia capital are slim to none. Fortunately, the possibility of rain is also relatively low. While December does see more rain than the summer, chances of a rainy day in Valencia in December are only around 26 percent. The mild Mediterranean climate also provides for plenty of sunshine and few clouds.
Eat your heart out
The holiday season in Spain means turrón. What better place to try this unique Christmas treat than in its birthplace? Turrón has its origins right here in the region of Valencia—in the nearby town of Jijona, to be exact! Like many Valencian sweets, you can taste the Moorish influence from the very first bite.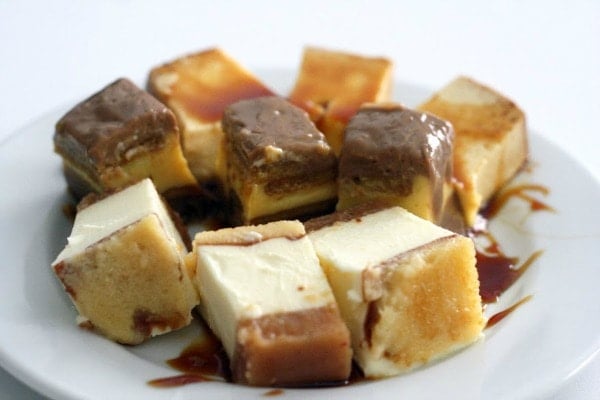 Don't have much of a sweet tooth? Warm up with one of the region's hearty local dishes! While we love paella as much as the next valenciano, why not try something a little different? A delicious bowl of arroz caldoso—rice swimming in broth—is a great way to warm up. We're also crazy for fideuà, paella's noodle-based cousin.
Holidays in Valencia in December
They don't call it "the most wonderful time of the year" for nothing! December is host to quite a few national holidays throughout Spain. While many Spaniards will take advantage of these days to enjoy time with their loved ones, visitors should keep in mind that some businesses may be closed on these days.
December 6: Constitution Day. The first of Spain's many national festivos throughout the month commemorates the signing of the country's constitution in 1978.
December 8: Feast of the Immaculate Conception. Since this national holiday falls just two days after Constitution Day, many Spaniards will take December 7 off as well. This is popularly known as a puente, which means "bridge" in Spanish.
December 24: Christmas Eve. This is arguably even more important than Christmas Day in Spain! On Christmas Eve, or nochebuena, families gather for a deliciously extravagant home-cooked dinner. The several-course meal is the perfect time to catch up with loved ones.
December 25: Christmas Day. Navidad is typically spent at home with the family. It is not as big of a gift-giving holiday as in other countries. Most families still follow the tradition of the Three Wise Men bringing the gifts. This means that the majority of children won't open presents until January 6. However, in recent years Santa Claus has enjoyed a surge in popularity as some Spanish families have adopted this tradition.
December 28: El Día de los Santos Inocentes. Watch your back! Spain's answer to April Fool's Day is a fun addition to the holidays. The locals probably won't pull pranks on unsuspecting tourists, but watch out for amusing "news" stories and other mischief.
December 31: New Year's Eve. Much like at home, Spaniards love a good party to ring in the new year. Be sure to have your 12 grapes ready to go so you can eat them as the clock chimes midnight!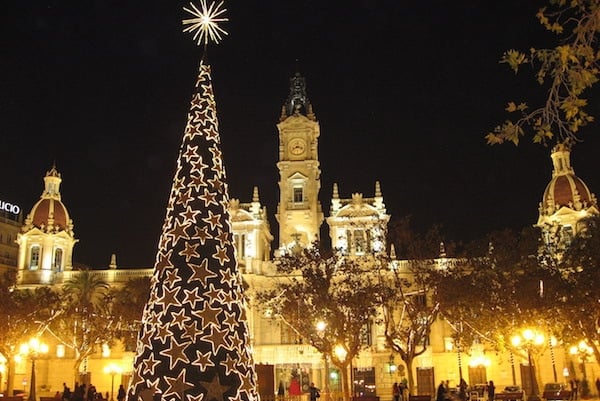 Enjoy the festivities
From Christmas markets to the annual fun fair to a spectacular holiday circus, there's no shortage of things to do in Valencia in December. There are also dozens of art exhibitions, plays, concerts and more throughout the month.
One of our favorite ways to experience the vibrant Valencian culture? A food tour, of course! Join us for a morning of exploring Valencia's most emblematic market and other local favorites, or eat your way around the trendy Ruzafa district in the evening. We can't wait to be a part of your holiday memories!