As one of the most important tourist attractions in Spain, the Alhambra deserves a well-planned visit.
Figuring out when to visit the Alhambra requires some prior thought. You don't want to spend your day fighting off crowds and jostling to get the best pictures. Our guide to when to visit the Alhambra will help you plan your day, as well as decide the best time of year to go if you haven't gotten to that point in your travel plans yet.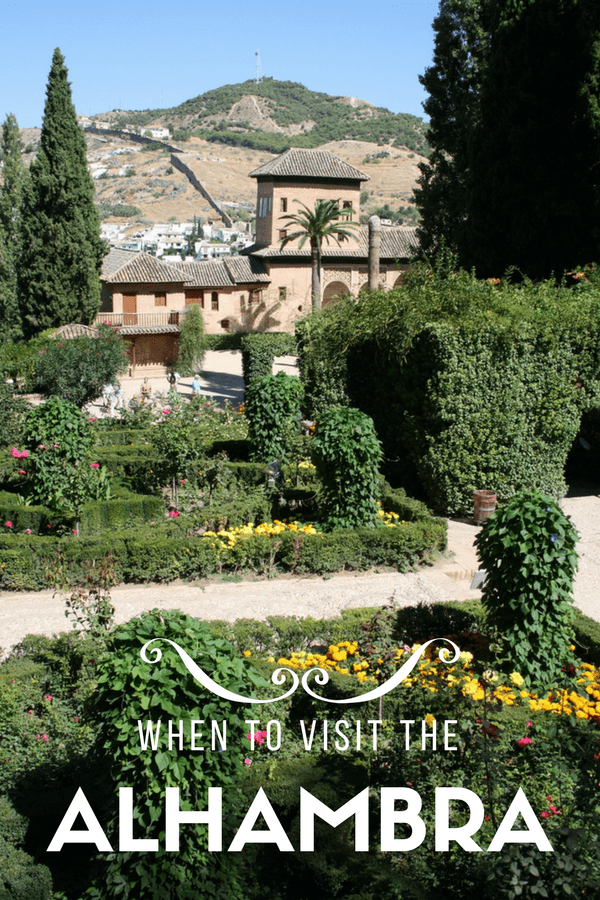 In the morning
Our personal recommendation for when to visit the Alhambra would be at about 10 a.m. This way, you won't have to wake up too early, but you'll still beat the crowds that inevitably arrive later in the morning or afternoon. This is also a great time to take a guided visit. Since these tours typically last two and a half to three hours, starting around 10 in the morning means you'll be finished and ready to head into town for lunch.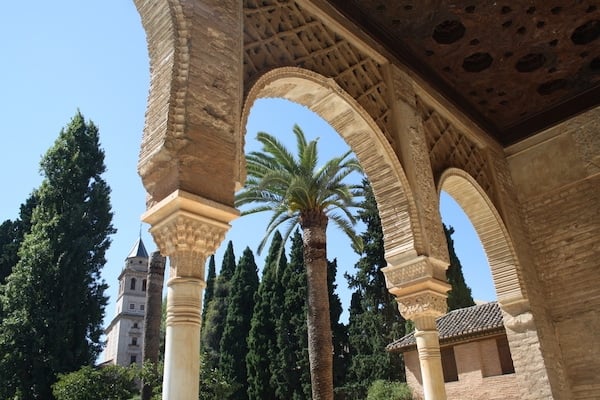 During locals' lunch
Can't make it in the morning? Another great idea for when to visit the Alhambra is around 3 p.m. At this time, there won't be nearly as many locals or Spanish tourists—they'll all be eating lunch! There will still be visitors from other countries, but the crowds will be noticeably thinner during this time. This window also gives you plenty of time to enjoy one of the best times of day in Granada: the evening!
An earlier visit to the Alhambra leaves your evenings free for a food tour! Cap off an incredible day of sightseeing with a stroll around town and amazing local food.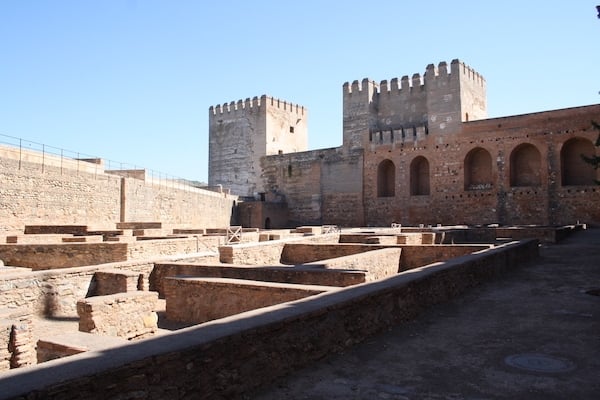 Best seasons
Still not sure when to visit the Alhambra as far as time of year? Spring and fall are easily the best seasons to come to Granada. From April to June as well as in October and November, the weather is comfortably warm without the overwhelming heat that blankets Andalusia in the summer. Spring is an especially wonderful time to see the Generalife gardens in full bloom!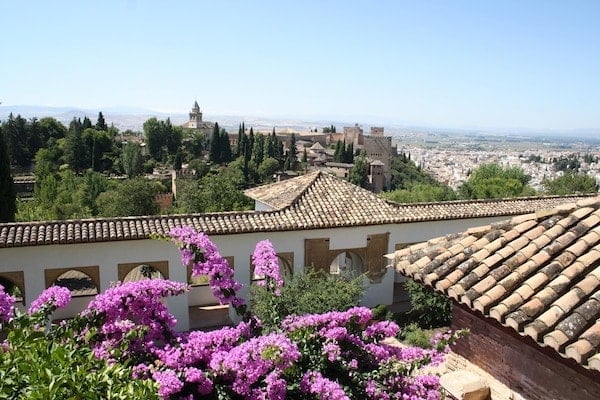 In December
Despite the beautiful weather during spring and fall, both are part of peak season in Granada. If you're wondering when to visit the Alhambra for the smallest crowds, consider coming in December. This special time of year is especially magical in Granada, yet few tourists visit during this time. Make like a local and stop for some churros and chocolate while admiring the iconic Alhambra and the Christmas lights twinkling all over town!
The Alhambra is huge, and you're sure to be hungry after your visit. End your day with a food tour and fill up on tasty tapas and great local drinks! History, culture, great company and more await you on your Devour Granada experience. We hope to see you soon!
[insert-products-horizontal product_ids=7,8]
Life is too short to speak one language and stay in one place. Three years ago, this philosophy took me from familiar Ohio to sunny southern Spain. Usually drinking tinto de verano, reading Lorca, or attempting to dance flamenco (not all at once). Follow my blog, Viatic Couture, for more.
Latest posts by Lindsey Zimmerman (see all)