Enchanting, beautiful Granada is full of secrets just waiting to be discovered. From the world-famous Alhambra to the unknown surprises awaiting you in its cobblestone streets, there's so much to explore in Granada. Spending 7 days in Granada will give you enough time to live like a local and get off the beaten path in addition to seeing the city's most iconic sights.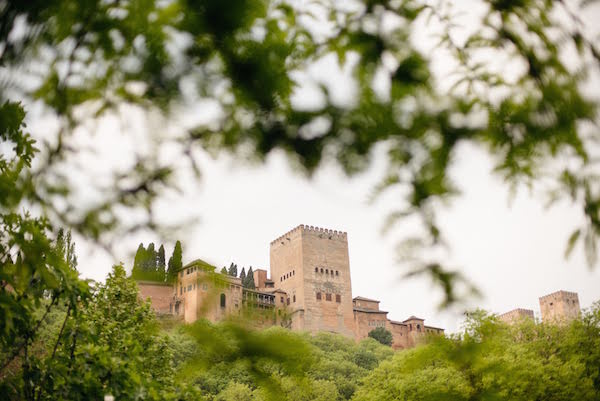 How to Spend 7 Days in Granada
Day 1: Alhambra
Start your 7 days in Granada with a visit to the most popular tourist attraction in Spain! Millions of visitors every year flock to the Alhambra, and for good reason. This stunning Moorish palace-fortress-garden is unlike anything you'll find anywhere else, with its well-preserved Arabic architecture featuring stunning attention to detail in its carvings and colorful tiles. The views from its towers are unbeatable as well.
Make the most of your trip to the Alhambra by doing some thorough research before you go. Try to buy your tickets online in advance if possible and look into the best times of day to visit.
See Also: Make the most of your time at the Alhambra!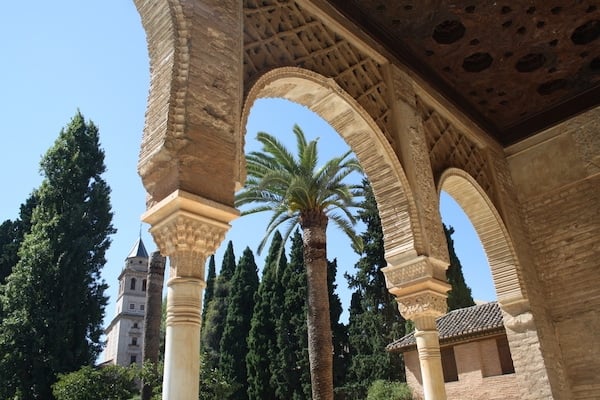 Be sure to allow yourself several hours to appreciate this stunning palace in its entirety. From the popular Nasrid Palaces to the small yet fascinating museums inside the Palace of Carlos V, each and every corner of the Alhambra deserves to be appreciated. You'll be doing quite a bit of walking, so head to one of the many great places to eat near the Alhambra afterwards for a well-deserved leisurely meal.
Day 2: Mirador de San Nicolás, cathedral & city center
Start the second of your 7 days in Granada with a stunning view of the Alhambra at the Mirador de San Nicolás. This plaza might just be the city's worst-kept secret, as it's become quite popular among locals and tourists alike. However, if you visit first thing in the morning, you'll be able to experience the iconic views without the crowds.
Make your way down towards the city center, stopping at the Convent of Santa Isabel la Real (Calle Santa Isabel la Real, 15) along the way. This fascinating 15th-century convent was founded by Queen Isabella and is still in use today. You can take a guided tour of the monastery and the church from Monday through Saturday and see how time seems to stand still.
From there, you're just about a 10-minute walk away from the center. Visit the stunning Granada Cathedral (Calle Gran Vía de Colón, 5) as well as the Royal Chapel (Calle Oficios, s/n), the final resting place of Ferdinand and Isabella, next door. (Note that entry to the cathedral and chapel are separate.) Both are quite close to the Corral de Carbón (Calle Mariana Pineda, s/n), a an amazingly preserved 14th-century Moorish monument right in the heart of the city center.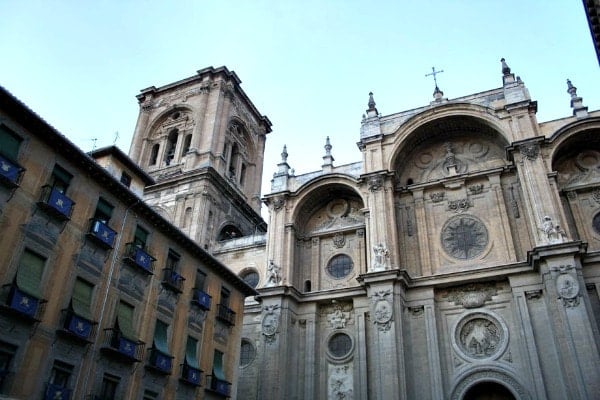 Whenever you get tired from sightseeing, take some time to just wander! You'll find some of the best shopping in Granada along Calle Reyes Católicos and Calle Recogidas to escape the bustling city outside. You can also head south along Paseo de la Virgen past the Fuente de las Batallas to calm, peaceful Plaza del Humilladero along the Darro river for some tranquility.
Day 3: Albayzín, Sacromonte & flamenco
Ready for the third of your 7 days in Granada? Spend it exploring the fascinating Albayzín quarter! This ancient Moorish barrio holds stories and secrets around every turn in its cobblestone streets.
Among the whitewashed buildings of the Albayzín, you'll find many hidden treasures. Spend your morning and afternoon exploring fascinating sights such as a stunningly preserved Arabic bathhouse (El Bañuelo, Carrera del Darro, 31) and a unique local history museum set in a 14th-century house (Casa de Zafra, Calle Portería Concepción, 8). Be sure to stop for a meal at one of the top places to eat in the Albayzín along the way.
As the third of your 7 days in Granada draws to a close, head up the hill to the storied caves of Sacromonte. The rich history and culture in this neighborhood make it the perfect place to catch a flamenco show!
See Also: Where to See Flamenco in Granada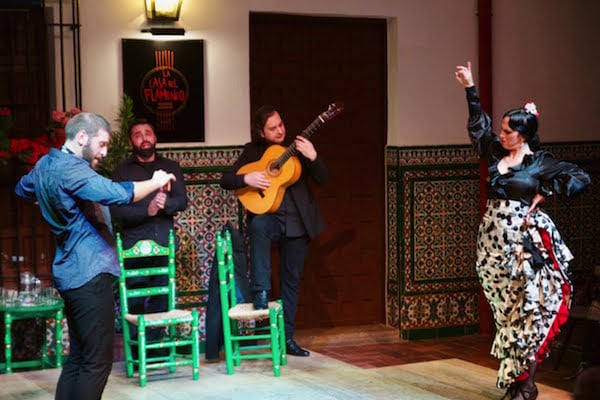 Day 4: Day trip to Las Alpujarras
Home to dozens of stunning mountain villages, Las Alpujarras holds breathtaking natural beauty and colorful Moorish influences around every turn. A day trip to this peaceful corner of the region is a must during your 7 days in Granada.
The whitewashed villages and towns of Las Alpujarras dot the southern side of the Sierra Nevada mountains, and each offers a new and unique experience. Feast on the best jamón in the world in Trevélez, relax in water fresh from the mountain springs at the natural health resort in Lanjarón, or discover the magnificent rural paradise that is Pampaneira.
Day 5: St. Jerome Monastery, St. John of God Basilica & Elvira
Start the fifth of your 7 days in Granada by getting a bit off the beaten path. The St. Jerome Monastery (Calle Rector López Argueta, 9) is one of the most beautiful churches in the city center, and was the first monastery built in Granada after the Christian reconquest. Take some time to wander around the inside and admire the stunning Renaissance architecture.
After that, head to the St. John of God Basilica (Calle San Juan de Dios, 15) not too far away. Even if you're not religious, you'll be able to appreciate the incredible opulence of the glittering gold interior. This magnificent church will absolutely take your breath away, and if you're lucky, a guide might even take you behind the altar to see the relics of St. John of God himself.
After taking some time to relax in the beautiful Jardines del Triunfo (Calle Ancha de Capuchinos, 263), one of Granada's most peaceful green spaces, head to what was once the old entrance to the city. The Puerta de Elvira is an 11th-century Moorish arch that remains remarkably well preserved. From there, you're at the perfect place to stroll down Calle Elvira, a magical street will transport you to Morocco without leaving Granada! The street buzzes like a Middle Eastern bazaar and the eclectic mix of cultures makes you feel like you're in another world. Take some time to pick out a unique souvenir from Granada at one of the one-of-a-kind shops.
End the fifth of your 7 days in Granada with a tapas crawl! The area around Calle Elvira features tons of fantastic little bars and restaurants. Especially of note is the wine selection at Bodegas Espadafor (Calle Tinajilla, s/n) and the veggie-friendly bites at Paprika (Cuesta de Abarqueros, 3)!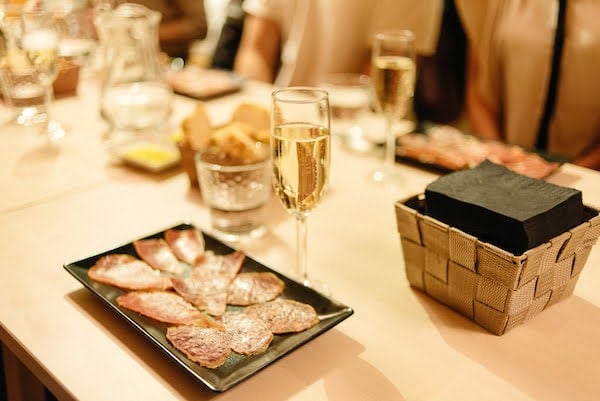 Day 6: Parque de las Ciencias & Parque García Lorca
Your 7 days in Granada are almost up! Spend your penultimate day learning something new about science and the world around us at Parque de las Ciencias (Avenida de la Ciencia, s/n). This fascinating museum features tons of hands-on, interactive activities that are especially perfect for anyone visiting Granada with kids.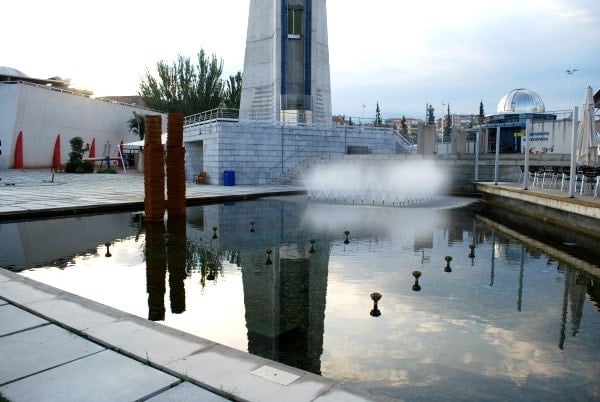 When you've explored all the fascinating wonders that the science museum has to offer, head to nearby Parque Federico García Lorca (Calle Virgen Blanca, s/n) to relax. Take a walk or jog along the paths through beautiful lush greenery and stop for a moment to feed the ducks in the pond. If it's open, you can also take a tour of the little white house in the center of the park. Known as Huerta de San Vicente, it was the summer home of the García Lorca family, and the iconic poet himself even spent time here just days before his arrest and murder in 1936 at the dawn of the Spanish Civil War.
Day 7: Day trip to the coast
Can you believe your 7 days in Granada are already up? Make the most of your last day by getting out of town one last time. You've already experienced the mountain magic of Las Alpujarras, now it's time to go to the beach!
Granada is especially unique in that it features both majestic mountains and tropical beaches just a stone's throw away from each other. Granada's coast is less than an hour yet a whole world away from the bustling city. It's dotted with beautiful fishermen's villages populated by friendly locals and some seriously unique food and drink! Try the sweet, cinnamon-infused pick-me-up known as leche merengada, which originated at local ice cream shop Perandrés (Avenida de Salobreña, 35) in Motril. Motril is also home to Ron Montero, the only European rum!
When you arrive back in Granada, take some time to end the week of a lifetime with a stunning sunset at one of the city's many beautiful lookout points. From there, it's time to head out on one last tapas crawl. Use the knowledge you've gleaned about how to eat like a local over the past week!
See Also: Not ready to say goodbye? Check out the complete guide to 10 days in Granada.
Pin me!