Granada's storied Sacromonte district is a must for those seeking out fabulous flamenco and a unique peek at local life.
The picturesque whitewashed cave houses are home to some of the most authentic flamenco in Granada, making it a popular district among locals and tourists alike. Whether you plan on catching a show or simply came to wander around, you'll be hungry at some point! Here are our favorite places to eat near Sacromonte for a tasty and authentic meal you'll never forget.
Photo Credit: Charlie Jackson, Text Overlay: Devour Granada Food Tours
Casa Juanillo
As one of the only restaurants located in Sacromonte itself, you might think that would make Casa Juanillo quite touristy. Fortunately, the family-run place has held onto its granadino roots. While tourists wander in from time to time, a large part of the clientele is local as well. The restaurant is small but cozy, offering great views of the Alhambra. This is where to eat near Sacromonte if you want simple, home cooked, traditional Andalusian food in this unique and emblematic district.
Address: Camino del Sacromonte, 83
Las Tomasas
Just a stone's throw from Sacromonte and the Alhambra, you'll find Las Tomasas. The food here is unforgettable, made with seasonal ingredients fresh from Granada's markets. This means that the menu changes seasonally, so you'll have to come back to try more of their amazing food! The wine list is spectacular as well. Pair all that with unbeatable Alhambra views and you've got your answer to where to eat near Sacromonte!
Address: Carril de San Agustín, 4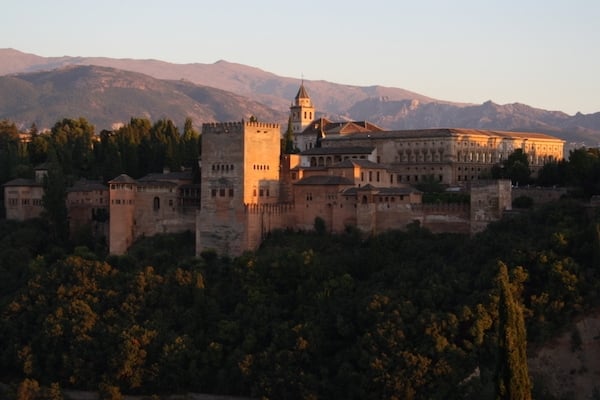 Jardines de Zoraya
Spectacular food and passionate flamenco performances come together at Jardines de Zoraya. This is where to eat near Sacromonte for an experience of Andalusian culture you'll never forget. The small, intimate venue draws your attention directly to the stage in the center. The fair prices, fantastic food and wine and authentic local atmosphere make it a must. The flamenco performance is one of the best in the city, too!
Address: Calle Panaderos, 32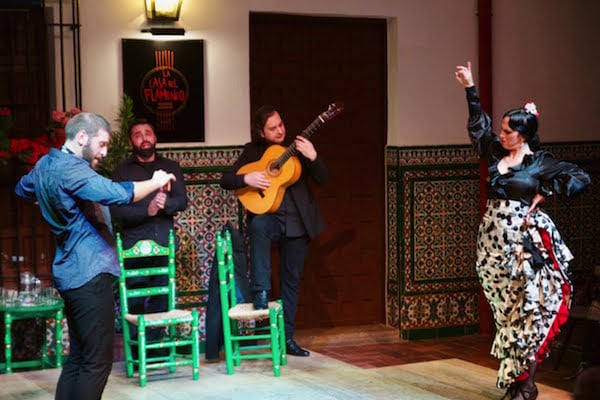 Venta El Gallo
Venta El Gallo is another great option for where to eat near Sacromonte if you're interested in catching a flamenco show. As one of the few remaining authentic flamenco shows in Sacromonte itself, you're in for a real treat if you stop here. The unique artistry combined with homestyle Andalusian cooking provide an unforgettable experience. Additionally, its vibrant, colorful atmosphere makes for a night you'll remember forever.
Address: Barranco de los Negros, 5
Mirador de Morayma
Mirador de Morayma's unique setting features elegance in the middle of natural beauty. Dine in their intimate, secluded garden as you enjoy traditional granadino cuisine and a delicious variety of wine. The restaurant itself is set in an authentic carmen, a traditional Granada-style house that provides an especially lovely old-world atmosphere. This is where to eat near Sacromonte if you want to escape the busy city and enjoy your meal in a peaceful setting that will make you feel at home.
Address: Calle Pianista García Carrillo, 2
Now that you know where to eat near Sacromonte, join us on a foodie adventure through the city center! Our Tapas, Taverns & History Tour will whisk you back in time to the Granada of the past. Learn the secrets of how Granada's especially dramatic history unfolded and taste time-honored recipes locals love. We hope to see you soon!
[insert-products-horizontal product_ids=7]
Life is too short to speak one language and stay in one place. Three years ago, this philosophy took me from familiar Ohio to sunny southern Spain. Usually drinking tinto de verano, reading Lorca, or attempting to dance flamenco (not all at once). Follow my blog, Viatic Couture, for more.
Latest posts by Lindsey Zimmerman (see all)