Looking for paella in Granada? It might not be local to this part of Spain, but we've got you covered!
It's no wonder why rice is one of the staples of the Spanish diet. Not only can you find it all over the Iberian Peninsula for cheap, but it's also easy to prepare and customize with all sorts of colors and flavors. While most visitors have heard of paella, which originally comes from Valencia on Spain's eastern coast, there are all kinds of rice dishes that deserve a taste as well. Hungry yet? Here's where to find the best Spanish arroces and paella in Granada.
Read more: Paella 101 - all about Spain's famous dish
Where to Eat Spanish Rice & Paella in Granada
1. Las Perdices
Spanish rice dishes go far beyond traditional paella and are equally delicious, even if they don't have the famous name. Las Perdices is one spot that cooks up some of the best rice in town, and has made a name for itself thanks to their great arroz caldoso (rice in a hearty broth). But if you really, really want to eat paella in Granada, no worries—they've got you covered there, too.
This fabulous local spot is located outside of the city, so you'll need a car to get there, but the fantastic rices are well worth the drive. Both seafood and meat paella are available, and be sure to try the house specialty: paella mixta, which is a delicious mix of both.
Address: Camino Real de los Neveros, 93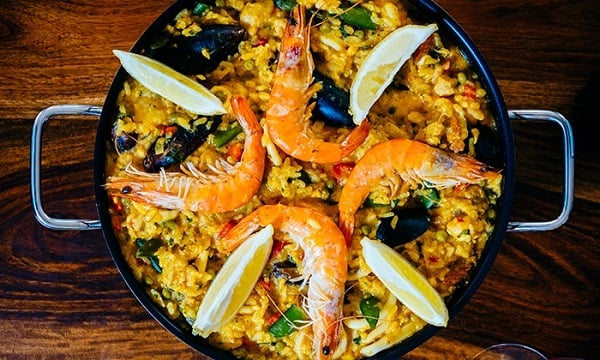 See Also: Top Day Trips from Granada
2. Arrocería Maese Pío
Located in a charming plaza in Granada's historic center, this is your best bet downtown for a variety of delicious rices. From made-to-order risotto to delicious arroz meloso (a happy medium between arroz caldoso and paella's broth-free rice), Arrocería Maese Pío has something to make every traveler's taste buds happy.
Address: Placeta del Pulgar
3. Los Manueles
An all-time favorite Granada spot, this beloved local eatery has delighted granadinos and visitors alike since 1917. While their famous gigantic croquetas are what put Los Manueles on the map (and are well worth a try), their paella—especially the meat version with lamb and chicken—is one of the best in town.
Address: Calle Reyes Católicos, 61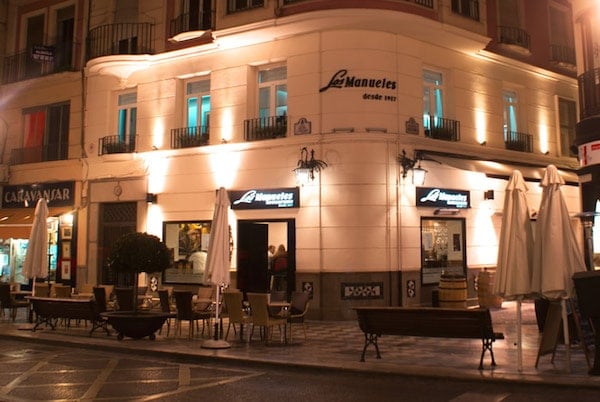 4. El Pescaíto de Carmela
This spacious locale is conveniently located right in front of the cathedral. The menu at El Pescaíto de Carmela features a rich variety of seafood options, and the house specialty—black rice (which gets its color from octopus ink) topped with a dollop of alioli (garlic mayonnaise)—is one of the city's top rice dishes, paella or not.
Address: Calle Marqués de Gerona, 12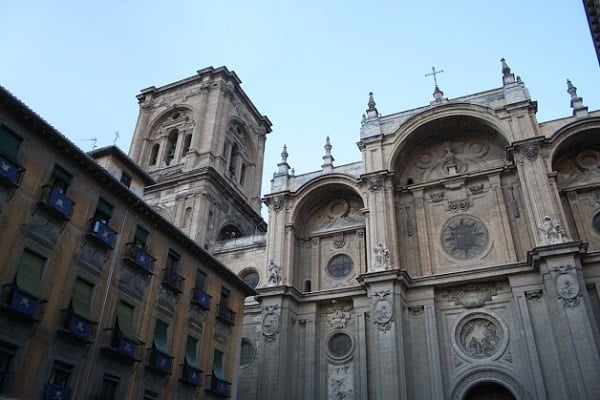 5. Bodegas Castañeda
Want to try paella in Granada but not that hungry? Swing by local hotspot Bodegas Castañeda, where they serve it up in tapa form. If you're feeling adventurous, try the house Calicasas to wash it down—it's a sweet wine mixed with rum and other secret ingredients that's not for the faint of heart.
Address: Calle Almireceros, 1-3
Still hungry? Try some fabulous typical food from Granada.
Pin me!