This blog post was originally posted on June 2, 2015 and was updated on July 27, 2017.
In Andalusia, summer temperatures regularly average between 37–42 degrees Celsius (98–107 degrees Fahrenheit). Seems impossible, right? Luckily in Malaga, the sea breeze and mountains to the north spare locals and visitors from the worst of the heat most of the time. However, there are some days in summer that call for some creativity in order to stay cool and comfortable. Here are five ideas to help you cool off in Malaga this summer.
See Also: Visiting Malaga in Summer
How to Stay Cool in Malaga in the Summer
1. Duck into an air conditioned museum
Malaga is known for being a city of museums—more than 20 of them, to be exact, including something for everyone's taste. You can brush up on your musical knowledge at the Interactive Music Museum, or if you're interested in cars, head to the automobile museum. There's even a wine museum! All this in addition to the Picasso Museum, the Pompidou Centre and the Carmen Thyssen Museum. All in all, visiting a museum is a great way to cool off in Malaga.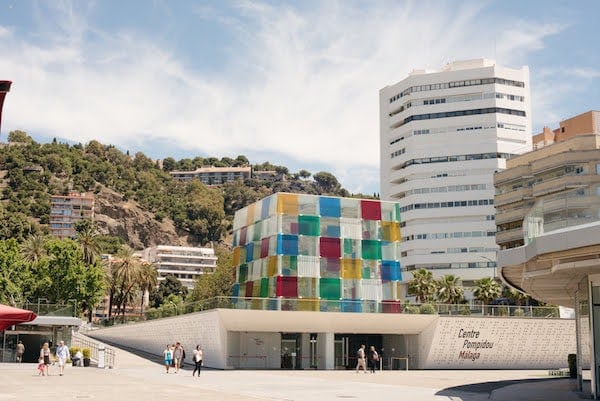 Read More: The most unique museums in Malaga
2. Go for a swim
Malaga is home to several fabulous beaches where you can enjoy the waves, lay on a hammock and sip a cool drink. You can easily walk to the Malagueta or Huelín beaches from the city center. Of course, if you have a car, the whole Costa del Sol is at your doorstep. This is an especially wonderful way to stay cool in Malaga on a hot day.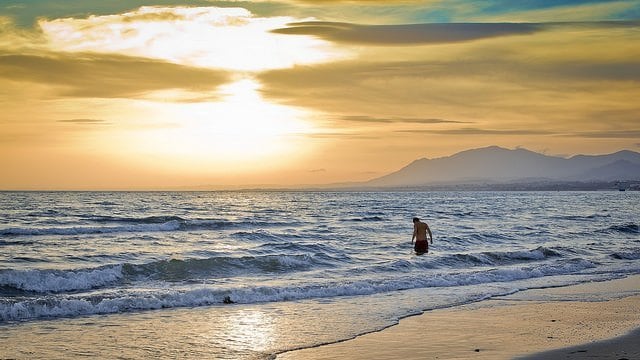 See Also: Guide to the best beaches in Malaga
3. Have an ice cream
One of the things that will always be associated with summer and vacation is ice cream. While no one's stopping you from enjoying this sweet treat year round, it's especially appropriate in the summer, and makes for a great way to cool off in Malaga when it's simply too hot to eat anything else.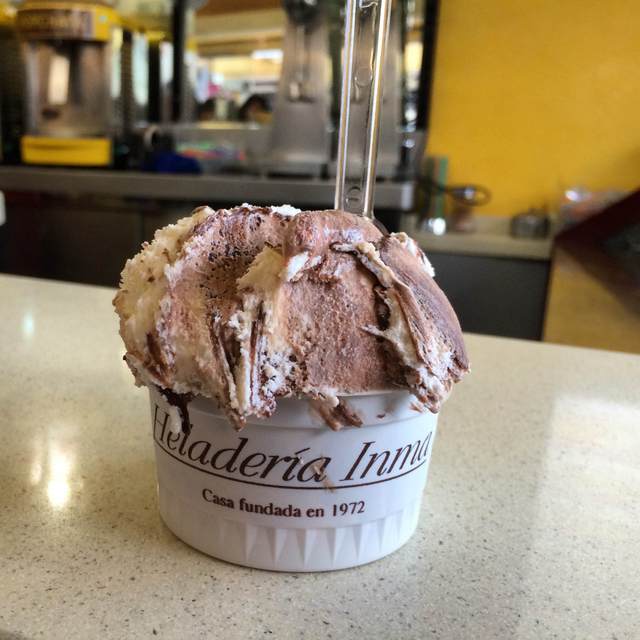 See Also: Where to find the best ice cream in Malaga
4. Take in the view and the breeze at a rooftop terrace
On a hot summer night, there's no better place to be than a rooftop terrace. The breeze from the bay along with a cold drink in your hand make for the perfect end to a busy day of sightseeing in Malaga. The best rooftop terraces in Malaga have views of the Alcazaba and the beach.
Where to go: Here are some of the most breathtaking rooftops in Malaga
5. Go to the movies
Malaga's Albeniz movie theater, with its vintage letters that light up each night, is located just down the road from the Roman Theater. It's famous thanks to Malaga's film festival, which takes place each year in the spring. Albeniz regularly shows films in their original version, meaning there's likely an option to see a movie in English. If you're in the mood to practice your Spanish, it's a great option as well, since you can look at the subtitles!
See Also: Here are some other great ways to relax in Malaga
Pin me!