Most visitors quickly figure out that Spanish mealtimes are much later than they're used to. Locals don't sit down to lunch until around 2 p.m., and dinner isn't on the table until 9 at the earliest! But what if you want or need to eat even later than the granadinos do? Whether you're arriving to town quite late or simply want to grab a bite to eat while you're out on the town, there are plenty of place to eat late in Granada. Here's where you can grab a bite after dark.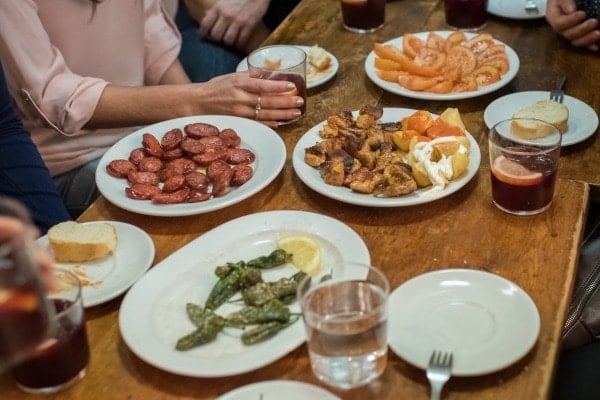 Where to Eat Late in Granada
1. Bar Poe
Although it's open until 2 a.m., Bar Poe is more than just one of the best places to eat late in Granada—it's one of the best places to eat in Granada, period! This favorite local haunt is often packed to the rafters, and for good reason. Owned by a British-Angolan husband and wife team, Bar Poe serves up some of the most innovative tapas in the city, all with an international flair. The best part? They come FREE with your drink—and unlike many other bars in the city that follow this practice, you get to choose which of their many creative tapas you want!
Address: Calle Verónica de la Magdalena, 40
2. Wursmet
Upon walking into Wursmet, you'll feel as if you've been whisked away to Berlin without leaving Granada. Their unique concept of German street food is amazingly simple and completely one-of-a-kind in the city. Chow down on grilled-to-perfection sausages accompanied by tasty sauces and homemade bread, and wash it all down with an ice cold German beer. This is one of the best places to eat late in Granada if you're looking for something casual yet unique.
Address: Calle Martínez de la Rosa, 23
3. La Tana
In addition to being one of the city's top wine bars, La Tana also happens to be a great place to eat late in Granada! The inviting, rustic decor makes for the perfect place to enjoy a glass of Spanish wine from their incredible selection—and that's not to mention the fabulous food! They offer free tapas with each drink that pair wonderfully with the wines on offer. Be sure to ask about the wine of the month for a unique recommendation handpicked by the owners.
Address: Placeta del Agua, 3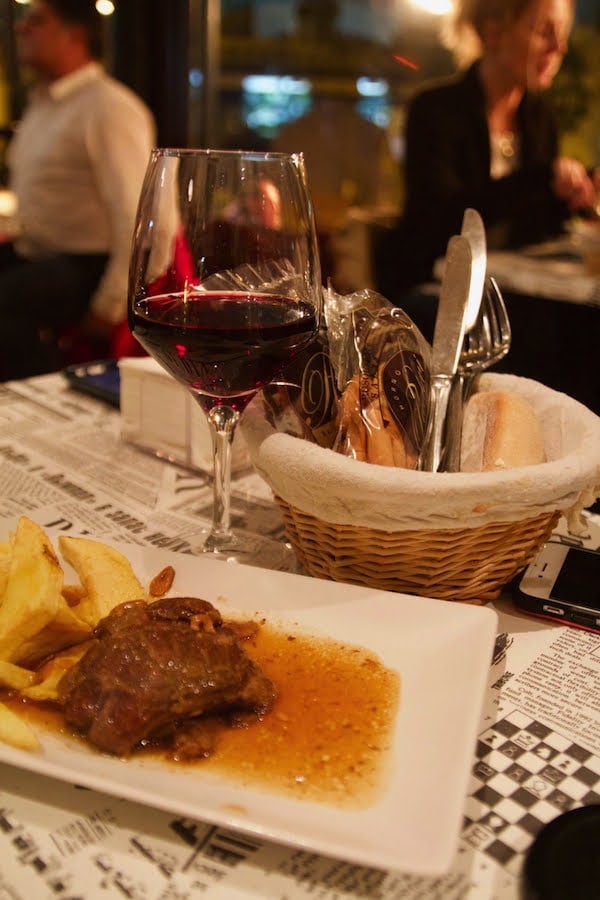 4. Bar Ávila
Walking into Bar Ávila is like walking into your favorite hometown bar with a Spanish flair. You'll immediately feel welcomed, both by the friendly local crowd and the hospitable staff. This simple, no-frills bar is the perfect place to eat late in Granada if you're looking for an unpretentious meal among locals. Their jamón asado is among the best in the city, but they also make a deliciously refreshing salmorejo and—for the adventurous—caracoles! 
Address: Calle Verónica de la Virgen, 16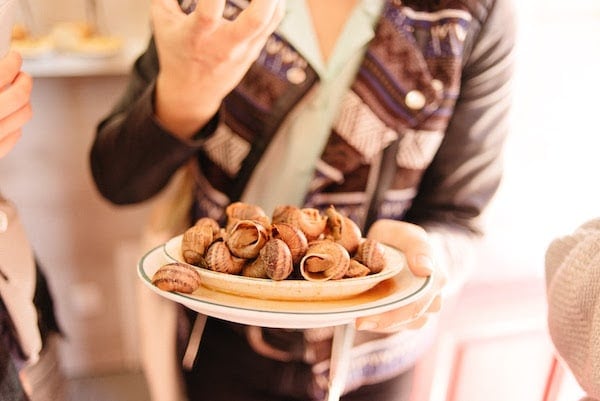 5. El Conde
Nestled in the heart of the charming Realejo neighborhood, El Conde serves some of the most innovative tapas in Granada while remaining true to the roots of Spanish cooking. They offer an incredible variety of vegetarian dishes, and their lovely wine selection will delight vino connoisseurs and newbies alike. All of this is set in an elegant, minimalist-inspired contemporary space that you won't want to leave. Join the locals and order another round!
Address: Calle Rosario, 12
See Also: Where to Eat Early in Granada
Pin me!