One aspect of Spanish culture that usually shocks visitors are our late mealtimes here. Locals won't eat lunch until 2 p.m. at the earliest, and their 6 p.m. "meal" is more like a late afternoon snack—dinner won't be served until 9 or 10! Usually, it's worth trying to adapt to the local eating schedule when visiting Spain, but eating like a local in Granada may not always be possible due to circumstances beyond your control. Jet lag, homesickness or other plans can sometimes interfere with your ability to adapt to the new mealtime schedule. While most kitchens close during non-peak hours, luckily there are a few that stay open all day, allowing you to eat early in Granada.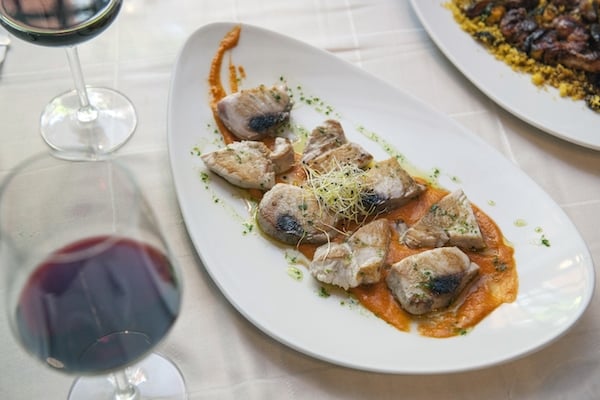 Where to Eat Early in Granada
Insider's Tip: Look for the phrase cocina abierta todo el día ("kitchen open all day") when looking for places to eat early in Granada.
1. Botánico Café
You'll immediately feel at home upon stepping into Botánico Café. This brightly lit, beautiful space is located in a lovely little corner of the city center just across from the botanical gardens. They serve up creative Mediterranean-style dishes, but you'll also find Asian and Mexican-inspired fare as well. The seasonal menu includes a wide range of vegetarian options, making it the perfect place to eat early in Granada for everyone.
Address: Calle Málaga, 3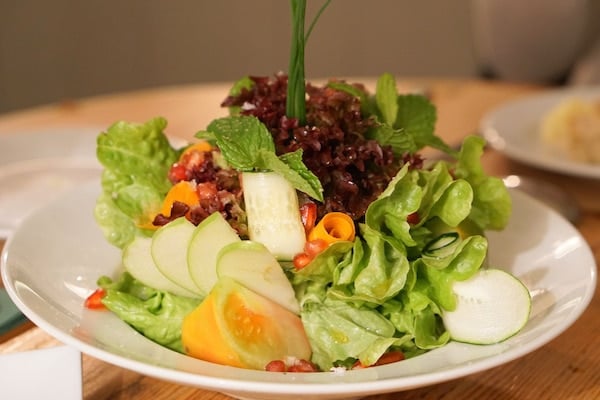 2. Loft Café
Looking for delicious paella in Granada? Say no more. At Loft Café, you can enjoy this delicious Valencian delicacy and other equally scrumptious rice dishes all day long. Everything—even the cakes and pastries for dessert—is made in-house and guaranteed fresh. Beyond the food, the modern, minimalist space with vintage touches is an ideal spot to enjoy a meal with friends.
Address: Calle San Antón, 6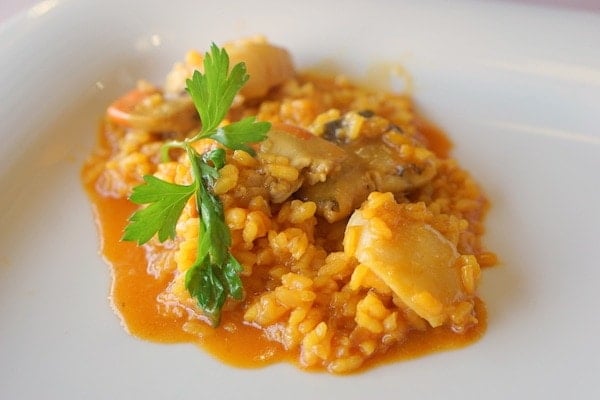 3. El Nido del Búho
The hip, young neighborhood Barrio de los Doctores is one of the top areas to enjoy tapas in Granada, but few places compare to El Nido del Búho. This popular local hangout takes Granada's tradition of one free tapa with each drink up a notch. Unlike in most bars, you get to choose your free tapa from a list of dozens of delicious options! The kitchen stays open all day long, so you can eat early in Granada and keep ordering drinks and tapas with no rush.
Address: Calle Doctor Pareja Yébenes, 10
4. Taberna Salinas
Thanks to its convenient location in the heart of the city center, Taberna Salinas is the perfect place to eat early in Granada on a day of sightseeing. Duck into this cozy, unpretentious bar and order a platter of spectacular grilled meats. The especially friendly, efficient service will make you feel right at home.
Address: Calle Elvira, 13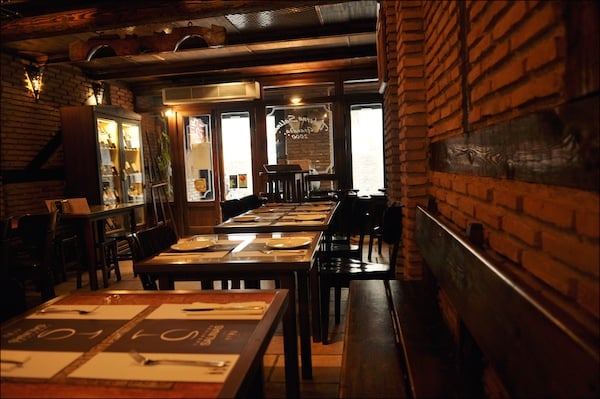 5. El Coso
Comfort meets elegance at El Coso, where traditional recipes take on surprising (and delicious!) modern twists. Each dish is prepared fresh with local products from Granada and the surrounding regions. The beautiful, classy space is one of the most romantic restaurants in Granada, perfect for couples as well as for anyone looking for something a little more special.
Address: Calle Doctor Oloriz, 25
See Also: The complete guide to Spanish mealtimes!
Pin Me!