This blog post was originally posted on August 7, 2015 and was updated on March 9, 2017.
To make the most of a new city, ask yourself "Where do the locals go?" Try and eat where the people from that city love to eat, shop where they shop and enjoy daily life as they do.
There is nothing better than being the only outsider in the bar or getting that secret recommendation for the little-known coffee shop or side street where you get a real authentic and memorable experience. With that in mind, here's some advice for how to experience life like a local in Malaga.
How to Live Like a Local in Malaga
Breakfast like a local in Malaga
Like any Spanish city, there are lots of restaurants and bars in Malaga. This does not necessarily mean that they're all good! For breakfast, try the tejeringos (a special kind of churro unique to Malaga) at Cafeteria Los Valle (Calle Cuarteles, 54).
Another popular breakfast is the pitufo sandwich with tomato, olive oil and ham. You can find these at most local bars, but one of the best in the center is Framil (Calle Cisneros, 1).
If you're in the mood for a smoothie, try El Ultimo Mono (Calle Santa Maria, 9) just off the Plaza de la Constitución. With an eclectic mix of clientele and a vintage vibe, you're sure to enjoy whatever fresh made juice or smoothie you choose.
Enjoy the art scene like a local in Malaga
While Malaga is famous for its museums, you might feel a bit touristy heading into the Picasso Museum or the Pompidou. These spots are worth seeing for good reason, but if you want to enjoy the art scene like a local, you'll have to head off the beaten path.
Check out the Center for Contemporary Art (CAC) (Calle Alemania, S/N), or La Térmica (Avenida de los Guindos, 48), with its rotating exhibits.
There are also some smaller galleries like the Jorge Rando (Calle Cruz del Molinillo, 12). Or if you prefer to enjoy the nice weather, simply take a walk through the neighborhood of SoHo where you can enjoy the street art thanks to the initiative of MAUS Malaga.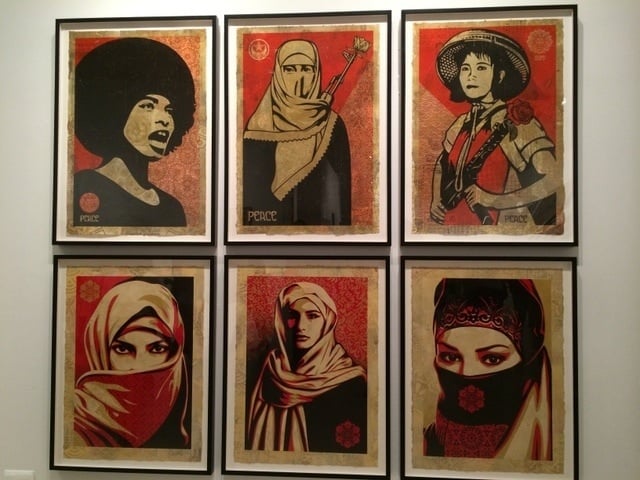 Shop like a local in Malaga
If you're a foodie, one of the first stops on your list will be Atarazanas Market. This historic market is worth a visit, but another option that is a visit to the Mercado del Carmen (Calle Cerrojo, 15), which is near the train station.
While you're there you can enjoy a shrimp skewer and a cold drink at the bar off to the side, or try a tapa at the new gastronomic stands set up in the center of the market.
Looking for a special souvenir? Why not try a vintage shop? Malaga has a surprising number of wonderful little vintage shops where you can find the perfect treasure to take home.
Have an aperitif like a local in Malaga
In Malaga, locals like to enjoy a little aperitif before lunch whenever possible. The drink of choice? Malaga sweet wine! You've probably heard of Antigua Casa de Guardia, but consider heading to a place a that's bit less touristy.
Try the wines at La Odisea Vinos de Malaga (Subida Coracha, 1). Here you can try all the different kinds of wine from Malaga with a bit of cheese to nibble on. If you call ahead, the grandmother of the family that owns the place will even make a tortilla for you to share!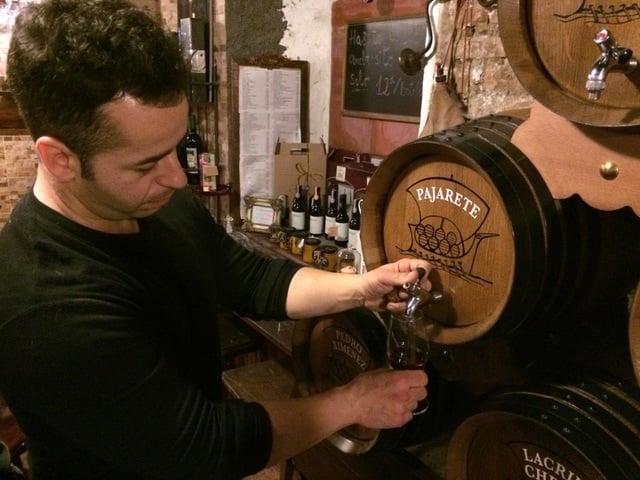 Lunch like a local in Malaga
If you want to have lunch like a local in Malaga, the best option is to head to the beach. The best spot for a sardine espeto is the Playa del Dedo in the neighborhood of El Palo.
Miguelito El Cariñoso (Paseo Marítimo del Pedregal, 77) has delicious fried fish of all kinds, and El Tintero II (Playa del Dedo, s/n) is another Malaga classic.
If you are crunched for time and still want to try some delicious fried fish, stick around the center and try Bar La Comba (Calle Compás de la Victoria, 17) just by the Church of La Victoria.
Go to the beach like a local in Malaga
You may have noticed that the beaches of the city of Malaga are filled with a mix of tourists and locals. The majority of the people from Malaga like to hop in their car or get on their motorcycle to enjoy one of the less touristy beaches. A few noteworthy spots are Los Alamos, Sacaba Beach and Guadalmar.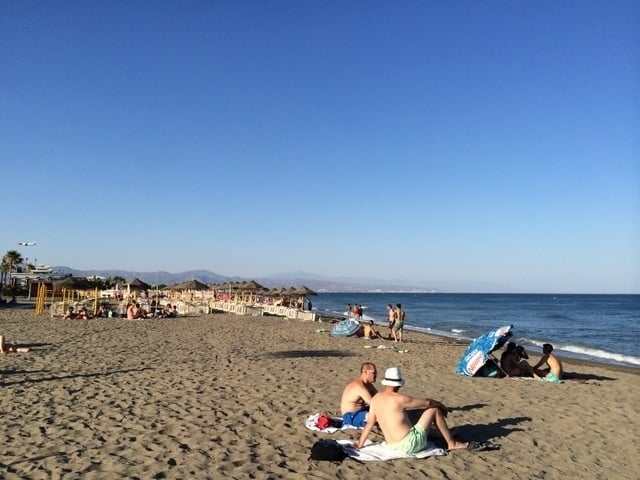 Coffee shops where the locals go in Malaga
There are plenty of places to stop for coffee in Malaga, but not all of them are as welcoming and delicious as Julia Bakery (Calle Carretería, 44). The owners are quick to strike up a conversation and they have the most delicious homemade cupcakes in town (along with great coffee and tea!). The decoration is minimal and if you close your eyes, you might even think you're in Brooklyn.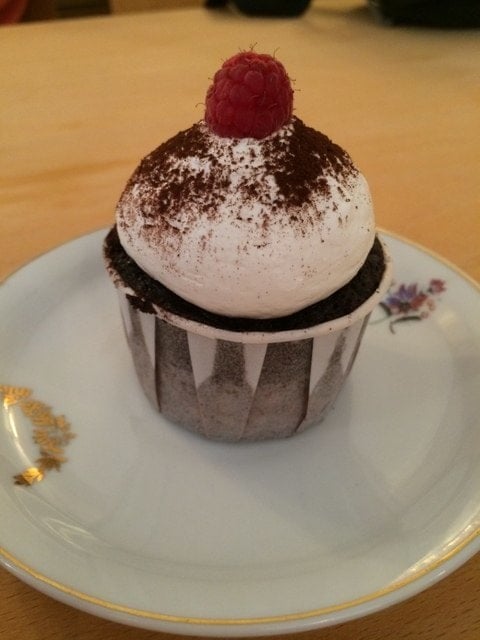 Dinner like a local in Malaga
Dinner in Malaga is often tapas shared with friends at a local bar. Try a unique little bar in the center called Taberna Las Merchanas (Calle Mosquera, 5). The decoration is all Holy Week themed, but they make the most delicious little montadito sandwiches and homemade croquetas.
Another favorite for dinner in Malaga is a campero sandwich, which is basically a round panini made with a special bread. The original is made with ham, but you can get a campero with shrimp, chicken, and pretty much any other combination depending on the shop. The best local spot? El Mendivil (Calle Mendivil, 18) located right near the train and bus station in El Perchel.
Nightlife like a local in Malaga
Time for a drink? Head to the rooftop terrace at Alcazaba Premium Hostal (Calle Alcazabilla, 12), or enjoy a drink by the water at the Baños del Carmen (Calle Boliva, 40). There are also numerous dance clubs for almost any taste, as well as jazz clubs like Clarence Jazz Club (Calle Cañón 5)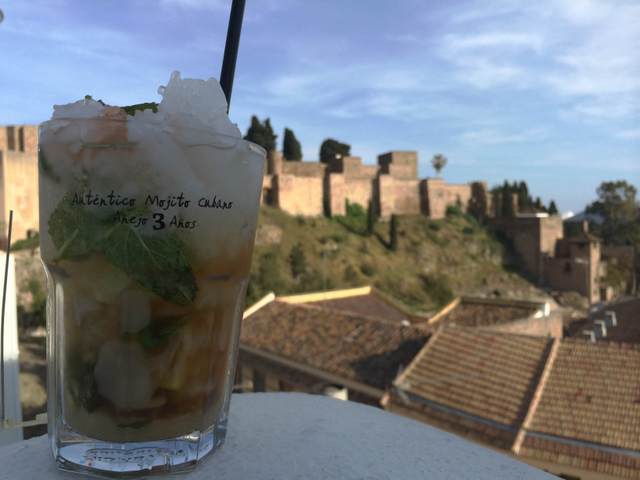 See Also: The complete guide to nightlife in Malaga
Pin me!