Finding your way around a new city can be confusing, especially when everything is in a different language, but luckily, Granada couldn't be easier to navigate. Once you arrive in town and get settled into your accommodations, it's time to start exploring. You've got lots of options when it comes to public transportation in Granada—here's how to find your way around.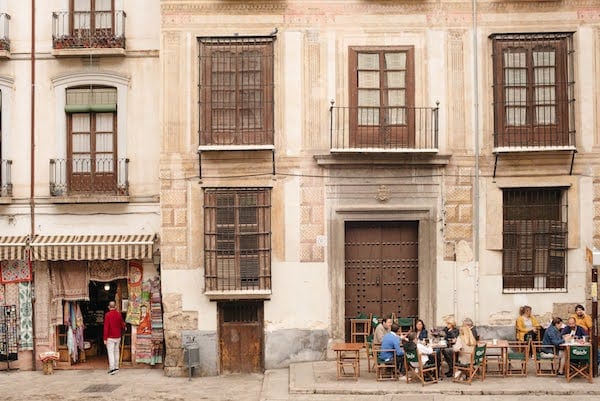 Guide to Public Transportation in Granada: How to Get Around Town
Insider's Tip: If you'll be spending 3 days in Granada or more, consider purchasing a Granada Card. Not only will you get entrance to some of the city's most famous monuments at no additional charge, but it gets you tickets on public transportation in Granada as well.
On foot
Walking is one of the easiest and most adaptable ways to see Granada. The city is extremely easy to navigate on foot, and this method allows you to stop and enjoy the sights as you go. However, due to its location near the Sierra Nevada mountains, certain parts of Granada can be extremely hilly. If you or someone you're traveling with has difficulty with hills, consider taking one of the many options for public transportation in Granada instead.
Biking
If you're looking for a more active way to see the city, consider renting bikes in Granada. The city's hilly terrain presents a unique challenge, but it's nothing most cyclists can't handle. There are many different bike rental services in and around Granada which offer pricing by the day. This is a great way to make it out to some of the more far-flung areas of the city, where you can truly get a taste of local life.
By bus
Granada's intercity bus system is inexpensive and efficient, making it a cheap and easy way to get around town, but there are a few key things to know before you board. First up: there are two kinds of buses. The first kind are red and allow you to purchase a ticket directly from the driver, and the second kind are blue and much longer than the red buses. The blue buses are high-capacity, meaning that due to the large number of passengers, you cannot buy your ticket directly from the driver—instead, you must purchase and validate it at one of the kiosks found at the city bus stops.
A single ride on city buses—no matter what the color—costs €1.40. If you plan on taking a lot of buses during your time in Granada, consider buying a "bonobus," a transportation card that gets you big discounts—a single ride can cost as low as 83 cents!
Buses in Granada usually run daily between 6:45 a.m. and 11 p.m. On Friday and Saturday nights, as well as the night before public holidays, there is a limited night bus service that runs from midnight to 5 a.m. Be sure to check the schedule for the bus you need to see when it will come.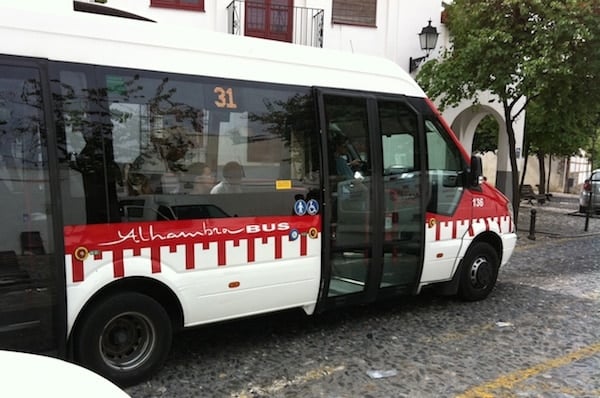 By taxi
Another common form of public transportation in Granada is a taxi. It's fairly easy to find a cab, especially during non-peak hours, but you can also call one at +34 958 280 654. Taxis in Granada are white with a green diagonal stripe across the door. Taxi drivers in Granada use two different rates—one for daytime on weekdays and another for nights, weekends and holidays—but in general, a ride across the city center costs less than 10 euros.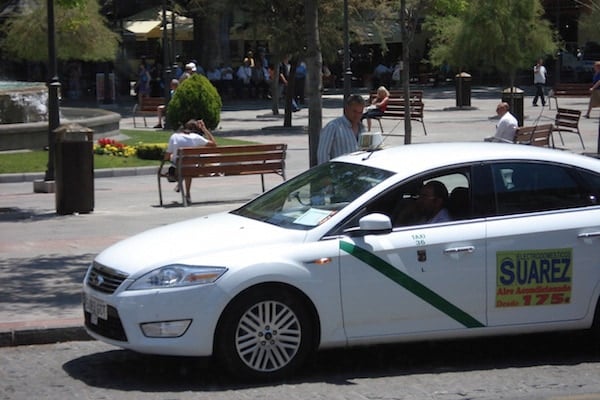 See Also: How to Get to Granada by Plane, Train or Bus
Pin me!