Most bars and restaurants near popular attractions are major tourist traps. You've seen them: large, sun-faded photos of the food (bonus points if there are pictures of paella), menus in seven different languages, packed with English speakers for lunch and dinner at noon and 6 p.m. respectively. Since most tourists are eager to see the sights, they gravitate towards these places, which happen to be the most conveniently located.
However, it's always best to get off the beaten path, especially when it comes to eating out. Here are five amazing restaurants near the Alhambra most tourists won't even notice. You're sure to have a delicious, authentic meal in the company of locals just a stone's throw from Spain's most popular tourist attraction.
Top Authentic Restaurants Near the Alhambra
1. Casa Paco
This family-run hidden gem is less than 10 minutes from the Alhambra's main entrance, but it's just hidden enough that most tourists won't even spot it. Here, you'll enjoy fantastic homemade Spanish food and stunning views of the city. All this along with the friendly, personable service make Casa Paco one of the best restaurants near the Alhambra!
Address: Avenida Santa María de la Alhambra, 5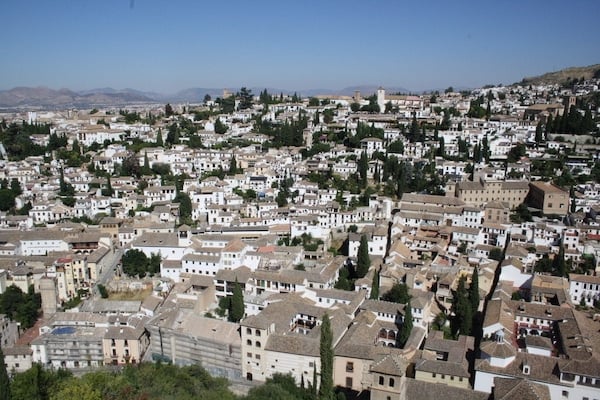 2. Casa Julio
You'll have to go down into the city to get to Casa Julio, but its location just opposite Cuesta Gomérez (the main walking path to the Alhambra) make it a great choice for a meal after finishing your visit. It's been open since 1947 and home to the best fried fish in town. Be sure to plan your visit well—it's often packed to the brim!
Address: Calle Hermosa, 5
3. La Mimbre
When talking about restaurants near the Alhambra, you can't get any closer than La Mimbre. This beautiful restaurant is located right within the Alhambra itself! It's a little pricier than other options due to its fantastic location, but the food is worth every penny. This is an especially great option during the summer, when you can sit outside on their picture-perfect terrace while enjoying your meal.
Address: Paseo del Generalife, s/n
4. Ruta del Azafrán
In the valley that dips between the charming Albayzín neighborhood and the Alhambra, you'll find Ruta del Azafrán. It's a bit of a hike even if you take the bus, but that makes coming here a great reason to stroll through the city before your meal. At this trendy restaurant you'll enjoy amazing views of the Alhambra; friendly, English-speaking staff and one of the best selections of Spanish wines anywhere in town.
Address: Paseo del Padre Manjón, 1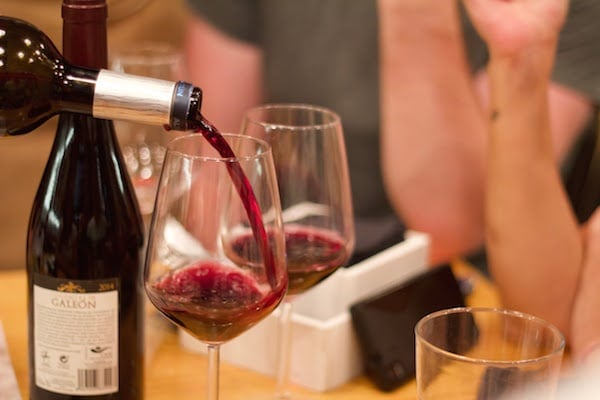 5. El Trasgu
Get off the beaten path and head to El Trasgu in El Campo del Príncipe, a pretty plaza with charming bars and restaurants in the old Jewish quarter. It's just a five-minute walk from the Hotel Alhambra Palace and easily one of the best restaurants near the Alhambra. The food here is traditionally from Asturias in northern Spain. You'll love the cachopo here, as well as anything covered in creamy, cheesy cabrales sauce. And of course, don't forget the hard cider!
Address: Campo del Príncipe, 12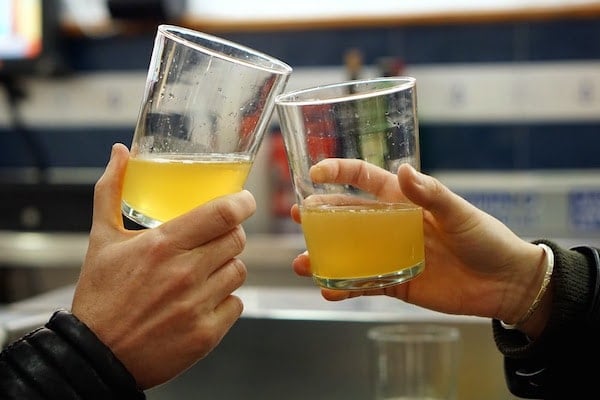 See Also: Start planning the perfect Alhambra experience with more insider tips.
Pin me!