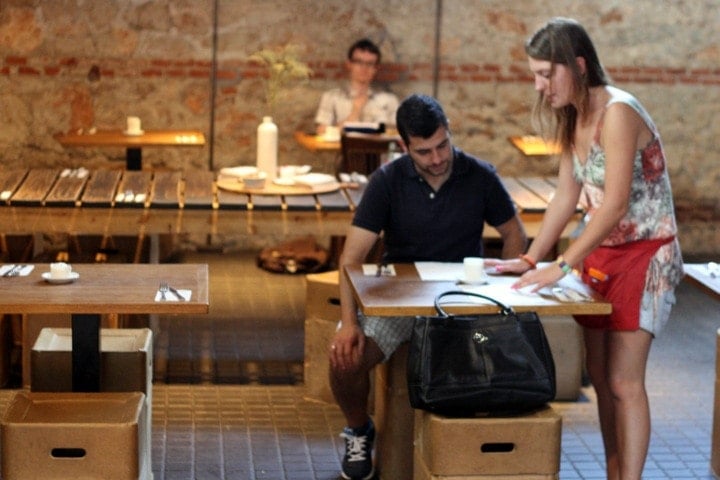 Spain has a tendency to break every rule when it comes to dining and drinking. Bars here are an ideal spot for breakfast, cafés always serve beer and pubs are perfect places to have an authentic meal.
Living here, I've had to rethink everything I thought I knew about eating establishments. Picking the wrong type of place for the time of day or the style of meal you want can mean a seriously sub-par experience. Stepping into the right spot at the right time, on the other hand, is like stepping out of the shoes of a tourist and into the realm of a seasoned local.
Here is a cheatsheet on where to eat and drink in Spain.
Bar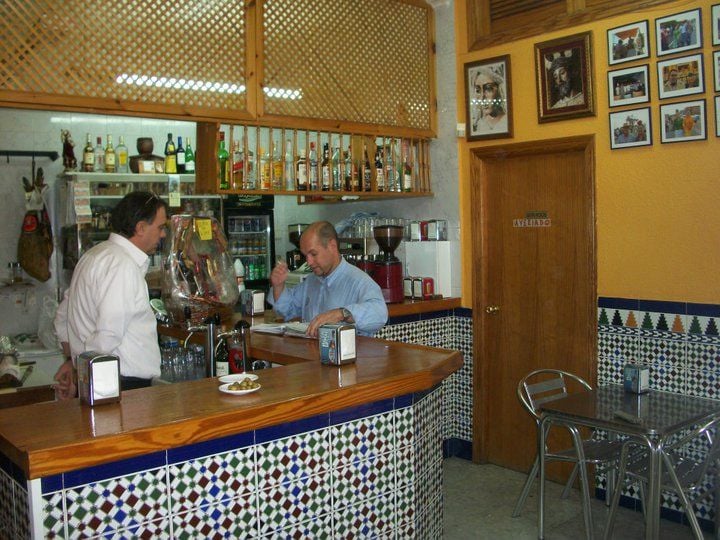 What it means: A bar means so much more in Spain that it does elsewhere. A Spanish bar is basically the same concept as an informal restaurant. The term is used as a kind of catch-all word for most small food and drink establishments. In fact, bars are so prevalent that many claim Spain has more bars per capita than any other country in the world!
When to go: Bars are the most common place to go for a meal, to grab a drink, or to have tapas. Bars are also great spots for a quick breakfast. Most are open all day from about 7:00 or 8:00 a.m. until midnight. Some do close between lunch and dinner from about 5:00 p.m. until 8:30 p.m.
What to order: Bars serve everything from breakfast in the morning to tapas at night. You can order just about anything at a bar. Beer, wine, vermouth and soft drinks are popular bar items on the beverage side of things. For food, most bars are best at simple breakfasts like toast and fresh squeezed orange juice, lunch menus of the day, evening tapas and dinner raciónes (shared plates).
Taberna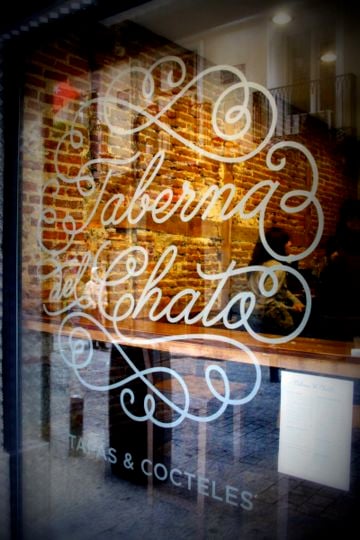 What it means: When I think of a Spanish taberna I think of carved wood shelves piled with dusty bottles, old advertisements for vermouth or aging family photos hung on the walls and a menu filled with all my favorite traditional dishes. Tabernas are typically an older, cozier bar where you can eat or drink sitting at a table or standing in the bar area.
When to go: While many tabernas do serve lunch, when they really shine is at dinner. Tabernas are also great spots to sip on a vermouth or caña before lunch on the weekends (at around 1:00 p.m.). Many in Madrid have vermouth on tap and serve it with a traditional tapa. If you head south many tabernas have sherry wines, and in the north of Spain they may have sidra (cider).
What to order: Tabernas are all about tradition. They often have Spanish staples like tortilla española and croquetas along with regional dishes and tapas. Tabernas are great places to try traditional Spanish foods!
Restaurante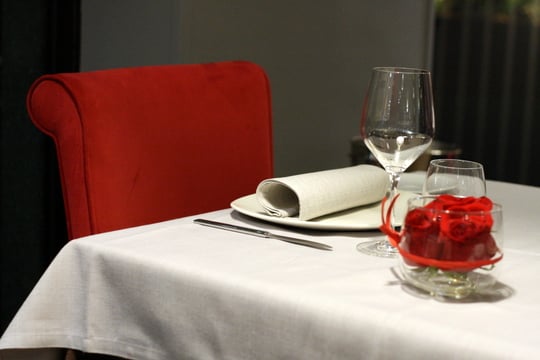 What it means: Table cloths, multiple glasses, wine menus... restaurantes are the real deal when it comes to dining out in Spain. Restaurants are usually the most formal type of eating establishment and can range from a place for casual sit-down lunches to three Michelin starred gastronomic experiences.
When to go: Many restaurants have a bar area that is open almost all day, but the actual sit-down restaurant part is usually only open during lunch (from about 1:30 until 4:00 p.m.) and dinner (from about 9:00 to 12:00 p.m.)
What to order: At lunch, most restaurants have both a daily set menu and an a la carte menu. At dinner the majority have only a la carte menus, although the most elegant spots may have a fixed tasting menu.
Depending on the restaurant, you can either order raciónes, large plates meant to be shared, or individual plates. Some restaurants also offer dishes in smaller sizes like media raciónes (half plates) and tapas (small plates).
Cafetería (Café)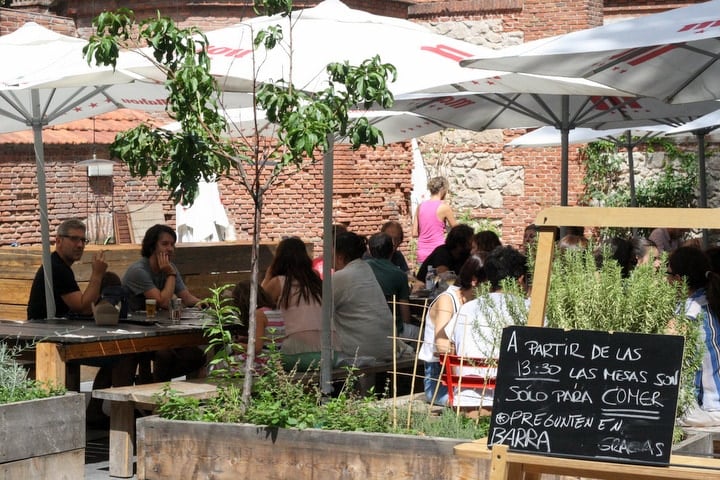 What it means: A cafetería is about halfway between a coffeehouse and a traditional Spanish bar. Some establishments kill two birds with one stone by calling themselves a bar-cafetería! They tend to be very informal and are open all day. Many have outdoor seating and a also small tables to sit inside.
When to go: Prime times for cafeterías are in the morning for breakfast and for the mid-afternoon snack, called the merienda. The merienda is usually between about 5:00 and 7:00 p.m. and is the equivalent to "grabbing a coffee." Groups of friends young and old gather at cafeterías to chat, play cards and socialize.
What to order: In the morning, cafeterías serve various types of pastries like croissants (with or without chocolate), muffins and doughnuts. Many also have churros with hot chocolate, mini-sandwiches with tortilla española (egg and potato omelet) or ham and cheese and toasted baguette bread with either butter and jam or olive oil and tomato. Also delicious at cafeterías are the fresh squeezed orange juice and cafe con leche (coffee with milk).
Bar de Copas (Cocktail Bar)
What it means: A Spanish bar de copas is, for all intents and purposes, a cocktail bar. They are usually open late and do not serve food. A bar de copas can mean everything from an elegant rooftop terrace overlooking the city to a tiny neighborhood bar that pours your average mixed drinks.
When to go: Don't bother trying to go to a bar de copas before the sun goes down! Most don't open until around 10:00 p.m. but they really get hopping even later, usually around midnight when most other bars and restaurants close. Bares de copas are usually open until about 3:00 a.m.
What to order: While there are varying levels of fanciness, most bares de copas serve cocktails, mixed drinks and liqueurs. A quick tip: if you're ordering a mixed drink, be sure to know which brand of alcohol you want. Instead of asking for "well" or "top shelf" liquors, Spaniards order by the brand name. For example, instead of ordering a "gin and tonic" you would order a "Beefeater and tonic."
What are your favorite bars, restaurants, pubs, cafés and cocktail bars in Spain?