Sunday is the perfect day to relax and enjoy everything Granada has to offer—but what about when it comes to eating out? Many granadinos take advantage of this day to eat at home with their families, but there are also plenty who prefer to get out and about. While you're enjoying the end of your weekend, be sure to take some time to experience this unique side of local culture! Here are some of the best picks for where to eat in Granada on Sundays. ¡Que aproveche!
Insider's Tip: Lunch is the main meal of the day in Spain. This is especially true on weekends, when there's no need to get back to work. Friends and family often spend hours at the table, enjoying each other's company and chatting long after the meal has ended. And as for the meal itself, it's typically much more food than visitors from many English-speaking countries might be used to. Come hungry!
Where to Eat in Granada on Sundays
1. Restaurante Arriaga
Basque roots meet Andalusian flair at this restaurant atop the Museo Memoria de Andalucía. At Restaurante Arriaga, you'll sit down at a large, inviting table—perfect for the whole family—and enjoy stunning views of the city and nearby countryside as you eat. Their commitment to quality and freshness is reflected in the menu. The selection of contemporary, modern dishes is not extensive, but each is prepared with nothing less than the strongest dedication to simple, delicious food. It's no wonder why this unique place would top any list of where to eat in Granada on Sundays.
Address: Avenida de las Ciencias, 2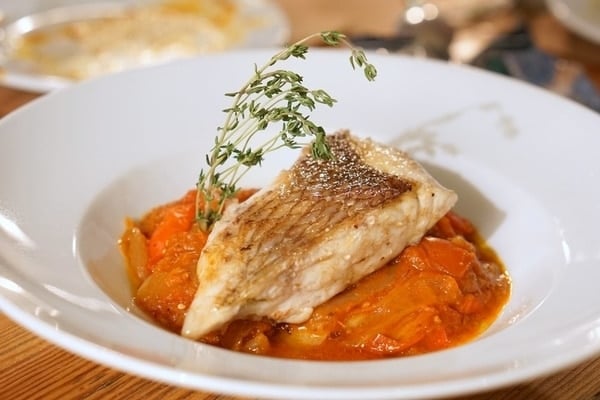 2. El Mercader
If you're wondering where to eat in Granada on Sundays, look no more. Although it just opened its doors in 2016, El Mercader has exploded in popularity among Granada locals. Stepping into this bright, inviting locale is like stepping into owners Cristóbal and Nuria's home. In fact, the dozens of cookbooks that line the walls belong to the couple themselves! The fresh, locally sourced products on the menu appeal to all palates, from traditional to adventurous. And for vino fans, their wine selection is also quite incredible.
Address: Calle Imprenta, 2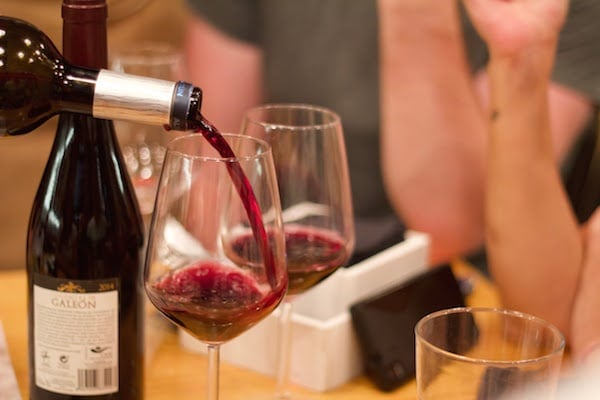 3. La Botillería
Hungry for tapas? Look no further. La Botillería is where to eat in Granada on Sundays if you want to take part in the city's famous tapas culture. Here, traditional flavors meet modern cooking methods, resulting in surprising and delicious twists on old favorites. Try the carrillada: pork cheeks with a sweet plum and Pedro Ximenez sauce.
Address: Calle Varela, 10
4. Puerta del Carmen
Located in Plaza del Carmen in the heart of the old town, Puerta del Carmen is a classy restaurant with high-quality Mediterranean dishes. Its design and innovation are second to none, and all food is prepared fresh with only the best local products. The beautifully decorated interior is the perfect place to enjoy a fantastic home-cooked meal, along with one of the more than 400 wines they also offer.
Address: Plaza del Carmen, 1
5. Bar Los Diamantes
If you're hungry for seafood, this is where to eat in Granada on Sundays. Bar Los Diamantes has been a local favorite for fried fish since opening its doors in 1942. Fresh seafood, a prime location and excellent service make it a place where locals return again and again. It's the perfect place to share a comforting meal with family to round out the weekend.
Address: Calle Navas, 28
Plan your Sunday agenda: Top things to do in Granada on Sundays
Pin me!