In Granada, the tail end of the weekend isn't the time to stress about the upcoming work week—it's a relaxing day meant for enjoying among family and friends. Even though most shops are closed, there's no shortage of things to do in Granada on Sunday—in fact, it might even be the best day of the week to live like a local. Here are some of the best ways to spend a wonderful Sunday in one of Andalusia's most beautiful cities.
Top Things to Do in Granada on Sundays
1. Enjoy a tapas lunch with the locals
Almost all stores will be closed in Granada on Sunday, but 99 percent of tapas bars and restaurants will be open and busier than ever! Sleep in and kick start your Sunday with some tasty tapas at midday—and remember: they're free!
Insider's Tip: Spanish culture is notoriously lax when it comes to scheduling, but this is one case where you want to show up early. To snag a great spot before the crowds arrive around 2 p.m., get to your favorite tapas bar around 1:30 and order a drink to hold you over until it's time to eat.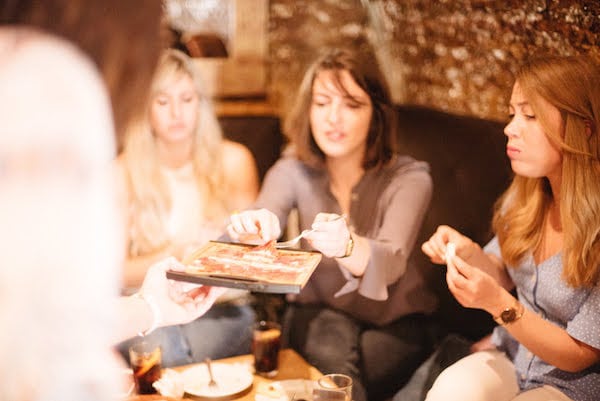 2. The best of both worlds: coffee and a copa
Coffee time is practically sacred in Spain, and many locals try to make it last as long as possible. One of the most typically granadino things to do in Granada on Sunday is to head out for coffee—and a little extra pick-me-up, too. Sunday afternoon between 4 and 8 p.m. is the best time to enjoy coffee and a copa (a mixed drink or a cocktail). In fact, many cafes in Granada even offer special coffee + copa deals.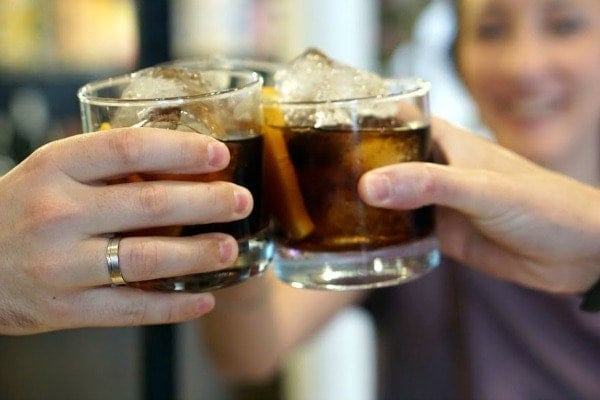 3. Take a peaceful walk up to Granada's most iconic landmark
Despite its imposing location on a hill overlooking Granada, the Alhambra is actually quite accessible from the city center. Yes, the hill leading up to the famous palace is steep, but makes for an otherwise relaxing walk as well as a great workout. The tree-lined path is calm, quiet, and a great way to escape the heat in the summer while still getting fresh air.
Once you're there, be sure to spend some time appreciating this incredible structure. Some areas of the Alhambra (Plaza de los Aljibes and the Palace of Charles V) can be visited free of charge. The best part? The views from these free entry areas are unbeatable, especially at sunset.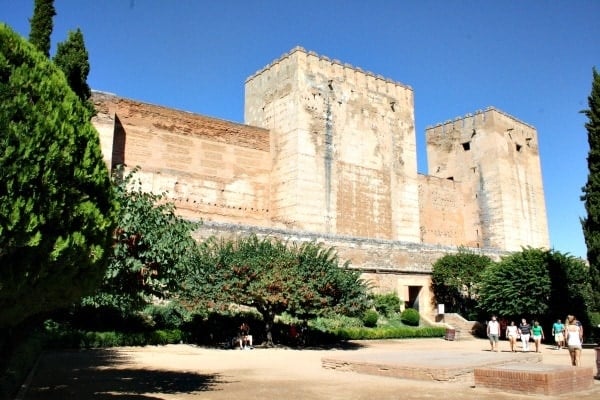 See Also: The complete guide to visiting the Alhambra
4. Escape the busy city at García Lorca Park
Just eight minutes' walk from the cathedral lies a peaceful little corner off the beaten path in Granada that feels a whole world away from the hustle and bustle of the city center. One of the highlights of this lovely and colorful park is its tranquil lake, where you can feed the friendly ducks and swans. If you'd like to learn something new, visit the Federico García Lorca museum in the middle of the park, where you can learn about one of Spain's most iconic poets, who was killed during the Spanish Civil War.
Insider's Tip: This is one of the best things to do in Granada on Sunday for families: kids will love the park's many rides and activities.
See Also: Guide to where to eat in Granada on Sundays
Pin me!