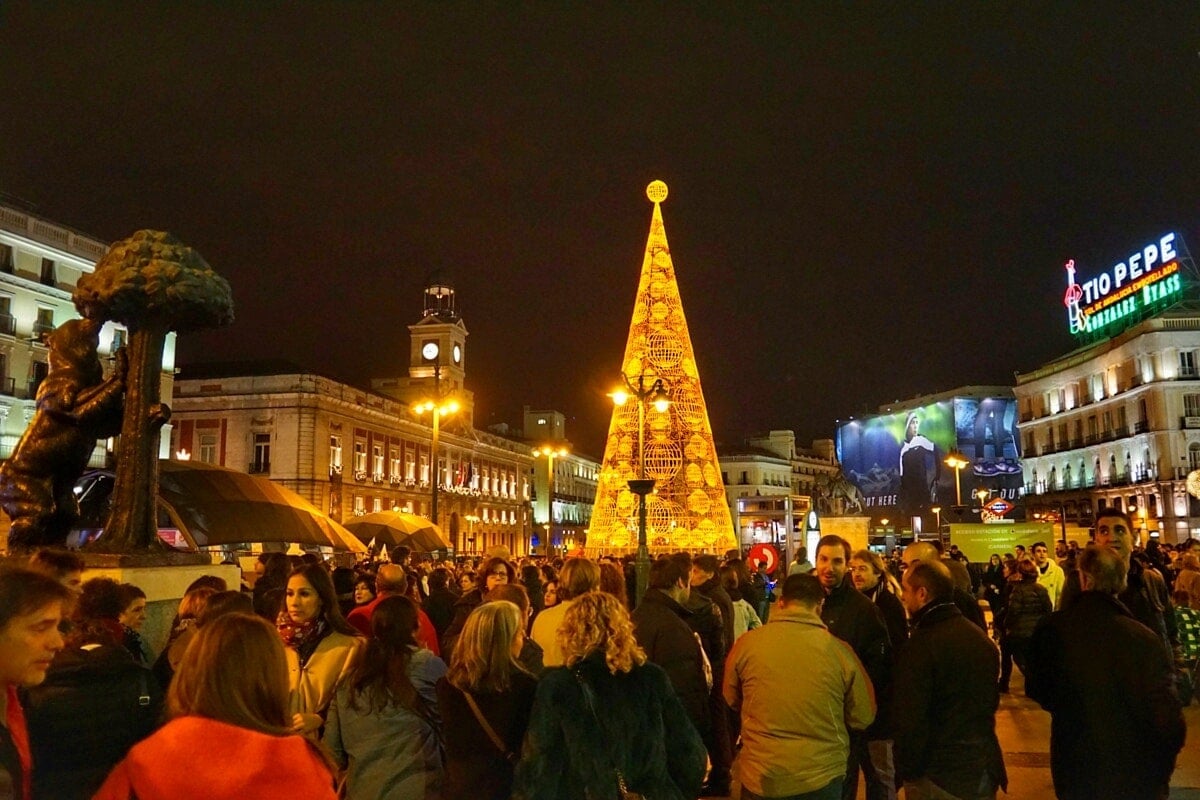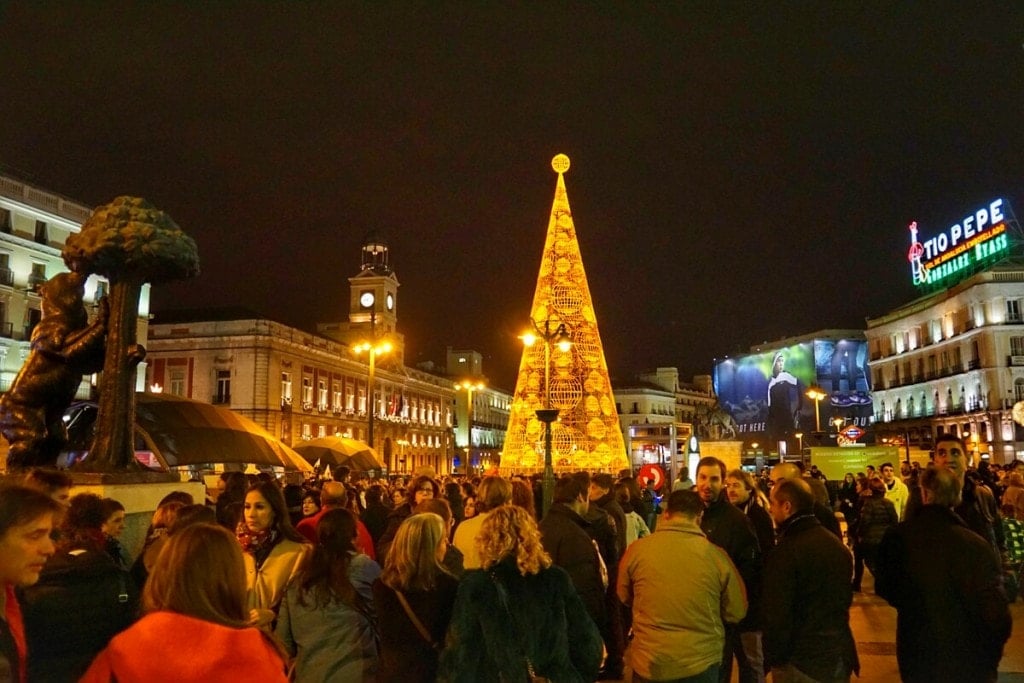 Midnight kisses and black eyed peas won't do you any good on New Years in Spain. Here luck, love and prosperity come with a whole new host of superstitions and traditions. Starting with the Christmas lottery on December 22 and going through that first step out into the street on New Year's Day, the holiday season in Spain is ripe with opportunities to call in good fortune.
Like so many things in Spanish culture, most of the New Year's Eve traditions in Spain that are said to bring good luck involve food. From cava and cookies to lentils and grapes, in Spain you can eat your way to a great new year. Here's how.
12 Lucky Grapes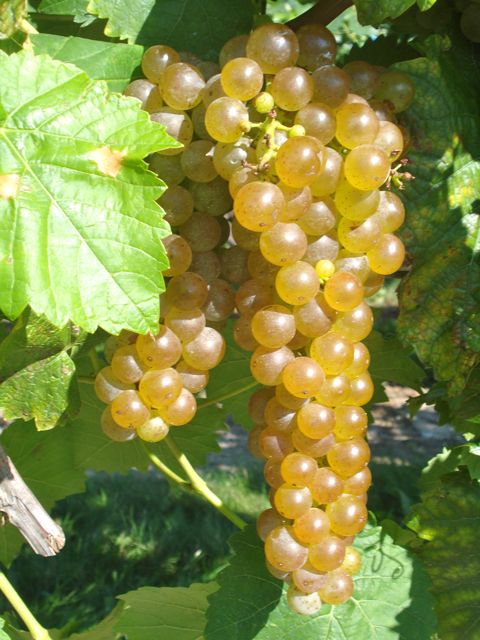 As the clock ticks down to midnight on New Year's Eve, revelers across Spain pack into their city's main plazas or into their family's living room to watch the clock chime midnight. As the hour draws near, every man, woman, child, grandma and grandpa will be clinging to twelve green grapes.
Each of these twelve grapes are said to represent each month of the year. With every chime of the clock at midnight, Spaniards eat one grape to bring one month of luck in the new year. It is a race to swallow all 12 before the clock stops chiming.
While it may sound simple, the commotion of living rooms and plazas full of people frantically stuffing grapes in their mouth coupled with the three or four seeds in each one makes for a rather chaotic (and hilarious!) start to the new year!
Lottery Luck
The Christmas lottery in Spain comes a few days before the new year on December 22. This El Gordo lottery, the biggest in the world, is replete with superstition and lucky myths. Some people claim that rubbing your lottery ticket against a pregnant woman's belly, a bald man's head or a cat's back will make it a winner.
In the northwestern region of Galicia, lottery players hang their tickets on horseshoes. In other regions people tuck their ticket next to a figure of the Virgin Mary. Some Spaniards believe that the key to good luck comes in the form of an actual key. They carry an old iron key in their pocket with the lottery ticket throughout the day that the winners are drawn.
Lentil Soup for Lunch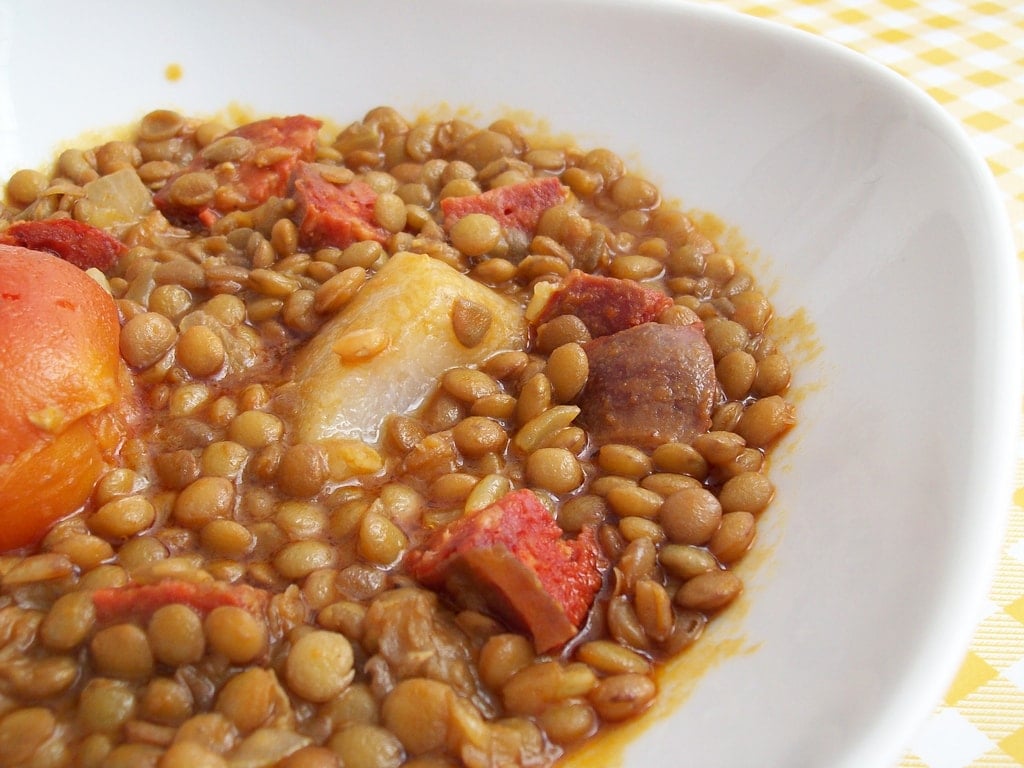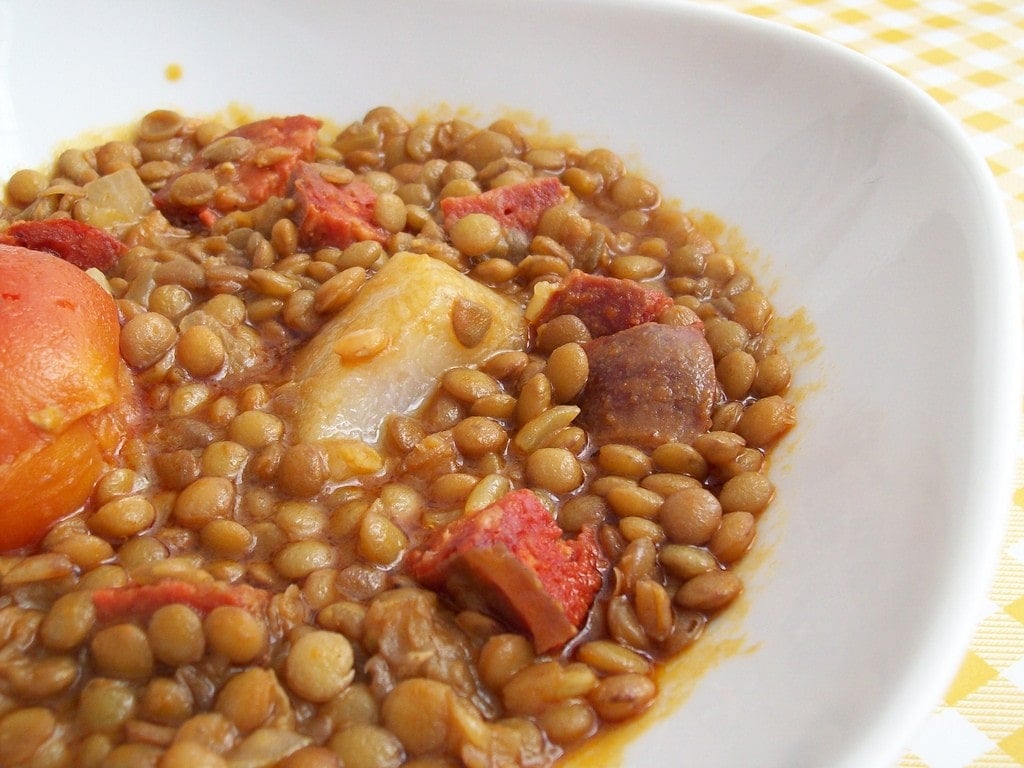 In my family, we always have a big bowl of black eyed peas and ham for lunch on New Years to bring luck in the new year. Here in Spain, I've swapped those black eyed peas and ham for lentils and chorizo sausage.
Spanish tradition says that each of the tiny round lentils represents a coin. Eating the soup of "coins" for lunch on New Year's Day is believed to bring you wealth in the coming year! Not to mention this hearty soup is a great way to warm up on this chilly January day.
Cupid's Red Underthings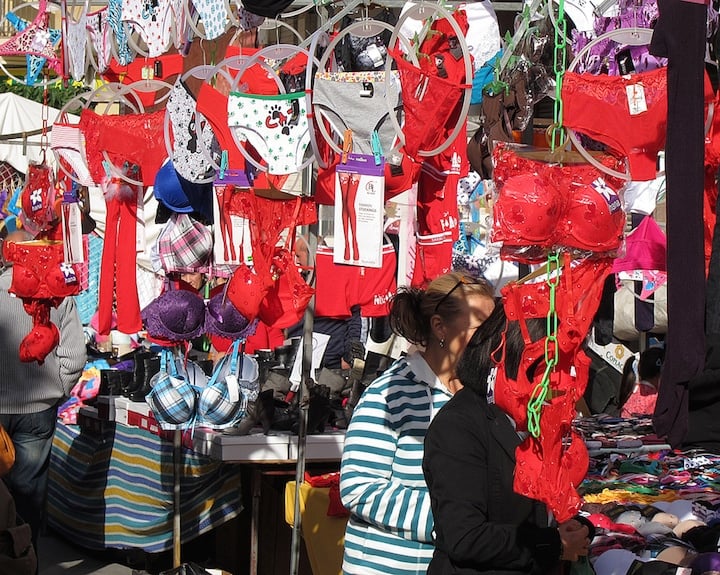 If your New Years resolution is to fall in love this year, then make sure you ring in the new year wearing red underwear! In some parts of Spain, this cupid-calling good luck charm only works if the underwear were gift. In others, you have to give your festive underpants away by the end of the night for the love potion to work.
Gold and a Glass of Cava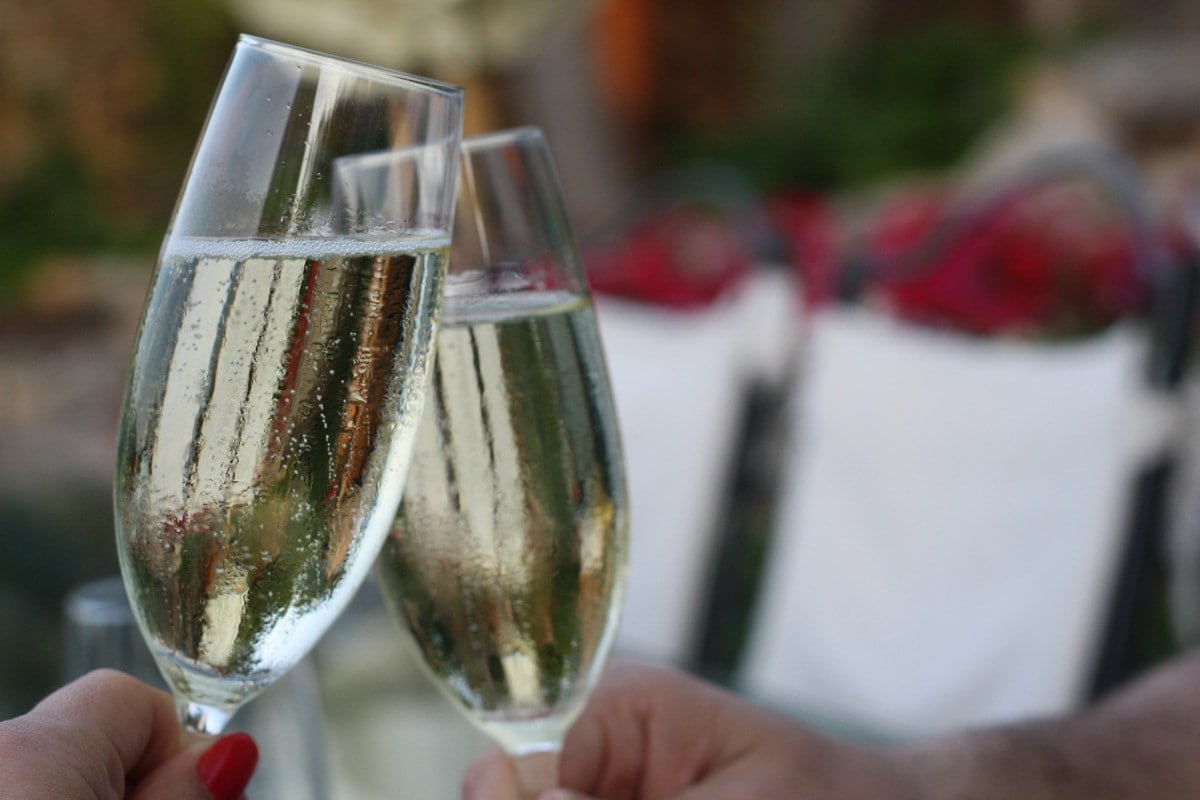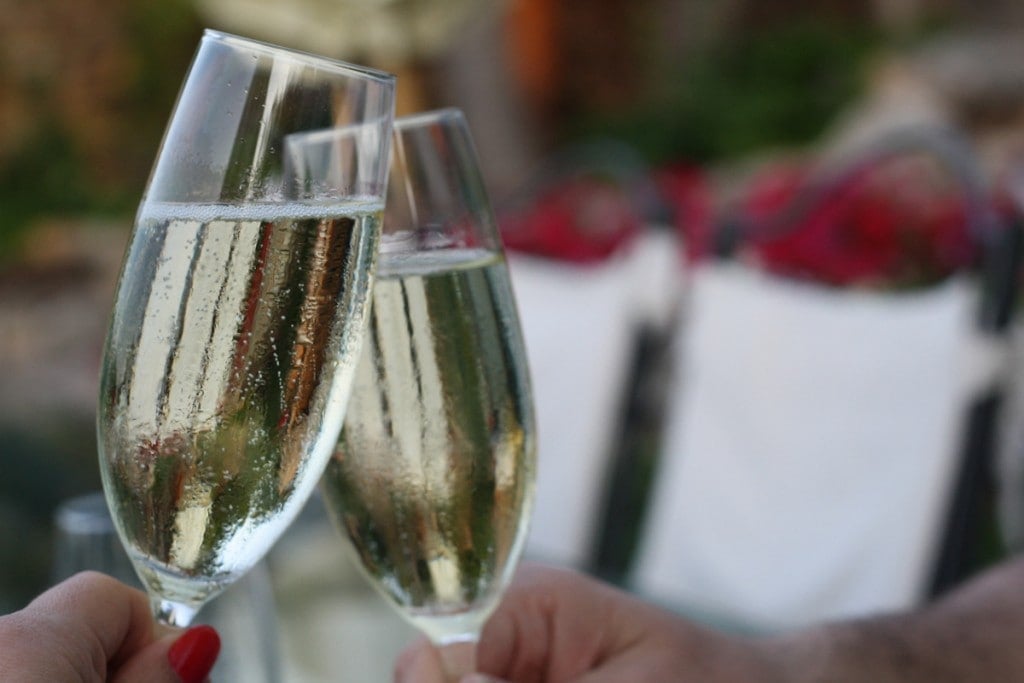 To bring not just good fortune, but an actual fortune in the new year, Spaniards drop a gold object into their glass of Cava before the midnight toast. From golden wedding rings to gold coins, it all goes in the glass! In order for the good luck charm to work, you have to drink the entire glass of cava after the midnight toast and retrieve your golden object.
Some say you can bring different types of luck depending on what you put in your glass. Looking for love? Drop in a strawberry, cherry or raspberry. Want to assure fidelity? Be sure that gold object is your wedding ring!
Starting the Year on the Right Foot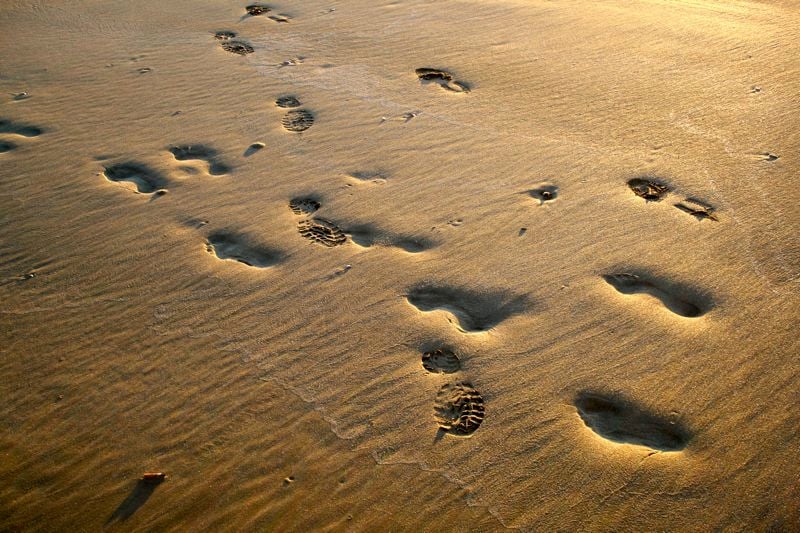 The first step of the New Year better be the right one! In Spain many people believe that to kick the new year off on the right foot, you have to use your right foot. Some say that the first step you take after the bells chime in the New Year should be with the right foot.
Other say that when you walk into your house after a night out on New Year's Eve you should enter with the right foot. Others still claim that the pivotal moment is when you leave the house on New Year's Day. Perhaps we should all just hop around on our right foot all night, just in case!
Cookies and a Coin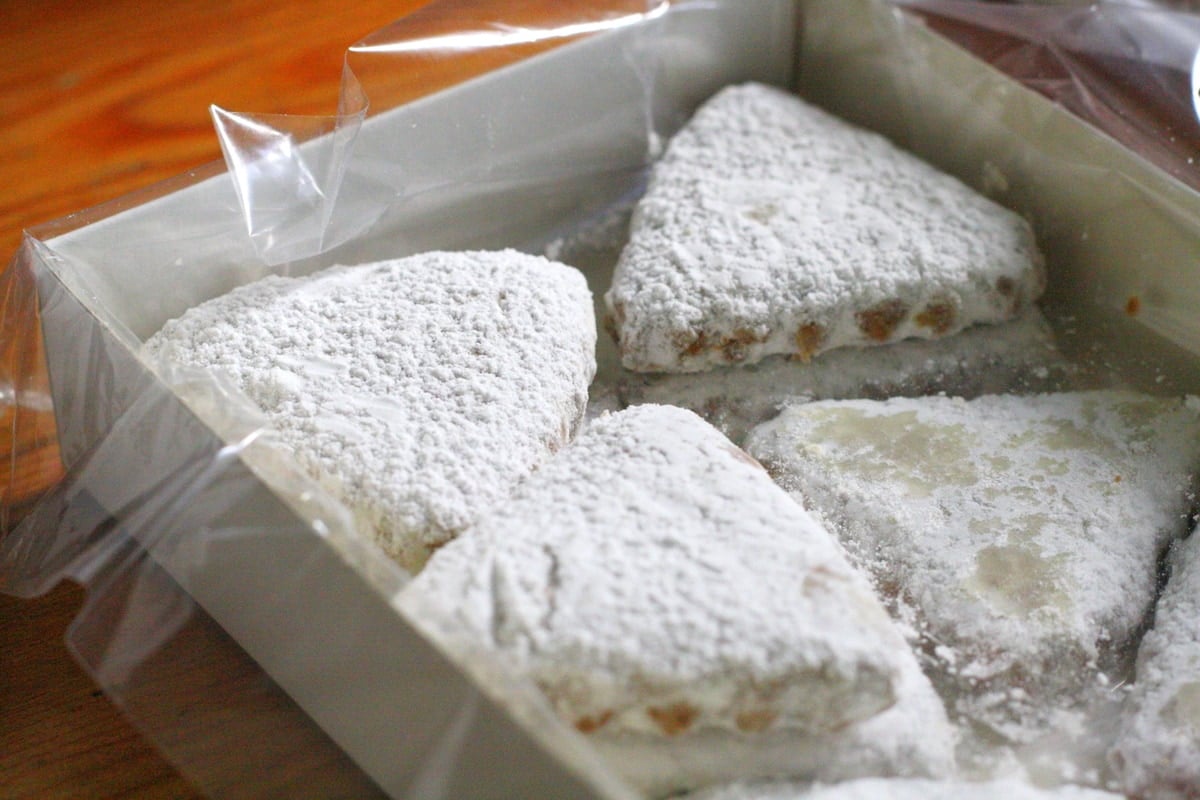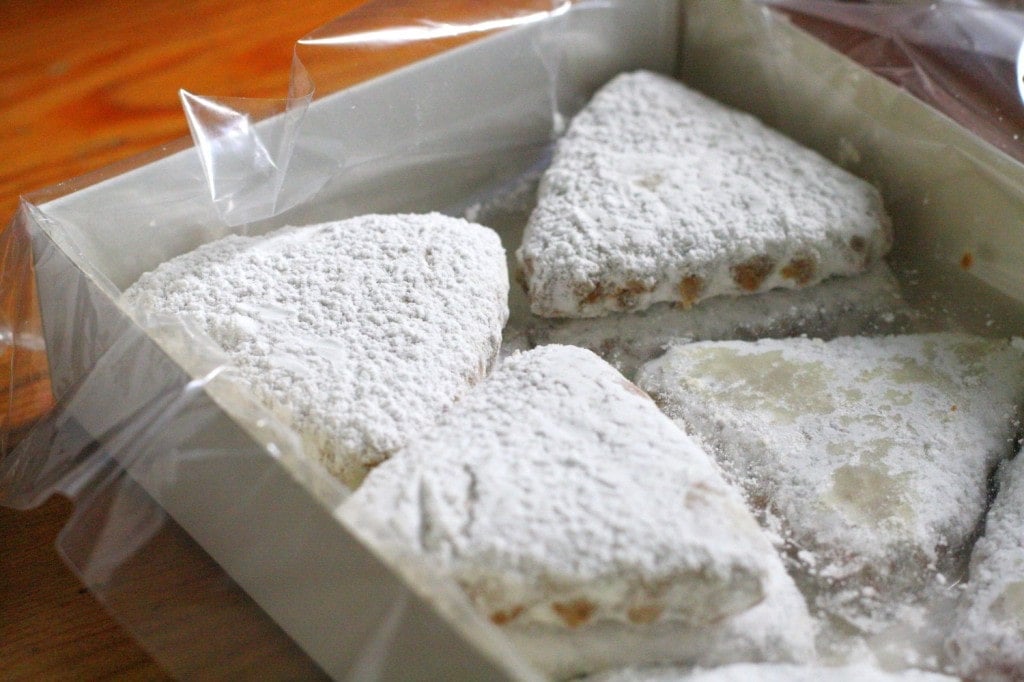 If all of the above luck-bringing tricks and traditions leave you lacking in luck, there is one more opportunity to bring good fortune on January 17, the day of San Antón. San Antón is the patron saint of animals and is said to cure animals of disease on this day.
Bakers celebrate this Saint's day by making panecillos, small round cookies marked with a cross. It is said that if you save one of these cookies with a coin throughout the year, it will make you financially fortunate!
How will you ring in a lucky and prosperous New Year this year?
No matter which good luck ritual you're following this New Years, we at Spanish Sabores wish you a Prospero Año Nuevo!
Pin me!