Wondering where to eat in Cadiz? Not only will I share my favorite local spots below, I'll also tell you the 14 must try foods in Cadiz so you can be sure to order well in this foodie paradise!
The first time I visited Cadiz I approached it by boat as we made our way over for a day trip from El Puerto de Santa María.
As the shore came into focus, I could just tell I was going to love it. Cadiz is an old city (one of the oldest in Europe!) and is not picture perfect. But what I often call "ugly-pretty" is what really draws me in.
I adore the tiny fishing boats that look like they're about to break apart in the waves, and the peeling paint on some of the gorgeous, century-old buildings.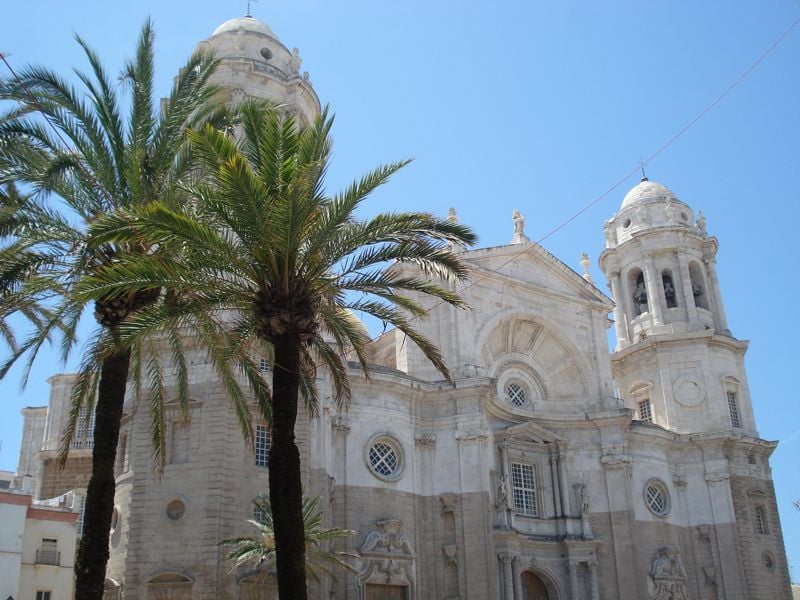 Cadiz is a city that will always hold a special place in my heart.
It's the place where I got engaged to Alejandro, on a chilly December afternoon when we should have been in France! It's also the place where I fell head over heels in love with some of my favorite Spanish foods: salmorejo, dorada, tortillitas de camarones. (Thank you Cadiz!).
Since Alejandro's parents live only 20 minutes away, we've visited the city many times. And although I've never even spent the night, I've definitely done my fair share of exploring the Cadiz food scene. Nearly five years after my first trip, I've narrowed down a pretty good guide to eating in Cadiz. Hopefully, it will help fellow food lovers explore one of my favorite cities in Spain!
I hope you enjoy my recommendations for eating in Cadiz, feel free to add more places in the comments.
What to Eat in Cadiz – 14 Must Try Foods in Cadiz
Churros
They are the best in Spain, hands-down. Always freshly made, thin and crispy as can be, with the perfect amount of salt. Now if only a Gaditano would bring their talents to the rest of Spain…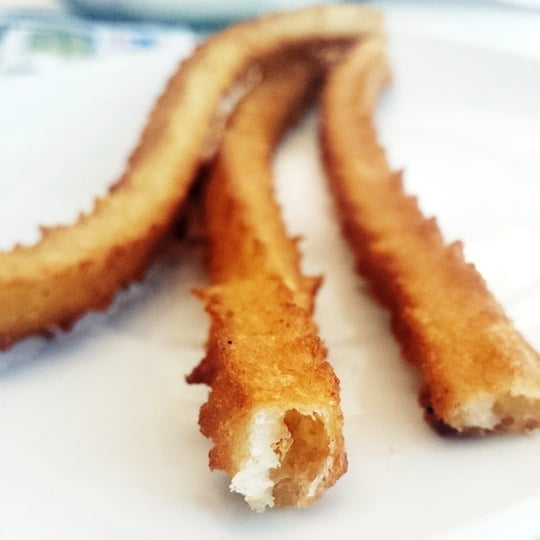 Sushi
Not what you were expecting? Cadiz is a wonderful place to get your sushi fix— granted it's made with the area's top quality catch! Spain is the world's second largest producer of tuna and some of the best bluefin tuna comes from Cadiz– though 80% of it gets sent to Japan!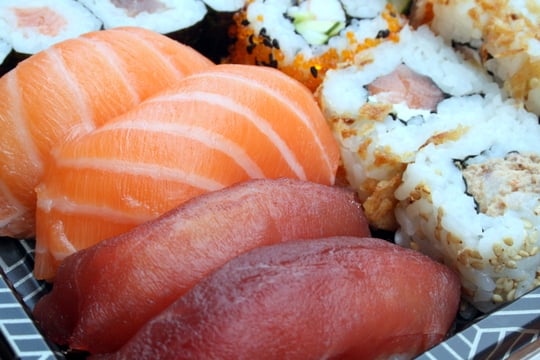 Oysters (ostras de Cádiz)
The oysters in Cadiz are fat and juicy, perfect with a squeeze of lemon.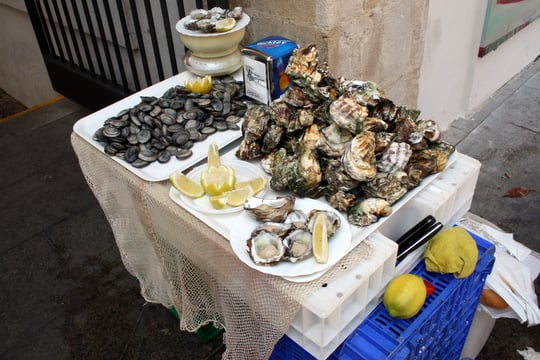 Tortillitas de Camarones (shrimp fritters)
Tiny shrimp called camarones are served from little cones after being quickly boiled and chilled. But the best way to enjoy these sea critters is in a crispy tortillita, a shrimp fritter that is absolutely to die for.
Atún rojo de Cádiz (Bluefin tuna from Cadiz)
The bluefin tuna from Cadiz is simply incredible. If you visit during the almadraba every May (when fishermen are allowed to fish the tuna using a 3,000 Phoenician fishing method) you'll be in store for some of the freshest and most delicious tuna of your life.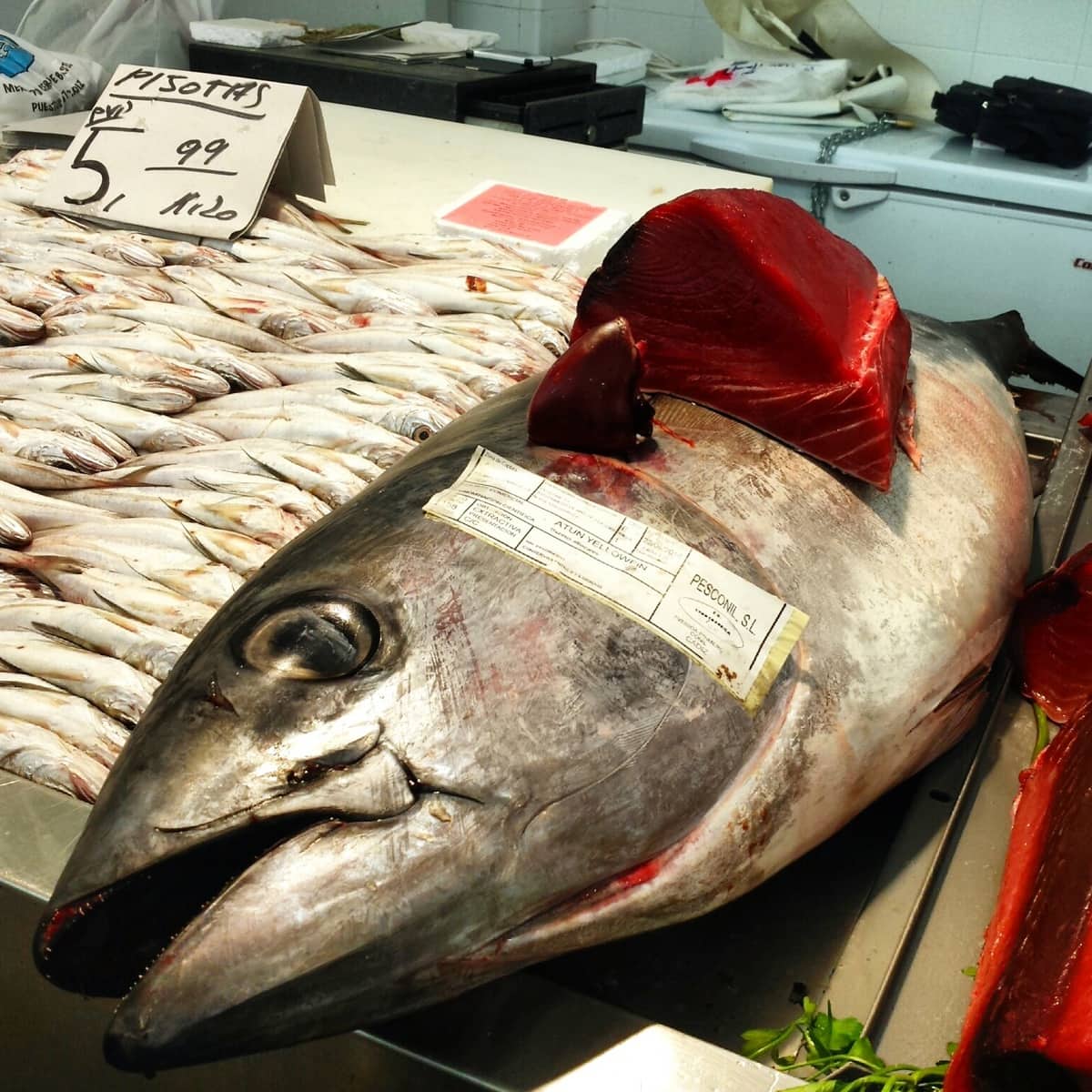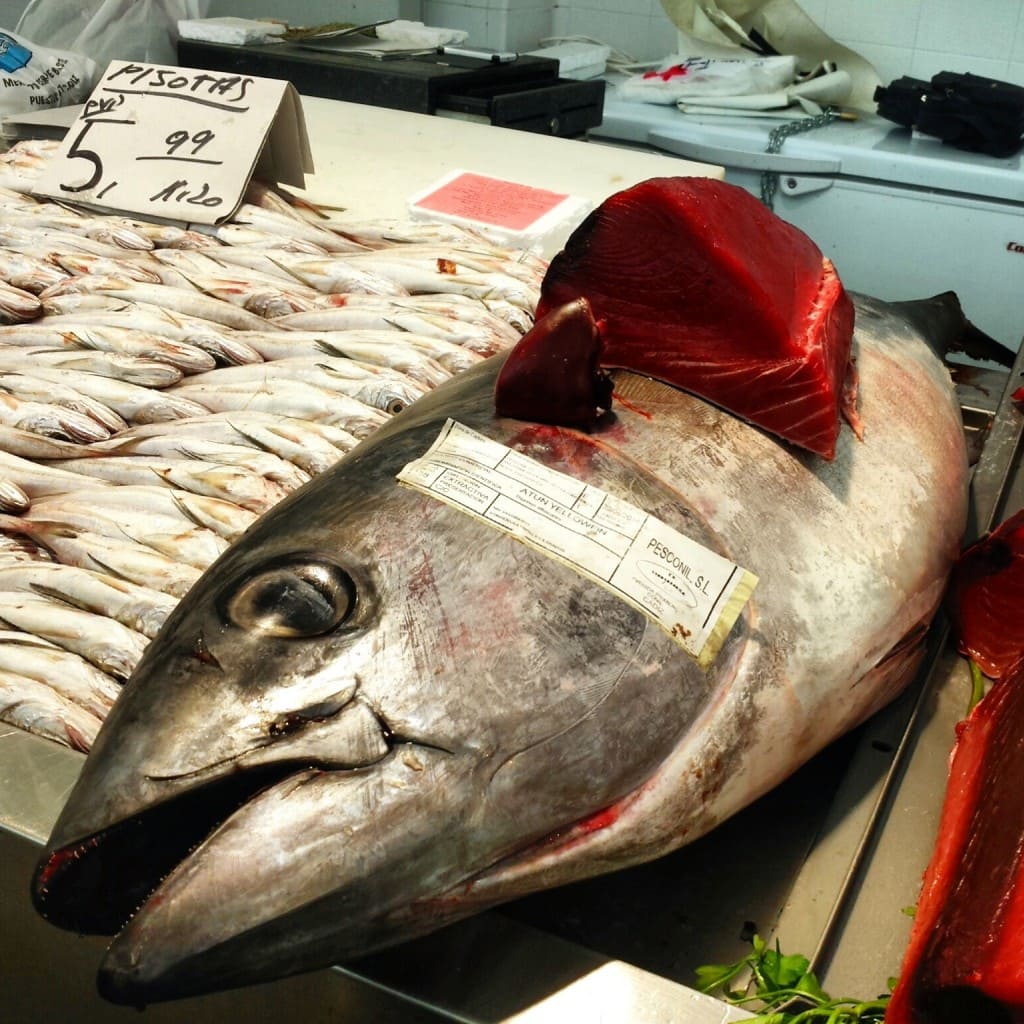 Chicharrones de Cadiz (Roasted pork belly cold cut)
Pork belly cooked in lard and smothered in garlic that is then sliced thin and eaten cold with lemon and salt, or a savory mojo picón sauce. Sound like heaven? Nope, just Cadiz!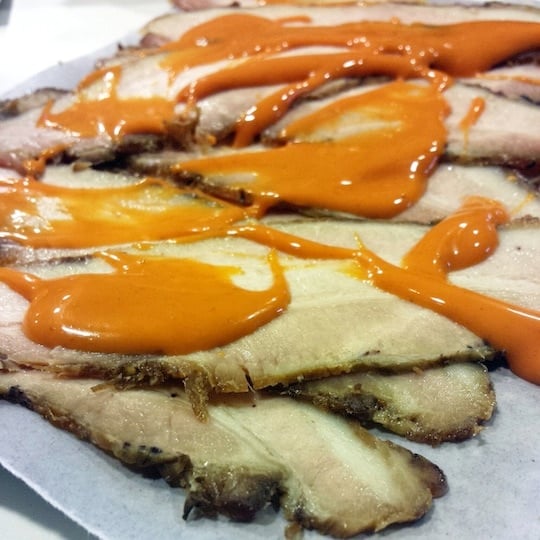 Tapas
Cadiz is one of the best tapas cities in Spain. Nearly every restaurant will have a tapas portion on their menu. Tapas are generally meant for one person, or for sharing among two. For bigger groups go for a 1/2 ration or a full ration (1/2 ración, ración).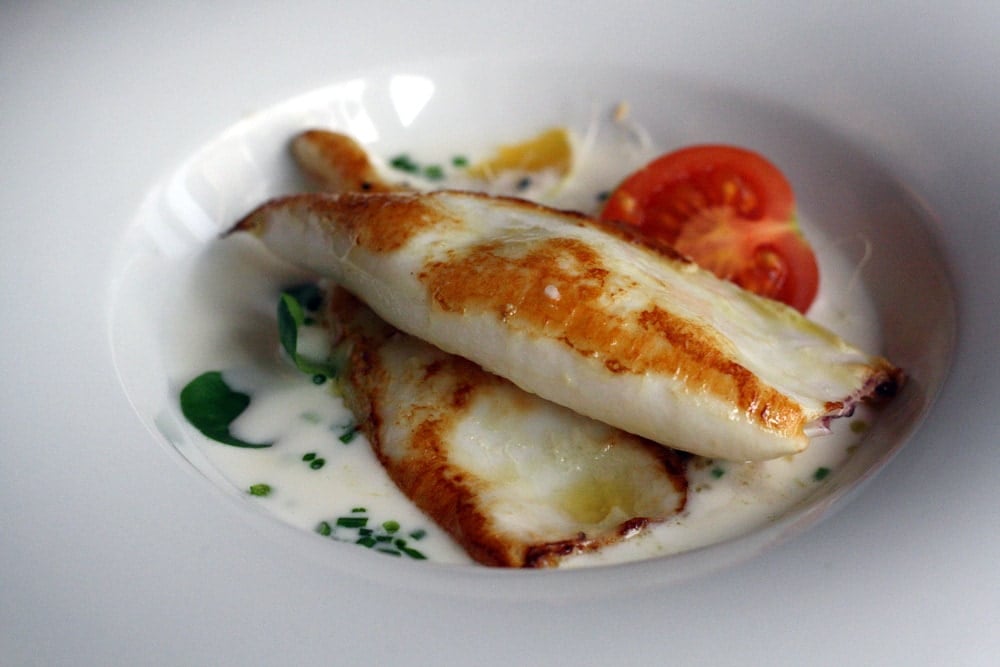 Vinos de Jerez (Sherry wines)
The city of Cadiz may not be a part of the Sherry triangle, but the locals certainly support their neighbors! A crisp glass of fino with some of the area's best seafood is a must.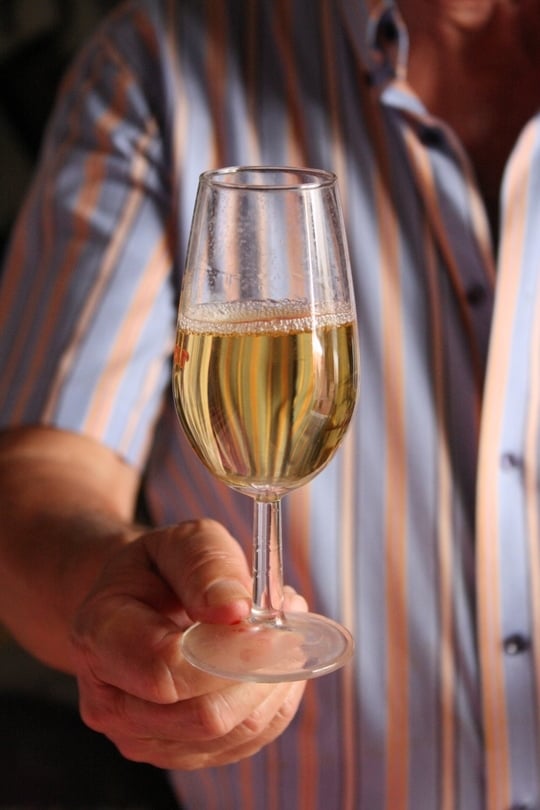 Ortiguillas fritas (Fried sea anemone)
Ortiguillas are among the most bizarre foods you'll find in Cadiz. Divers gather sea anemone, which are then battered and deep fried. Not for the faint of heart, they are a true taste of the sea.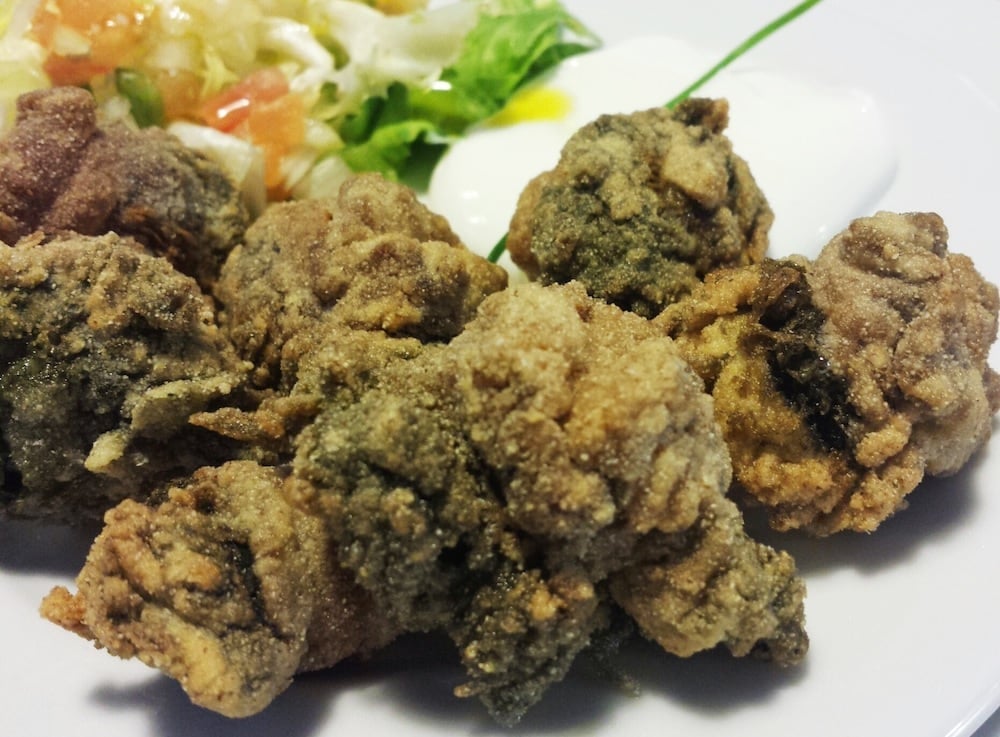 Huevas (Fish eggs)
A popular addition to salads or a key part of a fried fish platter, these fish egg sacks (they could be from a variety of fish/cuttlefish, such as hake, cod, and squid) are not my personal favorite (but my in-laws swear by them!).
Gambas (Prawns/shrimp)
Gambas, gambas, gambas. I could easily eat plate after plate, with another glass of fino. Check out my boiled shrimp recipe!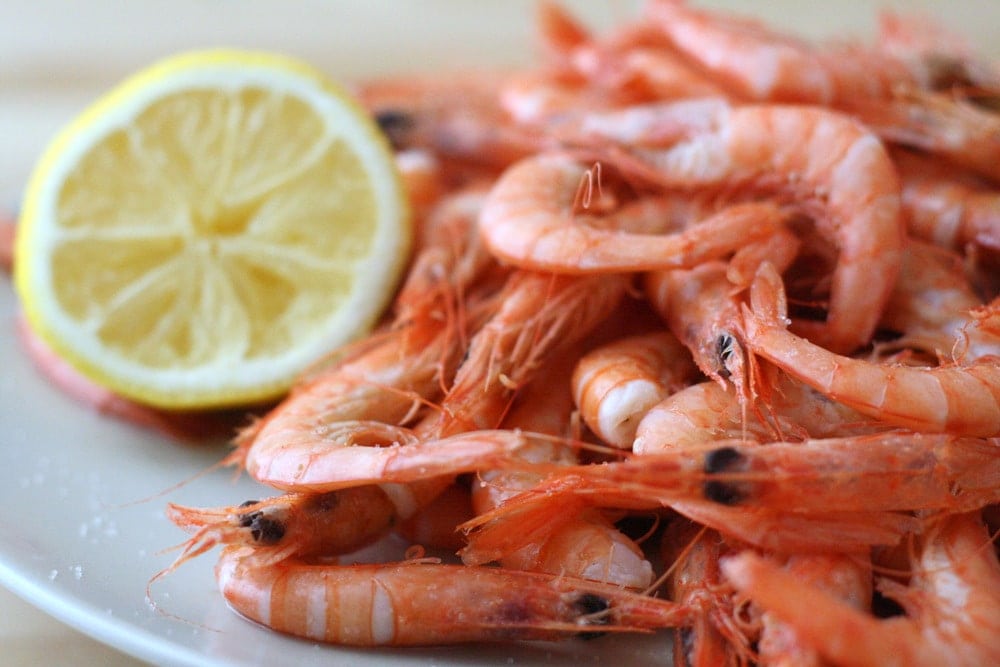 Pan de Cadiz (Cadiz style marzipan)
It looks like a giant loaf of bread, but it's actually a giant log of marzipan and candied fruits. I still can't decide if I love or hate pan de Cadiz…
Cazón en adobo (Fried dogfish)
Call it sandshark/dogfish/whatever you please. It's delicious. Fried in an irresistible coating of breadcrumbs, lemon, and cumin I could eat it every day.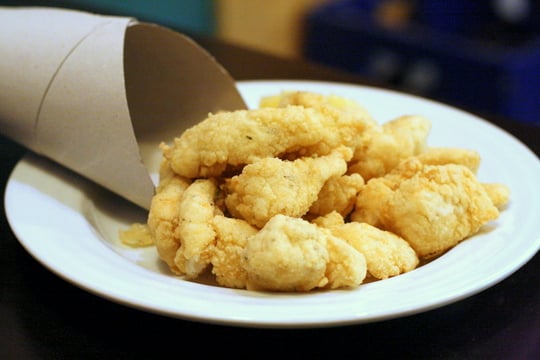 Carrillada (Pork Cheek)
One of my favorite tapas in Cadiz, you'll find carrillada de cerdo on offer all around town, generally swimming in a simple wine reduction.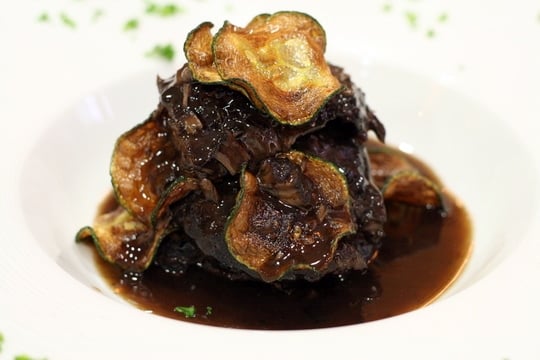 Where to Eat in Cadiz
I loved this newish Cadiz tapas bar so much that I dedicated a post to our outstanding lunch there. I almost don't want to go back, just in case it doesn't measure up. This small restaurant is the definition of what I search out– clean and fresh flavors, creativity that doesn't cross into the bizarre, and the best quality products you can find. Good job guys!
Calle Feduchy, 3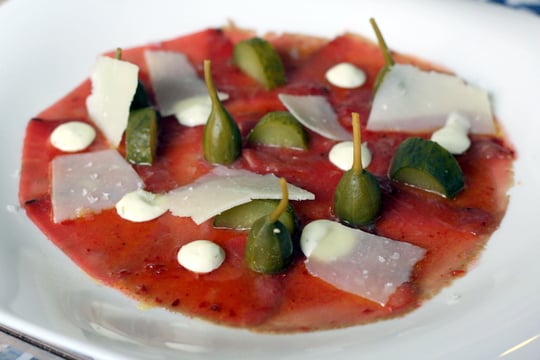 Old school and wonderful, the walls are covered with pictures of bull fighters and flamenco dancers. Order a sherry and some cold tapas– their chicarrones de Cadiz are wonderful.
Calle del Corralón de los Carros, 66
Freiduria las Flores I
This is the most traditional of Cadiz's fried fish joints, located in the beautiful Plaza de las Flores. The cazón en adobo and the chopitos are my favorites.
Plaza de las Flores, 4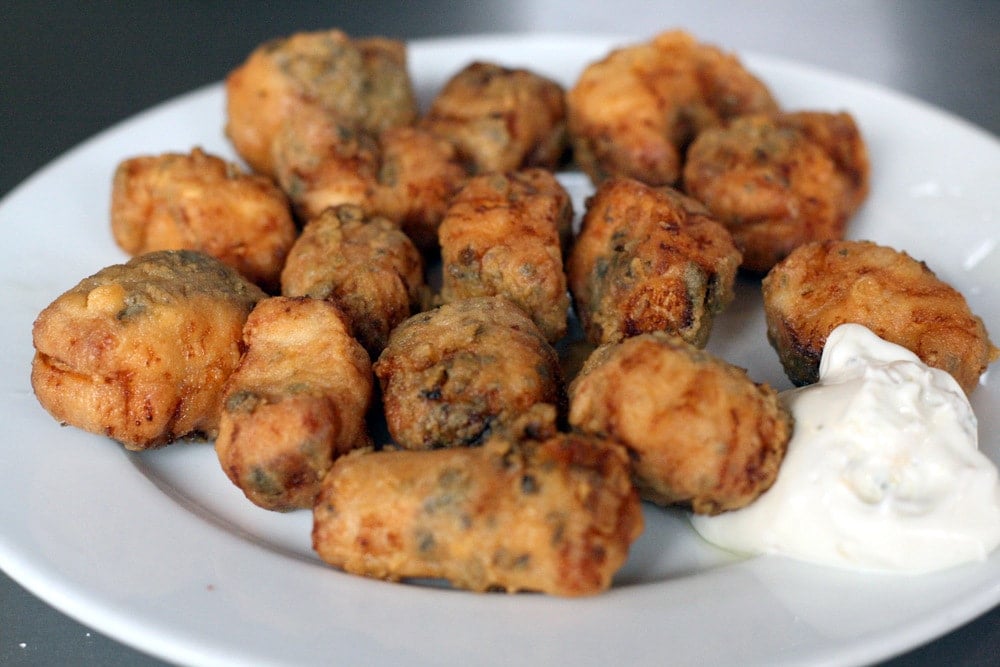 Recently restored, the central market of Cadiz is the place to be for fresh food and cheap tapas. The fish market is a MUST when visiting Cadiz– don't forget there's no fish on Mondays! The Cadiz market also boasts a wonderful Rincón Gastronómico (a dreamy outdoor food court). Food lovers can enjoy local wines, craft beers, fresh sushi, fried seafood, and much more with great views of the historic market.
Plaza Libertad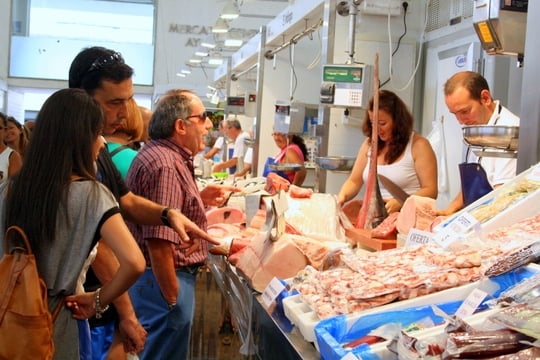 One of the most popular of the booths in the Cadiz market, Gadisushi makes fresh makis, nigiris, and sashimi before your eyes, using fish from the market. Must I say more?
Plaza Libertad (inside the market, booths 63 and 64)
Another Cadiz classic (and right next to La Candela) come for a quick aperitif before lunch. Rustic and wonderful, don't be intimidated by the old school charm.
Calle Feduchy, 19
One of my favorite pastry shops in Cadiz is located right across from the cathedral. You must try their homemade donuts and savory empanadas– but everything at Casa Hidalgo is absolutely delicious.
Plaza Catedral, 8
Know before you go – Tips for eating in Cadiz
There is excellent seafood in Cadiz and it's cheap by most peoples' standards. If not in town long, skip the fancy restaurant meals in exchange for tapas style dining. Trying many dishes all in the same night (and often at more than one establishment) can't be beat!
At least TRY the local sherry wines. I know that sherries can be tricky for some people to fall in love with at first sip– but keep trying! Sherry wines should pair with food, so ask your waiter for a recommendation (or better yet, look around and see what others are drinking) and sip with your food. And you can never go wrong with a crisp glass of fino (so try that!).
You aren't expected to tip in Cadiz, but rounding up the bill and leaving up to 10% for excellent service is definitely appreciated. Servers work hard and earn a low monthly wage. Don't take offense when waiters are running around and slam down your drink– it's not rude, just a part of the show they put on!
BYOT– bring you own toilet paper! For reasons beyond my comprehension, many restrooms do not have toilet paper or soap. Come prepared with tissues and hand sanitizer for peace of mind.
Embrace the afternoon merienda. From around 5:30 to 7:30 you'll see locals having a drink and a bite to eat in local cafés and pastry shops, instead of having dessert right after a meal.
Cadiz is a beautiful city with a unique Andalusian spirit. Take your time and walk around without a map, listening for impromptu flamenco music and looking out for old style tapas bars filled to the brim with locals. Eat, drink, stroll, and repeat– it's what the gaditanos do!
If you have more tips for where to eat in Cadiz or the top must try foods in Cadiz, please leave them in the comments!
Pin me!