This blog post was originally posted on March 30, 2016 and was updated on November 16, 2017.
Malaga is one of southern Europe's most vibrant cities. Every year more restaurants and museums open their doors, and as a result, more people visit and have a chance to discover how great this city really is—a great development for Malaga as an upcoming tourist destination. And while there are a lot of  great things to see, do, and eat, this doesn't mean you need a lot of money to enjoy the city. Here's how to enjoy the best of Malaga on a budget.
Top 6 Free Things to Do in Malaga
1. Enjoy nature at a colorful garden
Malaga's city center is lively, but peace and quiet are just a stone's throw away. Just outside the center, near the main road and the harbor, you'll find a beautiful botanic garden known simply as el parque, or "the park."
The park was created in the late 1800s by a businessman who wanted to have a free park in Malaga, and his vision remains a reality more than a century later. The 300-meter-long green space is home to flowers, trees, and plants from every corner of the globe. As you walk amongst the fountains and beautiful statues, you'll almost feel as if you've entered a different world.
Once you've visited el parque, don't miss the nearby rose garden (with 75 different types of roses, some even named after famous people like Antonio Banderas!) and the Jardines de Puerta Oscura right beside it up a zig-zag staircase.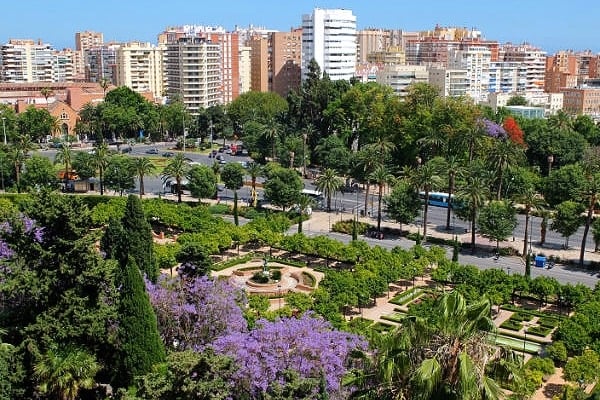 2. Check out a great view
Not only is Malaga an absolutely gorgeous city at ground level, it looks even more stunning from above. There are a lot of great miradores, or viewpoints, to discover in Malaga, where you can take Instagram-worthy pictures that are sure to give all your followers FOMO. But one mirador in particular stand out: as you make your way through the Jardines de Puerta Oscura, you'll be on your way to Malaga's best viewpoint.
From here, you can see the harbor and the sea, the park, the rose garden and also emblematic buildings like the city hall and the bullring. Take a seat and relax, have a drink and let life pass by.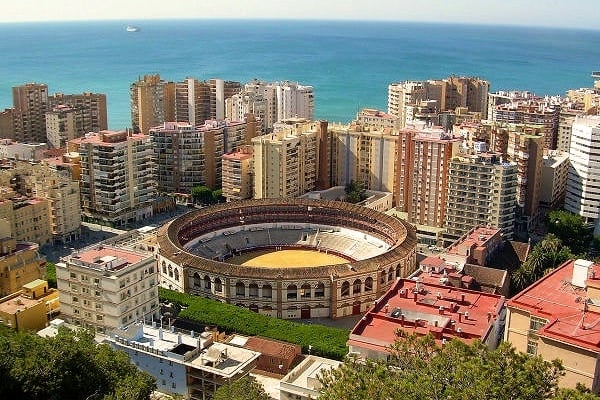 See Also: Where to find even more fabulous views in Malaga
3. Go to the beach
Many visitors come to Malaga due to its status as the capital of the Costa del Sol, so it's no surprise that one of the best free things to do in Malaga is to hit the beach. Have a refreshing swim in the Mediterranean, take a long walk, or simply relax and work on your tan (but don't forget your sunscreen!). The beach and the boulevard continue for kilometers, so get yourself a bicycle and go exploring.
Ready to go? Check out one of these fantastic beaches in Malaga
4. Visit Malaga's Harbour
Malaga's port area has undergone a massive facelift since the 1990s. Today, it's a wonderful marvel of modern architecture—and completely free to explore. All day long, you'll be able to spot cruise ships and impressive boats docking here, but it's actually one of the best places in town to watch a beautiful sunset.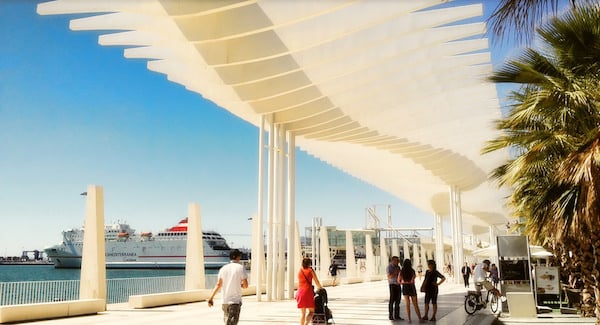 5. Get into Malaga's art museums
If you are lucky enough to be in Malaga on a Sunday, you can visit many of the city's museums for free. Art lovers won't want to miss the Picasso Museum, the modern-art haven Centre Pompidou or the Carmen Thyssen Museum, which shows off 19th-century Andalusian paintings.
Insider's tip: If you aren't in town on a Sunday, don't worry—the Contemporary Art Center is open for free all year round. This museum is located in the Soho district, which is also home to some pretty incredible street art.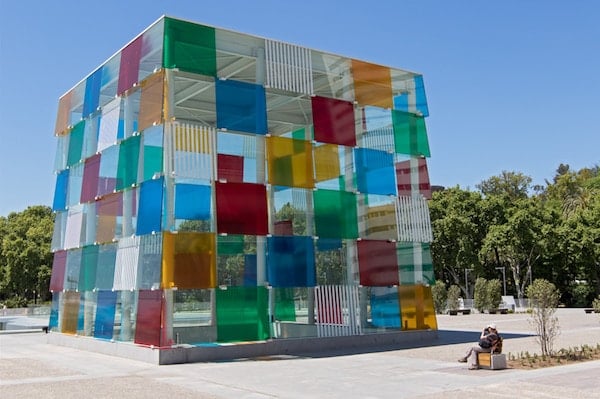 6. Visit a historic monument
Free entrance on Sundays isn't restricted to the museums—some of Malaga's most famous and historic sights are open for free that day as well. The Moorish wonder that is the Alcazaba, located right in the city center, dates back to the 10th century and has beautiful floral patios and Arabic architecture. Another Moorish monument is Gibralfaro Castle, which sits atop a hill near the city center surrounded by high defense walls that you can walk around. If Roman history is your thing, the Roman Theater is, in fact, free to enter all the time.
Insider's Tip: If you aren't in Malaga on a Sunday, most museums and monuments are free after 6 p.m. in summer and 4 p.m. in winter.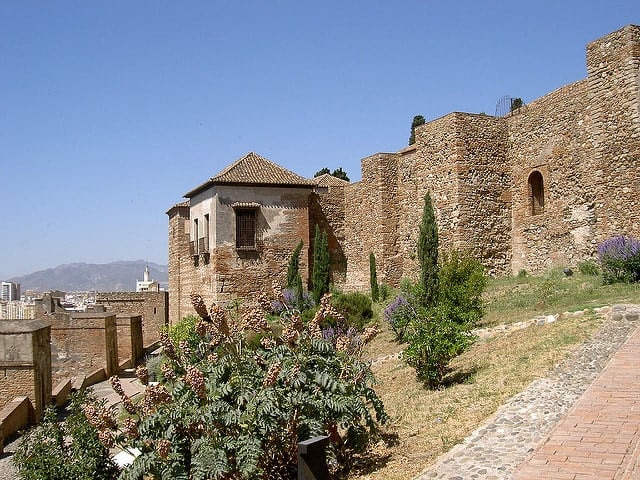 Get more travel inspo: Top 10 things to see and do in Malaga
Pin me!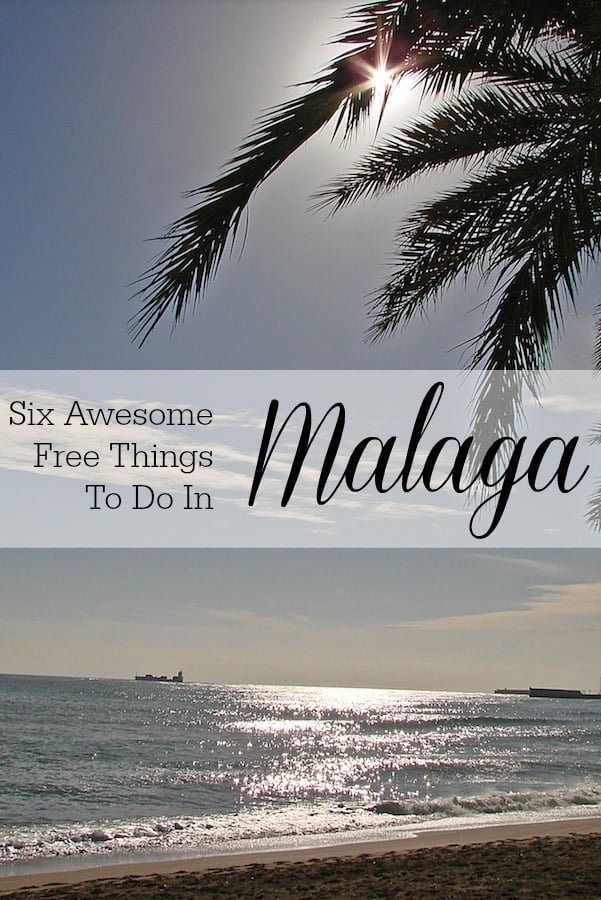 Photo Credit: Jorbasa Fotografie