I am a market-obsessed food traveler.
Before I see monuments and museums, I want to see what people grow, sell, and eat, and there's no better place to do that than a local market. So when I visit a new city, it's always one of the first things I look for and visit, a crash course to understanding a culture quickly and colorfully. Markets are where you find out secrets that the museums don't tell you-- what people eat in the intimacy of their own homes. Is it fresh fish and salad? A suckling lamb? Or casquería (organ meats)?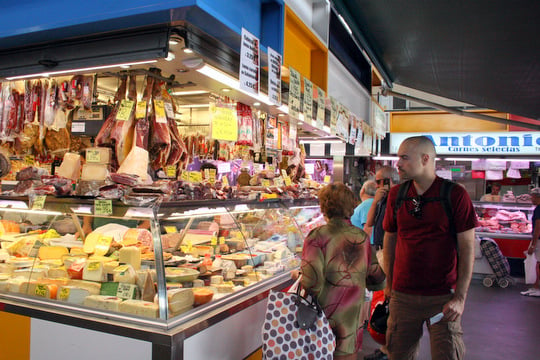 Luckily, in Spain, there are more than enough markets to visit, and I still have some iconic ones on my own to-see list. But here are five Spanish markets well worth visiting (and eating your way through!).
1. Mercado La Boqueria, Barcelona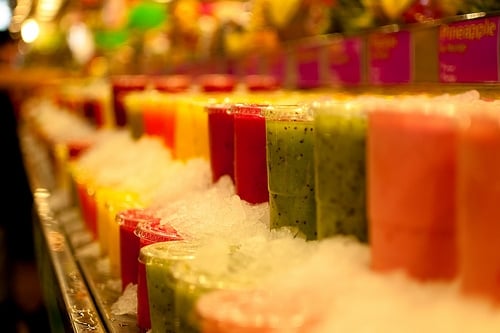 I still remember entering this colorful market for the first time. I was studying abroad in Granada and decided to visit Barcelona for the weekend. This was before I used the internet often, before I knew what a blog was, and before TripAdvisor had become one of my best friends. I stumbled across the iron faced beauty from the touristy Ramblas street and picked out a juice for 1€. I quickly drank it and grabbed another-- and just as easily, I fell in love. Barcelona's gorgeous iron sided market is truly a gem, despite claims that it has become too touristy. Take a walk around its colorful stalls, grab a bite at one of the crowded ones, and enjoy the ambiance!
We visit the Barcelona's local markets on our Devour Barcelona Food Tours- check us out!
2. Plaza de Abastos, Cadiz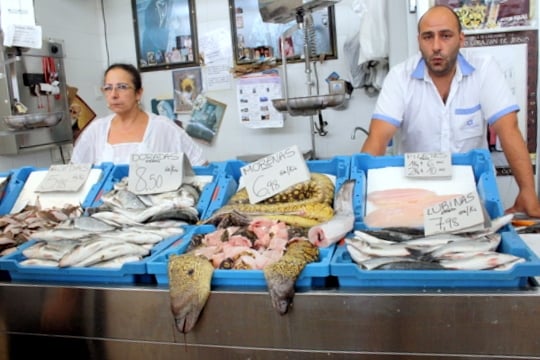 To see this incredible market in its full glory, you have to visit on a Saturday morning. Focus on the central aisles-- the fish market. The stalls are heaped high with the catch of the day from the nearby Atlantic ocean, and people are shouting and elbowing their way through the crowds. You'll see sea creatures you didn't even know existed, all for prices less than a fast food meal! After making your purchase, you can head to the newly opened corner with bars and restaurants, and enjoy a tapa or two before leaving. If there is a local selling freshly shucked oysters or camarones (tiny boiled shrimp) at the door, don't even hesitate to eat some. Heavenly and cheap, this is what life is all about!
Read More: Where to Eat in Cadiz - Guide
3. Mercado de la Paz, Madrid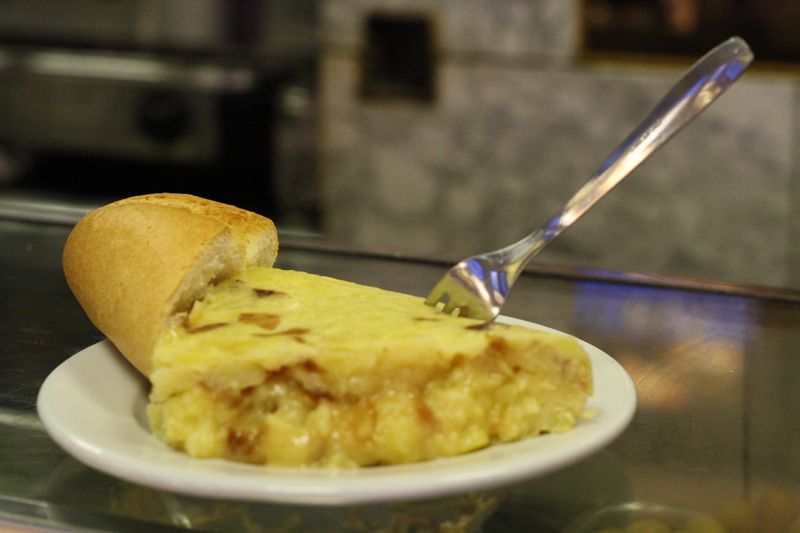 Madrid has multiple market gems, but there is something about Mercado de la Paz that I adore. Located in the ritzy Salamanca neighborhood, with designer stores and gourmet shops as neighbors, you'd never guess your surroundings by looking at the market's exterior. As one of Madrid's original four iron sided markets, it could definitely use a little bit of restoration. But I love it because of its imperfections. Inside you have some of the best fish, fruit, meat, cheese, and charcuterie in town, and, (shh!) my favorite tortilla de patatas in Madrid is located inside at Casa Dani. Just go early so it's nice and fresh!
Visit Madrid's colorful markets with us on our Devour Madrid market tours!
4. Mercado Central de Atarazanas, Malaga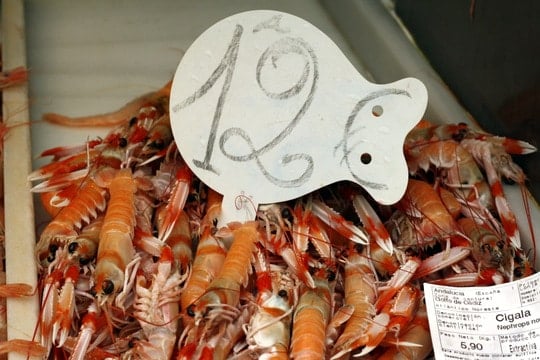 There is something about this former shipyard turned market that is simply magical. You walk inside and are greeted with the aroma of freshly fried fish. People are shopping, drinking cañas, and simply enjoying the day. It's the type of place you could stay in for hours, and then wonder where the day has gone.
Visit: We visit the Atarazanas market (which I think I'd say is my #1 favorite in all of Spain!) on our Malaga food tour.
5. El Mercat Central, Valencia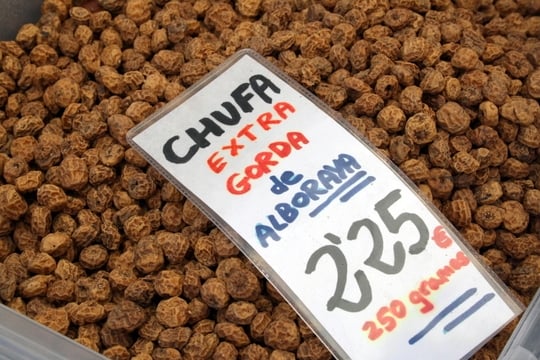 One of the oldest (and largest!) markets in Europe, the gorgeous Mercat Central is one of my favorite places in Valencia to spend the morning. Starting with a cold cup of horchata, you can watch the locals visiting their favorite stalls. If you're staying nearby and have access to a kitchen, you could always buy the ingredients for a traditional rabbit paella, one of the region's most delicious dishes!
Tour it! We visit this incredible Valencia market on our Valencia food tour-- join us!
There's no doubt that Spanish markets are incredible-- what's your favorite market in Spain?