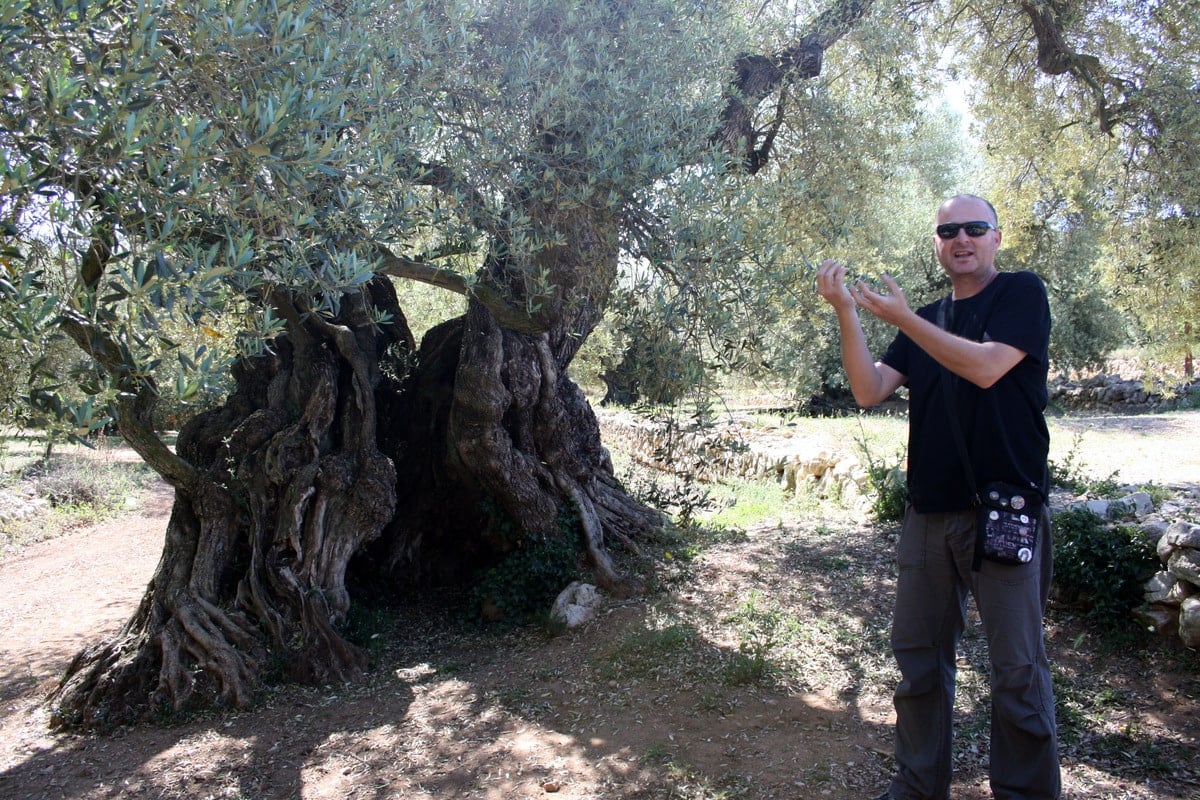 "If these olive trees could talk, they'd have a lot to say," explained our guide Augustin as we made our way through the arid olive groves of the Finca del Arión.
And he's right-- according to local experts the local millennium olive tree groves in north eastern Spain are home to some very old trees-- some over 2,000 years old, dating all the way back to Roman times.
Augustin explained that these incredible trees have been one of the only constants in this always changing part of the Mediterranean. Located close to the Via Augusta (the Roman road that connected Rome with Cadiz, Spain), you'll find what locals believe to be Spain's oldest olive trees (and perhaps even some of the oldest olive trees in the world).
Spain's oldest olive groves
Some of the trees date all the way back to Roman times when the Romans first mastered the art of olive cultivation, allowing the Iberian peninsula to become the biggest producer in the Roman Empire. Later, when the Muslims settled in the area, they expanded upon local knowledge by bringing their revolutionary irrigation techniques. And though little has changed as far as methods go since the reconquista, the foodie world today definitely knows how amazing this liquid gold can be!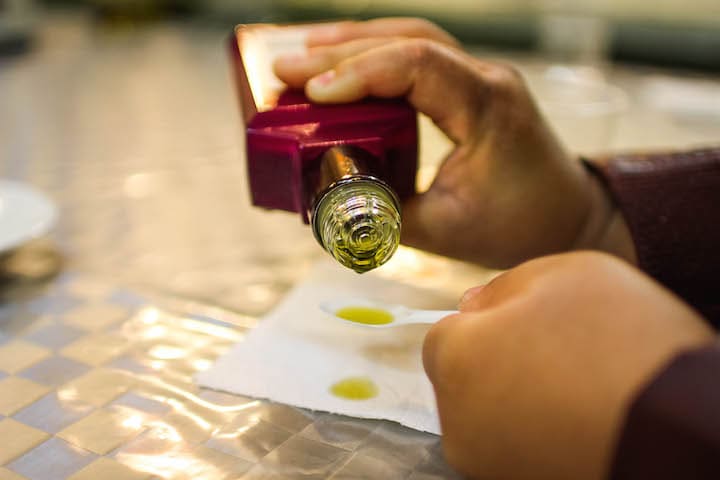 La Senia and Ulldecona (both located in north eastern Spain) are credited with the highest concentration of thousand+ year old olive trees in the world. There are over 400 trees that have been catalogued, and two of them have received "heritage tree" status by the Catalan government.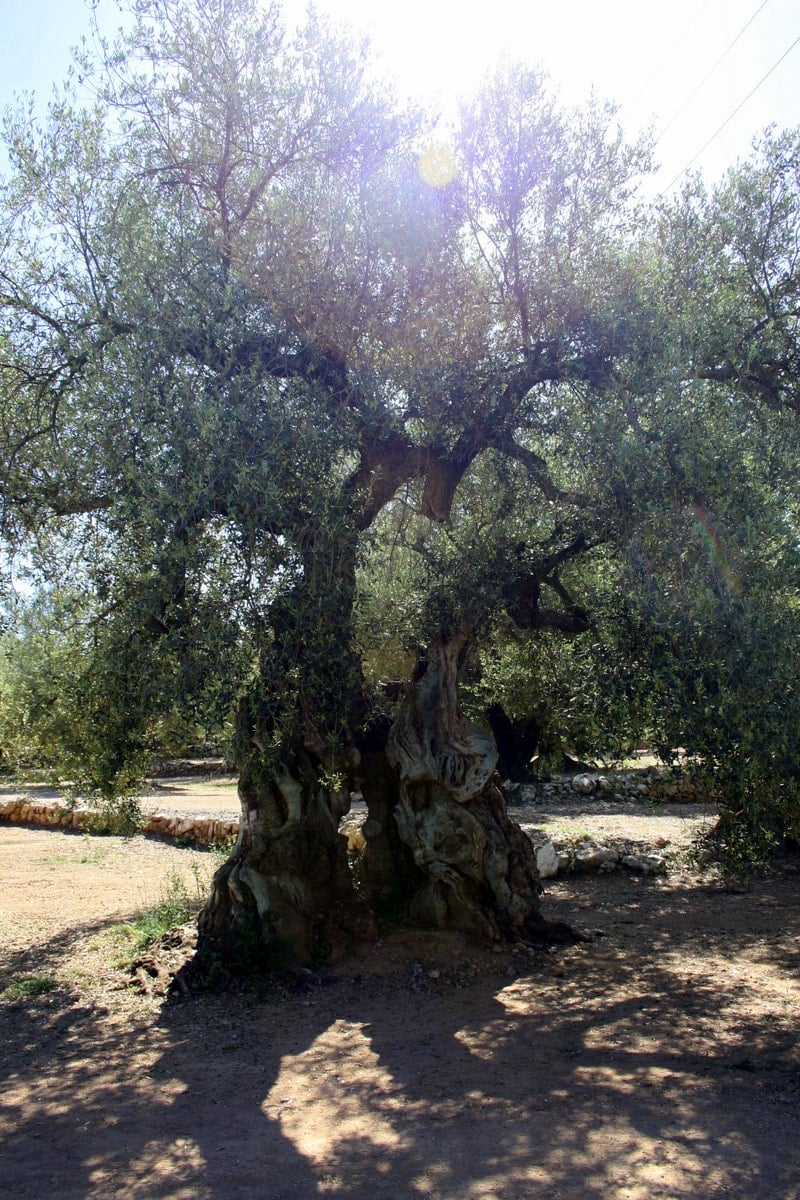 But only 50 years ago, there were many more.
Unfortunately, these heritage trees aren't the money makers. They're old and more fragile than the younger trees, more susceptible to illness and produce less olives. You can't shake them with machines as you do with younger trees-- these olives need to be hand picked with love. And that love costs lots of money! Although what they do produce is well worth the sacrifice, many don't see it that way.
Half of the Arión olive groves were destroyed in the 1960s to plant more commercial varieties, causing a part of that area's cultural heritage disappear forever.
Today, despite seeking official protection for these olive groves, they're still in danger. That's why The Natural Museum of the Thousand Year Old Olive Trees of Arión (El Museo Natural de los Olivos Milenarios del Arión) opened in 2011. There are forty millennium olive trees on the plot, and plenty of younger ones too.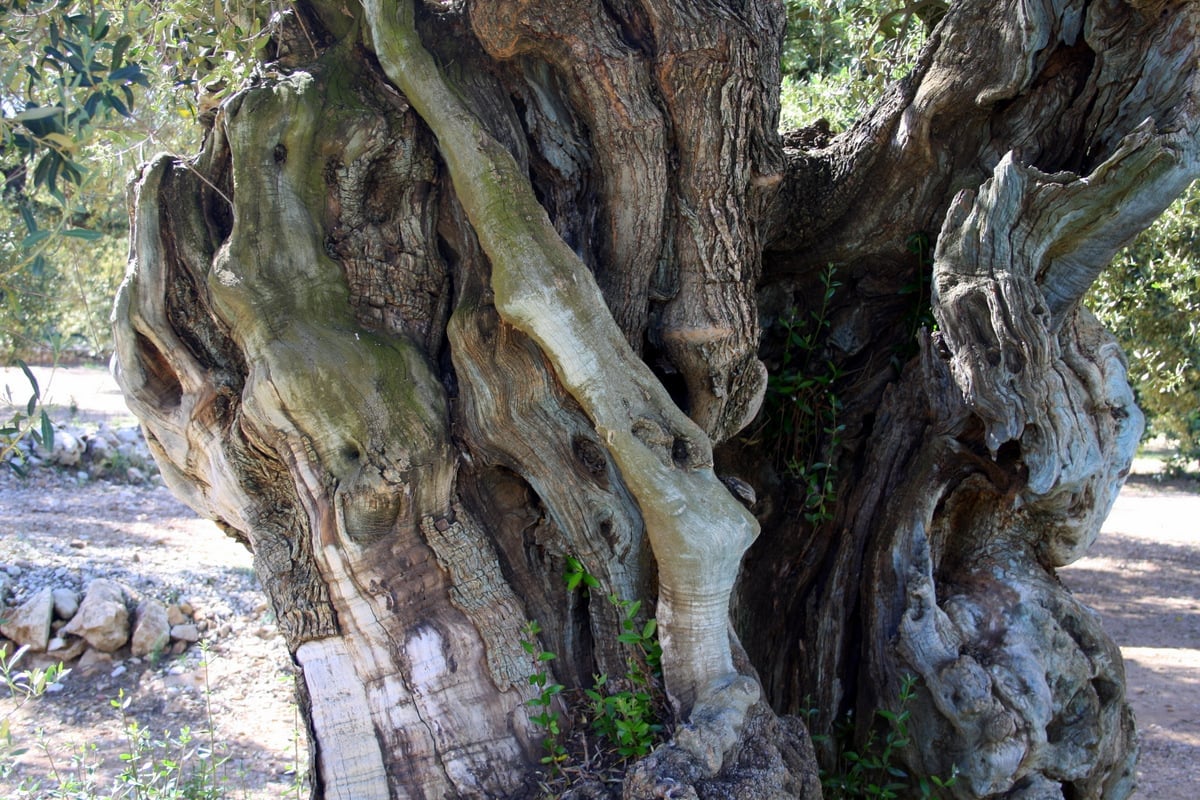 Walking around with Augustin, we saw some of these beautiful trees, which were just about to bloom with the very first olive blossoms (we visited the first week of May). The olives will form over the next months, until they are beautiful and green and ready for an early harvest towards the end of September.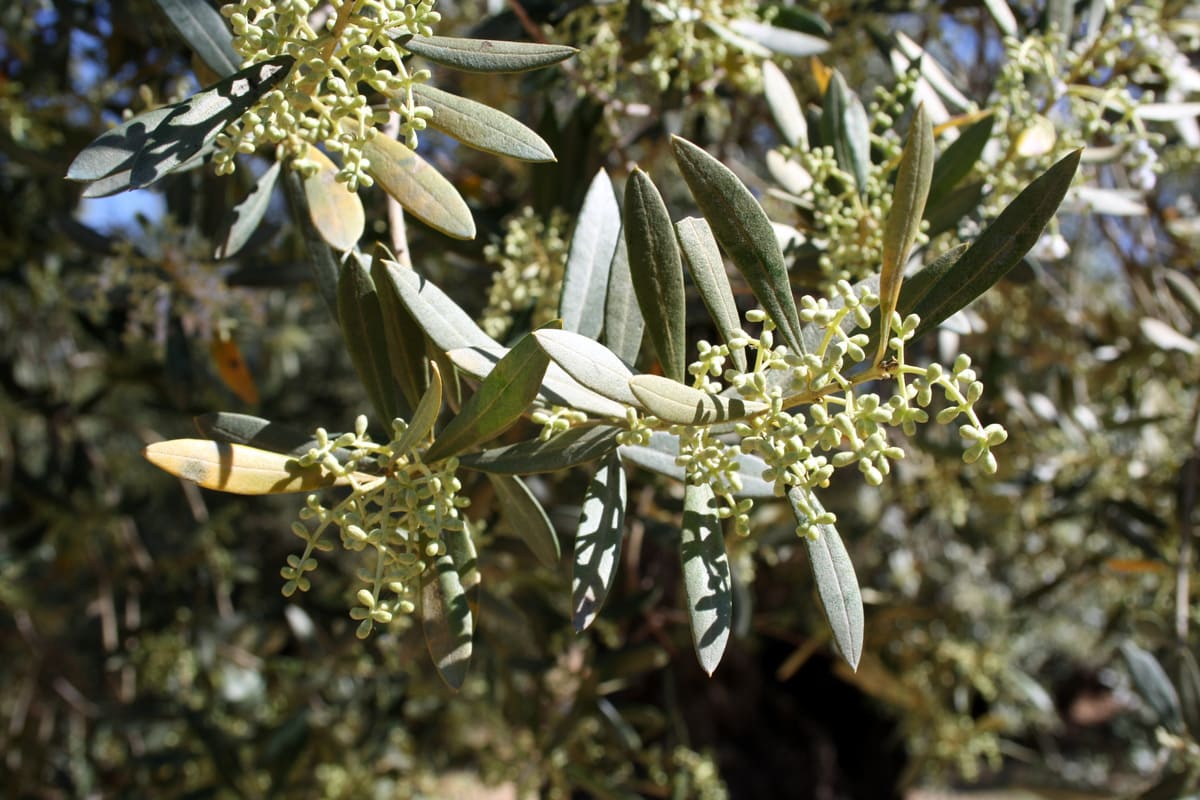 This grove is the essence of the Mediterranean. -- Augustin
The oldest tree in the grove is suspected to be over 2,000 years old and is so special that an Arabic sheik allegedly offered €500 a a bottle to own all of the oil that the tree produced. But the family refused his offer, allowing locals and olive oil fans around the world to buy it instead (at a much better price).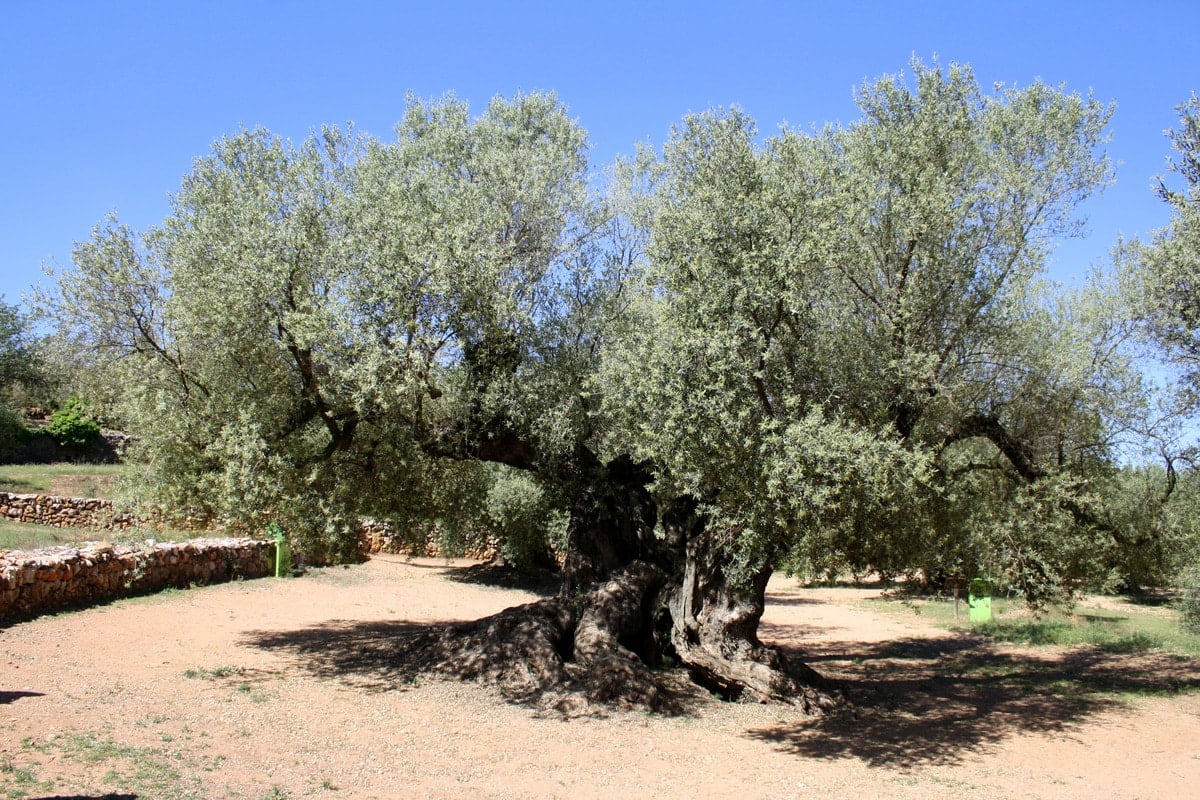 El Vilar Milenario
The plot we visited belongs to the Vilar family, who produce the award winning Vilar Milenario olive oil. They've been a small family producer since 1884, and their star product is their extra virgin olive oil from their thousand year old olive trees, made with the local farga varietal. This local olive varietal can't grow successfully in other parts of the country-- when moved it usually dies within five to ten years (it misses home says Augustin!).
A secret tasting
Our visit didn't include time for a tasting, but when waiting to use the restrooms before leaving the visitor's center, Augustin beckoned me over into a dusty back room. He poured the golden oil into a plastic cup and let me take a sip. I felt a bit guilty that the rest of the group was missing out, but took full advantage of the situation!
The millennium oil is wonderfully fruity and balanced, with hints of grass and a slight kick at the end. The bottle is a steal (especially considering the labor involved) at around 19€. Unfortunately, I didn't have time to take any home with me.
Check out my article Olive Oil 101 to know what to buy (and not to buy) when it comes to olive oil! And see here for a 101 guide to Spanish table olives!
It is truly amazing to think about a tree that's been here since Roman times. Different cultures, religions, farming methods-- and now groups of bloggers taking pictures. What could be next? Hopefully, we don't destroy them so that future generations can ask the same question!
See Also: 12 Extraordinary Food Experiences in Spain
Pin this post!
Our visit was made possible by TBEX, Costa Brava Tourism, Terres de l'Ebre and Turisme Ulldecona. All opinions and recommendations are my own.