With warm summer temperatures and snowy winters, trying to figure out what to pack for Granada can be tough. Yes, oftentimes the weather here is exactly like the sunny image of Spain you probably have in your head, but not always. The city's proximity to the Sierra Nevada mountains means that winters can be quite chilly, and it may even snow. Plus, the province of Granada is a coastal region (although the city itself lies inland), so some aspects of its climate are quite Mediterranean as well! As a result, what to pack for Granada can vary greatly depending on the season. Here are a few essentials for every time of year.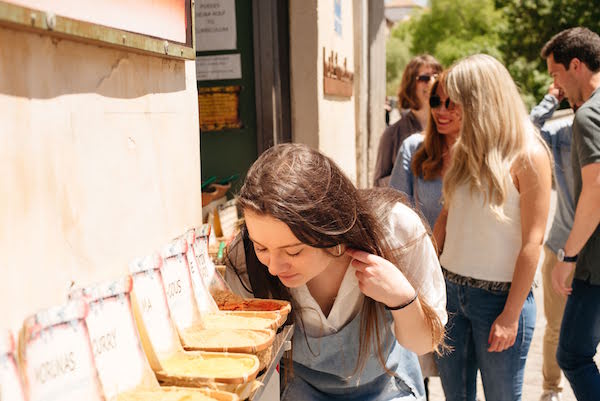 What to Pack for Granada: A Seasonal Guide
Spring
Spring is one of the best times of the year to visit Granada! The scorching temperatures and influx of tourists typical of the summer months still won't have arrived yet, and with the flowers in full bloom and brightening up every corner, it couldn't be more picturesque. Here's what to pack for Granada in spring.
Light jacket: Spring temperatures during the day in Granada are more than tolerable. However, sometimes it can still be quite chilly first thing in the morning, as well as later in the evening. If you plan on rising early or staying out late, a jacket will come in handy as it cools down.
Small umbrella: The rain in Spain doesn't fall too heavily in Granada, but springtime can bring some light showers. There's no harm in packing a small umbrella that can easily fit into your purse or backpack just in case.
Maxi dress: This is a great way to look stylish with practically zero effort! A good maxi dress will keep you comfortable as you explore, no matter what the temperature, and will help you fit right in whether you're out sightseeing or at a more elegant bar.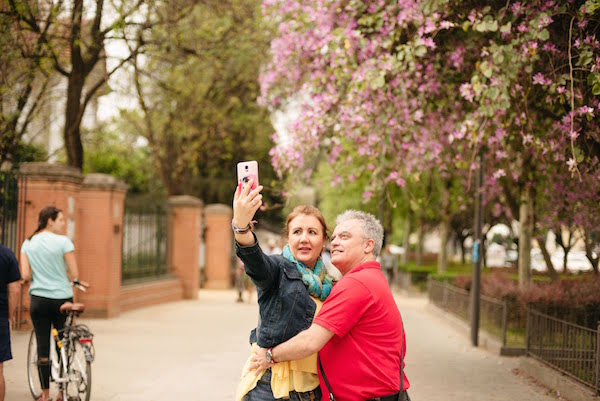 Summer
While it's true that summer temperatures can get quite hot in Granada, you shouldn't let that deter you from visiting. The city itself makes a great home base, and you can be at the beach in just about an hour! This is easily the most popular time for visiting the city, but a bit of strategic planning and timing when it comes to visiting sights like the Alhambra can help you avoid the worst of the crowds. If you're not sure what to pack for Granada in summer, here are some essentials.
Sunglasses: An absolute must! Southern Spain enjoys more sunshine than anywhere else in Europe, but at times it can be quite blinding. A stylish pair of sunglasses will help you comfortably take in all the sights.
Sunscreen: Another essential—in fact, make it one of the first things you pack! The summer rays here can be quite brutal, especially if you plan on spending most of the day outside sightseeing. Keep a bottle in your bag and reapply when necessary.
Sandals that aren't flip flops: While flip flops are fine for the beach, locals don't usually wear them around town. Plus, they're not exactly the sturdiest shoes for walking around on Granada's uneven cobblestone streets. Instead, look for a nice pair of sandals with a sturdy sole that will keep your feet comfortable in the heat.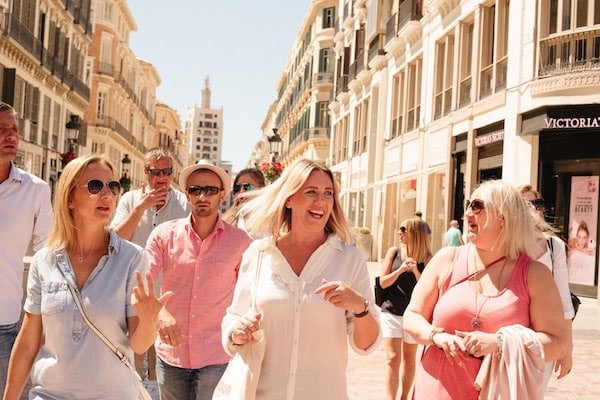 Fall
The crisp, cool autumn air gives Granada a different kind of magic in the fall. As tourists leave the city and locals return from their beach vacations, you can start to get a sense of what everyday life is like in Granada. Daytime heat can linger until September and even into October, but for the most part temperatures are mild and bearable. Here's what to pack for Granada in the fall.
Layers: You never know when temperatures will warm up. Scarves, cardigans and more give you plenty of outfit options and versatility, and as temperatures fluctuate, you can take things off and put them back on as you see fit.
Ankle boots: These are a great option when it comes to both style and practicality. A good pair of ankle boots will keep you comfortable as you explore, and can go with either a casual or a more dressed-up look.
Dark jeans: Another versatile wardrobe option, dark jeans can easily be dressed up or down as you see fit. Pair them with a casual flannel while out sightseeing, and change into a nice top for your evening tapas crawl and nightclub hopping.
Winter
Granada's mountainous location means that it's one of the few places in southern Spain where winter actually feels like winter! If you're looking for the milder winter temperatures you might expect elsewhere in Andalusia, you won't find them here. However, despite the chilly weather, Granada in winter is absolutely magical. Christmas and New Year's, along with the Three Kings' Day, are major events, and the city truly goes all out with decorations. Here's your guide to what to pack for Granada in winter.
Warm coat or jacket: Essential for surviving the chilly temperatures! If you plan on visiting other cities in Andalusia on your winter trip, you probably won't need nearly as heavy a coat. However, pack it anyway if Granada is on your itinerary.
Scarf: Locals love wearing scarves as a fashion statement as well as a comfortable way to keep warm. They don't take up too much space in your suitcase, so pack a few and rotate them with your outfits.
Thermals: If you don't have a heavy coat or don't want to deal with packing one (or if you just want that extra layer of warmth), a good pair of thermals can really make a difference.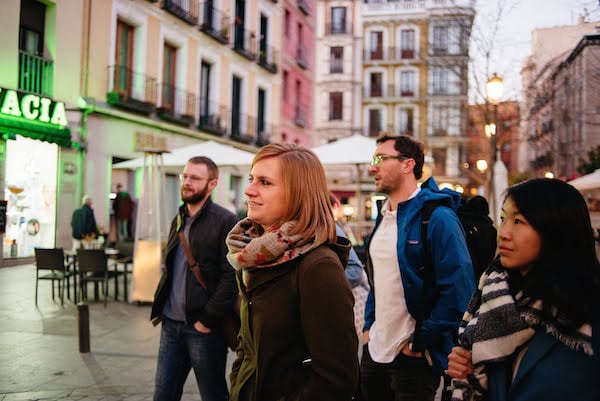 See Also: Find out when to visit the Alhambra in this handy seasonal guide.
Pin me!