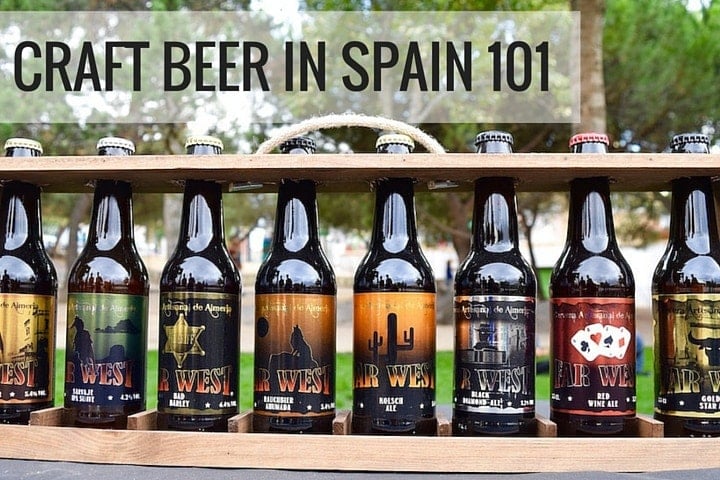 Spain has long been a beer country, gulping down twice as much beer as wine per year. But up until the past few years just about all 800+ million gallons of beer drank here each year came from the same handful of industrial brands.
Not anymore. Craft beer fever has finally spread to the Iberian Peninsula. For the first time, Spain's beer behemoths are being challenged by the diverse and intense flavors of the little guys. From major cities to tiny villages, craft breweries are giving the Spanish beer scene a booster shot of flavor, variety and creativity.
There are currently more than 150 brands of craft beer in Spain, with more breweries popping up nearly every week. Although craft beer is still just a tiny sliver (0.3 percent) Spain's beer market, it is growing exponentially. Just this year craft beer production is expected to skyrocket 33 percent!
But even with so many options flooding the market, it can still be tricky to find many of these artisanal beers. Here are our picks for where to get a taste of Spain's tastiest new brews.
Madrid
The craft beer scene in Madrid is gaining serious steam. From microbrewery-sponsored food markets to craft beer-centered neighborhood festivals, craft brews are providing a world of alternatives to Madrid's 200-year-old go-to brand Mahou.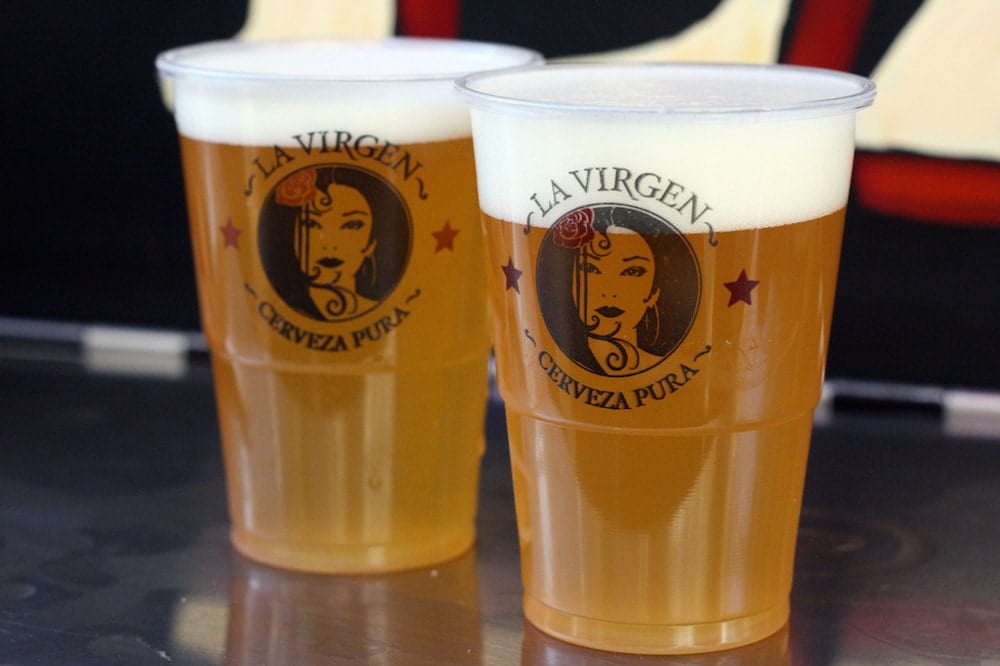 Top Craft Beer Brands in Madrid
Cibeles: In just five years, Cibeles has grown to be one of Madrid´s top craft breweries. They have a dozen different styles under their belt, from a light and rich wheat beer to a dark English-style stout.
La Virgen: This local Madrid brewery has three staple beers and three rotating seasonal offerings. Michelin-starred chef Pablo Giudice is part-owner of this brand, meaning you'll find these tasty brews at his three restaurants: Sudestada, Chifa and Picsa in Madrid. You´ll also find La Virgen beers at Madrid´s monthly food truck festival, which is sponsored by the brand.
Henares: This young brewery opened in Arganda del Rey, a village just southeast of the capital, a mere three years ago. It is offering three craft brews, an American Pale Ale, a Blonde Ale and a Porter called Sargent Pepper which is spiced with black pepper.
Top Craft Beer Bars in Madrid
Fabrica Maravillas

: (Calle Valverde, 29) One of the only breweries in the Madrid city center, Fabrica Maravillas offers 5 house-made beers on tap.

La Tape

: (Calle San Bernardo, 88) With seven taps and a pages-long bottles menu, La Tape boasts an impressive variety. While many of their brews are not domestic, they do make a point to stock a nice sample of Spanish options.

Irreale

: (Calle Manuela Malasaña, 20) This bar in the hip Malasaña neighborhood claims to be one of the first craft beer-only bars in the city. It has six rotating taps.
For more insight beyond Madrid's craft beer scene, hop on a Madrid Food Tour!
Barcelona
Catalonia, the region that claims Barcelona as its capital, has more craft brews than any other region in Spain. At least 25 breweries are making more than 40 different craft beer labels here.
Top Craft Beer Brands in Catalonia
Cerveza del Montseny: This Barcelona brewery puts a premium on using top local ingredients to make their 11 different ales.

Moska

: Brewmasters Josep and Silvia have been pumping out craft beers since 2007. Their repertoire now includes three different styles (blondes, toasted and black) along with seasonal brews.
Top Craft Beer Bars in Catalonia
La Cerveteca

: (Carrer Gignás, 25) One of the city´s first craft beer bars, this is still a favorite among Barcelona beer enthusiasts. It has both an extensive tap and bottle list along with a store where you can buy bottles to go.

Biercab

: (Calle Muntaner, 55) More than 30 taps pour an ever-changing selection of both local and international craft beers. Add that to the 12-page bottles menu and you´d be hard pressed not to find a brew to fit your tastes.

Ale & Hop

: Great beer and great food (including some tasty vegetarian options!) come together in this cozy bar in Barcelona´s Born neighborhood.
Learn more about craft beer in Barcelona from the fans at Devour Barcelona food tour!
Seville
Seville is a city known for its fantastic tapas bars, but its craft beer scene has multiplied over the past year. Never a city to shy away from new trends in food and beverage, it's quickly combining tapas culture with craft beers in delicious ways!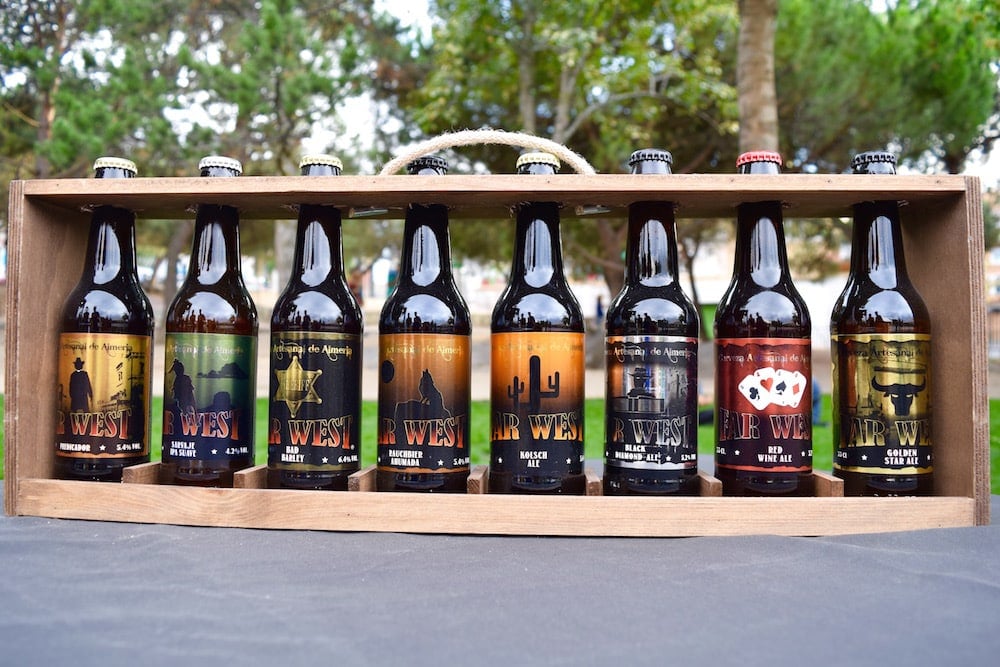 Top Craft Beer Brands in Seville
Albero: "A 100% Andalusian beer" Albero offers a pale ale, IPA and brown ale. They pride themselves on never filtering and using a triple fermentation to produce their beers.
Taifa: Offering only two brews (a pilsner and a pale ale) both are equally delicious and a welcome change from the city's beloved Cruzcampo. The brand is currently not producing beer (September 2015) but are said to start again soon.
Top Craft Beer Bars in Seville
Maquila Bar

: (Calle Delgado, 4) The self-proclaimed first brewpub in Seville, here you can combine delicious craft beer with fusion tapas.

Beodo

: (Calle Pérez Galdos, 22) One of Seville's newest craft beer bars, Beodo is hip spot in the Alfalfa neighborhood with various options on tap.
See more on Devour Seville's guide to craft beers in Seville!
Bilbao
Bilbao is the trendy and industrial heart of the Basque Country. Apart from its pulsing pintxo bars, its craft beer scene is booming.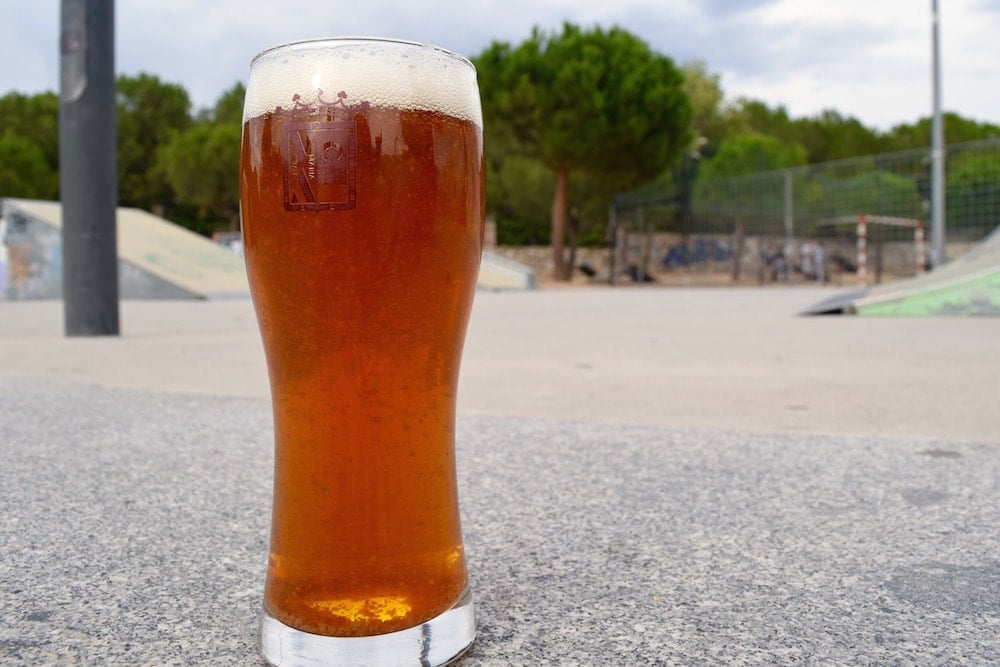 Top Craft Beer Brands in Bilbao
La Salve

: Originally founded in 1886, La Salva reopened in 2014 after decades of disuse. It is now producing two artesanal beer: a Golden Ale and a stronger Munich-style Ale.

Laugar

: This young brewery grew out of a hobby among friends. In May of 2014 the Laugar brewery opened its doors in Gordexola, a village just outside of Bilbao. It now offers 7 different craft brews.

Etxeandia Gararduak:

This nearly 20-year-old brewery makes more than a dozen beers. They have everything from a pumpkin ale to Munich-style Pilsen.
Top Craft Beer Bars in Bilbao
Larrabetzu Taberna

: (Calle Bilbao La Vieja, 17) This traditional tavern has four Spanish craft beers to choose from, including Laugar.

Errondabide

: (La ronda, 20) This typical Basque bar serves a handful of artesanal beers.

La Catedral de la Cerveza

: While this is not a bar, it would be impossible to leave it off the list. This expansive beer shop is the top spot in the city to find the best craft beers in Spain and beyond.
Valencia
Known for its paella, Valencia is challenging stereotypes with some of the most delicious craft beers in Spain.
Top Craft Beer Brands in Valencia
La Socarrada

: This Winter Honey Ale is, according to the International Taste and Quality Institute of Brussels, one of the best beers in the world. It won a Gold Metal at their blind tasting awards in 2012. This triple malt, double fermented ale gets its unique flavor from a hint of rosemary-infused honey.

Pol Nostrum

: Pol Nostrum´s Luna Ambeer boasts three Gold Metals from the International Taste and Quality Institute of Brussels. The English Ale has hints of sweetness from raw cane sugar and overtones of smokiness from the toasted oats and carmelized malts used in making it.
Top Craft Beer Bars in Valencia
Birra & Blues

: (Avenida María Cristina, 12) Offers 10 beers on tap, all of which are brewed by the owners. They have a wide variety of flavors going on, such as a red ale, a black, a blonde and an IPA.

Olhöps

: (Calle Sueca 21) The ten taps at this mecca of beer pour only artesanal brews. Eight of the ten are dedicated to Spanish craft beers, including one tap that never changes. No matter what day you pop into Olhöps, you can taste Zeta Hell the from local Valencia brewery Alboraya.
From Other Cities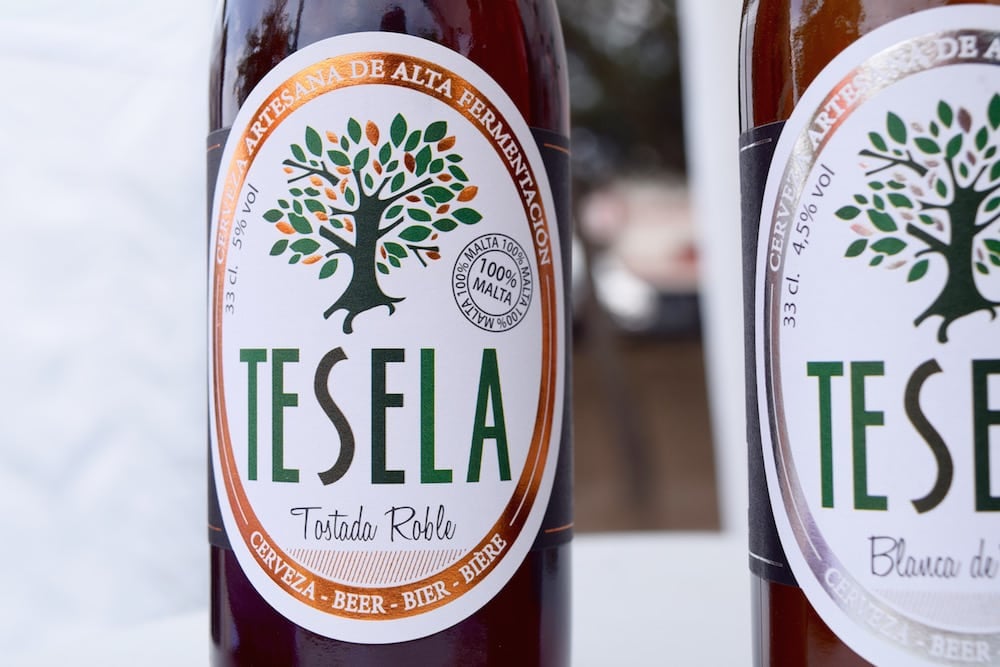 Tesela from Aranda del Duero
Tesela is giving beer a good name in heart of wine country. The beer is made and sold exclusively in Aranda del Duero, the epicenter of Spain's second-largest wine region, Ribera del Duero. I highly recommend trying their Blanca del Trigo (wheat beer) which is made from locally-grown, un-malted wheat.
Taste it at El Refugio bar and restaurant on Calle Las Montas in Aranda del Duero.
Barbiére from Toledo
The Belgian style ales from Barbiére bring the crisp flavors of Belgium to the medieval town of Toledo. Try their White Ale, which is made with coriander and orange peel.
Try it at Cervecería Lúpulo in Toledo, Cervecería La Mayor in Madrid or at dozens of other locations throughout northern Spain.
Cerex from Cáceres
The Cerex Pilsen was named The Best Craft Beer in Spain this year by the Union of Consumers of Cádiz. Cerex is arguably Extremadura´s most popular craft beer brand. It also offers unique cherry, acorn and chestnut beers.
Kadabra from León
Although they have been brewing for less than 4 years, the two friends behind Kadabra have added amazing flavors to Spain´s craft beer world. Their four beers (a Belgian White, Red Ale, IPA and Golden Ale) are all absolutely worth a try.
Taste it at hundreds of bars throughout the country including at Mar & Lola bar in Madrid, Cafe Teatro Milenium in Bilbao and dozens of bars throughout León.
Any tasty Spanish craft beers we are missing? Place to taste craft beer in Spain yu've discovered? Let us know in the comments!
Pin me!